Class 2 Malocclusion with Invisalign® Treatment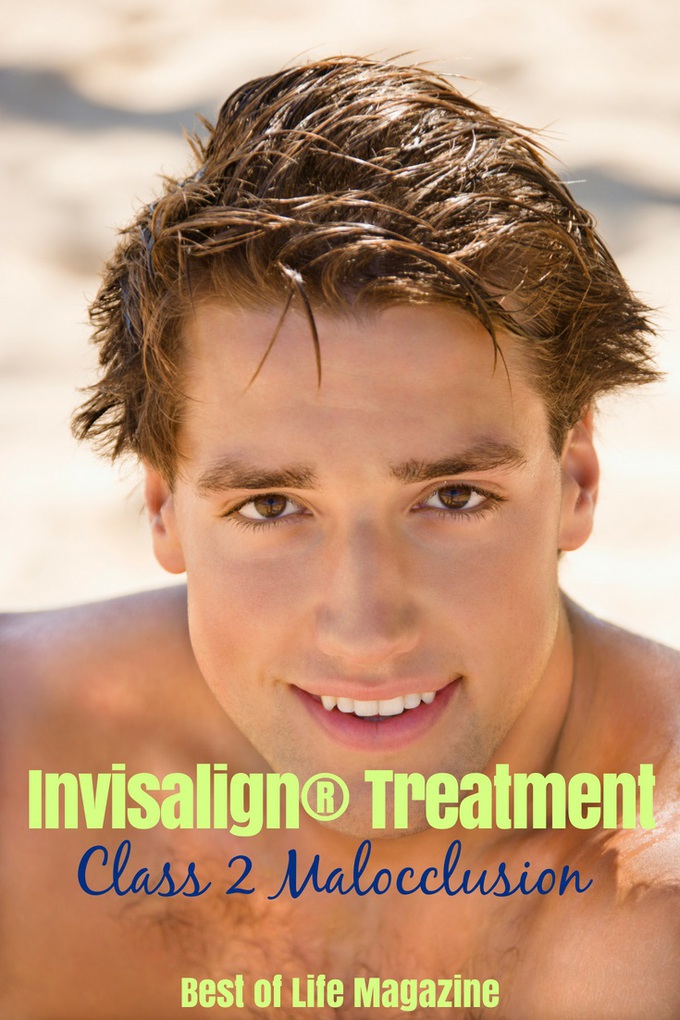 This post is sponsored by Invisalign. Our son used Invisalign to straighten his teeth with a Class 2 malocclusion, and the Invisalign brand is providing treatment in exchange for our honest thoughts and experiences.
When looking for an orthodontist, it then became evident there were two ways to look at a class 2 malocclusion treatment. It was not possible with Invisalign® – or it was – and it was heavily dependent on the orthodontist. The orthodontists we consulted with before beginning Invisalign® treatment for our son both felt strongly about their opinion on the treatment of what was rather severe malocclusion for a teenager.
Can you do Invisalign® treatment with a Class 2 malocclusion or do you have to get braces? Turns out, the answer depends on the orthodontist so be sure to find one that stays current with best practices because then the answer is most likely yes!
Admittedly, we really wanted to do Invisalign® treatment instead of braces. Our son, 13 at the time, preferred Invisalign clear aligners, and so did we as his parents. I had braces as a child and oh my, what I would have given for Invisalign aligners back then.
Invisalign treatment consultations are free with many providers so anyone can take the smile assessment.
I took our son to his first Invisalign® treatment consultation and we were told that his chance of a completely successful treatment for his teeth was very low with Invisalign treatment because of his class II malocclusion.
Braces with a large appliance were recommended and honestly, we all left a bit disappointed.
A week later we went to our second orthodontist consultation at Humphries Orthodontics in Laguna Niguel. Dr. Humphries looked at Calvin's teeth and with a bright smile said they could absolutely successfully correct his teeth with Invisalign treatment, but that we would use a Carriere Distalizer for a few months to properly correct the class 2 malocclusion before we started the actual treatment.
The positive outlook left us all grateful and excited to begin treatment.
Carriere Distalizer Appliance with Invisalign® Benefits
By adding the Carriere Distalizer to Calvin's treatment protocol, he was able to be effectively treated with Invisalign clear aligners. That opened up a whole new world for him by not needing traditional braces.
Dr. Humphries also explained that Calvin's overall Invisalign® treatment time would be shorter because of the rapid correction the Carriere Distalizer provides.
The other perk of this is that by fixing the crowding that was happening because of the malocclusion, his other teeth would naturally shift as the Carriere did its job. Even though Cal needed to wear this device for a few months, we would still see some improvement in his other teeth before we technically started the Invisalign treatment.
Dr. Humphries was very clear with Calvin on her expectations of him with his bands and the time they were to be worn each day. In the end, if he did as she said, his treatment with the Carriere was estimated to be 3-4 months. If he didn't do as he was told, he would need to wear it longer.
Carriere Distalizer Appliance Class 2 Malocclusion Before and After Photos
Above is a Carriere Distalizer before photo that was taken the day it was put on. Note how tight all of the teeth are, the placement of the teeth, and their placement in relation to the bottom teeth.
Calvin did exactly as he was told to and the Carriere appliance was removed at the first time it could be after only three months.
This photo shows his teeth after the Carriere Distalizer was removed before Invisalign treatment started.
We are so happy we chose to treat this malocclusion with Invisalign clear aligners instead of braces. This was possible because of our orthodontist's education and experience combined with our son's diligent behaviors in following directions.