This site contains affiliate links. Please read our Policies for information.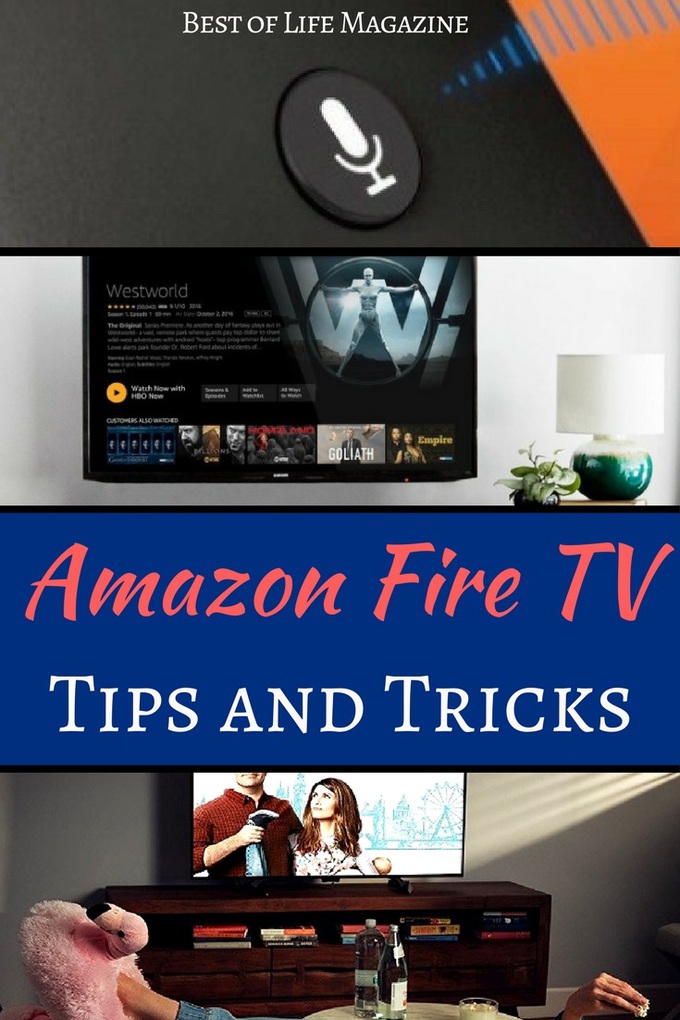 Using Amazon Fire TV, you can turn any tv into a smart tv; the only two requirements include having an open HDMI port and WiFi. Once you have everything you need, Fire TV will open up a world of entertainment possibilities through apps. You can watch movies from Amazon or Netflix, watch television shows through Hulu and other apps, play video games or listen to music.

Make the most of your streaming experience with these easy and useful Amazon Fire TV tips and tricks.
While the Fire TV has been around for a couple of years now, there is still a whole new world to be discovered through the power of technology. The question is, are you using your Amazon Fire TV device to its full potential?
Whether you own an Amazon Fire TV set-top box or Fire Stick, both will give you access to Amazon's Fire TV. Fire TV is a service that essentially turns your television into a smart tv by just plugging in the device.
The entire system gives you access to the movies, shows, and music that make up the Amazon library. However, for even more fun, you can download apps like Hulu or Netflix to give you access to even more entertainment.
But beneath the surface, and hidden in plain sight, there is even more! There are ways you can use Fire TV to take viewing and listening to new heights.
Amazon Fire's Bluetooth
Bluetooth headphones are becoming the norm as far as portable listening goes. What that means is you may already have a pair of Bluetooth headphones that you love.
Fire TV allows you to connect to Bluetooth devices. Use that connection option to connect your Bluetooth headphones or even a Bluetooth surround sound home entertainment system.
Parental Controls
One of the most common things we want to do is protect our children and our wallets. Using Fire Tv's parental controls, you can block purchases, movies, shows, apps, games, photos, and more.
Keep in mind that with protection comes a small inconvenience. Every time blocked content is accessed you will need to put in a four-digit code to gain access.
Shortcuts
If you press and hold the home button on your Fire TV remote, you will notice a new menu pops up. This menu will give you quick access to your power button, mirroring, or other settings.
Lost Remote
If you lose your Fire TV remote, don't fret, you've got another. You can download the Amazon Fire TV app and use that as a remote.
The controls are very different and easy to use without having to look up and down from your tv to your phone to see what you're doing.
Another neat trick here is that you can use voice controls to find shows or movies with ease. Even if the remote that came with your device doesn't have voice control features.
Portability
Both the Fire TV set-top box and Fire Stick are small devices. Thanks to their size you can bring them with you just about anywhere, anytime you leave home.
If you're traveling, you can easily plug the device into the television in your hotel room. Once connected to the hotel's WiFi, you'll have access to your library as normal.
I like to use this to bring my workout apps with me and stream them while I travel.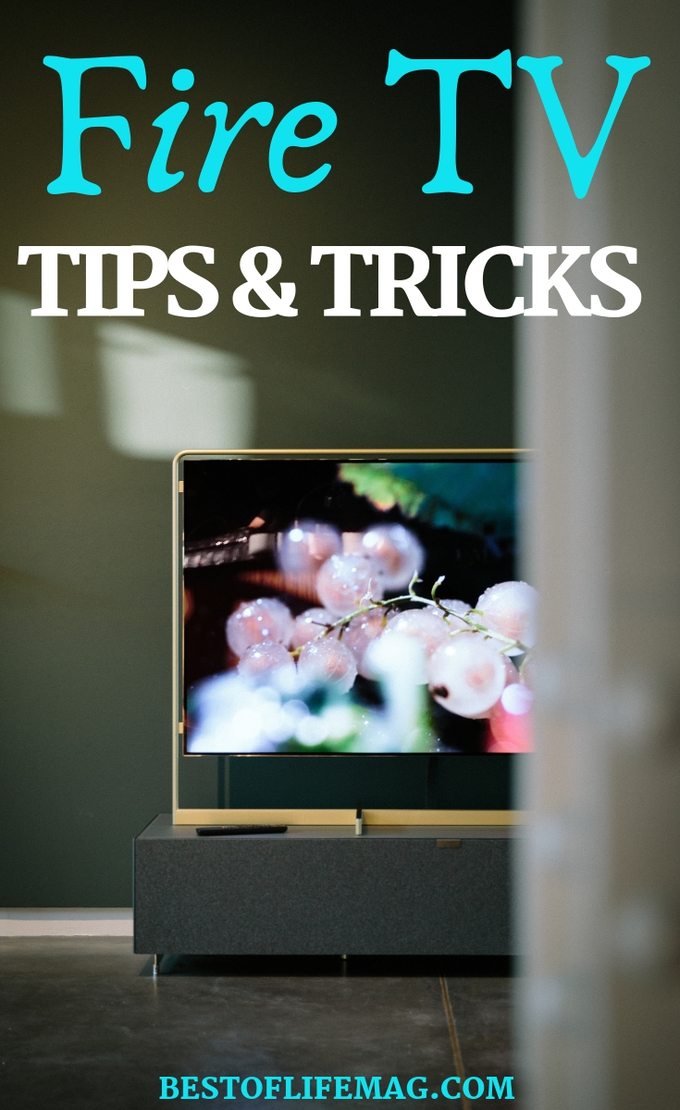 Screen Mirror
Your Amazon Fire TV device can mirror your other device's display. One great use of this is to show pictures from your phone during parties or share a work presentation from an app only available on your tablet.
All you need to do is got to Settings>Display and Sounds>Enable Display Mirroring.
Once done, you can hold down the home button on your remote and select Mirroring and then the device you want to mirror.
Save