How to Use Kumquats | 30 Recipes with Kumquats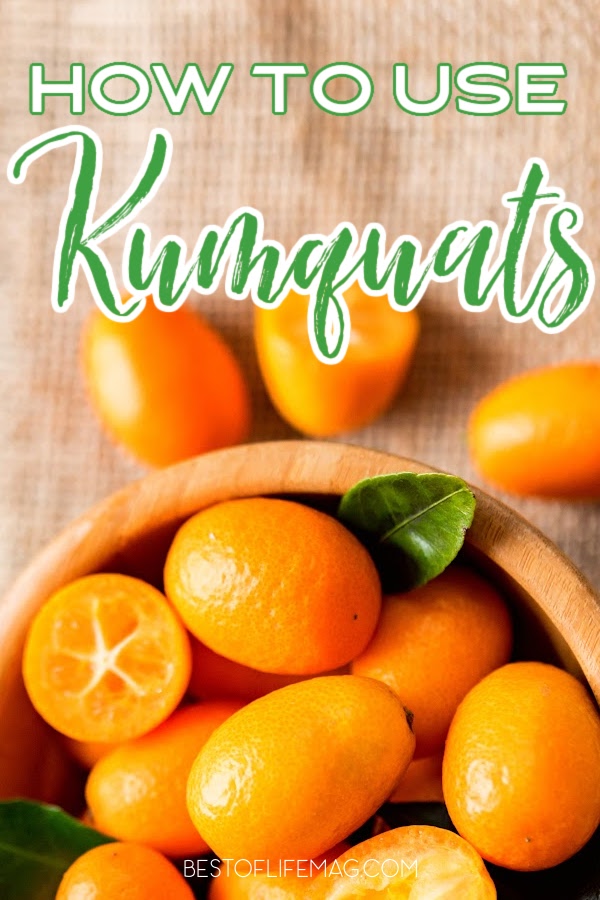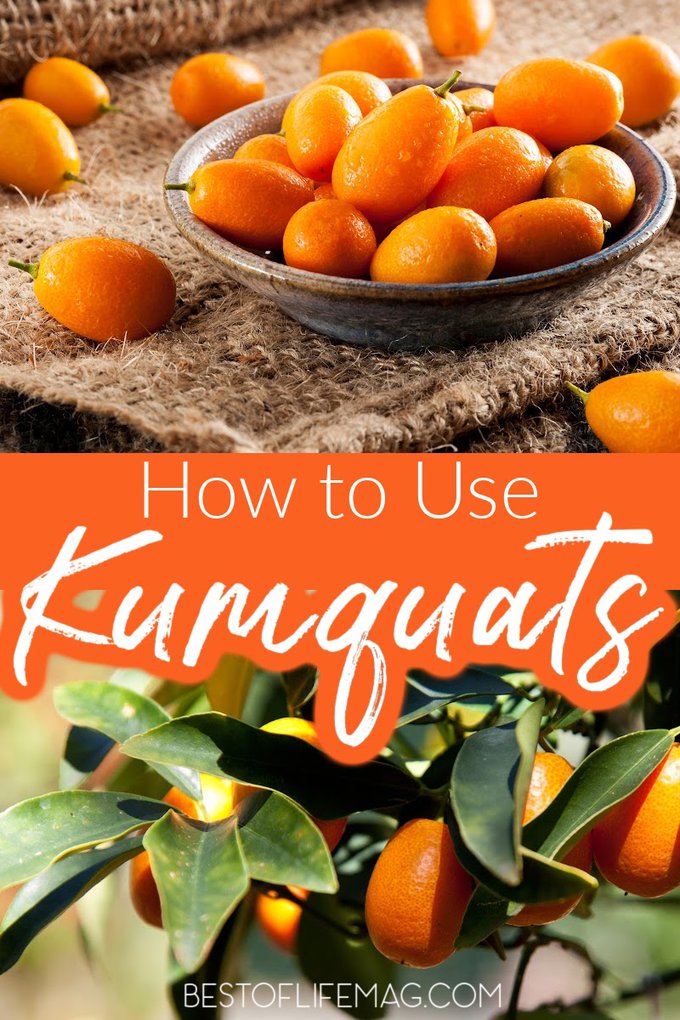 We had to find as many recipes with kumquats as possible in order to not let these delicious fruits go to waste. One of my favorite dishes so far has been our Yellowfin with a tangerine balsamic glaze with a few diced-up kumquats on top, but there are so many more recipes when you really look at how to use kumquats.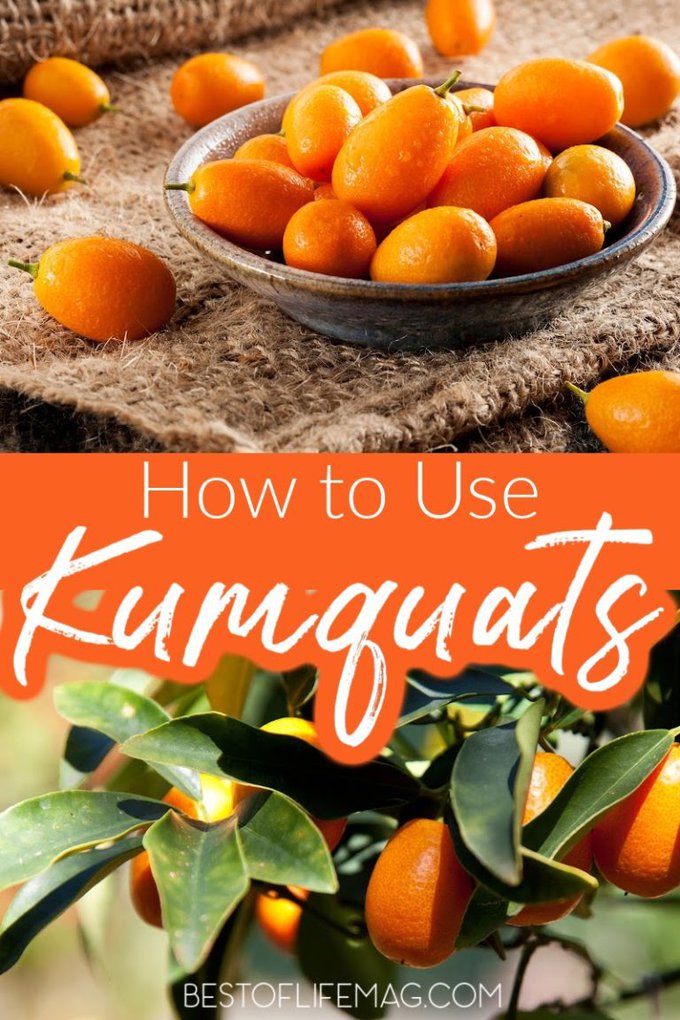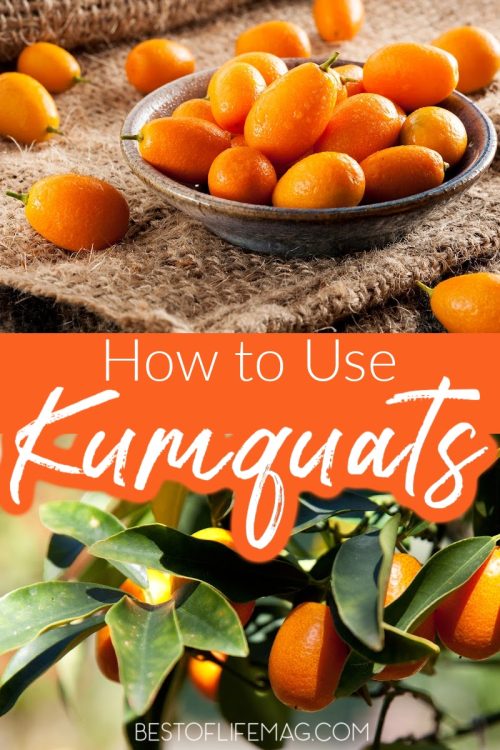 A kumquat looks like an egg-shaped orange and has a sweet, tangy, and somewhat bitter taste. Recipes with kumquats introduce the world to a fruit that isn't as well known as the others but just as delicious as them all. Kumquats offer a tangy and sweet flavor to any recipe.
Not only can you use kumquat recipes for food but for cocktails as well. Just like any other fruit, the possibilities are endless. Unfortunately, kumquats don't get the attention they deserve. Oranges often steal the spotlight, but they don't steal the taste of kumquats.
Like oranges, kumquats are sweet, but there is also a level of tangy bitterness that makes them so much better. Share kumquats with your family, friends, and neighbors with some of the best recipes for kumquats. Get our popular summer cocktail recipes ebook for only $2.99! These drink recipes are perfect for any thirsty desire!

How to Use Kumquats | Drink Recipes with Kumquats
There are so many things that you can do with kumquats and other citrus fruits. You can juice them, bake and cook with them; you can shake them up in a cocktail or preserve them for use during the cooler months when they're not growing!
Kumquat and Blood Orange Smoothie | The Almond Eater
St. Germain Kumquat Cocktail | Talia Bunting
Kumquat Mojitos | Food and Wine
Kumquat Basil Ginger Limeade | Plated Cravings
Rosemary Kumquat Moscow Mule | Feast and West
Kumquat Whiskey Sour | Serious Eats
Green Kumquat Smoothie | Green Blender
Kumquat Liqueur | Christina's Cucina
Kumquat Bourbon Sour | Tartlette Blog
Kumquat Meyer Lemon Martini | Fix Me a Little Lunch

Appetizer Recipes with Kumquats
Display them proudly in a pretty fruit bowl, or give them away as gifts if you are lucky enough to have a great crop! But don't forget to try using kumquats in your cooking more often. In fact, you don't have to wait for dessert time. You can make some amazing kumquat appetizer recipes.
Kumquat Kale Salad with Tahini Dressing | Minimalist Baker
Goat Cheese Stuffed Endive with Kumquats | Fearless Dining
Spicy Kumquat and Whipped Ricotta Crostini | Floating Kitchen
Kumquat Salad Dressing | Eazy Peazy Mealz
Kumquat Pecan Bread | Food
Kumquat-Poppy Seed Muffins | Taste Book
Kumquat Marmalade | Hither & Thither
Pork Crostini with Kumquat Chutney | Louisiana Cookin'
Scallops Ceviche and Kumquats | La Tartine Gourmande
Orange Ricotta Pillows with Lillet Kumquat Compote | Food 52

Main Course Recipes with Kumquats
Appetizers come first before the main course, but the main course can have kumquats as well. Recipes with kumquats cover all of the bases, which means you have options. You can enjoy them during breakfast, lunch, dinner, appetizers, and desserts. There is not a shortage of ways to use kumquats.
Kumquat Seafood Salsa | Simply Recipes
Oven-Roasted Kumquat Chicken | PCC Natural Markets
Brown butter Pan Fried Salmon with Roasted Kumquats | The Flavor Bender
Kumquat-Lime Glazed Tilapia | Blue Apron
Beet, Blood Orange, Kumquat, and Quinoa Salad | My Recipes
Roasted Pork Tenderloin with Kumquat-Jalapeno Marmalade | Epicurious
Slow-Roasted Pork with Kumquats | Martha Stewart
Tropical Shrimp Tacos | Sugar & Soul
Kumquat Chicken | Roti & Rice
Kumquat Tagine | Eating Well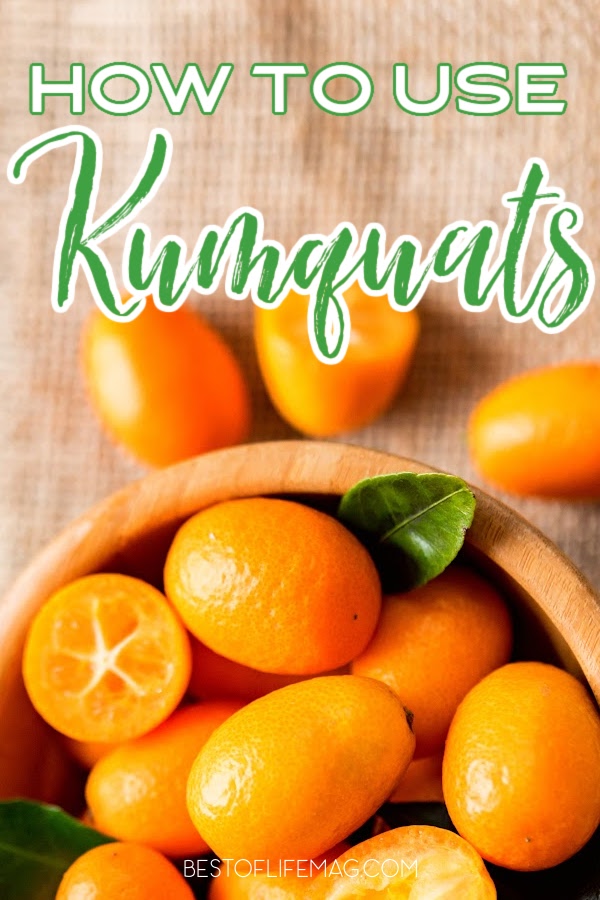 More Easy Recipes
Turkey Chili Crockpot Recipe | Crockpots make life at home so much easier for so many reasons. But this chili recipe might be the biggest reason of them all.
Slow Cooker Sloppy Joes with Ground Beef | You can also make some of the best sloppy Joes you've ever had with your crockpot.
Luscious Lemon Bar Recipe | Put the crockpot away and make some food the old-fashioned way, with an oven!
Basil Pesto Pasta Salad Recipe | Basil pesto pasta salad is a mouthful, but it is a delicious mouthful that anyone would love.
Super Soft Toffee Bars Recipe | Toffee is interesting because you can cook it to different degrees of texture. You can have rock hard toffee or super soft toffee, but the flavors are very similar.