Panasonic Lumix ZS60 Camera Photography Tips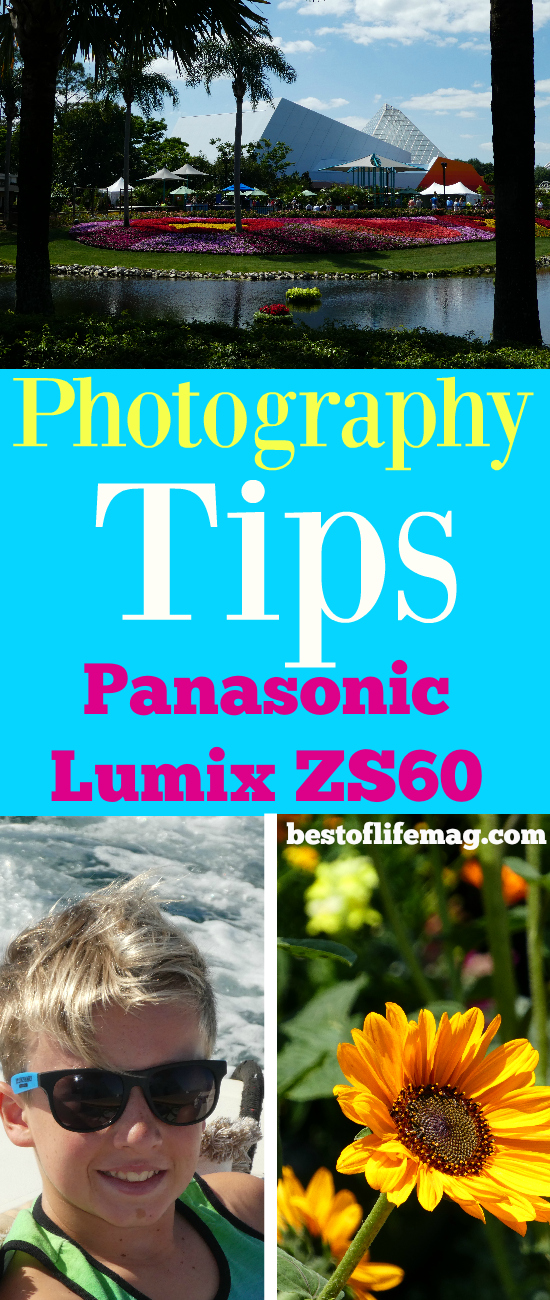 Everyone loves sharing pictures with friends and family from their travels or events. However, not everyone is trained to take great pictures. You can have one of the best cameras like the Panasonic Lumix ZS60, but still end up with some subpar pictures. Luckily for us, there are simple tips to make us all seem like professional photographers, even with a point and shoot camera.
There are a lot of great cameras, lenses, and equipment out there. But if you don't know how to use it then it can't help you. Check out some resources like books or online courses for photography if you are serious about learning to take quality photos!
Using a few good Panasonic Lumix ZS60 camera photography tips will take your photography to a new level. Find them and try them here!
Features of the Panasonic Lumix ZS60 can help, like good zoom features, or burst modes and so can photography rules like the rule of thirds can also lend a helping hand.
Levels
Yes, some shots look cool when you slant the world and make it unlevel, but not every shot needs to be at an angle. In fact, most shots look better if you just take a second to level the shot properly.
Crop and Frame It
Sometimes you want a full view of the scenery that surrounds the subject of your photo. The problem is, too much in your picture can make it too busy and you will most certainly loose the subject of your shot. To fix this, simply crop the photo to include your subject and a bit of the scenery like this photo from Epcot at Walt Disney World.
Zoom In
Life doesn't always happen right in front of you, sometimes your view is only from a distance. The Panasonic LUMIX ZS60 Camera
has your back with a 30x ultra-zoom LEICA DC lens. That means you can zoom into your shot without losing too much quality. You will definitely notice a difference compared to your smartphone camera. Also be sure to step back and then zoom in if space allows for added pop in your photo.
What's This Dial For?
The Panasonic Lumix ZS60 camera has a dial or control ring around the lens that you can turn. When you turn it, you're adjusting the exposure of the shot and you can see the difference in the final product. The ZS60 control ring will adjust the EV+/- visually and help you with darker environments.
I took this photo from the inside of a hotel room across the street from the USS Midway in San Diego. With the lighting behind me in the roo, I was getting a glare off the window. I zoomed in, adjusted the dial for less light, and the result was a patriotic photo I love of this massive ship.
Rule of Thirds
The rule of thirds is a very common rule in photography and the Lumix ZS60 makes it easy to follow this rule (or break it if you're edgy). When you activate this feature on the Lumix, you will see a grid separating the photo into 9 sections, but instead of the sections, you need to pay attention to the lines. While learning about Disney Conservation's support of the Jane Goodall Foundation, I took one of my favorite photos (possibly ever!) of Ms. Goodall.
Where each line meets is a spot that eyes are naturally drawn to when looking at a photo. So you want your subject to be along those lines. In a nature shot, you want the horizons to be along one of the horizontal lines. Pro tip: Avoid having any subject directly in the center of the shot, that could be an odd photo when all is said and done.
Panasonic Lumix 4K Features
The Panasonic Lumix ZS60 is a camera that is equipped with 4k capability. It gets even better when you find out that the Lumix ZS60 can snag 4k stills from 4k video. You no longer need to use burst mode in order to get great action shots. Instead, just use 4k video recording and then snapshot 4k photos from the video at the exact moments you want them. Once you take a 4K video you can scroll through 30 different shots to find that exact photo you want to keep. This is by far one of my favorite features of the Lumix ZS60 camera!
All of these features and tips used properly with the Panasonic Lumix ZS60 will help you produce great shots. During sporting events, travel, parties or if you're just out trying to get some cool pictures for Instagram, the Panasonic Lumix ZS60 is the perfect tool. This is my fourth Panasonic camera and they just keep getting better.Save