This site contains affiliate links. Please read our Policies for information.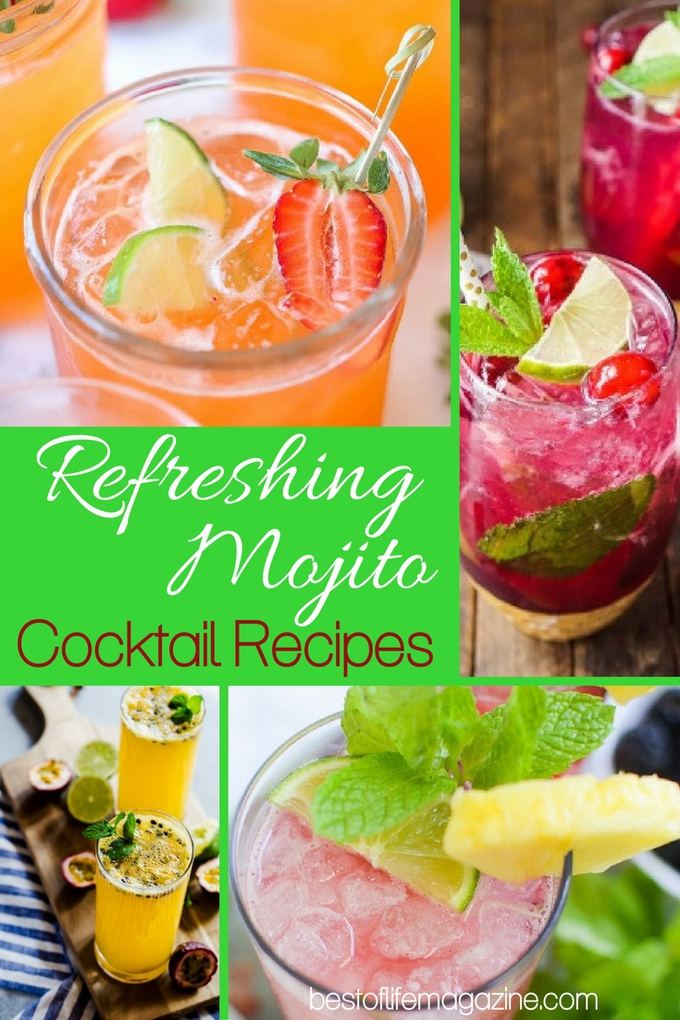 There are two versions of the first mojito, one includes Sir Francis Drake and the other African slaves in Cuba. It's said that African slaves in Cuba would make this drink while working in the sugarcane fields. Another story about the mojito is that when Sir Francis Drake came to invade Cuba and failed, his associate, Richard Drake made a version of the mojito for him. No matter which story you believe we should all be grateful for the best mojito cocktail recipes since they're one of the most refreshing drinks with rum in the world.

Looking for the most refreshing drinks with rum? You'll find what you're looking for in the best mojito cocktail recipes around.
Get our popular summer cocktail recipes ebook for only $2.99! These drink recipes are perfect for any thirsty desire!
The name of the drink tells us why it's such a beloved cocktail recipe. Mojito comes from the African word "mojo" which means to place a little spell.
While the history of the mojito goes back a long time, today, the mojito is still placing a spell on us all. Like other cocktails, there isn't one firm way to make a mojito. You can make refreshing drinks with rum however you'd like.
All you need are the best mojito cocktail recipes.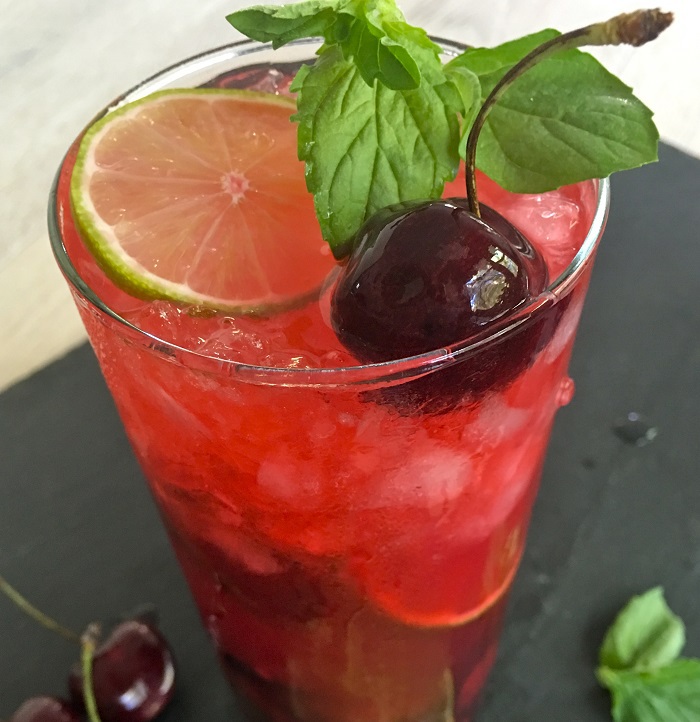 Cherry Blackberry Mojito | Best of Life Magazine
Easy Low Cal Mojito | Best of Life Magazine
Classic Mint Mojito | Chef Savvy
Raspberry Mojito | Cooking LSL
Pineapple Blackberry Mojito | Fake Ginger
Cuban Mojito | Drinked In
Grapefruit Mojito | Lemon Tree Dwelling
Passion Fruit Mojito | Cookie Named Desire
Non-Alcoholic Mojito | Live Like You Are Rich
Pineapple Coconut Mojito | 2 Cookin' Mamas
Mojitos are refreshing drinks with rum mostly because of the mint aspect of the original. However, with every iteration, fruit is used to add flavor.
That fruit adds another level of refreshment to the mojito. The best part of any mojito cocktail is that there is a flavor for everyone.
Strawberry Pineapple Mojito | Damn Delicious
Lemongrass, Lime & Thai Basil Mojito | The Kitchn
Pink Mojito | Supergolden Bakes
Mango Mojito | Crazy for Crust
Cranberry Mojito | Sugar & Soul
Strawberry Mint Mojito | Lulus
Tangerine or Mandarin Mojito | Laylita
Watermelon Mojito | Call Me PMC
Pineapple Ginger Mojito | Kitchen Sanctuary
Strawberry Champagne Mojito | The Suburban Soapbox