This site contains affiliate links. Please read our Policies for information.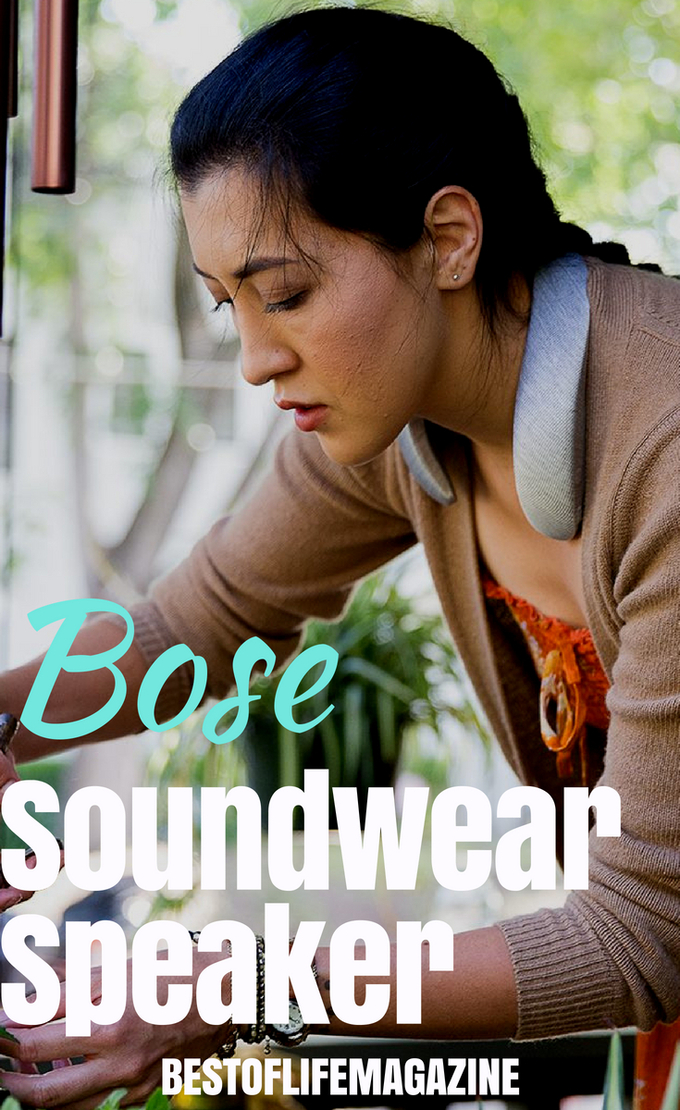 A wearable speaker seems like something you may never get use from. You probably don't want to go walking around the airport, blaring music from a speaker around your neck or go to the gym and do the same. However, some of us don't like the idea of sticking buds in our ears and other people aren't fans of over the ear headphones as they could make us sweat more. Working around the house, or going for a run, even just trying to listen to a favorite book through Audible while relaxing are just a few of the perfect times to bust out a wearable Bluetooth speaker. The latest wearable Bluetooth speaker is the Bose Soundwear Companion Speaker and it allows for beautiful sound both aesthetically and sound-wise.
Immerse yourself in crystal clear sound without missing a thing going on in the world around you with the Bose Soundwear Companion Speaker.
Technology has come a long way especially when it comes to how we listen to music. Headphones have long been a preferred way to listen to music but they haven't been for everyone. Some people experience extreme discomfort when using earbuds and others sweat more when they have over the ear headphones on. Another way to listen to music is through Bluetooth speakers but if you're on a run or moving from room to room in your house, using Bluetooth speakers can get costly. Bose Soundwear Companion Speaker is a wearable Bluetooth speaker that is meant to move with you wherever you go and still allow you to listen to your music, audiobook, or favorite podcasts.
Bose Soundwear Companion Speaker – What is it?
Through a combination of acoustic technologies and unique design, the two 11-inch waveguides in the neckband of the Bose Soundwear Companion Speaker push air to opposite ports which results in the deep low sounds you hear. Utilizing proprietary digital signal processing, bass sounds are canceled out for anyone nearby.
When I wear my Bose Companion people can hear it, but it's subtle. It can easily be worn in a work office with a door open or at low volumes in a cubicle environment.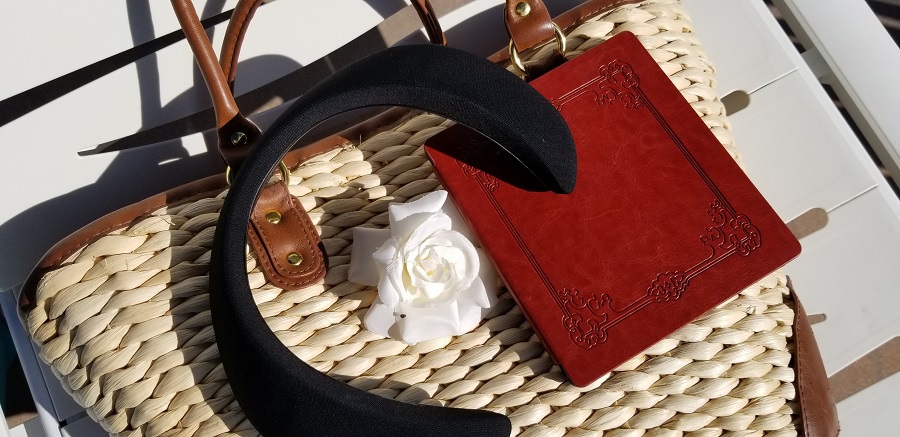 Working at home has many perks and wearing my Bose Soundwear Companion is one of them! I can listen to my music while I work and take my calls without wearing something around or in my ears – I puffy heart that.
I even did a test the other night and wore my Bose Soundwear Companion Speaker at a low volume while driving home the other night and could hear all of the cars around me while listening to an audiobook. I did this test because one of my pet peeves is seeing people drive with earbuds in because it's so dangerous to not hear the noises around you on the road. The Bose Soundwear Companion is the perfect solution!
Bose Soundwear Companion Speaker – Features and Comfort
Admittedly, the design of this wearable speaker is not what we typically see. But once you put the Bose Soundwear Companion Speaker on you will understand why. The sound is beyond incredible – it's the quality we have all come to expect from Bose over the years, perfectly distributed for impressive deep and clear sound at any volume level.
The Soundwear Companion looks solid with a form fit that is shockingly comfortable. You can position it around your shoulders and barely notice it is there while you take in everything going on in the world around you.
I take a lot of calls during the day and this speaker allows me to speak in a more natural way than any other headset I have used in the past. I tested a call in 10 mph winds and had zero complaints from the person on the call. They said it was crystal clear.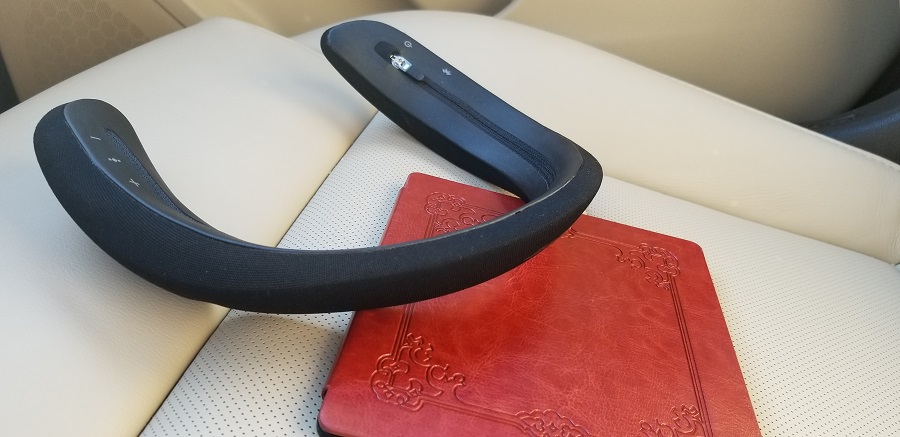 Bluetooth setup is easy and the rechargeable, lithium-ion battery provides up to twelve hours of play time. The super cool bonus? A quick 15-minute charge gets you another 2.5 hours of time! Charge your Bose Soundwear Companion Speaker when you are driving and it will be ready when you get to your destination!
Another feature that stands out to me is that this speaker is also sweat and weather resistant with an IPX4-rating so I can wear it on walks without a worry about the weather.
Bose Soundwear Companion Speaker Price
The Bose Soundwear Companion Speaker can be found at Best Buy for $299.99. The speaker will come with a black cover and a USB charging cable. You can also find covers for the speakers that slip right on and come in different colors like blue, purple or gray.
Bose Soundwear Companion Speaker Review
We got to put the Bose Soundwear Companion Speaker to the test and there are a few things you might want to know before you purchase. The cover is almost mandatory as it protects the speaker and also makes it a little more comfortable to wear. We were worried that the cover would affect the sound but luckily, it doesn't and knowing that we can change the color to match our outfit makes it even better.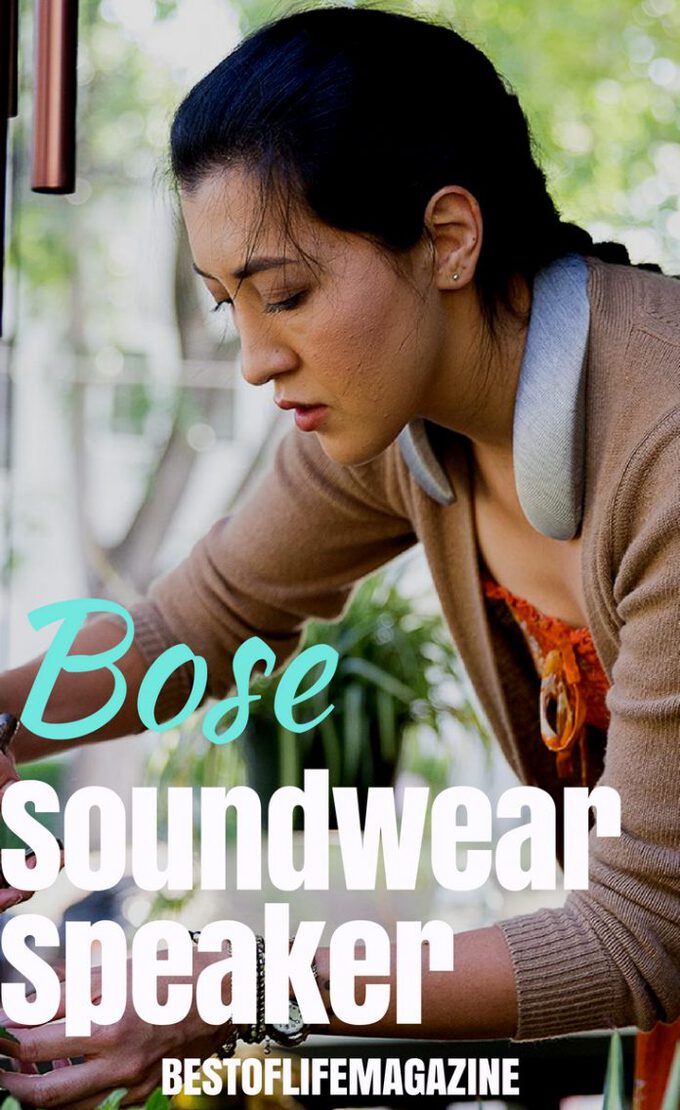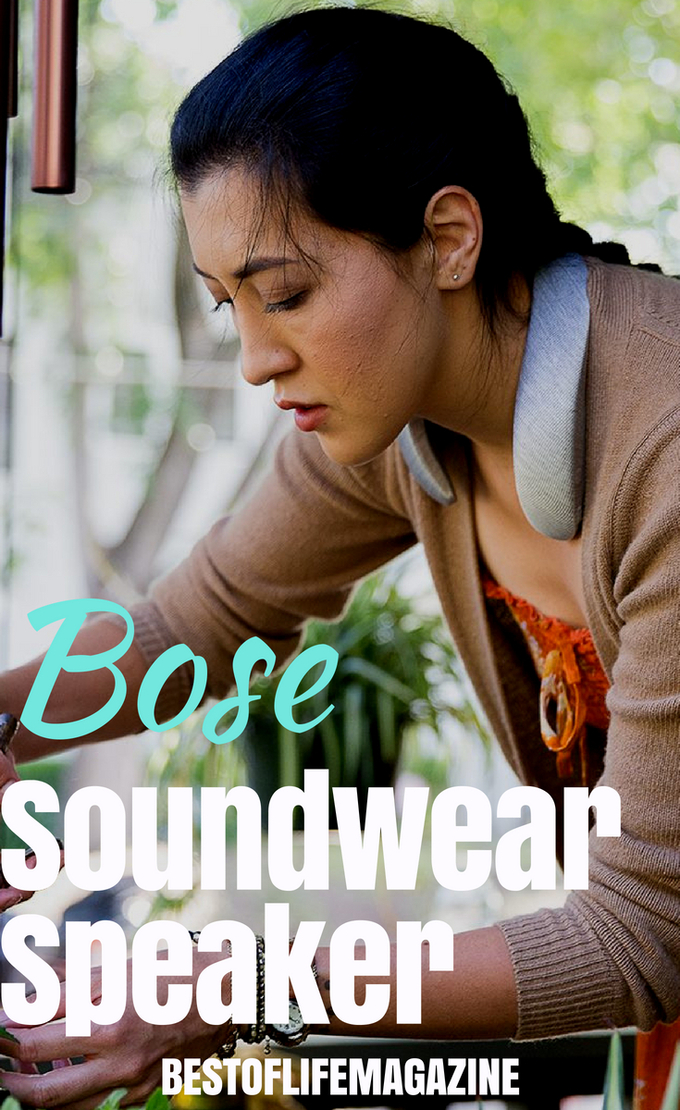 There is a companion app, Bose® Connect app which lets you personalize your experience and it's easy to use. While some people don't like having their playlists heard by others, we found that having our ears free to hear other sounds around us made running feel a lot safer. I can hear my children and everything in my world while still enjoying my music. With how fast the Bose Soundwear Companion Speaker charges, this wearable speaker is ready for you and whatever life brings your way.