This site contains affiliate links. Please read our Policies for information.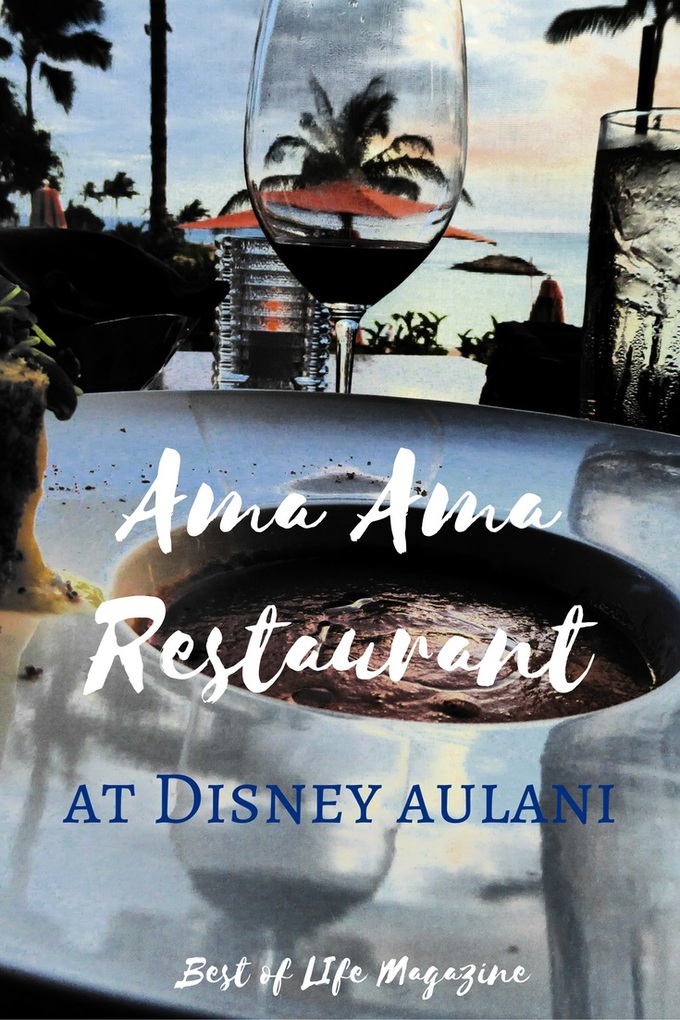 Aulani is full of experiences your family cantake full advantage of during your trip. One of my family's favorite experiences is one of dining at the Ama Ama Restaurant. The Ama Ama Restaurant offers premier breakfast, lunch and dinner all with a Hawaiian theme. Ready to learn a bit more about Ama Ama?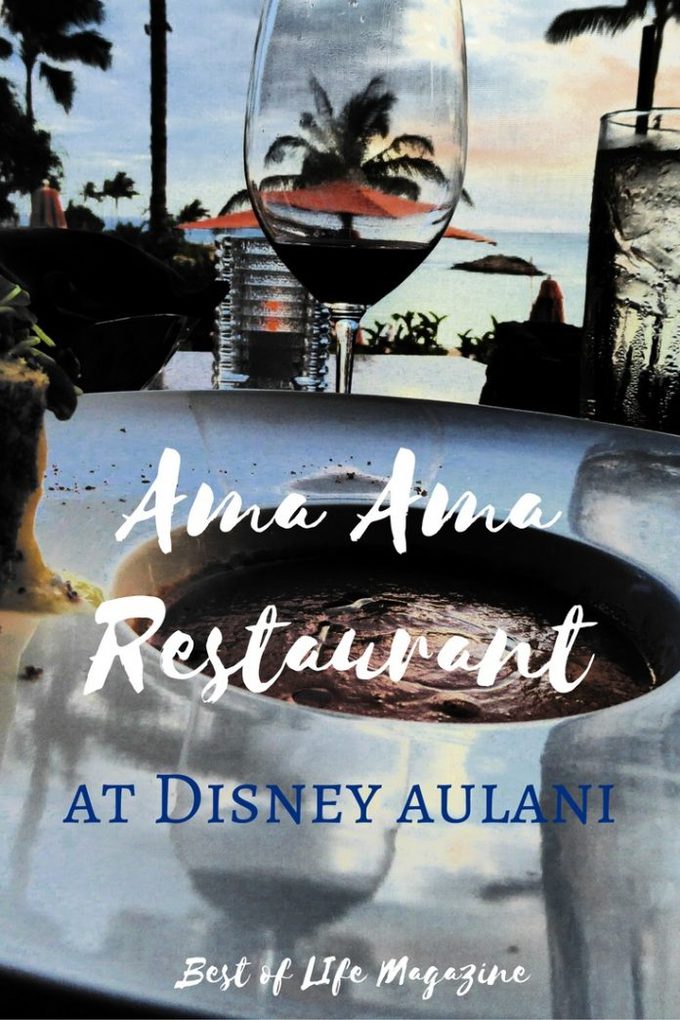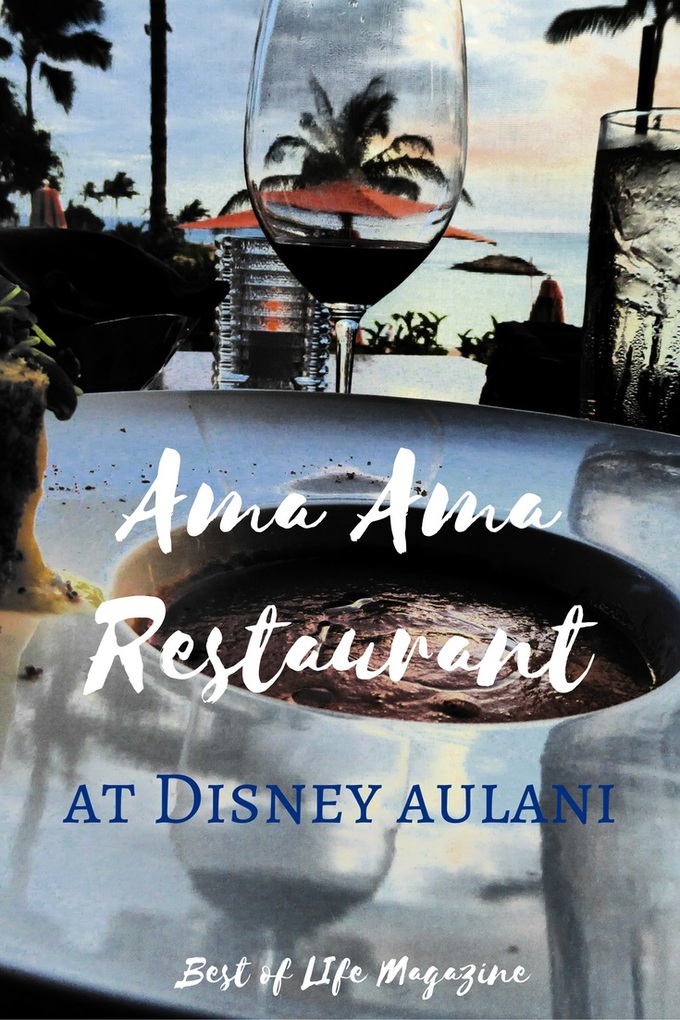 Traveling to Disney's Aulani Resort? Here is your Ama Ama Restaurant review, one Aulani Resort's best restaurants.
Ama Ama restaurant at Disney's Aulani Resort offers upscale dining with impeccable views. The view is thanks to an open-air concept which allows for views from almost anywhere in the restaurant. However, there are some better viewing areas, and we'll get to that soon. The decor is made to feel beachy with a chic rustic vibe that given the atmosphere of the entire resort, works nicely.
Menu at Ama Ama Restaurant
The menu at Ama Ama, (which is named after the mullet fish) is full of options for just about any taste. From breakfast to dinner, Ama Ama takes classics we all love and adds their own Aulani twist. Breakfast, for example, has classic Belgian Waffles with fresh island fruit compote. If you're looking for something a little lighter you can try any of the various fresh island fruits like pineapple. Lunch offerings always will include the fresh catch of the day for those seafood lovers in your party. Then, when it's time to relax, have a Hawaiian cocktail alongside your Hawaiian-style pork chops.
Amy's favorite is their filet mignon with their tomato bisque soup to start the meal off.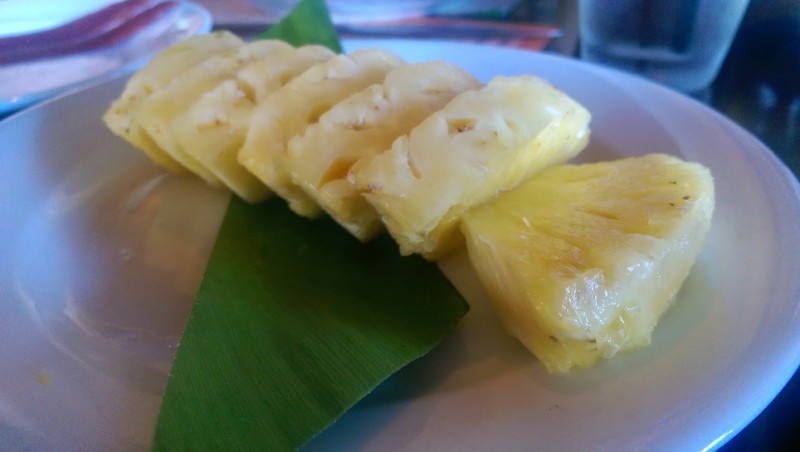 Quality
All the food at Ama Ama is locally grown or freshly caught seafood. The goal of Ama Ama is to provide a Hawaiian atmosphere, alongside Hawaiian taste. Picking fish and produce locally helps ensure not only freshness but authenticity to the overall experience.
Dining at Ama Ama provides a high-end experience that tops any you will find on this corner of the island. You have the open air, beautiful sunsets, and Disney service that make you feel valued as only Disney can do.
Kids
Kids are welcome and the breakfast is a favorite for our children, although there is a lunch and dinner menu for kids. The kids menu or Keiki menu, offer an easy way to make sure your children get a nutritious meal every time. It's called the "Mickey Check Meals" and for each time of day, there is a couple of options. If a predetermined meal isn't the way to go for you and your family, you can always select your own entrees. The classic Disney entrees are there as well like the Mickey waffles or pancakes.
Amy would recommend breakfast or lunch with the kids and then dining as a couple at night while the kids are enjoying time at Auntie's.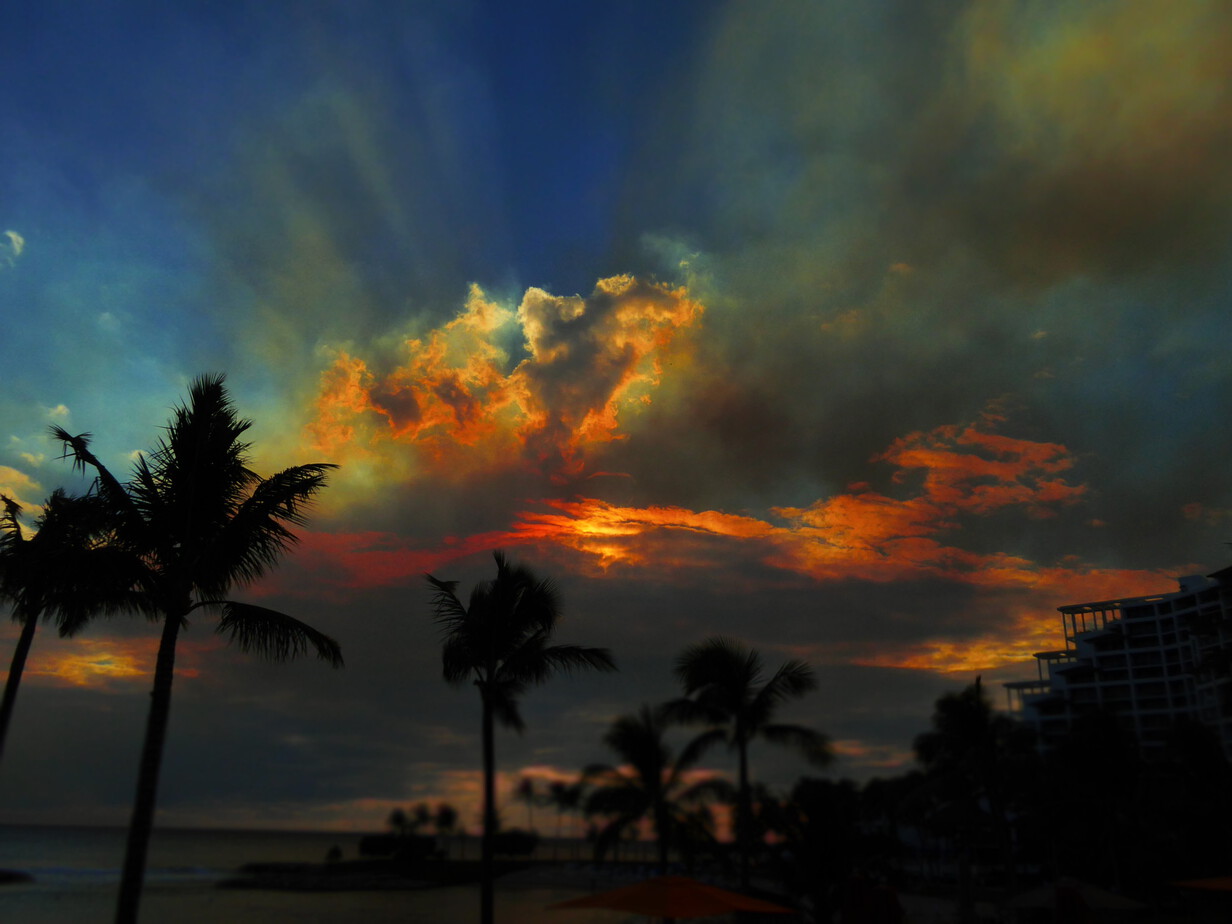 Reservations
Like many of the Disney dining experiences, a reservation is highly recommended. The restaurant does have separate operating hours for each meal, so be sure to call and select your time in advance. Breakfast is served from 7 A.M. until 10:30 A.M., Lunch from 11:30 A.M. until 3 P.M. and dinner from 5 P.M. until 9:30 P.M.. If you do come in for dinner, you will get a bit of an extra treat. Every Friday through Sunday from 7 P.M. until 9 P.M. there's live music, and all times are repeated daily.
Amy's travel tip as a DVC member is to make reservations well before your trip to make sure you get to experience Ama Ama at least one time.
Value
Overall Ama Ama is a must try. As the best upscale restaurant on that side of the island, you'll want to make reservations. Still, like many Disney fine dining restaurants, the prices may seem a bit high, but this is normal when it comes to a Disney Resort or any Hawaiian resort. The open air and views are some of the best you will find.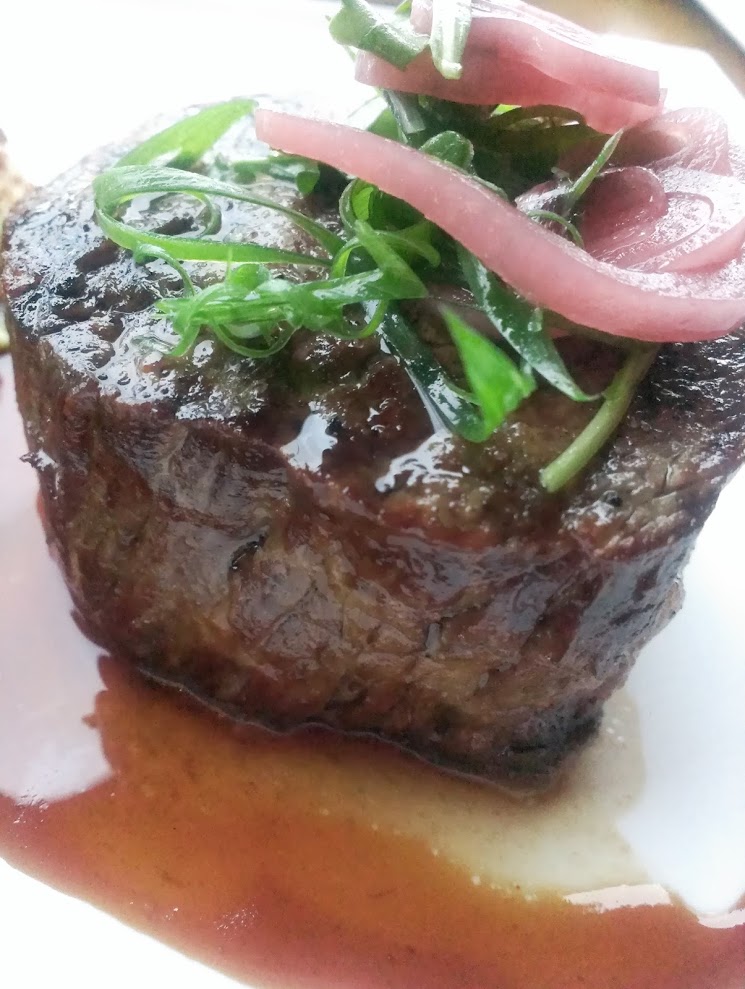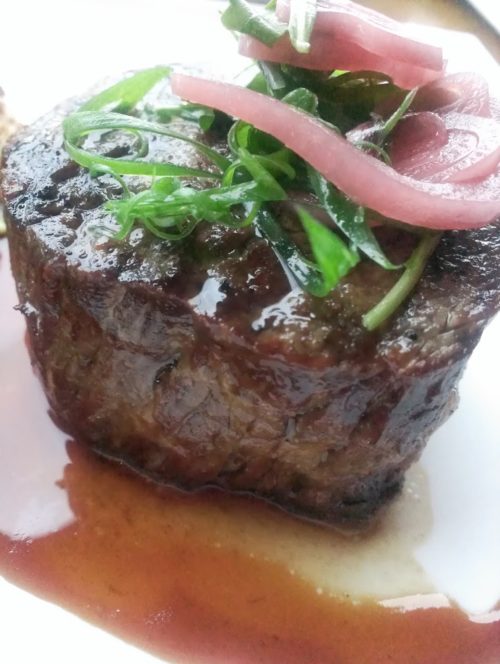 Insider Tips
When you're ready and have made your reservations for Ama Ama, there are a couple of insider tips we found helped a lot. Like Amy suggested earlier, breakfast and lunch are better for when you want to dine with the kids. When you're ready to go out as just a couple check out Ama Ama for dinner, arrive before sunset and request an ocean-side table so you get a front row seat to watch the sun set. Another great option if the price scares you a bit, but you still want to enjoy the experience with a glass of wine, you can also bring in your own wine for a small corkage fee. Most important tip of all – enjoy yourself, Aulani is a fantastic Disney Resort and a great way to experience Hawaii while showing your Disney Side.