This site contains affiliate links. Please read our Policies for information.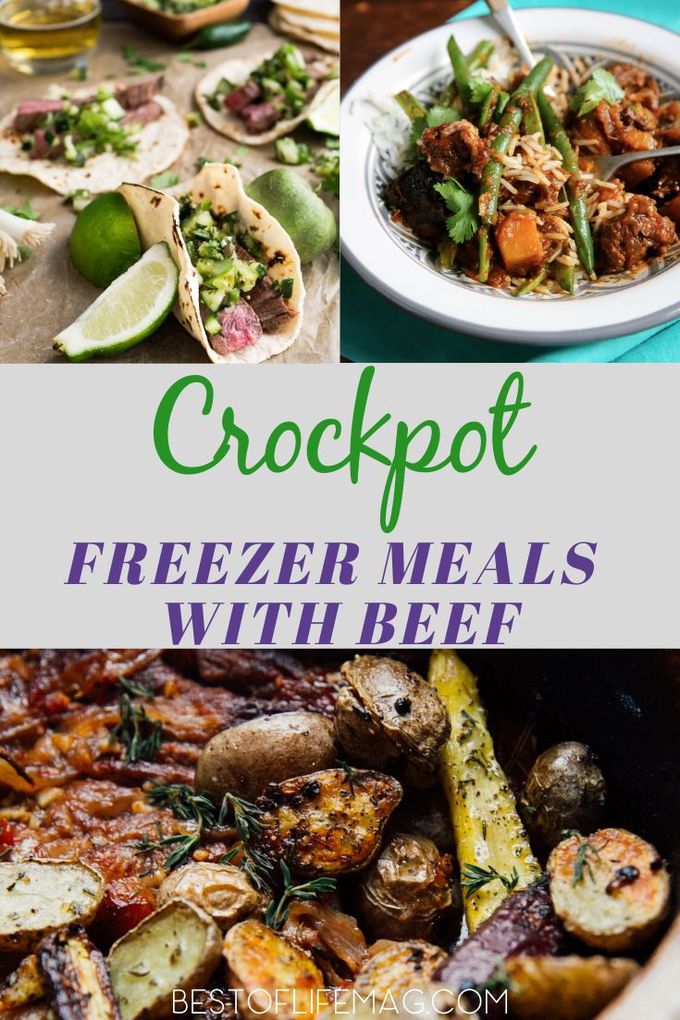 Beef is an interesting meat. Some people swear by liquid marinating and others prefer a nice dry rub. The problem is, beef is very absorbent and you don't need to marinate it too long. In fact, beef can become mushy and chewy if it is marinated for too long. Thus making crockpot freezer meals with beef requires a little extra care. That is not to say that crockpot freezer meals with beef are bad. They just require an extra bag in most cases.
These delicious crockpot freezer meals with beef are easy to make, delicious, come together quickly, and add variety to your dinner table.
There are so many different ways to cook beef. You can bake it, fry it, grill it, stir fry it, even boil it if you have a taste for that. In fact, there are some cultures that have raw beef dishes like Korean Yookhwe.
That is what makes crockpot freezer meals with beef so amazing. There are so many different things you could prep and then make.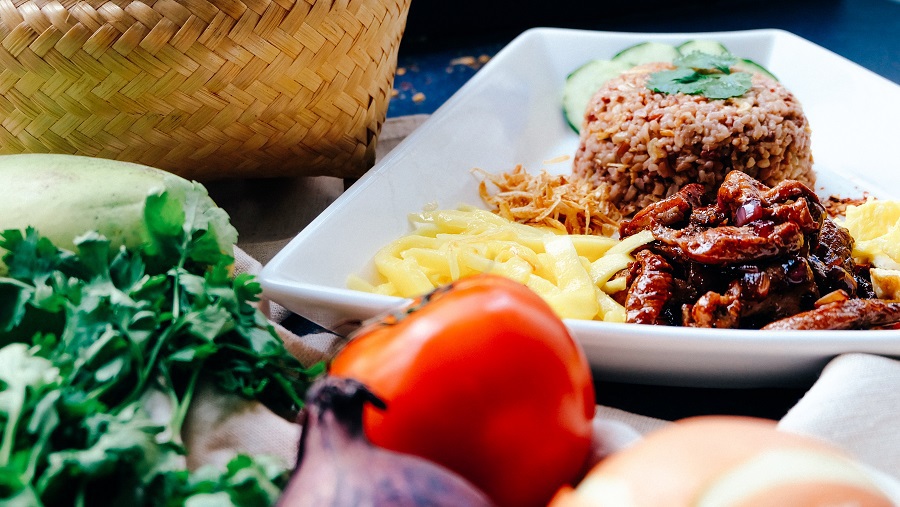 You don't have to enjoy Yookhwe but that shouldn't stop you from trying other amazing beef dishes. Especially since freezer meals make all of the recipes so much easier.
Mongolian Beef | Mommy's Fabulous Finds
Tater Tot Casserole | Flour on My Face
Beef Stew | Live Simply
Beef Hash | Stockpiling Moms
Mexican Shredded Beef Meal Starter | Organize Yourself Skinny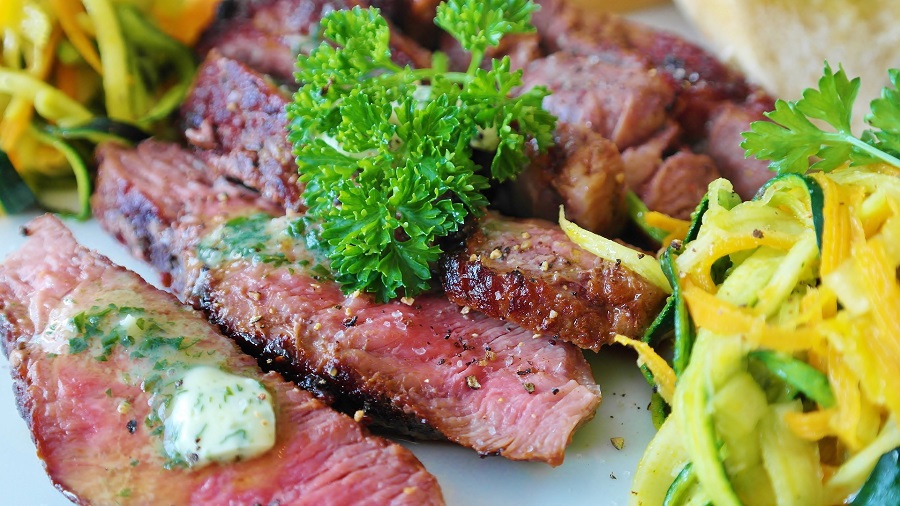 Why Use Crockpot Freezer Meals with Beef
Crockpot freezer meals are meals you prep ahead of time. You place the ingredients in a freezer bag, freeze them and let them hang out in the freezer until you're ready.
Then, you take the bags you need out of the freezer and put them in the fridge to the thaw. You then dump the bags out into your crockpot, set and forget.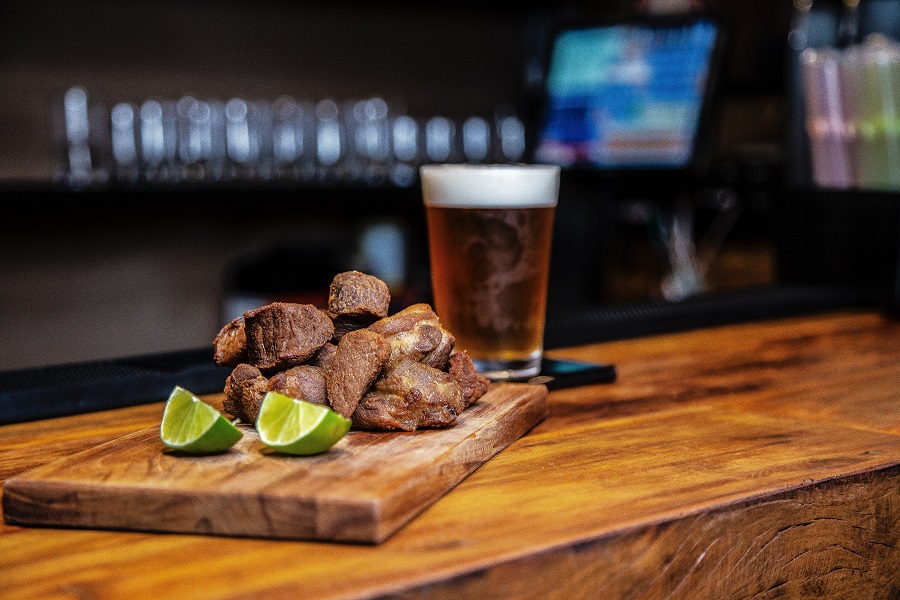 It sounds like a lot of work but it is actually less. That's because you can make as many of these meals as you want in one sitting.
Some people even make an entire month's worth of meals on one Sunday and then pick out their meals throughout the month.
Beef Stroganoff | Freezer Meals 101
Beef and Broccoli | My Productive Backyard
Balsamic Roast Beef | Living Well Spending Less
Western Beef Casserole | Crockpot Ladies
Beef Tips & Gravy | Who Needs a Cape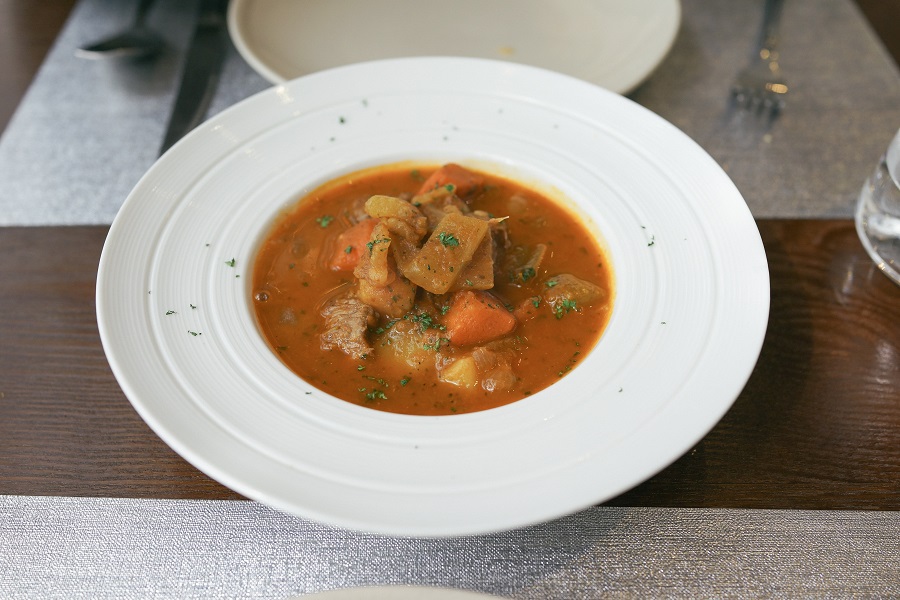 The Meals
The meals are the same as any other meal. The only difference is that you freeze the already prepped ingredients.
The idea is that you save time when you need to save time, during the week. You may spend a Sunday afternoon prepping meals but you get so much saved time throughout the week or even month.
That is the beauty of crockpot freezer meals with beef.
Beef and Sweet Potato Chili | Miller's Biodiversity Farm
Healthy Meat Sauce with Veggies | This Farm Girl Cooks
Keto Korean Barbecue | Real balanced
Asian Shredded Beef | 5 Dollar Dinners
Cheeseburgers | Slow Cooker Kitchen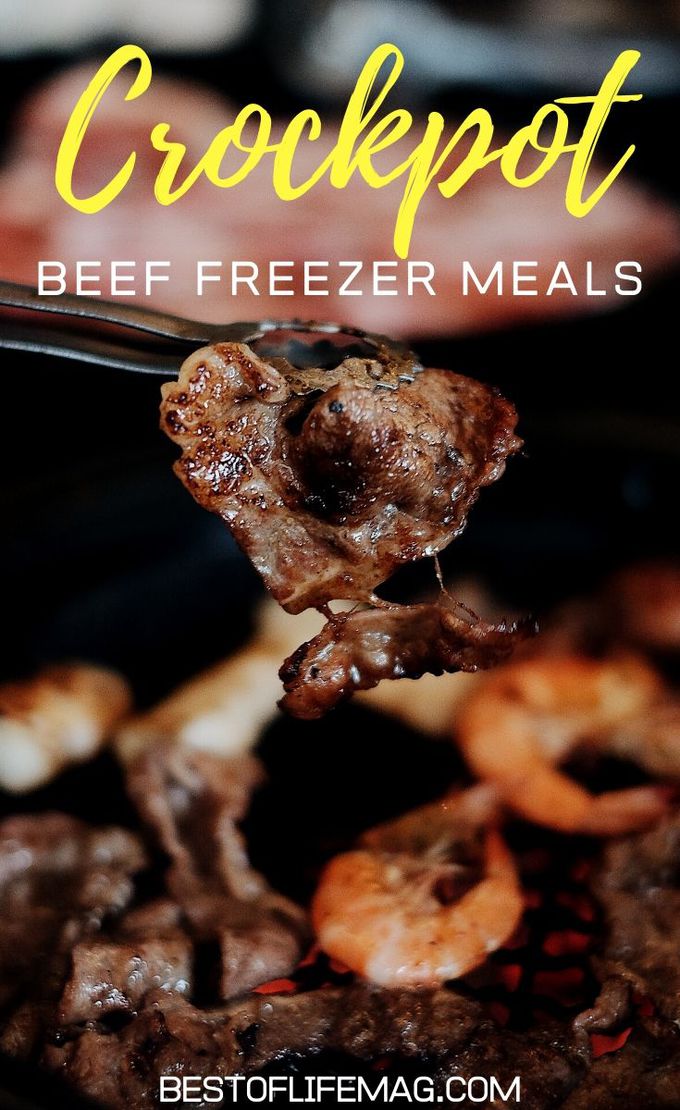 More Freezer Meals
Crockpot Freezer Meals for New Moms
Crockpot Freezer Meals for Two
Kid Friendly Crockpot Freezer Meals
Crockpot Freezer Meals with Chicken