Crock Pot Soups for Fall | 25 Slow Cooker Fall Recipes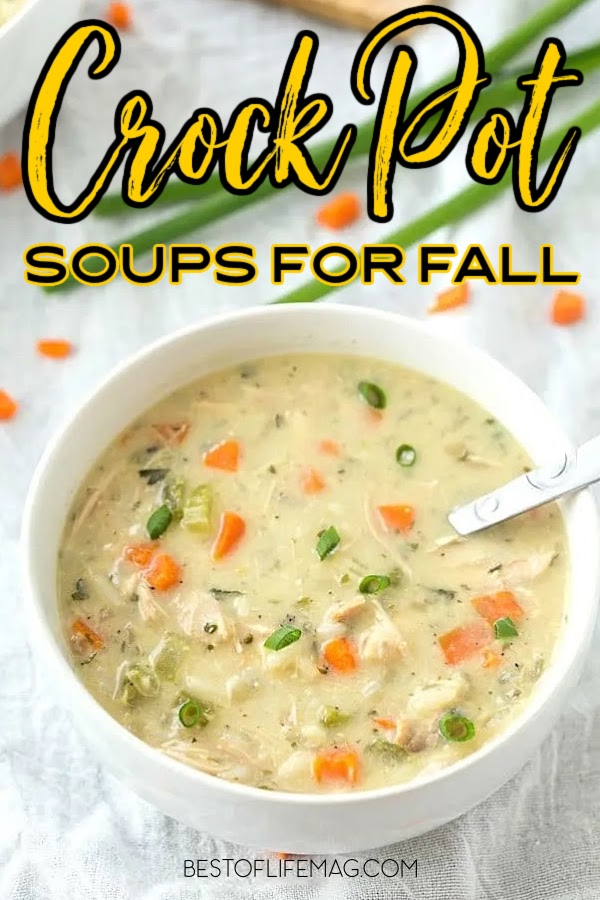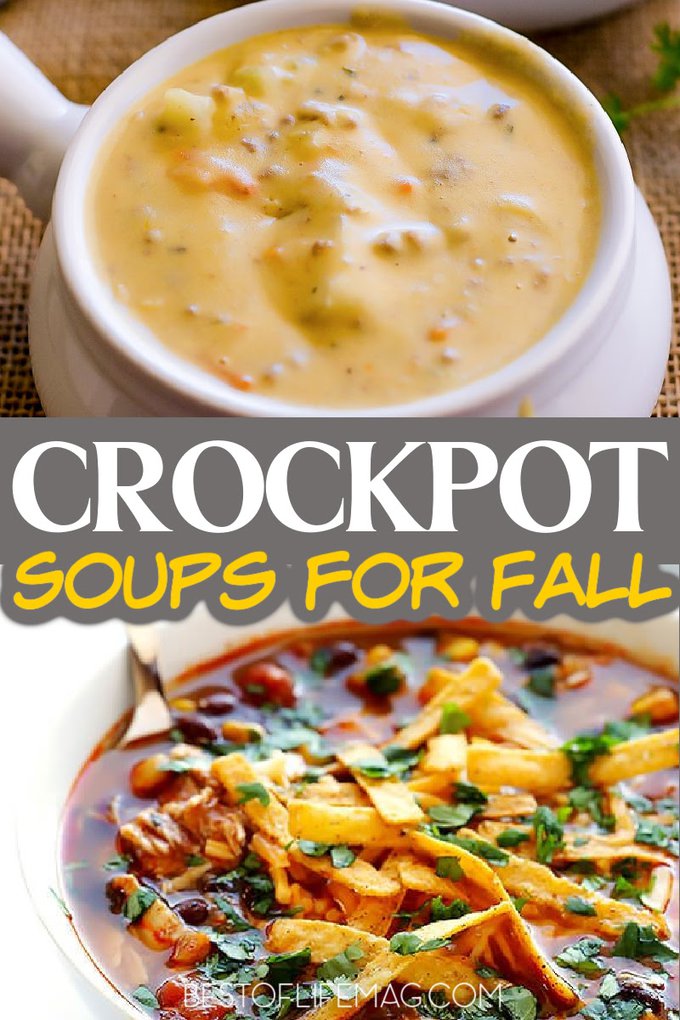 Fall is the perfect time of year for a steaming bowl of soup. The warm broth filled with chunks of vegetables and meat makes for a perfect chilly day meal. The best part is the ability to use crock pot soup recipes.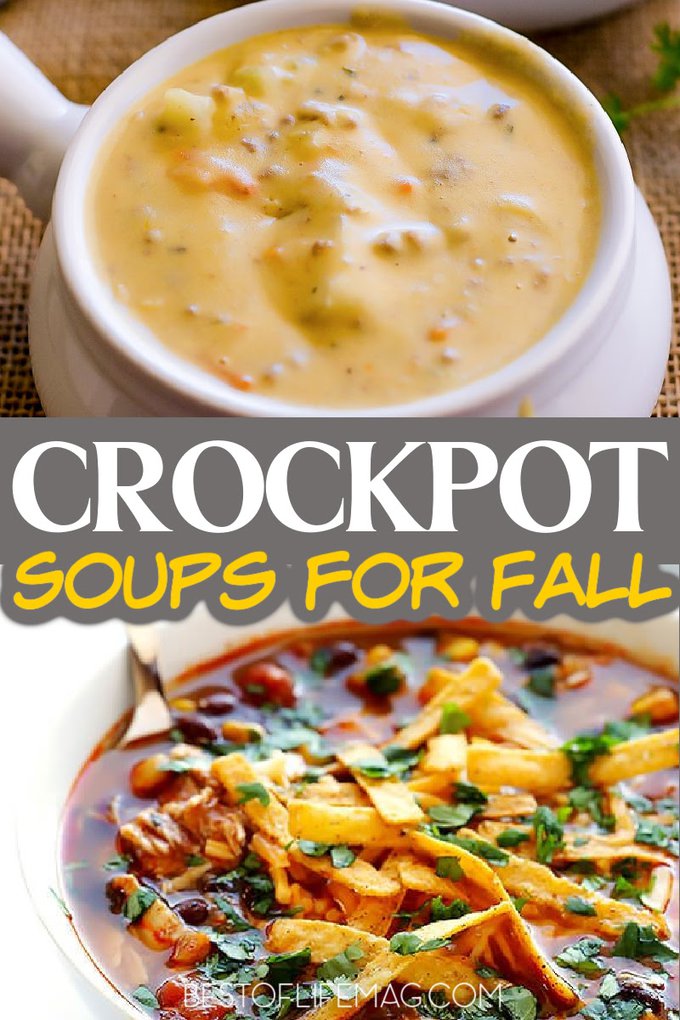 Crock Pot soups for fall help fill you up, keep you healthy, and keep you warm during those chilly days that fill the season. Using a Crock Pot (Save $10 now on this crock pot!) to make your soup gives a chance for all of the flavors to meld together and be ready for you when you get home.
Crock Pot soups for fall take all the flavors you love from seasonal vegetables and meats and make a fantastic meal in a bowl. Don't forget to buy our FAVE crock pot cookbook to make weeknight meals a breeze!
Some of these recipes can be made thicker, and then I use a spiralizer to make a healthy noodle base to use underneath.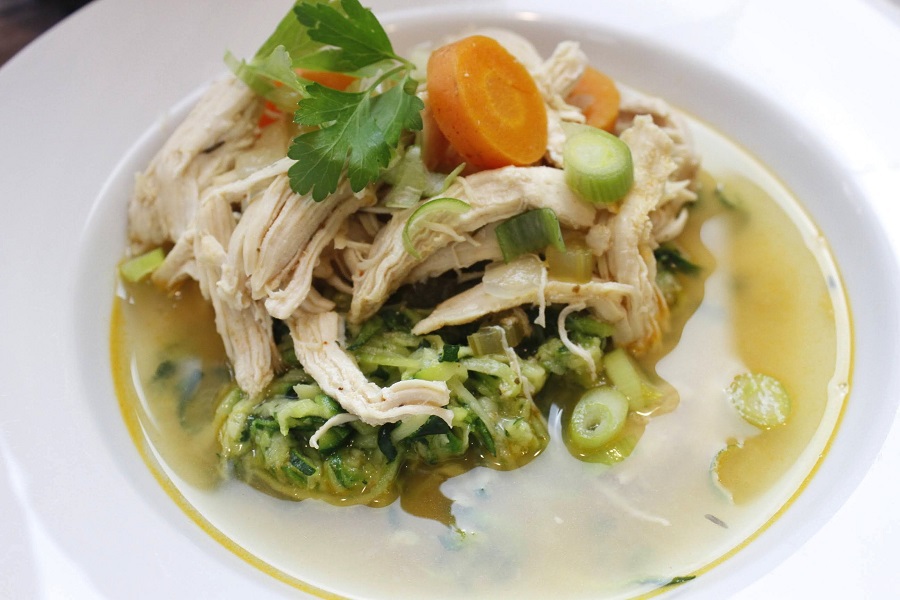 Crock Pot Soups for Fall
Easy Crockpot Taco Soup Recipe
Low Carb Crockpot Chicken and Veggies Soup
Dairy Free Slow Cooker Chicken Tortilla Soup
Instant Pot Red Pepper Tomato Soup | Best of Life
Whole30 Vegetable Soup | Best of Life
Instant Pot Creamy Sausage and Kale Soup | Best of Life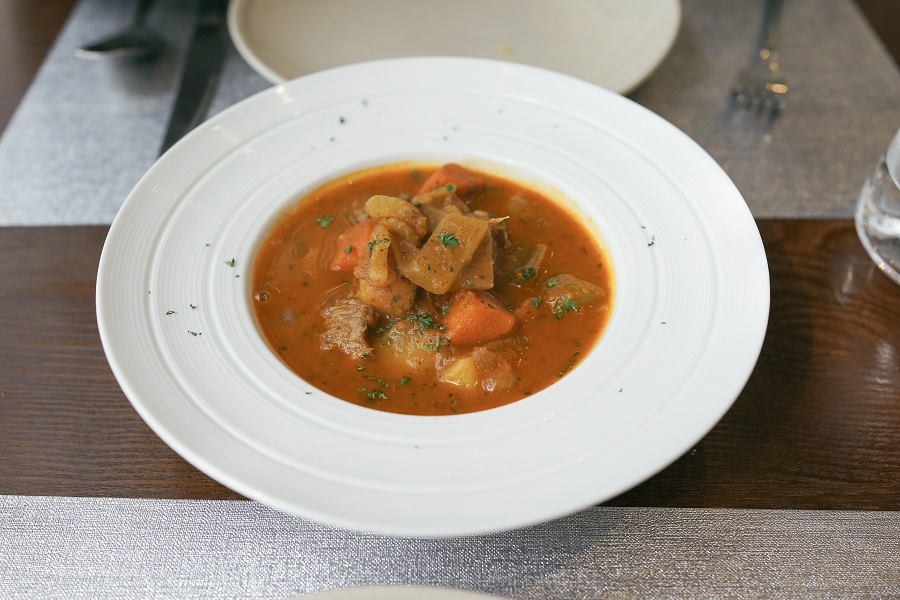 Loaded Potato Soup | Belle of The Kitchen
Vegetable Beef Soup | Everyday Good Thinking
Chicken Enchilada Soup | Gimme Some Oven
Broccoli Cheese Soup | Cooking Classy
Chicken Pot Pie Soup | Kitchen Dreaming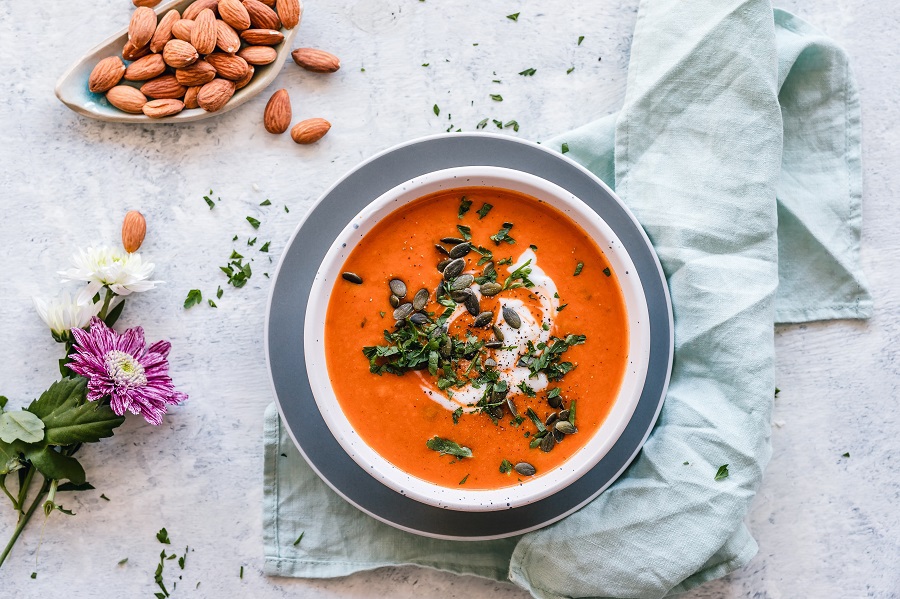 Trying Different Things
Recipes like a cheeseburger soup will help keep the kids at the table. Of course, you can sneak some veggies in there and call it a small victory. The goal should be to step out of your comfort zone and try something new and exciting.
Cheeseburger Soup | Life in The Lofthouse
Chicken and Corn Chowder | Damn Delicious
Chicken Gnocchi Soup | Scrummy Lane
Stuffed Pepper Soup | Recipes That Crock
Chicken and Wild Rice Soup | Gal-On a Mission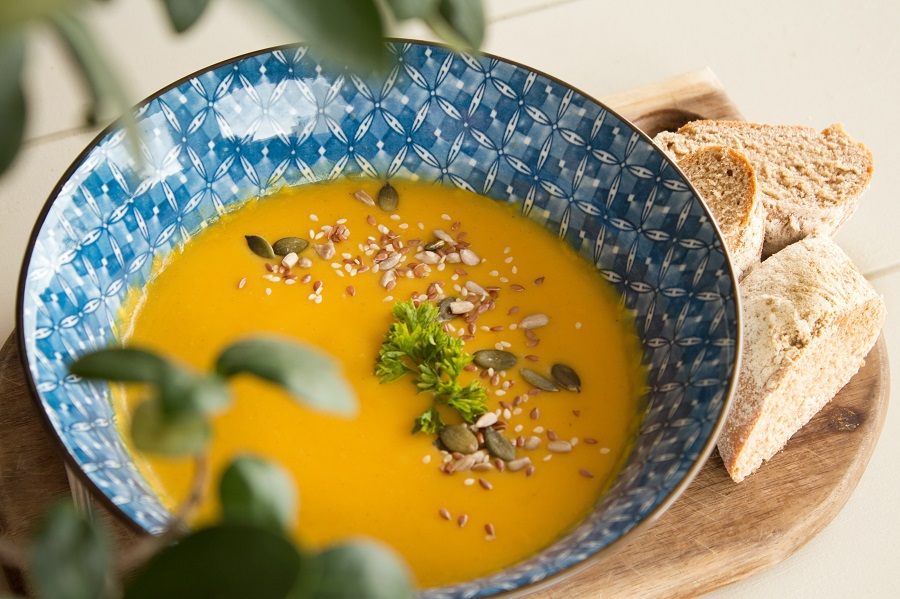 Chowder vs. Soup
Chowders are a safe bet to warm up your chilly fall day. Usually, chowder is filled with fewer ingredients and shines the spotlight on a specific flavor.
Corn Chowder | Spend With Pennies
White Chicken Lasagna Soup | Carlsbad Cravings
Creamy Chicken Noodle Soup | A Bear in The Kitchen
Chicken Tortellini Soup | Real Housemoms
French Onion Soup | Cook Nourish Bliss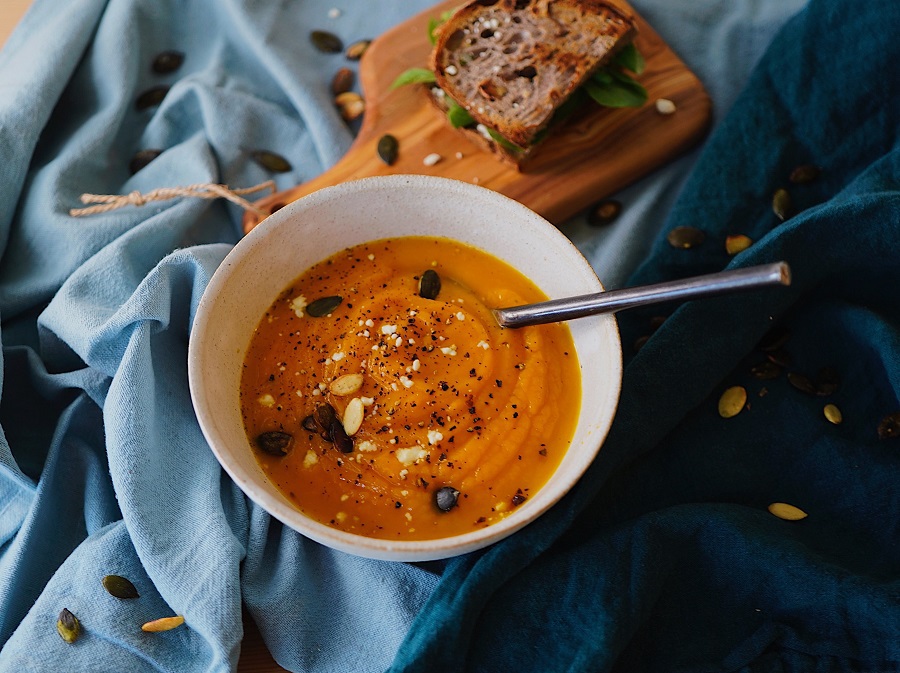 Even More Crock Pot Soups
Not all soups have to be classics. Try to step out of your comfort zone and use an exotic recipe with lobster or Italian Wedding soup.
Nacho Soup | Baked by Rachel
Italian Wedding Soup | Gather For Bread
Steak Soup | Recipes That Crock
Sausage and Cheese Tortellini | Ice Cream With a Fork
Chicken Parmesan Soup | Foxes Love Lemons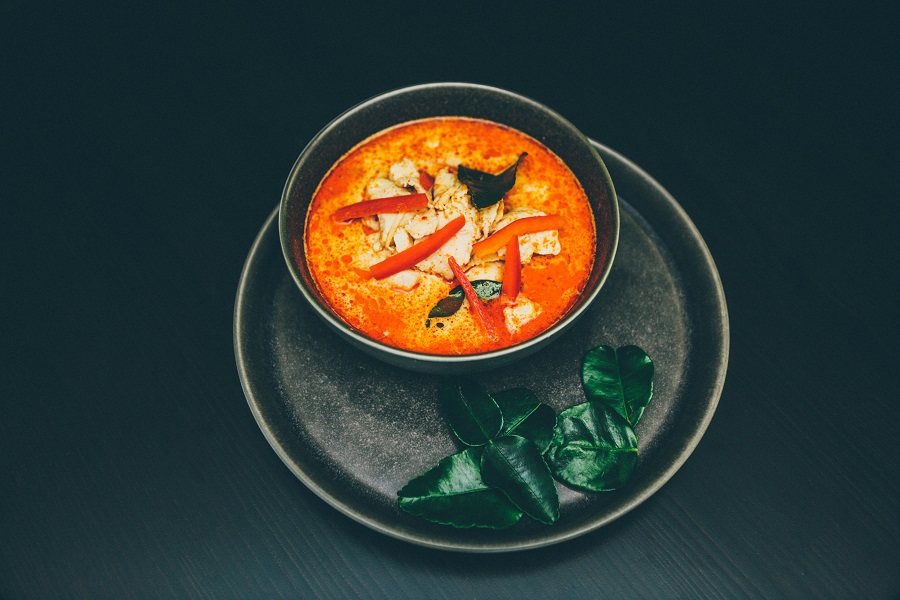 Crockpot Soup Recipes for Fall
Even if you're not familiar with the ease of use that comes with a crock pot recipe, soups are an even easier place to start.
Beef Stew | My Incredible Recipes
Cajun Potato Soup | Plain Chicken
Chicken Stew | Lil' Luna
Lobster Bisque | Crock Pot Ladies
Pizza Soup | Home Made Interest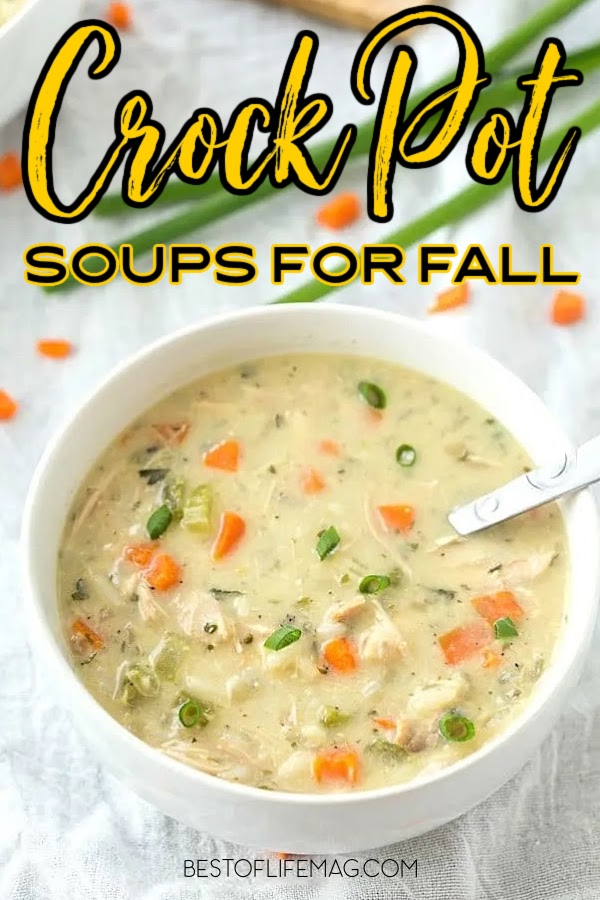 More Crockpot Recipes
Turkey Chili Crockpot Recipe | Turkey is a good addition to chili because it is packed with protein and will help fill the dish with flavor.
Crockpot Taco Tuesday Recipes filled with Flavor | Taco Tuesday is a mainstay in the US, but it is time to change things up a bit in delicious ways.
Low Carb Overnight Breakfast Casserole Crockpot Recipe | Breakfast casserole is a great way to have a full, healthy breakfast waiting for you in the morning.
Crockpot Freezer Meals with Chicken | Freezer meals are an easy way to meal prep without having to feel like you're heating up a microwave dinner.
Crockpot Lasagna Soup Recipes | Lasagna is delicious, so it makes sense that lasagna soup is just as delicious, if not more.