Beachbody Challenge Group Ideas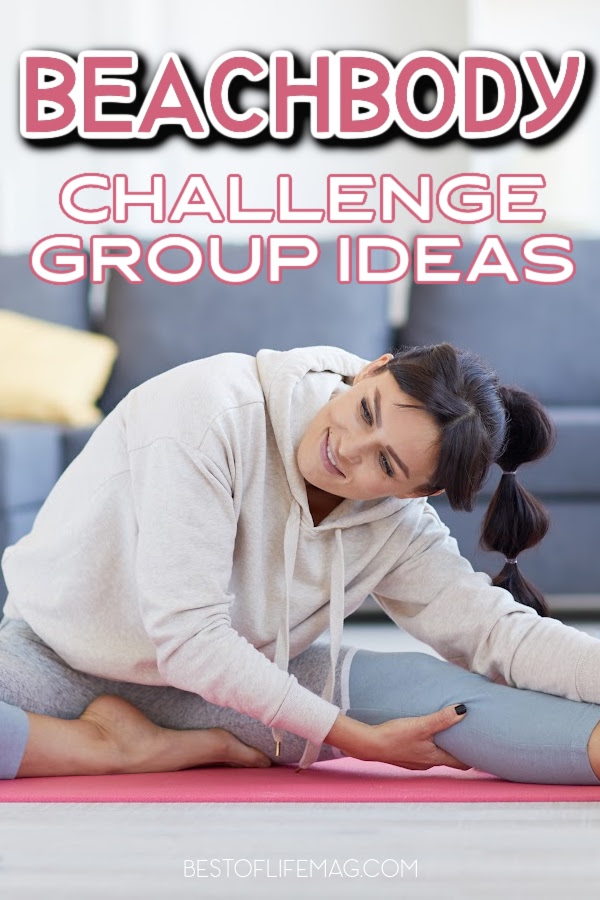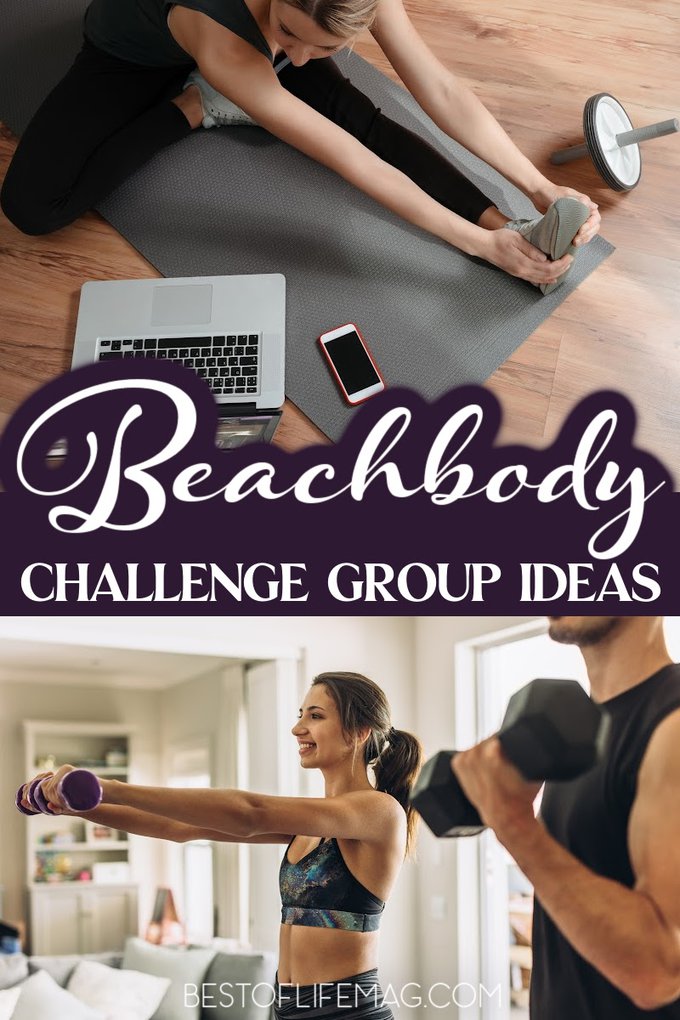 A Beachbody Challenge Group is basically like having a personal trainer and support group at your fingertips without having to leave your home. It's a group of people who've committed to using the Beachbody fitness and nutrition programs to get healthy and be accountable.
Are you considering joining a Beachbody Challenge Group? Maybe even thinking of starting a challenge group of your own as a Beachbody coach? If you are, knowing the basics is the right way to start. Just what is a Beachbody Challenge Group?
Use these effective Beachbody challenge group ideas to stay motivated with your at home workouts and weight loss goals. Healthy living is always easier with support! The leader or coach of a Beachbody Challenge Group will guide members through their journey, maintain accountability and help them reach their goals together.
If having this kind of support is what you know will help you reach your goals, then a challenge group is for you. Are you ready to begin? Check out our list of both specialized and general Beachbody Challenge Group coaches and ideas here to get started. Find the perfect coach and get ready to crush your goals.
Specialized Beachbody Challenge Groups
Transform20 Challenge Group | Ahly Locklin
21 Day Challenge | Sorey Fitness
Morning Meltdown 100 Challenge Guide/Group | Becky Brossett
2 Week Summer Body Challenge | Mostly Julia
Beachbody Challenge Groups are usually found on Facebook and run as private groups. Your coach will administer the challenge to your group, and you will communicate privately. Each group will have its own weight loss goals, its own requirements, and its own tone.
80 Day Obsession Challenge Group | Simply Clean and Fit Mom
2B Mindset Nutrition Coaching | The Fit Habit
Shakeology 3 Day Cleanse | Beach Ready Now
Beachbody Weekly Workout, Goodbye to Love Handles | Team Sweet Elite
The basics you will need is to purchase a Beachbody Challenge Pack that is the focus of your group. This may be specific to a certain program like 21 Day Fix, or it can be more general. Shakeology may be required as well.
The key is to find the right program offerings for you. Beachbody coaches will generally run new groups monthly or every few months.
21 Day Fix Challenge Group | Healthy Fit and Focused
LIIFT4 Beachbody Challenge | The Fit Club Network
PIYO Challenge Pack | Kathi Reuter
General Challenge Groups
Fitness Nutrition Community | Tamara Bratton
Daily Ideas for Challenge Groups | Ignite Your Life Tribe
Challenge Group Guide and Tips | FNC Coach Training
The idea of joining a group might be a bit scary for some. However, it is a great way to make sure you stay motivated through your workout. You can also use these groups to track progress and learn more about how to do the workouts.
Clean Eating Challenges | Melanie's Dream Team
Beachbody on Demand Challenge Group Idea | Team Momentum Dynasty
Challenge Group Templates | Sweat Life Team Training
Everyone in the group wants to succeed in one way or another. But everyone has different goals. It is important to understand that your goals might be slightly different. There is nothing wrong with having different goals; you will all be doing similar workouts.
In fact, you might even learn more about your own workouts and how to adjust them to fit your needs.
Challenge Group Guides | Your Paradise Fitness
Challenge Group / Virtual Gym | Meghan Eggleston
Ultimate Guide to Beachbody Groups | Amanda K Jones
More Beachbody
Beachbody Hybrid Calendars for LIIFT4 Workouts | Calendars can make it easier to keep track of your workout schedule.
Beachbody Meal Prep Tips for Success | Your meal prep can go a lot easier if you take a bit of advice from those who have been there before.
Transform 20 Workout FAQ | Beachbody | There are plenty of good questions to ask before you get started with a new workout routine.
Beachbody 2B Mindset FAQ | Cost – What to Expect | In fact, you may want to consider a few different Beachbody plans before you land on one.
80 Day Obsession Workout by Beachbody | Tips and Things to Know | It is time to get obsessed with your body and your health.