This site contains affiliate links. Please read our Policies for information.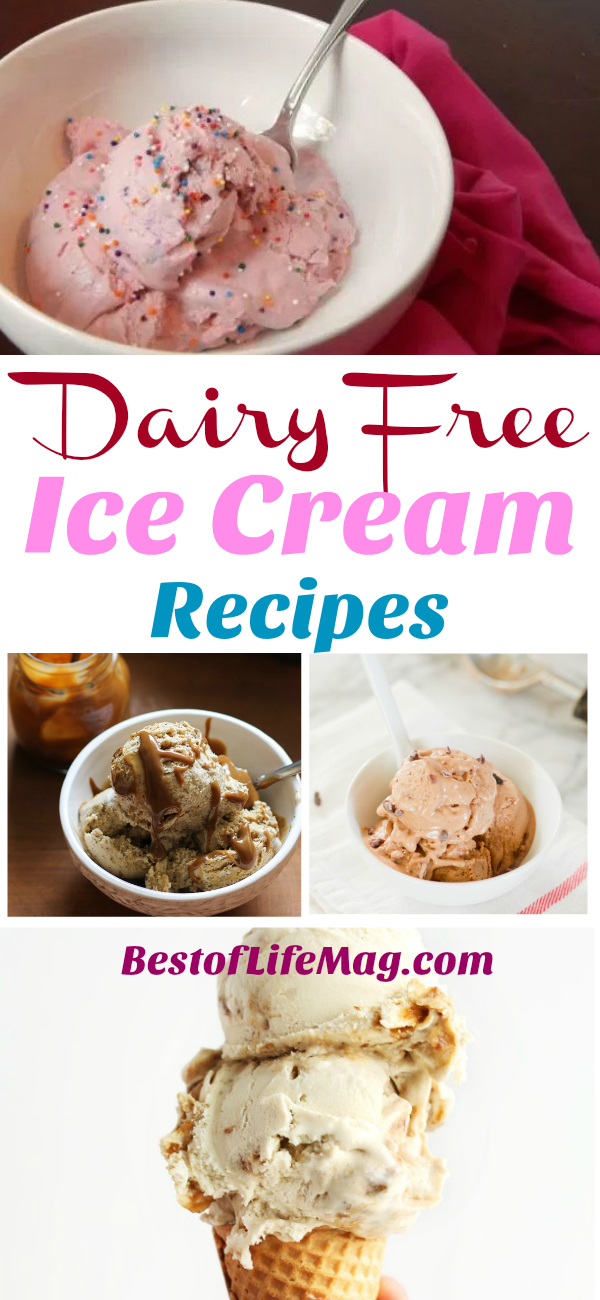 Summer is the perfect time for ice cream of all different flavors and types. However, for those of us who have to live with a dairy free diet, ice cream can be difficult. As time has gone forward, and more and more people are living with food allergies, dairy free ice cream recipes have become more prevalent. Having a delicious bowl of ice cream or filling a cone over the top and staying dairy free is now easier than ever.
Your favorite dairy free ice cream recipes are waiting for you.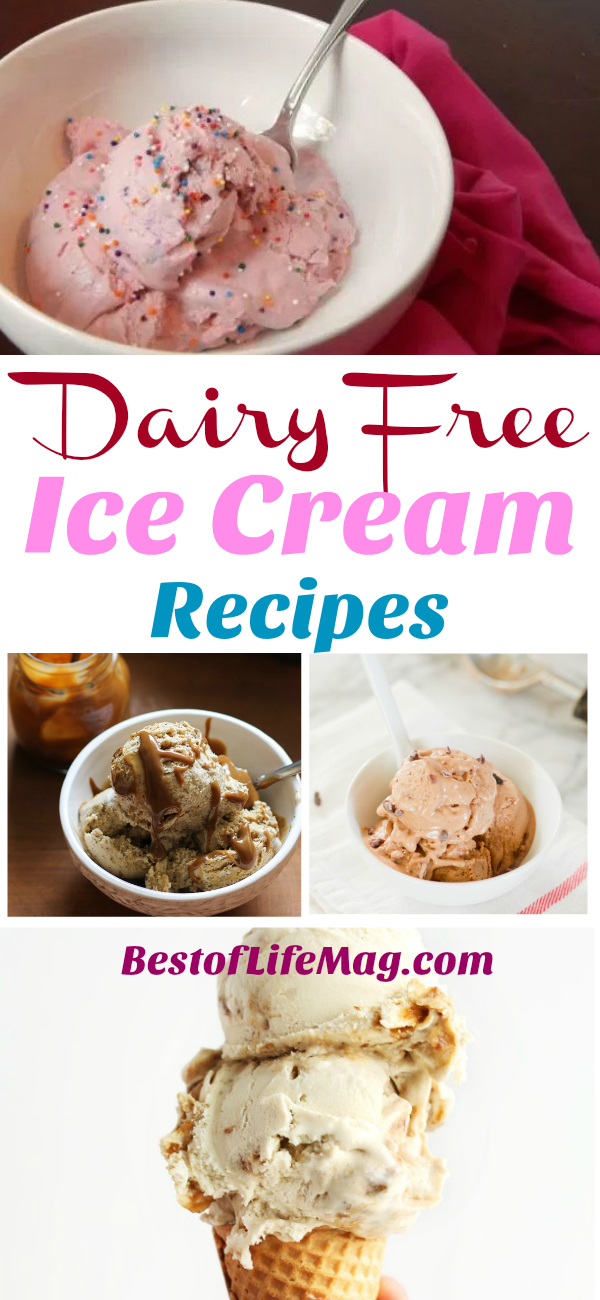 Strawberry Banana Dairy Free Ice Cream | The Best of Life Magazine
Double Chocolate Ice Cream | Life a Little Brighter
Strawberry Ice Cream | Bread and With it
Cinnamon Ice Cream | Eat Healthy Eat Happy
Instant Peach Ice Cream | Detoxinista
Dulce de Leche Ice Cream | The Roasted Root
Any recipe with the word "Leche" in it is automatically scary for those who need to eat dairy free ice cream only. However, the substitutes available for milk can make an amazing treat.
Cookies N Cream Ice Cream | Sarah Bakes Gluten Free
Chocolate Banana Ice Cream | Eating Bird Food
Coffee Cashew Ice Cream | Recipe Runner
Vegan Mocha Ice Cream | The Vegan 8
Sea Salt Caramel Coconut Ice Cream | Minimalist Baker
Sea salt has become a staple in the dessert aisle. Adding sea salt caramel to just about any dessert is a good idea.
Pumpkin Spice Ice Cream | Leelalicious
Mint Chocolate Chip Ice Cream | Petite Allergy Treats
Cake Batter Ice Cream | Nerdy Mamma
Watermelon Sherbert | Bloglovin'
"Butter" Pecan Ice Cream | Allergy Free Alaska
Dairy free ice cream is one of the best desserts that those with dairy allergies can enjoy like everyone else. Using coconut milk or almond milk is a great way to stay in the loop so you can enjoy a refreshing treat during the summer.
Almond Fudge Ripple Ice Cream | Foodie Misadventures
Mango Coconut Ice Cream | Kitchen Confidante
Green Tea Coconut Milk Ice Cream | The Roasted Root
Pineapple Coconut Ice Cream | Super Healthy Kids
Roasted Cherry Cardamom Ice Cream | Downshift Ology
Some of the recipes don't even require an ice cream maker. All you need for some of these recipes is a blender and a freezer and you'll be enjoying a frozen treat in no time.
Cinnamon Pecan Ice Cream | Be Whole Be You
Snickerdoodle Ice Cream | Daily Bites Blog
Chocolate Chip and Raspberry Ice Cream | Whole Natural Life
Avocado Honey Ice Cream | Healing and Eating
Rocky Road Ice Cream | Gluten Free on a Shoestring
If you want to be dairy free, this article may help and we have dairy free recipes to help for every meal of the day.
Save