DIY Margarita in a Jar Gift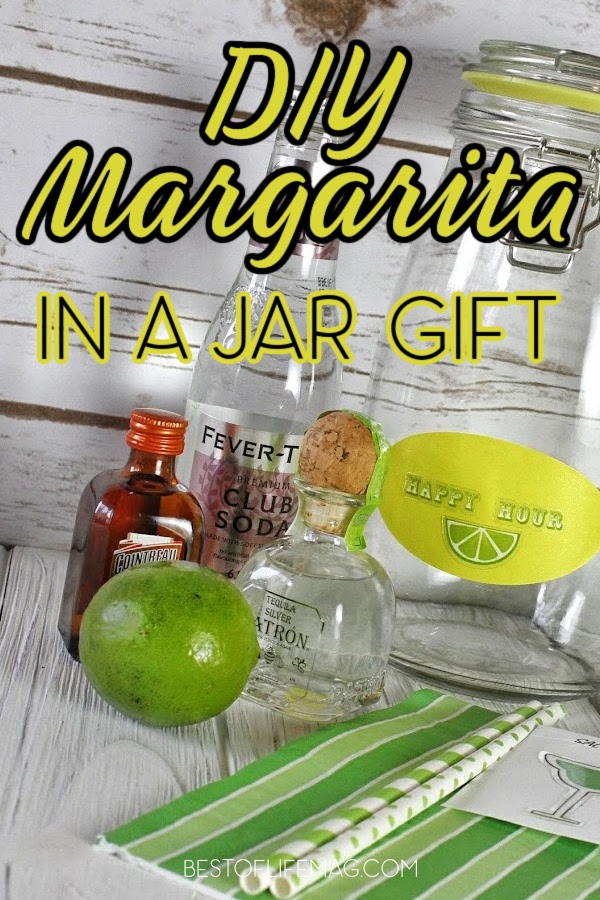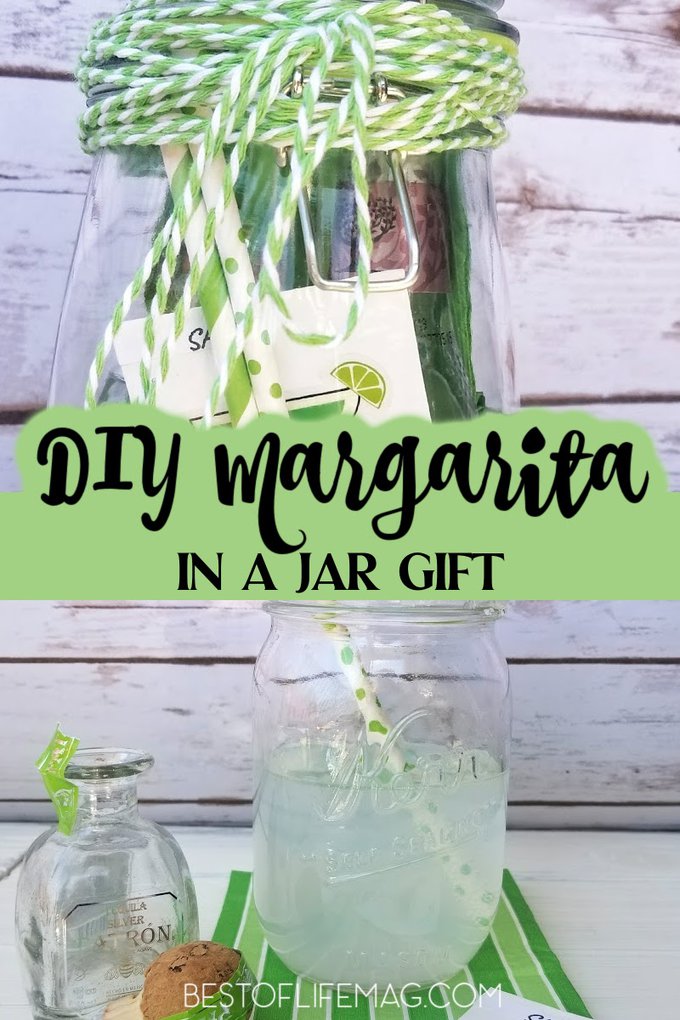 A simple and fun handmade gift is a great option for a girls' night in, a backyard barbecue, a casual party and more. If you are looking for a unique gift idea for your Margarita-loving friend, then you have come to the right place! In fact, a Margarita in a Jar is the gift they will remember and might even request again.
Make this DIY margarita in a jar gift for your tequila-loving friends on any occasion! This margarita in a jar is a simple and fun gift to make and to give. It's doable even for the "less than crafty" gift giver and yields one or two (smaller) classic margaritas.
In fact, you can even experiment with your own flavors and make this margarita in a jar uniquely from you. However, before you assemble your margarita in a jar, you'll want the following supplies on hand.
Margarita In A Jar Supplies
1 large jar (Mason type)
Scissors
Clear Tape
Twine, ribbon or yarn of your choice
Decorative stickers or labels
Margarita Salt (we choose to put our salt in a serving-size, decorated envelope)

Limes
Single-serving bottle of your favorite clear tequila
Single-serving bottle of Cointreau
Small-serving bottle of sparkling or soda water (for a fizzier margarita)
Assembling Your Margarita In A Jar
Here's the best part. It's so easy!
Decorate your jar however you like! We added a few margarita-themed stickers from a craft store.
Gather your margarita ingredients.
If you will include margarita salt in your jar, you can shake a little into a serving size container or envelope like we did here. In fact, this way all your ingredients fit into your jar.
Place all of your ingredients into the jar. If you need to, use a little clear tape to keep the bottles and other ingredients from shaking around.
Close the jar and wrap the top with twine, ribbon or yarn. In fact, if you want to kick it up a notch, toss in a card with a hilarious tequila quote written inside.
Tie the ends together and you are ready to gift your Margarita In A Jar!
More Margaritas
Margarita Bar Decorations and Ideas | Best DIY Margarita Bar Ideas | The person who needs a margarita in a jar is the one who could also use some more decorations for their margarita bar.
Margarita Pitcher Recipes that are Perfect for Parties | You can also turn the margarita in a jar into a margarita pitcher gift if you want. You will just need to triple, maybe quadrouple the recipe.
50+ Halloween Margarita Drinks & Halloween Cocktail Recipes | Margaritas truly are perfect for seasonal events like Halloween or any other holidays you celebrate.
Bloody Margarita Cocktail for Halloween | Especially with blood oranges, they just fit in with Halloween so well and margaritas could bring any zombie party back to life.
Strawberry Jalapeno Margarita Recipe on the Rocks | Just don't get your fill on margaritas because summer brings even more margarita recipes that are in season.