50+ Halloween Margarita Drinks & Halloween Cocktail Recipes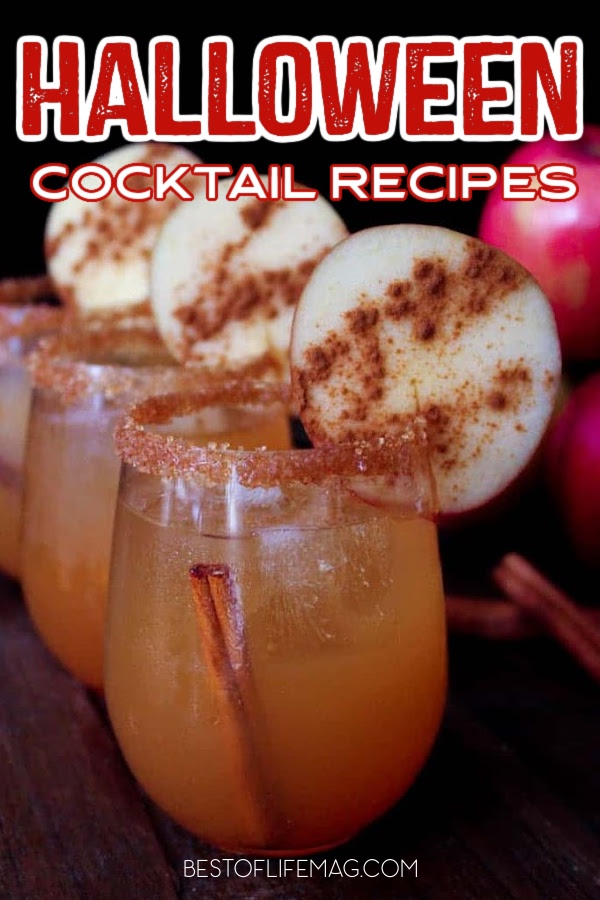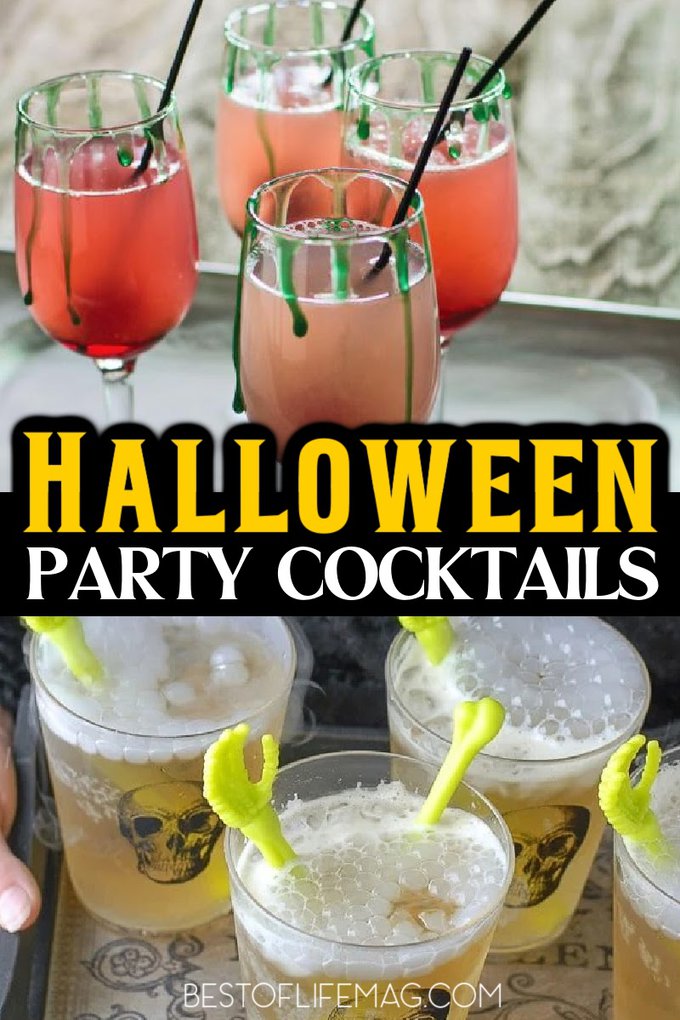 Dressing up in your favorite costume never gets old, and neither does getting together with friends on Halloween. Halloween drinks can be both spooky and delicious and add a lot of fun to Halloween night. Serve a few pumpkin drinks for the kids and a spooky Halloween cocktail recipe or Halloween margarita for the adults!
Halloween margarita drinks are brewing with flavor and fun for the holiday! If margaritas are not your thing, then enjoy a Halloween cocktail recipe! Either way, we know you are just here for the 'boos.' Get our popular summer cocktail recipes ebook for only $2.99! These drink recipes are perfect for any thirsty desire!
A Halloween cocktail can be one of the best Halloween treats for adults during October. One of the most popular cocktails has always been margaritas. There are so many different ways to make a great margarita, and they can be customized to fit Halloween very easily.
While margaritas fit Halloween like a great costume, they aren't the only haunt hitting town. In fact, there are many different Halloween cocktail recipes that you can choose from.
Halloween Margarita Recipes
Blood Orange Margarita Recipe | The Best of Life Magazine
Sparkling Blood Orange Margarita | The Best of Life Magazine
Bloody Margarita Cocktail for Halloween | The Best of Life Magazine
Strawberry Jalapeno Margarita Recipe on the Rocks | The Best of Life Magazine
Blood Orange Margarita | The Rising Spoon
What is it
What is a Halloween margarita? A Halloween margarita is a themed margarita that fits in with the spooky themes of the season. You could make a darkly colored margarita or a super sweet candy-themed margarita. That's the beauty of a margarita. They are very customizable and can be made to fit any theme.
Blackberry Cilantro Margarita | Kitchen @ Hoskins
Margarita Punch | CD Kitchen
Spiced Cider Margaritas | Domesticate Me
Cucumber Lime Margaritas | Dell Cove Spice Company
Zomborita | A Healthy Life for Me
How to Make Halloween
You could just make a margarita while dressed as a burrito. These recipes will help no matter what way you decide to go. Most of these recipes are already perfect for the spooky season. Things don't get much more Halloween themed than a margarita called a "morgue-a-rita".
Morgue-A-Rita | HGTV
Monster Mash Margarita | Freutcake
Beet Margaritas | Marla Meridith
Habanero Pumpkin Spiced Margarita | Chili Pepper Madness
Midnight Margaritas | Valerie Hart
Making More Than One Halloween Margarita
You will surely need to make more than just one Halloween margarita. But these recipes are easy, which means they will be easy to make in bulk. Just double, triple, or quadruple the ingredients in a punch bowl and you're set. You will have a Halloween party in a bowl.
More-Gore-Ita | Jeanne Benedict
Bloody Orange Margarita | PopSugar
Candy Corn Margarita | Totally the Bomb
Pumpkin Margarita | Clean Cuisine
Habanero Blood Orange Margarita | The Spruce
Halloween Celebrations
What is your favorite way to celebrate Halloween? There are many different ways to celebrate Halloween. You could love nothing more than to just sit at home in the dark, watching scary movies. There is absolutely nothing wrong with that.
In fact, that sounds like a great way to spend the dark night. Just add a Halloween margarita to the marathon and enjoy it.
Blackberry Lemonade Margarita | Valerie's Kitchen
Black Magic Margaritas | Inspired Gathering
Smokey harvest Apple Cider Margaritas | Half Baked Harvest
The Kiwano Margarita | Family Spice
Raspberry Mango Margaritas | Baker by Nature
Halloween Cocktail Recipes
A Halloween margarita is just the start. In fact, there are a whole bunch of Halloween cocktails that you can try.
Witch's Heart Cocktail | The Flavor Bender
Purple People Eater Cocktail | Homemade Hooplah
Witch's Brew | Pizzazzerie
Halloween Sunset | Martha Stewart
Grave Digger Cocktail | Boulder Locavore
The Raven | Smarty Had a Party
Pumpkin Spice White Russian | The Weary Chef
The Eel Charmer | Minted
Magic Cotton Candy Martini | The Cookie Rookie
Halloween Cocktails Recipes
Halloween cocktail recipes are just like the Halloween margarita recipes. These cocktails are very familiar to you but with a darker twist. That twist could be something bloody or something a little more pumpkin-like. In fact, the best Halloween recipes will scare the shirts off your friends and family.
Vampire Punch | Real Simple
Black Licorice Delight | Camille Styles
Halloween Pumpkin Punch | Honestlyyum
Soul Taker | Mix That Drink
Blood Orange Blackberry Rum Punch | Heather Christo
Sleepy hollow Cocktail | The Jewels of New York
Black Widow Cocktail | Evermine Occasions
Flaming Zombie Cocktail | Ann's Entitled Life
Vampire's Kiss | Wanderspice
Responsible Halloween Margarita
The important thing is that you enjoy your Halloween and do so responsibly. You could make on Halloween margarita and call it a day or make a batch. There is nothing to fear as long as it is done responsibly. Who knows what evils you might wake if not?
Candy Corn Martini | Tammilee Tips
Poisoned Apple Cocktail | Cooking with Curls
Walker Blood Sangria | Cravings of a Lunatic
Haunted Highball | Inspired by Charm
Pumpkin Pie Shots | Mantitlement
Candy Corn Martini with Pop Rocks Rim | Boulder Locavore
Embalming Fluid | Noshing with the Nolands
Bloody Colada | Tammilee Tips
Bloody Zombie Rum | Wicked Good Kitchen
More Halloween Recipes and Fun
Free Nintendo Pumpkin Stencils | Carving pumpkins is a great way to add some decor to your home that will bring out the Halloween spirit(s).
Pumpkin Drinks for Kids and Adults | Kids can get involved in the fun too; just maybe leave out the alcohol from these pumpkin drinks.
You've Been Booed Printables | You can also get more involved with your community by restarting the "You've been booed" trend.
Bloody Margarita Cocktail for Halloween | There's nothing wrong with even more Halloween cocktails to fill your party's menu.
Blood Orange Moscow Mule | You can also enjoy a refreshing mule, this time with a spooky twist.