This site contains affiliate links. Please read our Policies for information.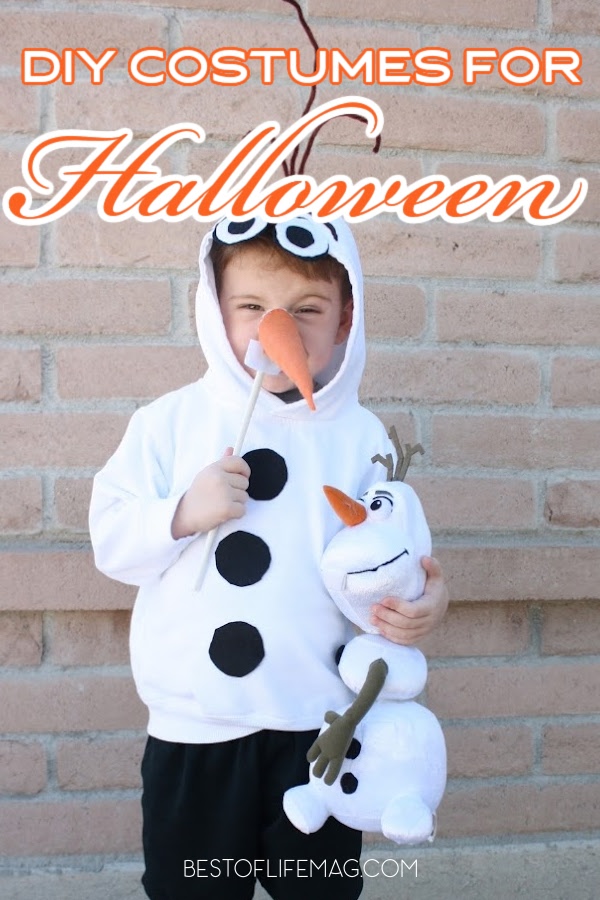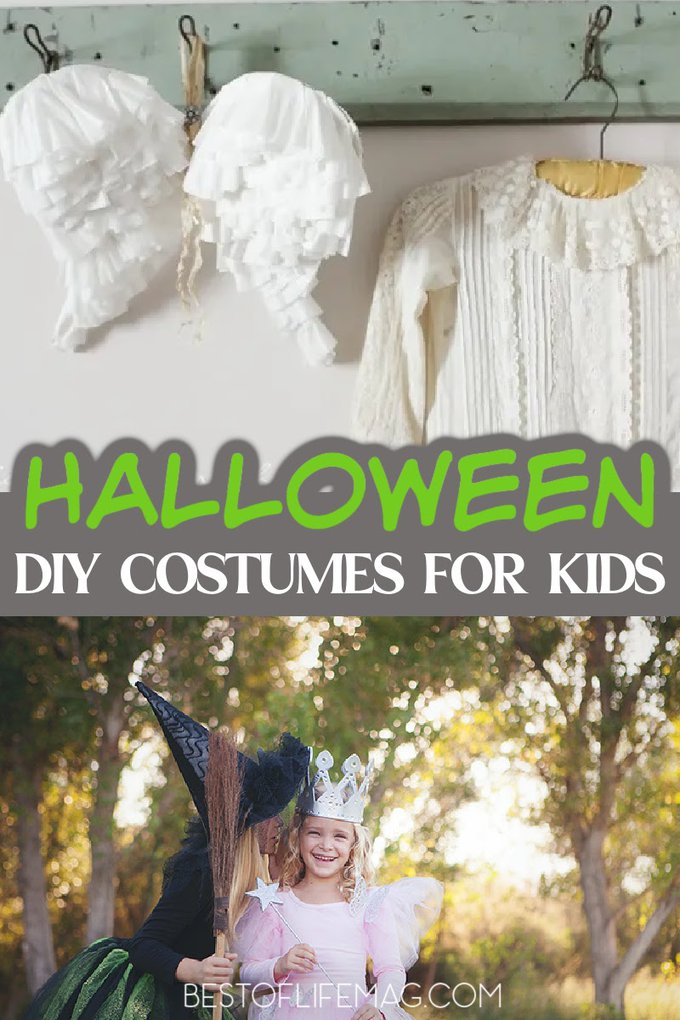 T
he price of these costumes raised as well. While the excuse of making an elaborate costume may have been understandable a long time ago, it doesn't fly anymore. Crafting tools have made it possible to go crazy with some DIY Halloween costumes.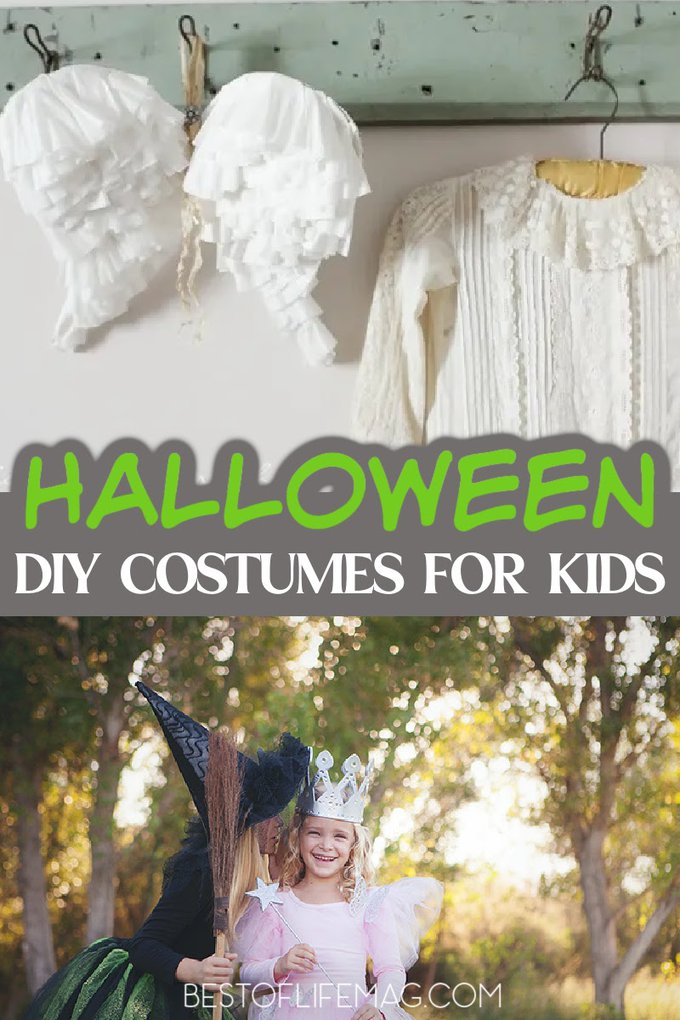 There once was a time when Halloween was filled with costumes made by hand. Over time, costumes became more elaborate and complicated to make at home. This year get creative and save money with some of the best DIY Halloween costumes for kids.
DIY Halloween costumes are fun for the entire family! Involve the children in choosing their costume AND in making it! We have all of your DIY supplies you will need listed below for easy shopping and crafting.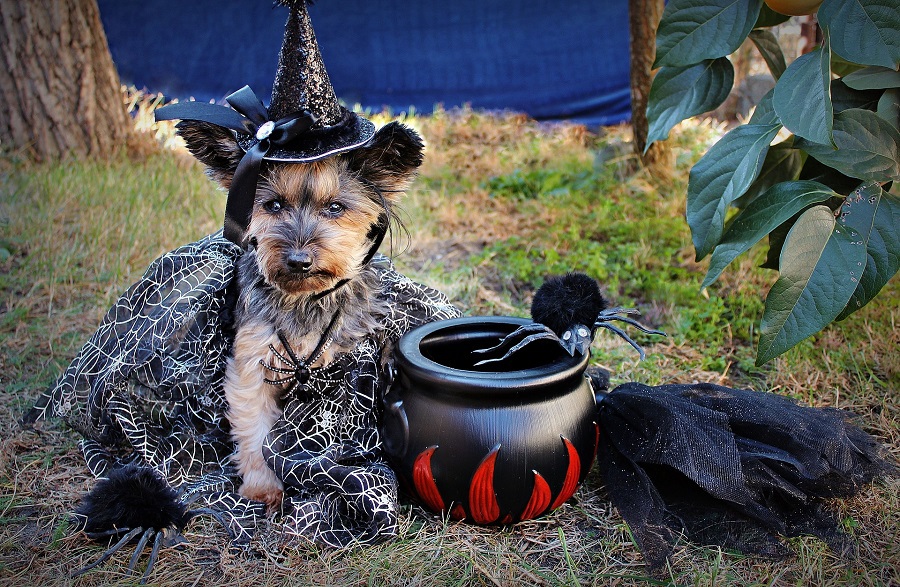 DIY Halloween Fantasy Costumes for Kids
Unicorn | Craftaholics Anonymous
Fairy | Country Living
Mermaids | Andrea's Notebook
Glinda and Wicked Witch | Simple as That
Dragon | Tried & True
Coffee Filter Angel Wings | Thoughts From Alice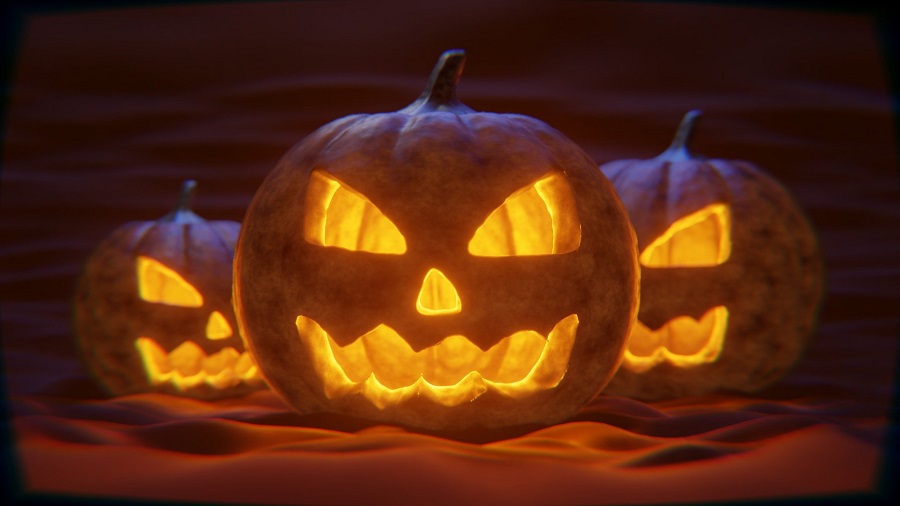 DIY Animal Costumes – Halloween Costumes for Kids
Kids love animals. They grow up using cartoon animals to teach them how to read, how to make sounds, and so much more. There is no question as to how much kids love animals, but why not incorporate that love into a costume?
These costumes are fun and easy to make. There are also all sorts of animals to choose from. You can even make a light up jelly fish costume if you really want. Just be sure to have fun with it and add your own touches throughout the DIY process.
Black Cat | Do It Yourself Divas
Woodland Animals | The Hair Bow Company
Light Up Jellyfish | Almost The Real Thing
Hammerhead Shark | Jane Can
Bunny | Design Dining and Diapers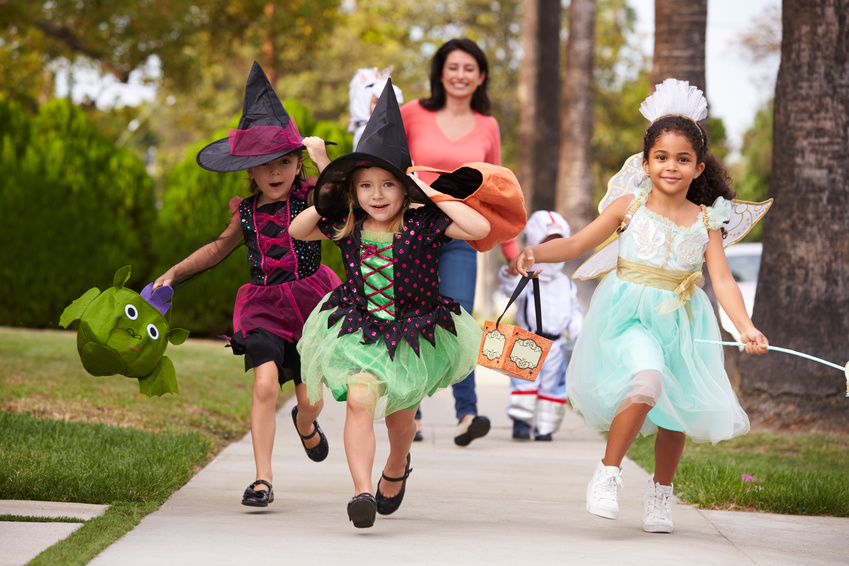 Halloween Fun and Supplies
Making costumes is only part of the fun of Halloween. Don't forget to be ready to play some fun Halloween pranks this year. You can also be ready with some of the best Halloween-themed foods to devour. Pranks and food are all part of the holiday experience. But you will need some supplies for your DIY as well.
You'll definitely need some supplies for making the best Halloween Costumes for kids. These supplies are commonly used in DIY projects and most of them are Prime. You can get started as soon as possible on your costumes.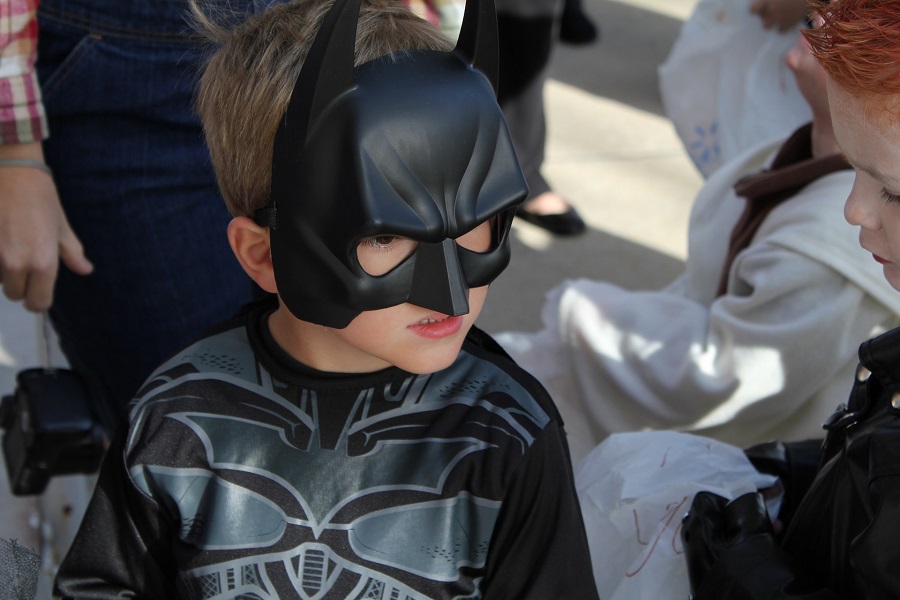 Save
DIY Disney Costumes for Kids
Disney is hard to miss when you have kids. There are just so many things that Disney does so well for kids and families. Our kids love the movies, and we love the lessons they teach them. But what ends up sticking are the songs and the characters.
Which character would you kids want to dress up as? There are tons to choose from but here are a few Disney-themed costumes for you to choose from. You can also use some of these as inspiration for other costumes. For example, the Cinderella idea might apply to Belle or Aurora as well.
Olaf | Desert Chica
Cinderella | Make it-Love It
Peter Pan | Babble
Sadness | Love and Lion
Young Maleficent | Dear Lizzy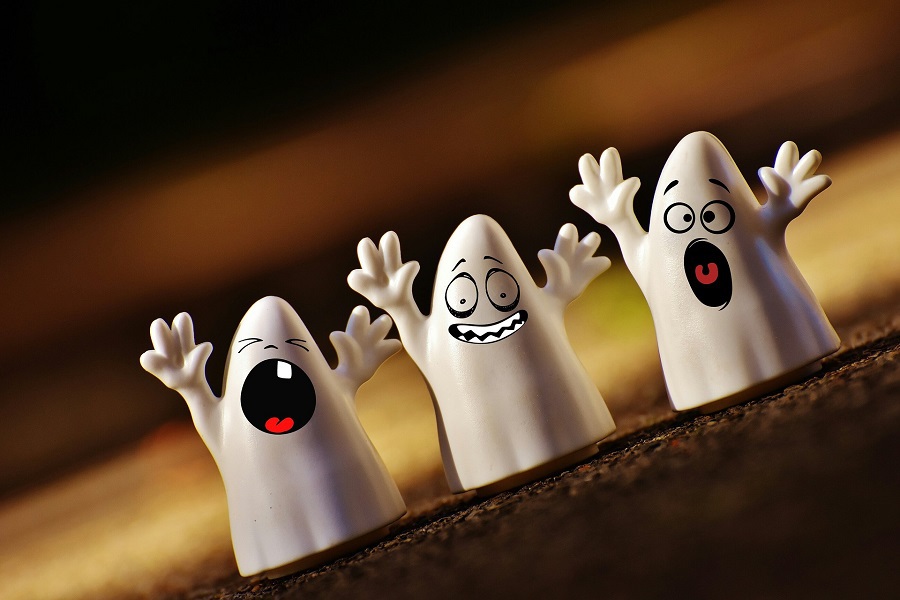 Other Fun DIY Halloween Costumes for Kids
There are so many different ways to DIY your way through Halloween. You will save money with each project you do that replaces a store-bought item. That should be enough incentive to get you running to the craft store. But first, make sure you put together a list of what you need.
You also need to pick the costume first. There are fun costumes to choose from as well as scary ones, Disney ones, super ones, so many. You could even let your kids decide which ones they would prefer to wear this year. Luckily, many of these costumes are timeless.
Rag Doll | A Beautiful Mess
Girly Clown | Classy Clutter
Scarecrow | Designer Trapped
Edward Scissorhands | Instructables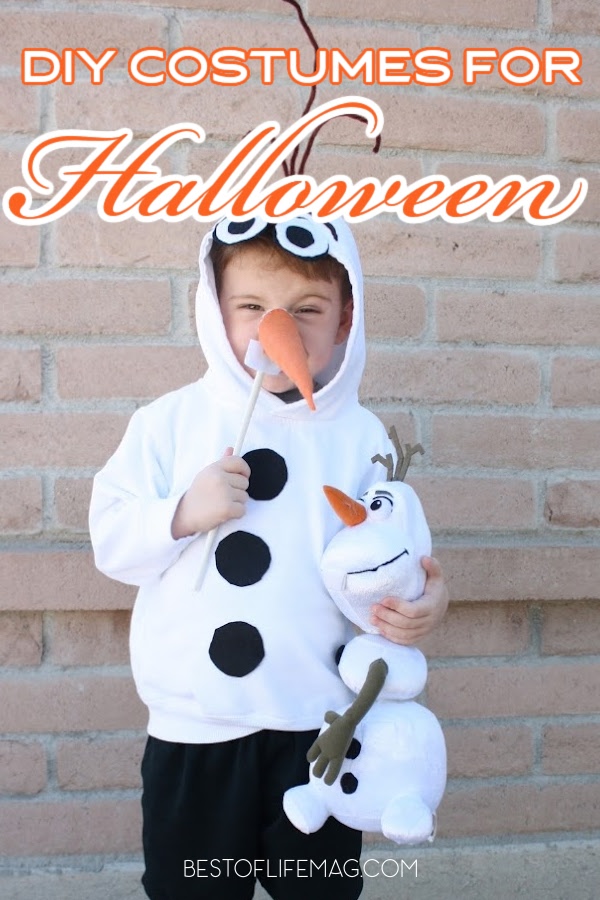 More Halloween Ideas
DIY Halloween Costumes For Adults | Kids aren't the only ones who can save a few bucks on their costumes. Adults can make some DIY costumes for themselves as well.
Spooky Halloween Crockpot Recipes | Don't forget, Halloween seeps into all aspects of life. That includes making some spooky food.
Halloween Recipes for All Ages | You don't even have to have a crockpot to get in on this action. There are plenty of creepy foods you can make.
25 Pumpkin Drinks for Kids for Fall and Halloween | You can even make drinks that the kids will absolutely love but that take advantage of the flavors of the season.
12 Downloads for your Halloween Playlist | You will need some music to get you in the mood while you DIY and set that crockpot. Luckily, we have just the play list.