This site contains affiliate links. Please read our Policies for information.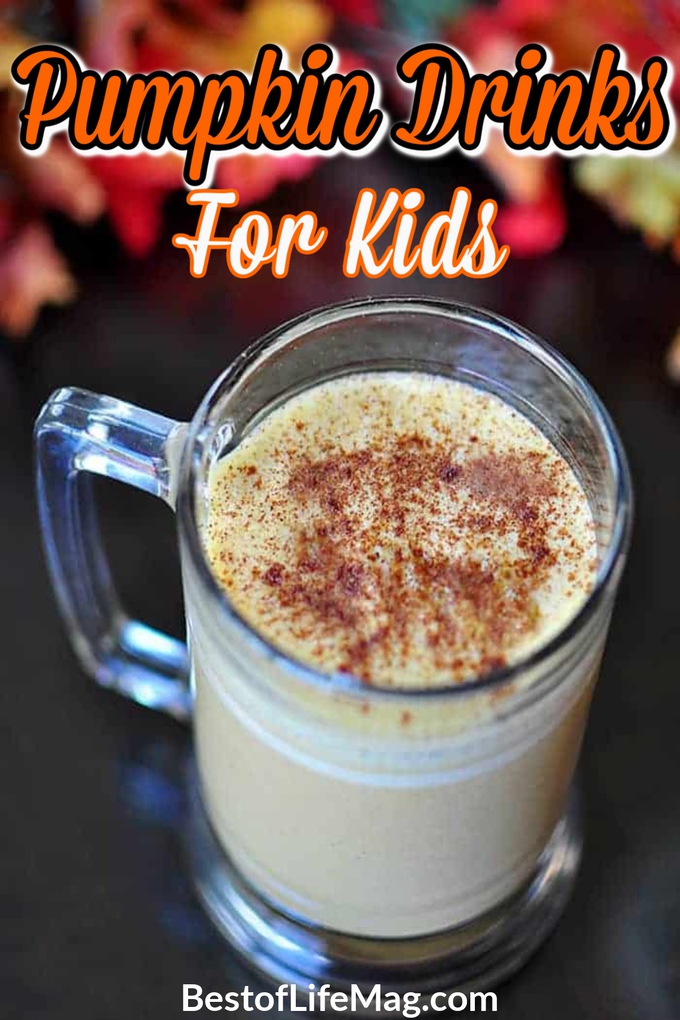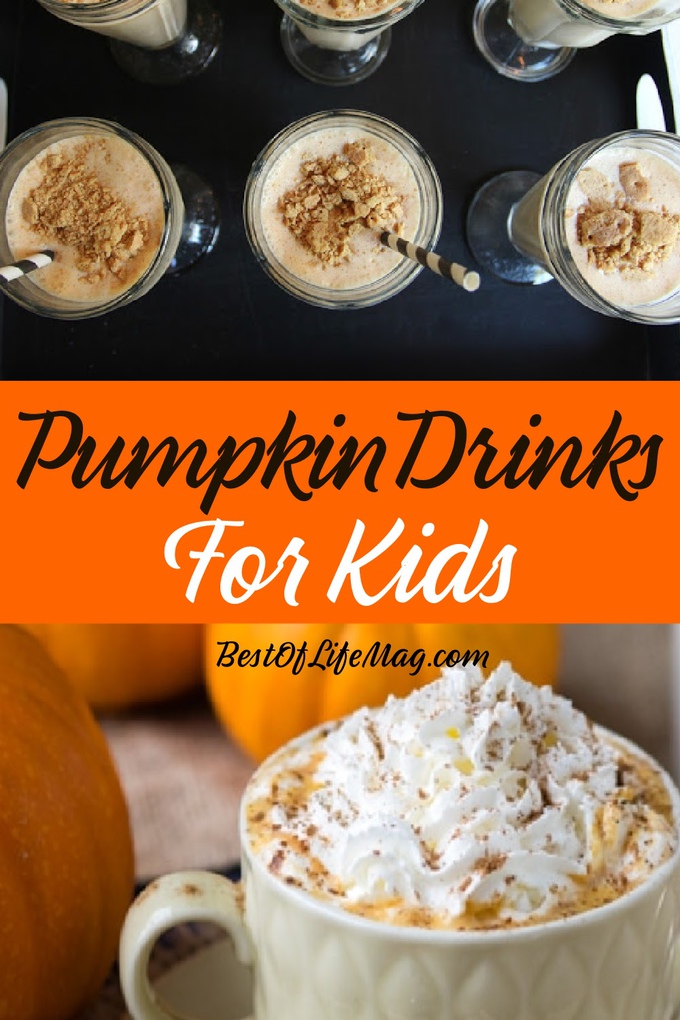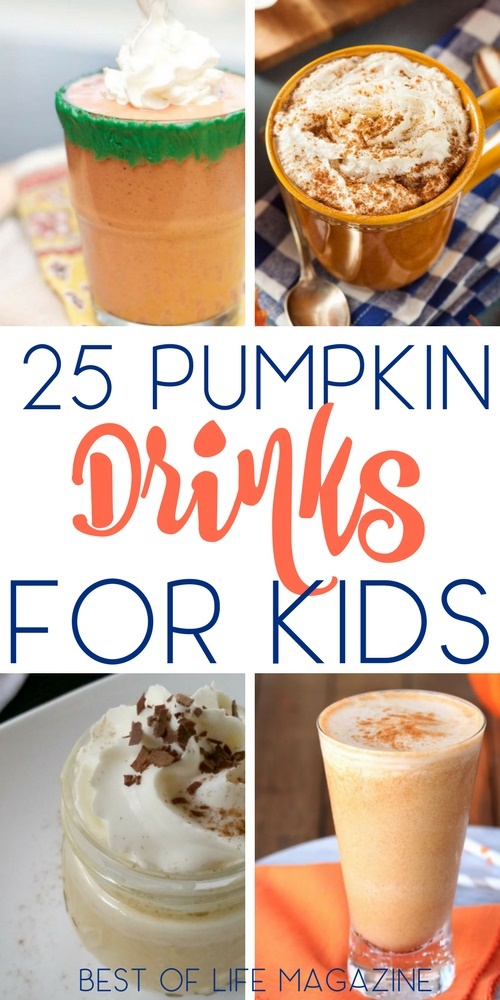 The days are getting chilly, even for us here in California. The cool days and fall leaves call for warm drinks to wrap your hands around when you come inside. We already shared our list of
21 pumpkin drinks for kids and adults
, but found some more that are sure to be a hit! Make these pumpkin drinks while you are getting your
"You've Been Booed"
printables ready for your neighborhood for the perfect Halloween activity!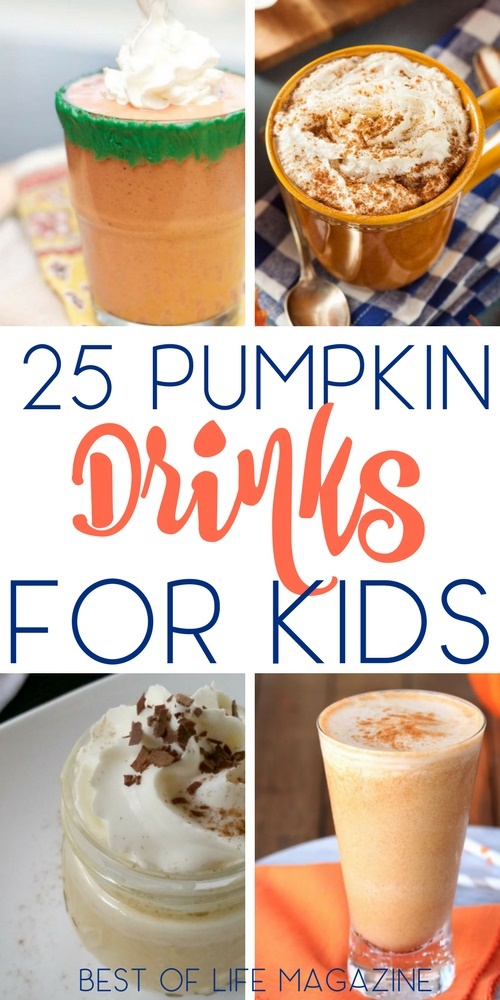 Pumpkin drinks for kids are perfect for fall and Halloween parties and kids love making them on their own!
1. Healthy Pumpkin Smoothie | Source: Spaceships and Laserbeams
2. Pumpkin Steamer | Source: Taste and Tell
3. Pumpkin Pie and PB Smoothie | Source: Savvy Mujer
4. Crockpot Pumpkin Spice Hot Chocolate | Source: Moms with Crock Pots
5. Pumpkin Cheesecake Milkshakes | Source: Less Than Perfect Life of Bliss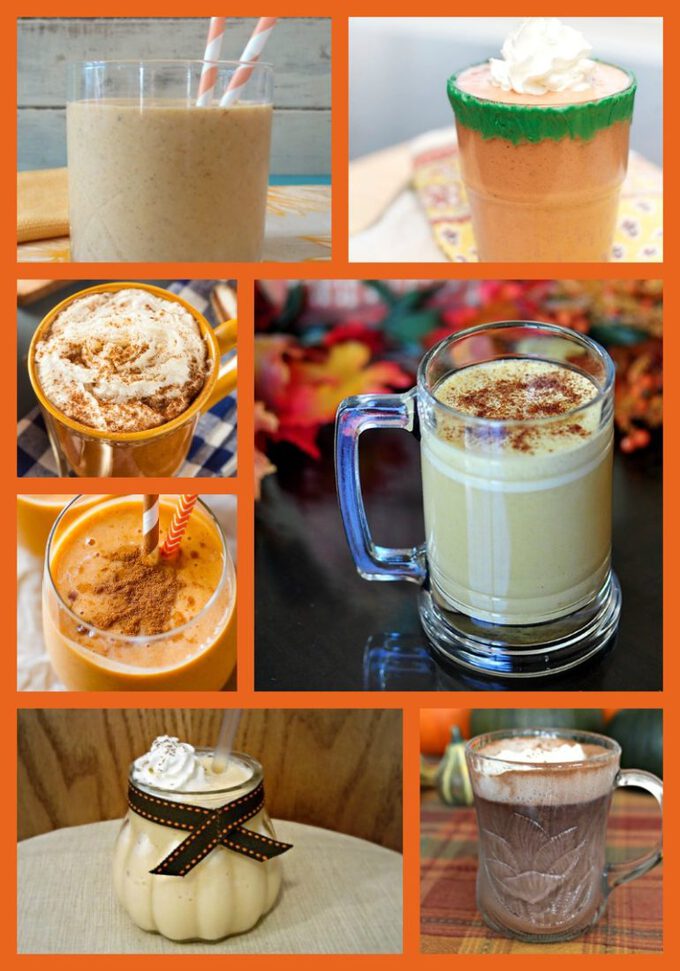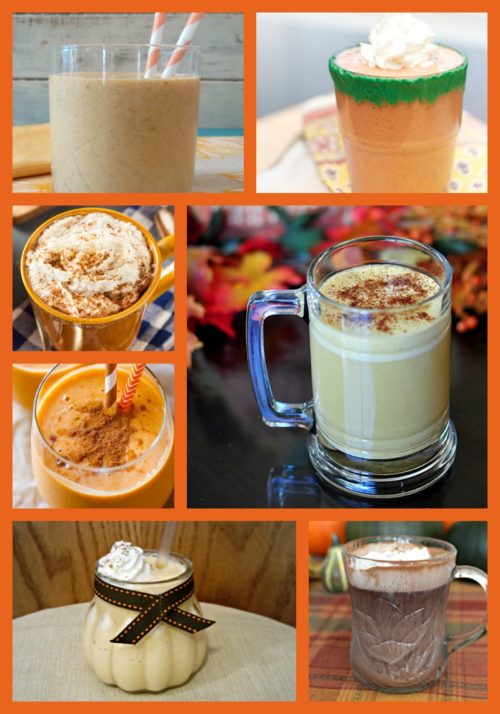 Making Fall Drinks for Kids
Making pumpkin drinks for kids is extremely easy. Many of these drinks can be made with things you already have in your kitchen. Though, some seasonal ingredients will be required like pumpkin spice. But these drinks aren't just for kids to enjoy. You can enjoy these drinks as well.
6. Pumpkin Milkshake | Source: Hungry Girl
7. Pumpkin Pie Cooler | Source: Three Different Directions
8. Hot Pumpkin Spice Drink | Source: The Worktop
9. Hot or Cold Pumpkin Spice Milk | Source: Sweep Tight
10. A Pumpkin Smoothie | Source: Dukes & Duchesses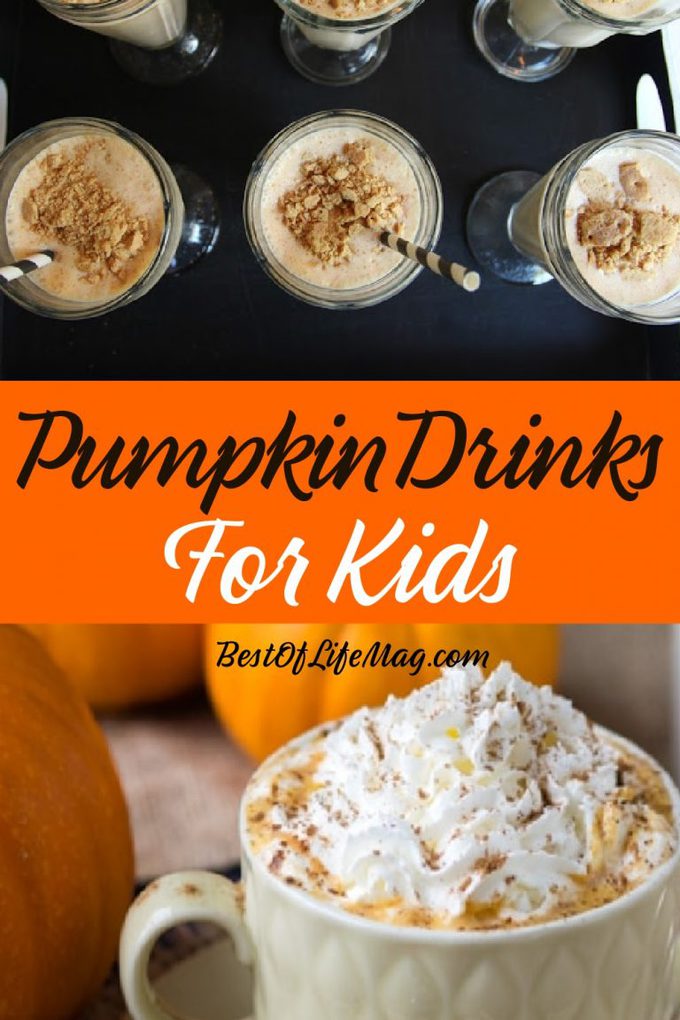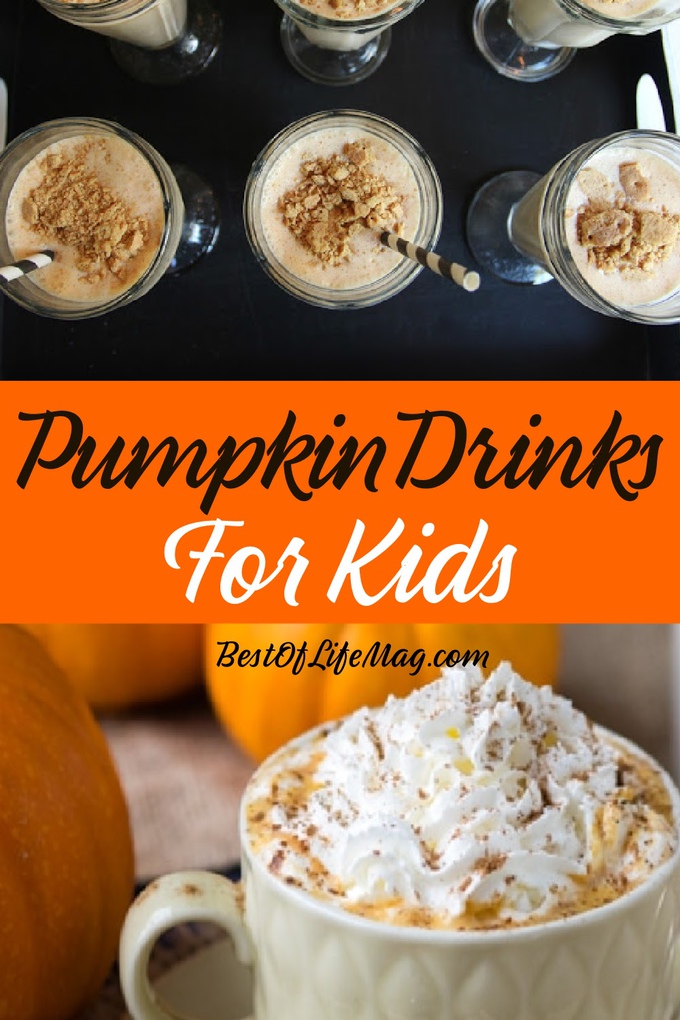 When to Enjoy Pumpkin Drinks for Kids
There are many different times during the fall season when these drinks can be your go-to for kids. You can make pumpkin drinks for kids while carving your pumpkins, on Halloween, during Thanksgiving, after Thanksgiving, the possibilities are endless. These drinks will also make great party drinks if you plan to host any type of party. The kids and adults will love them equally.
11. Hot Pumpkin Nog | Source: Mom Foodie
12. Spicy Pumpkin Steamer | Source: Hello Little Home
13. Almond Fresh Pumpkin Pie Smoothie | Source: Simply Stacie
14. Pumpkin Pie Protein Smoothie | Source: Sally's Baking Addiction
15. Pumpkin Spice Hot Chocolate | Source: Mamal Diane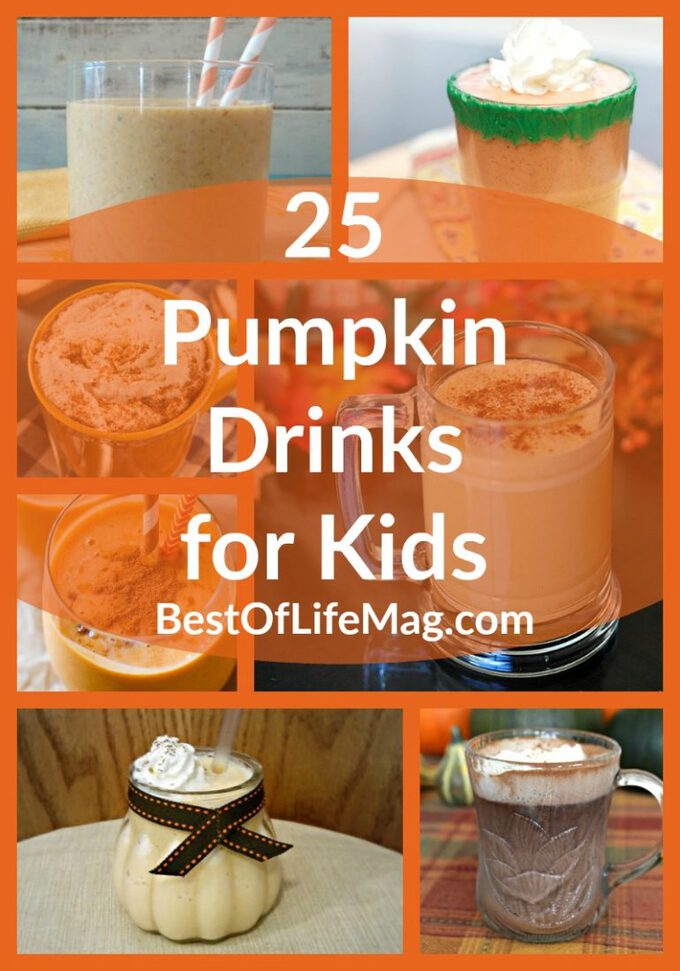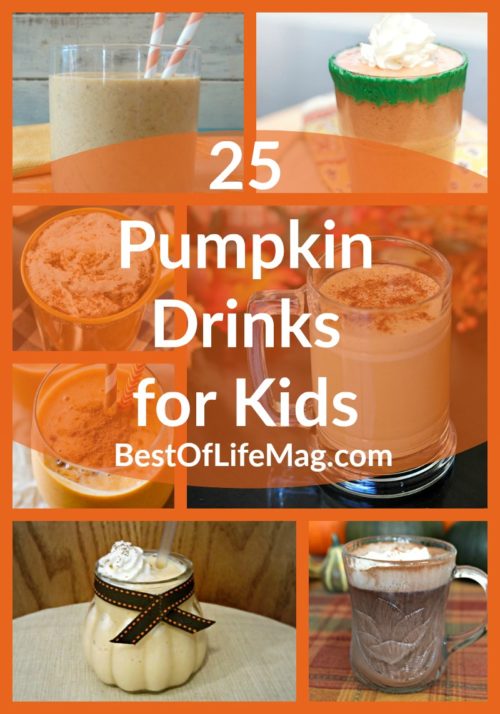 Pumpkin Spice Everything
Pumpkins have long been a part of the fall season. However, they have grown in popularity due to the pumpkin spice craze. In fact, you can't go anywhere during fall without hearing about pumpkin spice in something. Luckily, that makes finding the spice easier than ever.
Every grocery store now has pumpkin spice readily available in the fall and that is what you will need to make some of these drinks.
16. Pumpkin Spice Smoothie | Source: Momma DJane
17. Pumpkin Pie Smoothie | Source: Green Moms Collective
18. Pumpkin Pie Green Smoothie | Source: Architecture of a Mom
19. Pumpkin White Hot Chocolate | Source: Mostly Homemade Mom
20. Oatmeal Pumpkin Breakfast Smoothie | Source: Peanut Butter and Peppers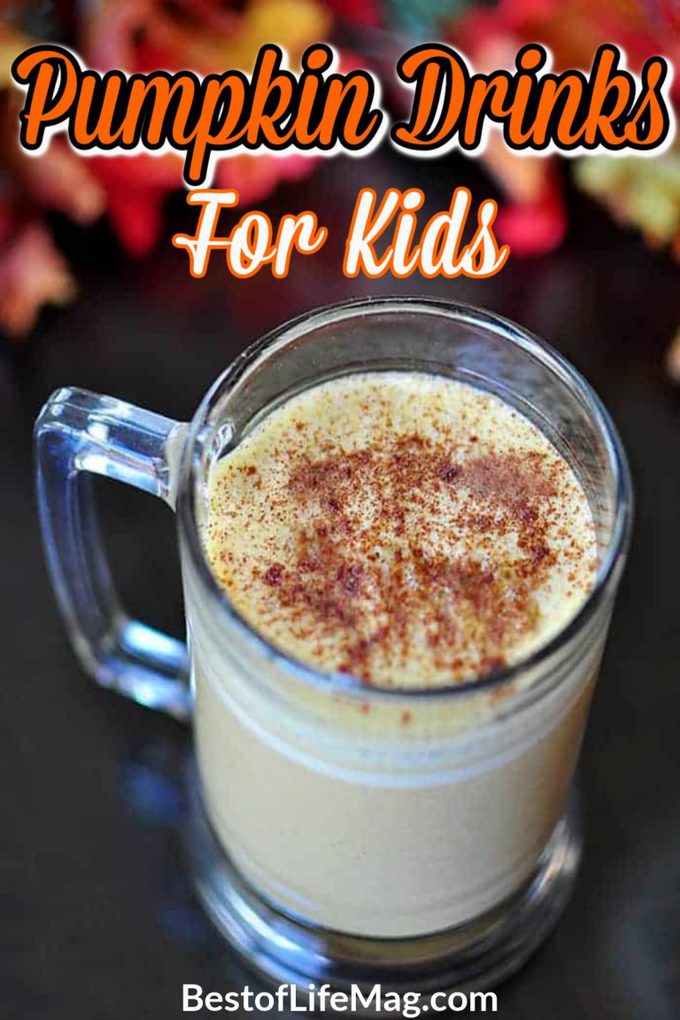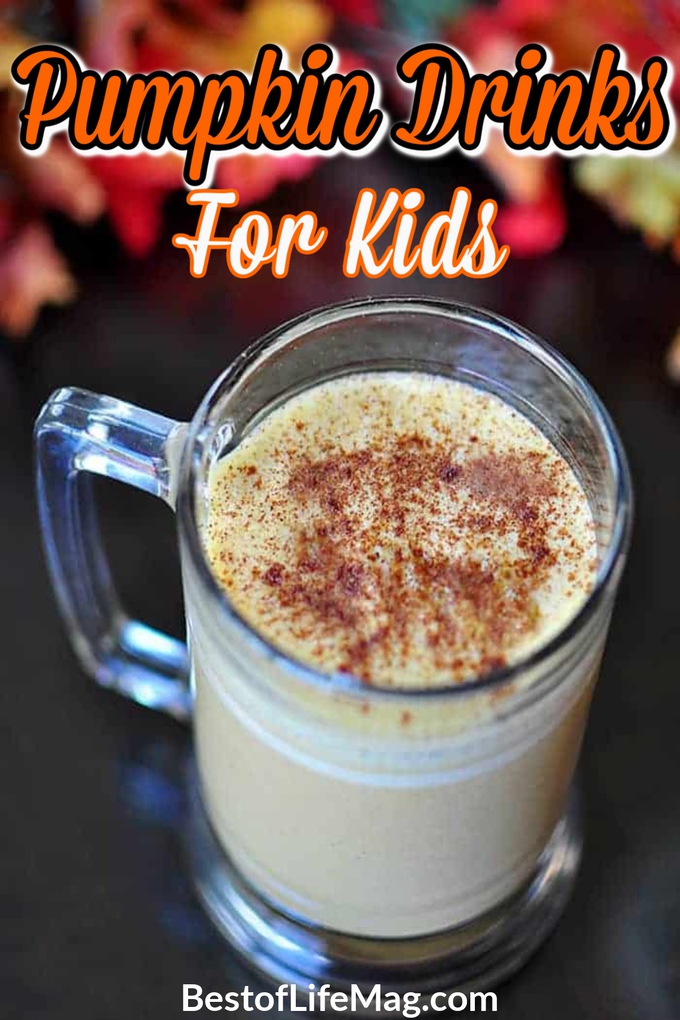 Getting Creative
Getting creative with how you serve these drinks is even more fun than making them. You could get spooky with the cups as we near Halloween. But then get a little more fall themed as we head towards Thanksgiving. It is truly fun to see what you can do with these drinks and kids will appreciate that aspect of them.
21. Gingersnap Pumpkin Milkshake | Source: Little Miss Celebration
22. Warm Pumpkin Spice Drink | Source: Five Heart Home
23. Velvety Pumpkin Spice "Latte" | Source: Gluten Free Easily
24. Pumpkin Chai Latte | Source: The Marvelous Misadventures of a Foodie
25. Pumpkin Spice Hot Apple Cider | Source: Tasty Kitchen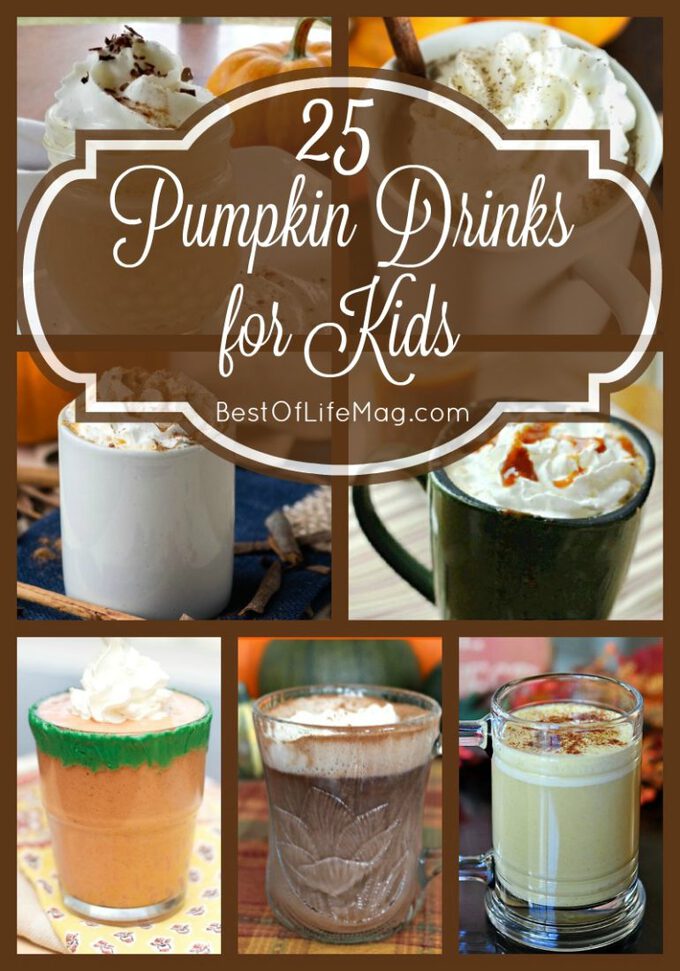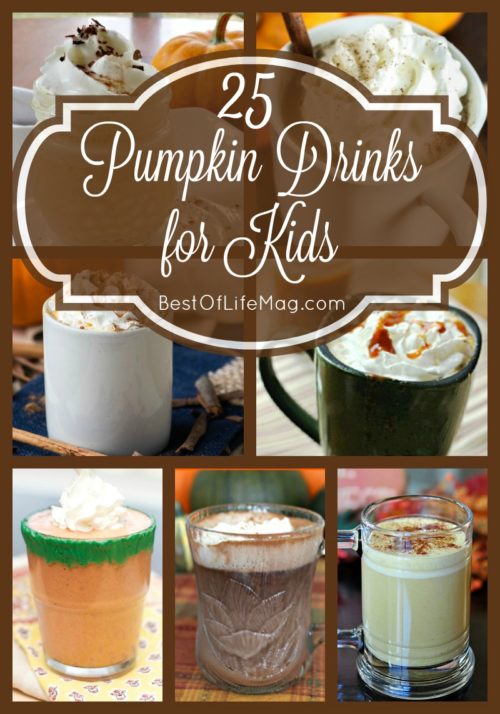 Don't forget to stock up on these essentials for drink making this fall season!
Don't or Save