Body Revolution vs Bodyshred Workout Comparison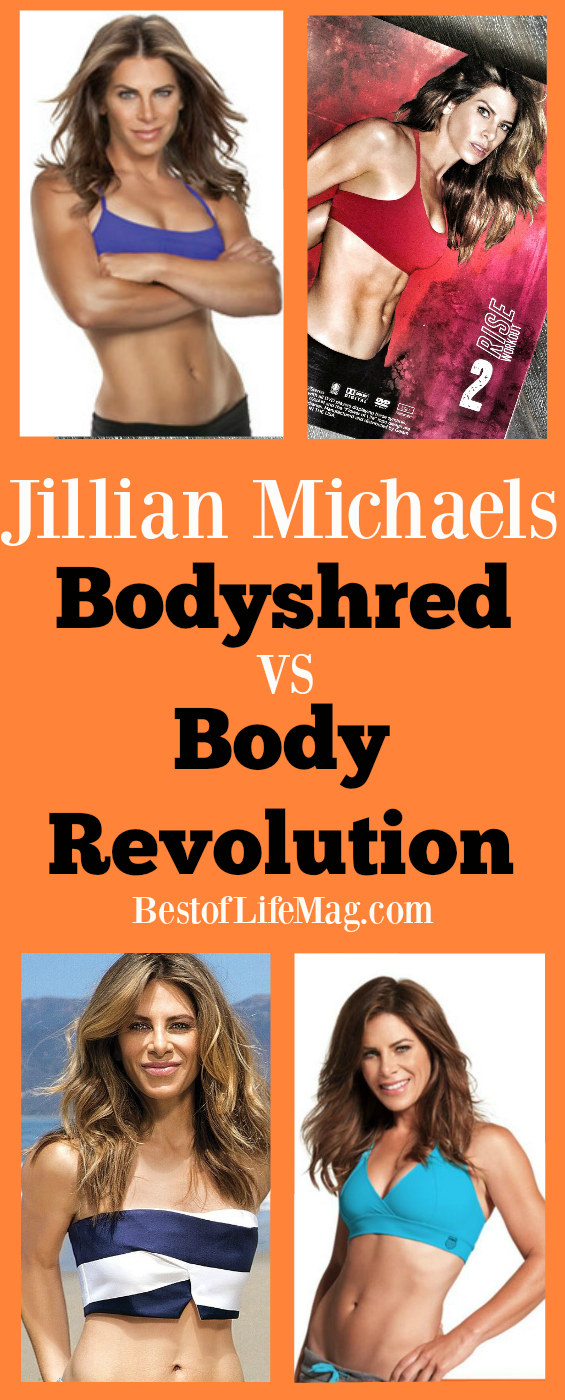 When it comes to our workouts everyone is different. What works for some may not work for others and everyone has their own workout needs that should be factored in. Finding the right workout for you could, in itself, be considered a workout. Though when you finally find something that works, it's an amazing feeling! When it comes to at-home workouts, I have tried just about everything there is and love Jillian Michael's workouts. I just finished the two-month BODYSHRED program and here is a comparison of Body Revolution vs BODYSHRED.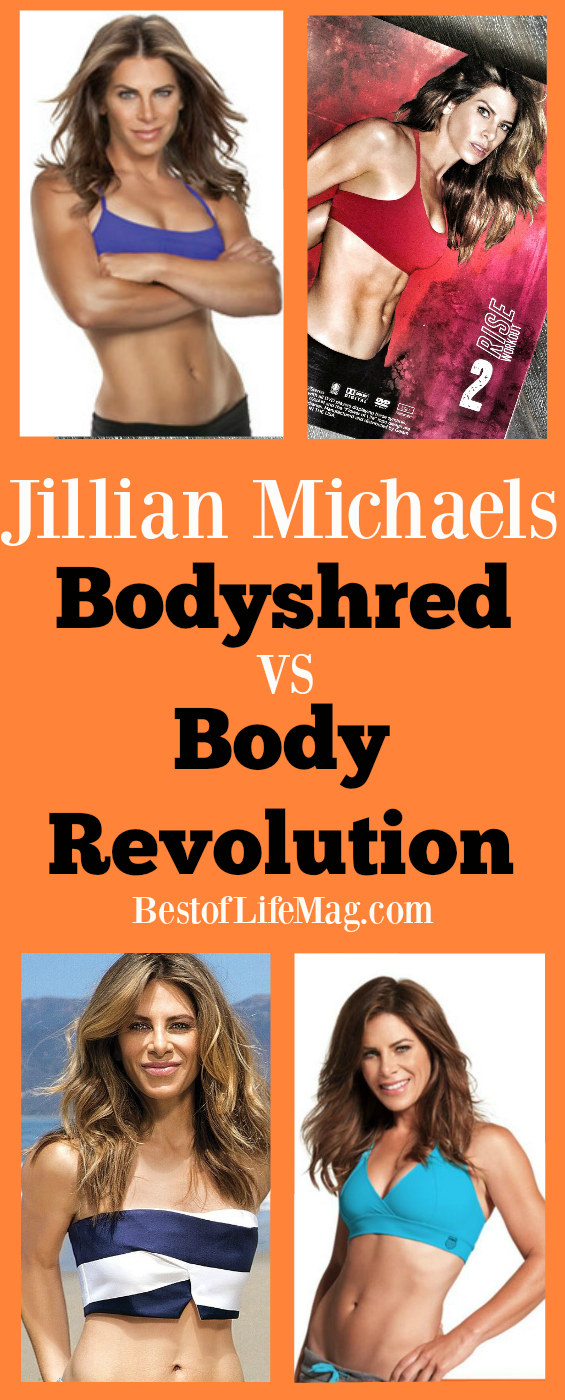 Take a look at Body Revolution vs BODYSHRED and then choose to move forward with your fitness and health.
Have you been wanting to look at Jillian Michael's Body Revolution vs Bodyshred so you know which workout program to choose? Our workout comparsion will help you decide and get started!
Workout Length: Body Revolution vs BODYSHRED
BODYSHRED is separated into 10 different workouts each with their own schedule lasting for about 8 weeks. There are 8 BODYSHRED workouts and 2 cardio workouts in the BODYSHRED program.
Body Revolution on the other hand, is divided into three phases that will take 3 months to complete. There are 15 workouts in this program.
For the most part, workouts for both routines last 30 minutes long with cardio coming in around 25 minutes for the Body Revolution.
Workout Structure: Body Revolution vs BODYSHRED
Both routines come with a calendar that have distinct schedules that help you reach your goals with Body Revolution being a 90-day program and BODYSHRED being a 60-day program. Every day of the week will have different nutrition and a different workout to complete with one day of rest. The idea is that you find time during each day to get the designated workout complete and follow the nutrition plan as closely as possible. The structure doesn't differ too much between the two routines though BODYSHRED uses the 3-2-1 interval system Jillian fans have come to love.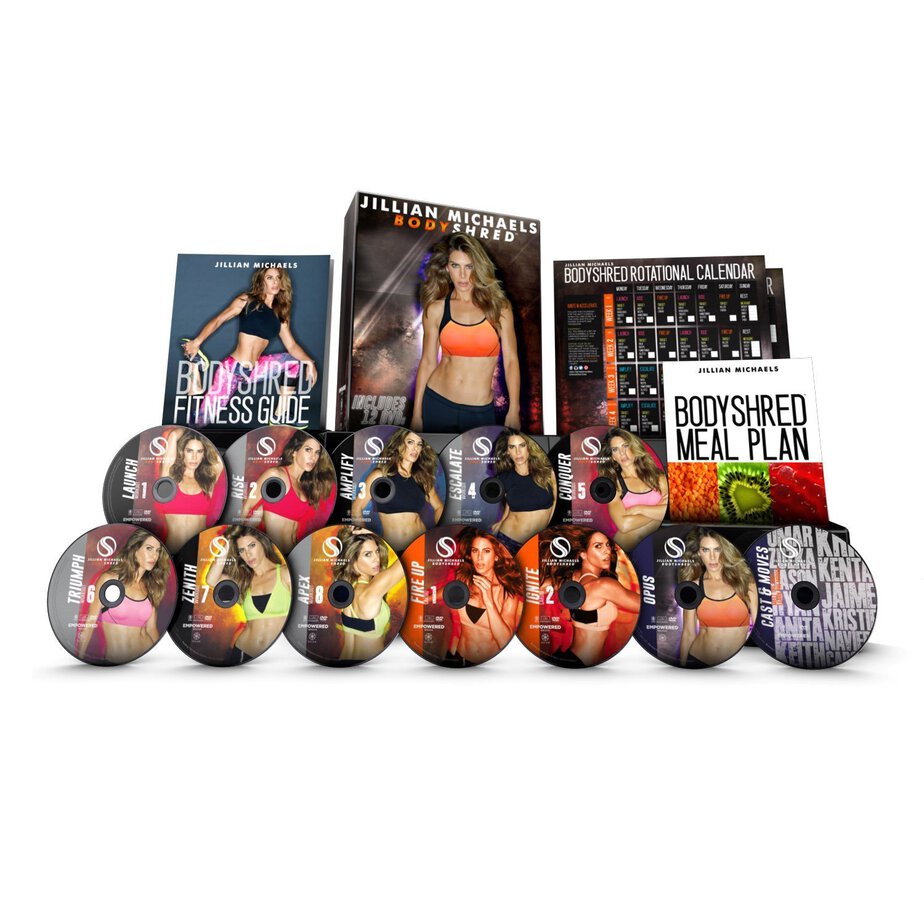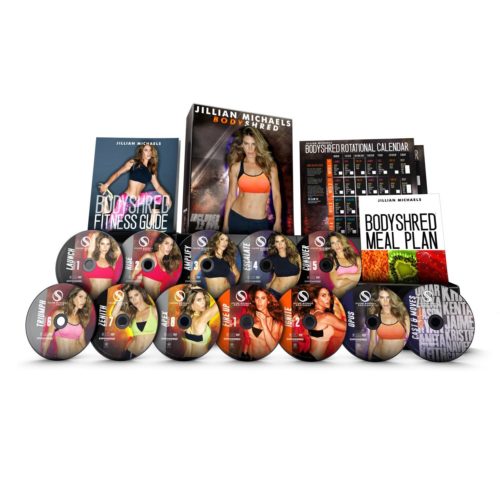 Difficulty Level: Body Revolution vs BODYSHRED
BODYSHRED is aimed for those looking for an intense workout with fast results. Though, it's safe to say that you should keep expectations realistic. BODYSHRED does just what the title says it will shred your body and you will feel every minute of it. Body Revolution is also a strong workout, but the time frame allows for slightly easier workouts that to me feel gentler on the body.
When you take BODYSHRED and compare it to Body Revolution you find that the two biggest differences are in time and difficulty which makes sense when you stop to think about it. In order to cut down on your workout time, you will need to work harder. To lighten your workouts means results will take longer to arrive. The nutrition is something to keep in mind as well and tweaking your workouts will alter the results but not destroy them.
No matter what you do, it's up to you to evaluate Body Revolution vs BODYSHRED and decide which one is right for you. Our BODYSHRED workout resources will help and we have Body Revolution printables and tips to help as well!