21 Day Fix 10 Minute Fix For Abs Tips & Overview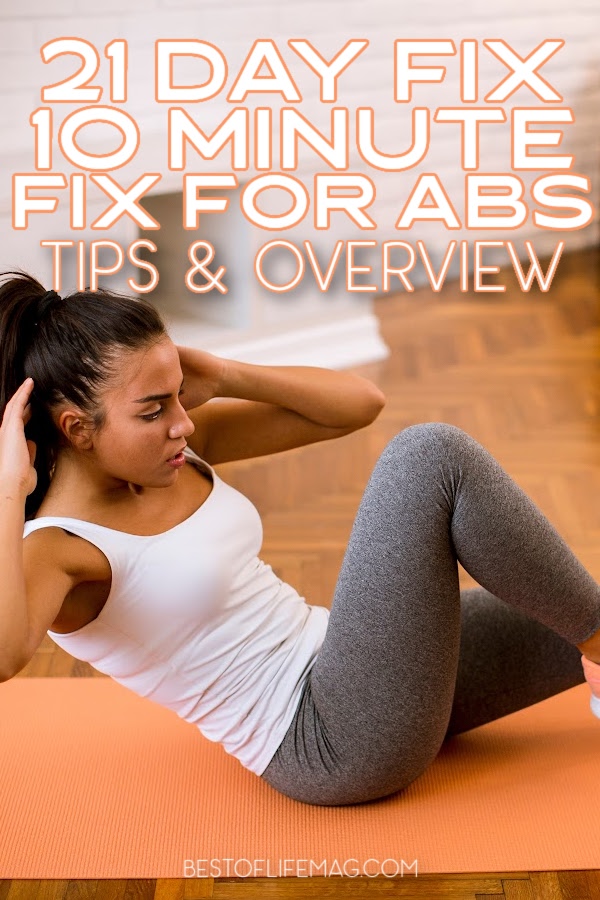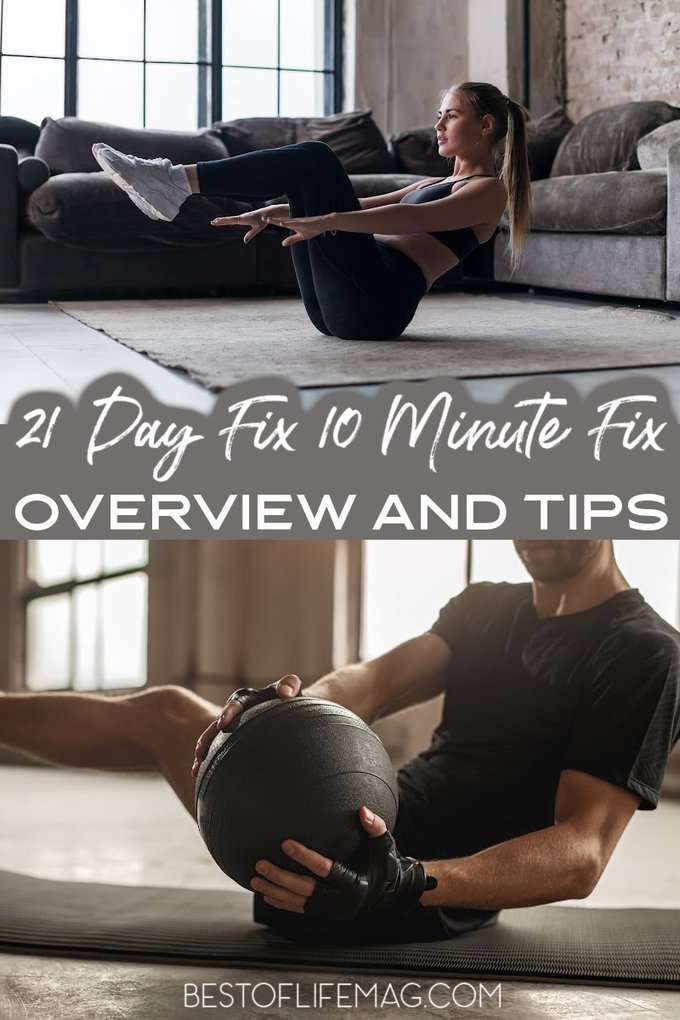 The 21 Day Fix program consists of daily workouts and a meal plan that helps you get amazing results in just 21 Day Fix. The 21 Day Fix 10 Minute Fix For Abs workout is an additional workout that you can choose to add to your daily 21 Day Fix workout routine. All you need is a yoga mat and some determination.
21 Day Fix 10 Minute Fix for Abs is a workout that you can choose to add to your daily routine. It's just 10 minutes, and it's all abs!
This workout is not required by the 21 Day Fix program. However, if it's in there…it's for a reason. I'd recommend you find time to work on this one for at least a few days each week. You don't have to do it at the same time as your other 21 Day Fix workout; keep that in mind!
21 Day Fix 10 Minute Fix For Abs
Moves Used in 21 Day Fix 10 Minute Fix for Abs
All in sets of 20. 2 rounds of this cycle. The bonus round is listed at the bottom!
Crunches
Table Top Crunches
Crunches with Right Leg
Crunches with Left Leg
Cross Crunches
Tap Crunches
Twist Crunches Right
Twist Crunches Left
Oblique Crunches Right
Oblique Crunches Left
Bicycles
Bonus Round:
20 Ankle Crosses
20 Flutter Kicks
Stretch it out

Calories Burned
There's not an accurate way to calculate how many calories you are going to burn while doing this workout unless you have a heart rate monitor on your fitness tracker. Things like Apple Watch, FitBit HR, etc. Because it's only 10 minutes, you will need to work hard the whole time in order to see significant results in the calories department!
Getting the DVD
This workout does come as part of the 21 Day Fix kit when you purchase it. You can watch it on DVD and take it with you when you travel. Or you can view it with the Beachbody On Demand program. This is such a great development in the 21 Day Fix system because it allows you to access all of your workouts no matter where you happen to be. NO excuses necessary!
Home Workout Equipment
There's no necessary equipment for this workout. You can benefit from a yoga mat if you have hard floors in your home, but aside from that, you don't need anything! You don't even need shoes for this!
Other 21 Day Fix Workout Reviews & Guides
Total Body Cardio Fix | 21 Day Fix is not just about one workout. You can find workouts for different lifestyles or even parts of the body.
Dirty 30 Workout Review | Dirty 30 is all about getting into shape in your 30s. There are some age ranges that seem more difficult to lose weight. It's all in the approach to fitness.
Upper Fix Workout Review | Focus on the upper body with this Upper Fix workout. The upper body includes arms, chest, back, and even abs.
Pilates Fix Workout Review | Pilates is a different way of working out but not exactly more or less difficult than other workouts.
Lower Fix Workout Review | We took care of the upper body; time to move to the lower body. The Lower body includes the legs and glutes.