This site contains affiliate links. Please read our Policies for information.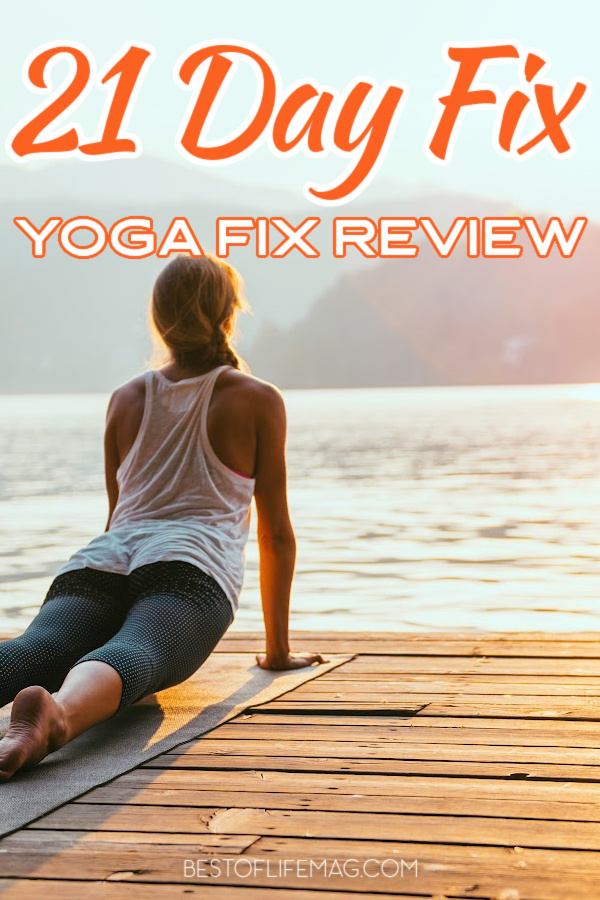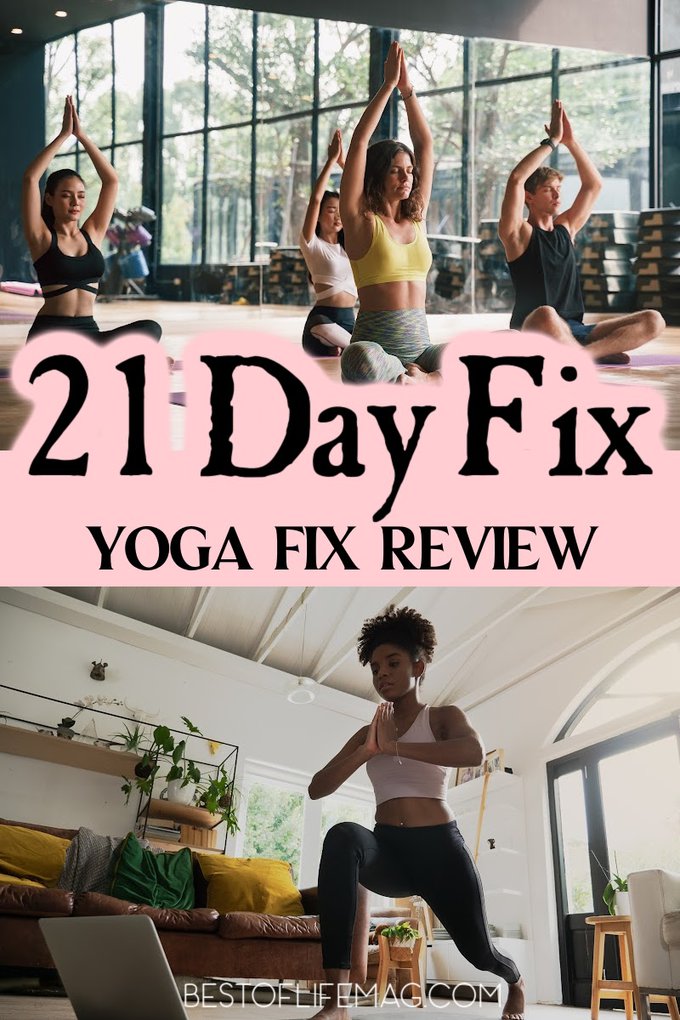 Don't be fooled by the name; this is NOT going to be a break from the typically rigorous and
intense workouts
of the
21 Day Fix
program. Autumn has taken some classic yoga ideals and kicked them into high gear for the 21 Day Fix Yoga Fix workout!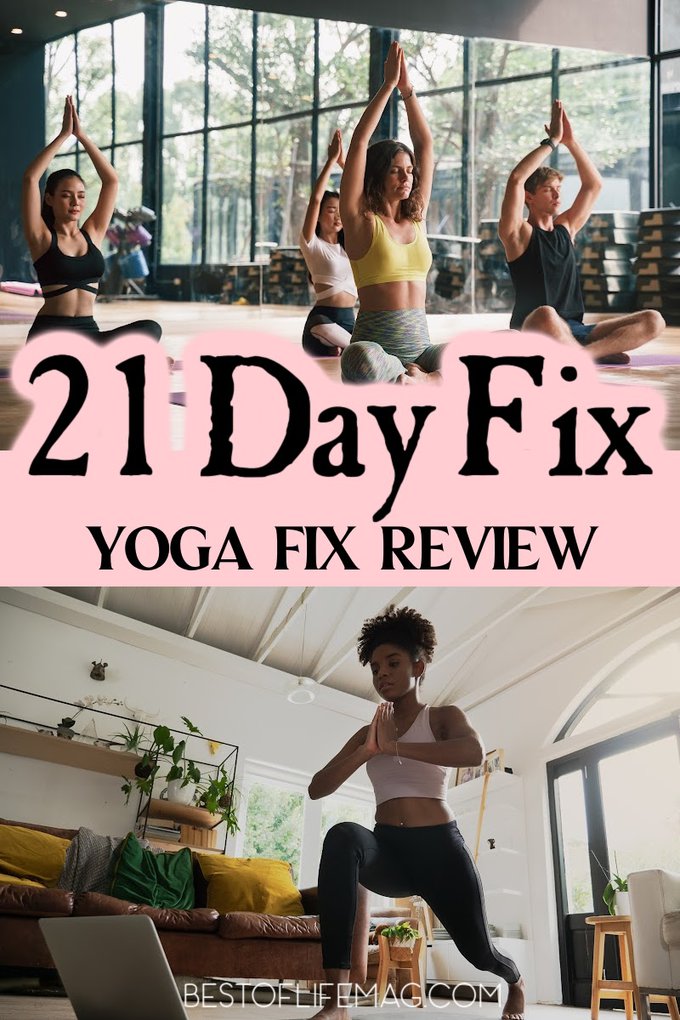 As we power on through to the next stage of the 21 Day Fix workout program, we find Yoga Fix is the next up! The 21 Day Fix Yoga Fix workout might sound like a break, but don't be deceived. You'll be surprised by how hard Yoga Fix pushes your body!

Before we begin, don't forget to check and make sure you have all the required and recommended equipment on hand. Today that will include the usual water and a towel along with a good yoga mat to protect your body from the hard floors and to keep you lined up!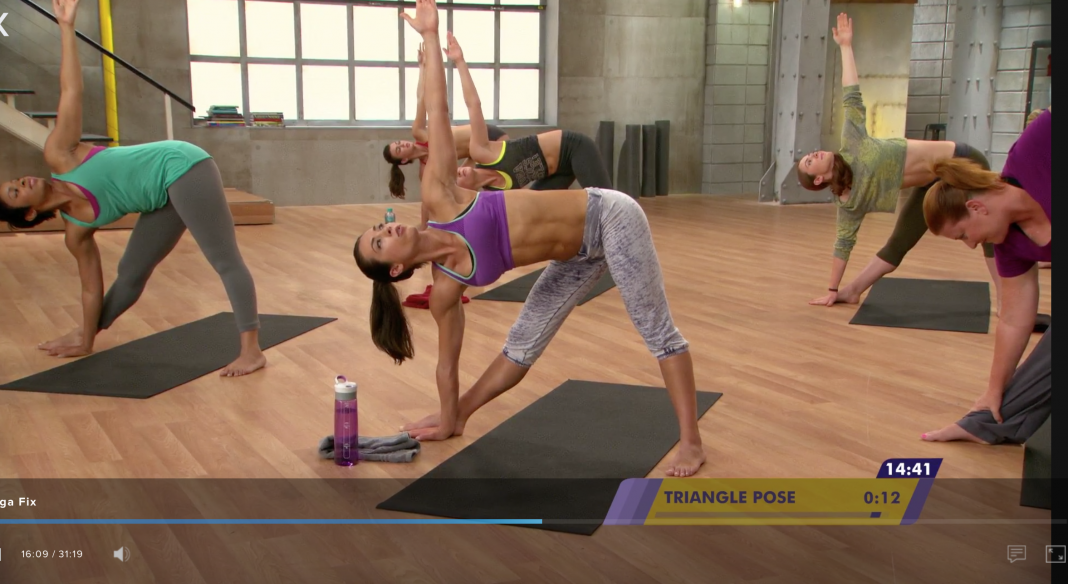 21 Day Fix Yoga Fix Review
The Yoga Fix workout is technically considered "active recovery". Because your body has been working so hard all week long, Yoga Fix is still a lot of work. It feels good but also still pushes your body to do more and keep working!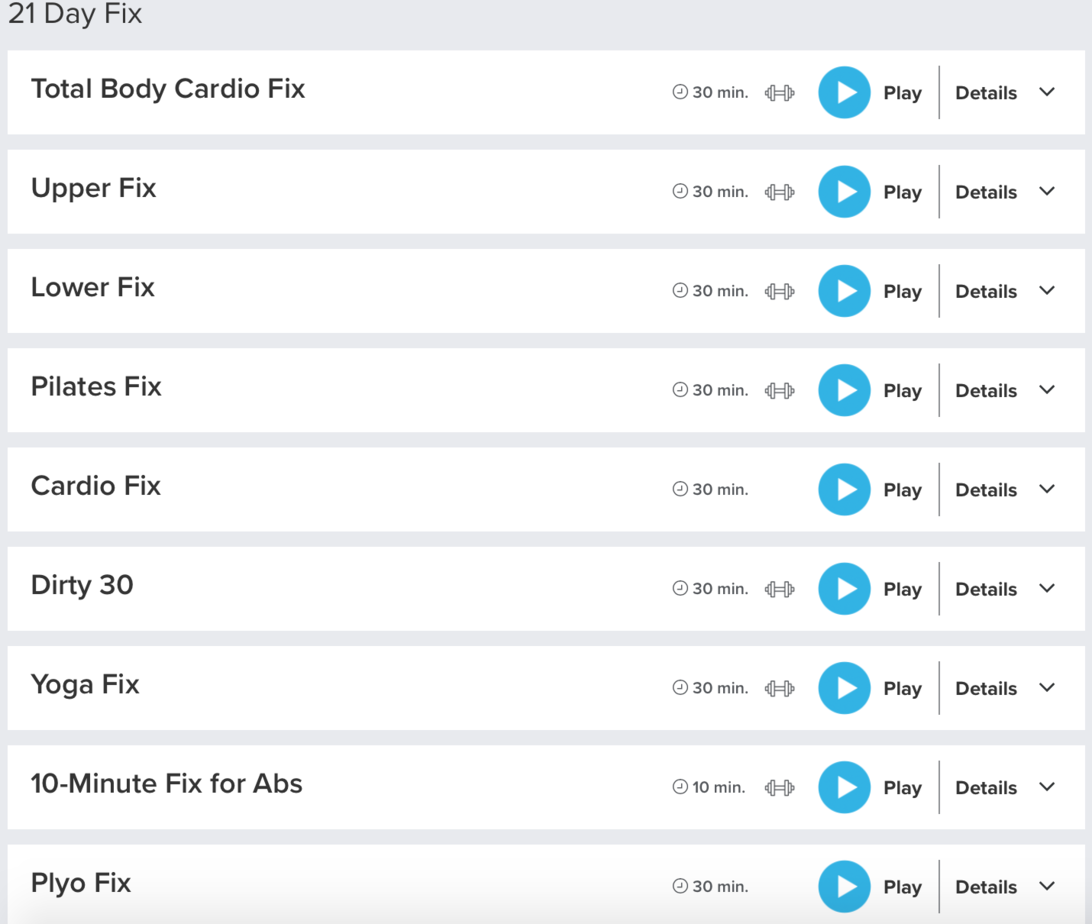 The 21 Day Fix Yoga Fix Workout Consists of the Following Layout:
Breathing
Sun Salutations
Chair Pose
Sun Salutation
Crescent Pose
Vinyasa
Crescent Pose
Vinyasa
Chair Pose
Sun Salutation
Warrior 1
Angle Pose
Warrior 2
Warrior 1
Vinyasa
Warrior 1
Warrior 2
Angle Pose
Warrior 2
Warrior 1
Vinyasa
Chair Pose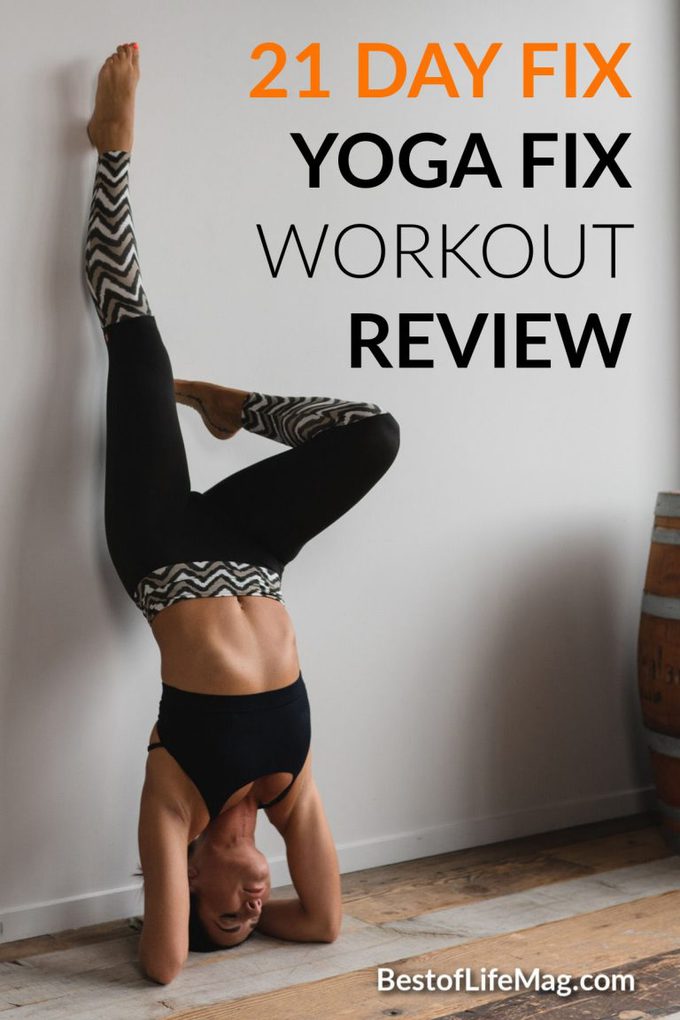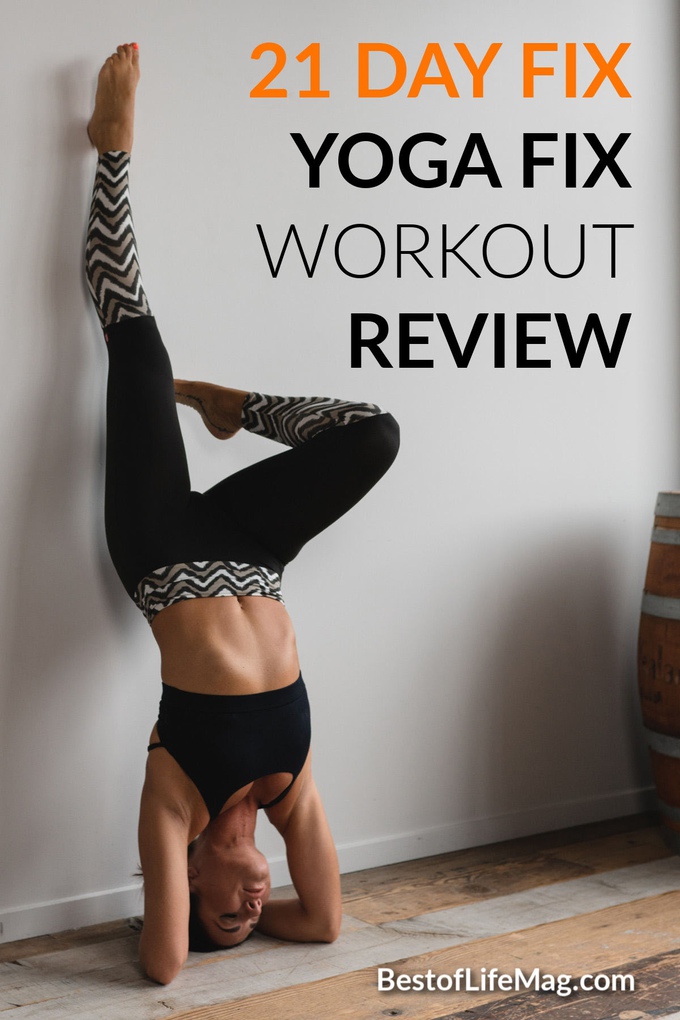 Balance Series
Balance Pose
Other Side
Tree Pose
Other Side
Fingers to Toes
Stand on Palms
Lift Chest
Triangle Pose
Other Side
Sun Salutation
Modified Cobra
Superman
Bow Pose
Child's Pose
Shoulder Stretch
Child's Pose
Shoulder Stretch
Cat and Cow
Bird Dog
Other Side
Bird Dog
Other Side
Child's Pose
Runner Stretch
Glute Stretch
Twist
Runner Stretch
Glute Stretch
Twist
Butterfly
Straddle Stretch
Other Side
Straddle Side
Other Side
Supine Twist
Corpse Pose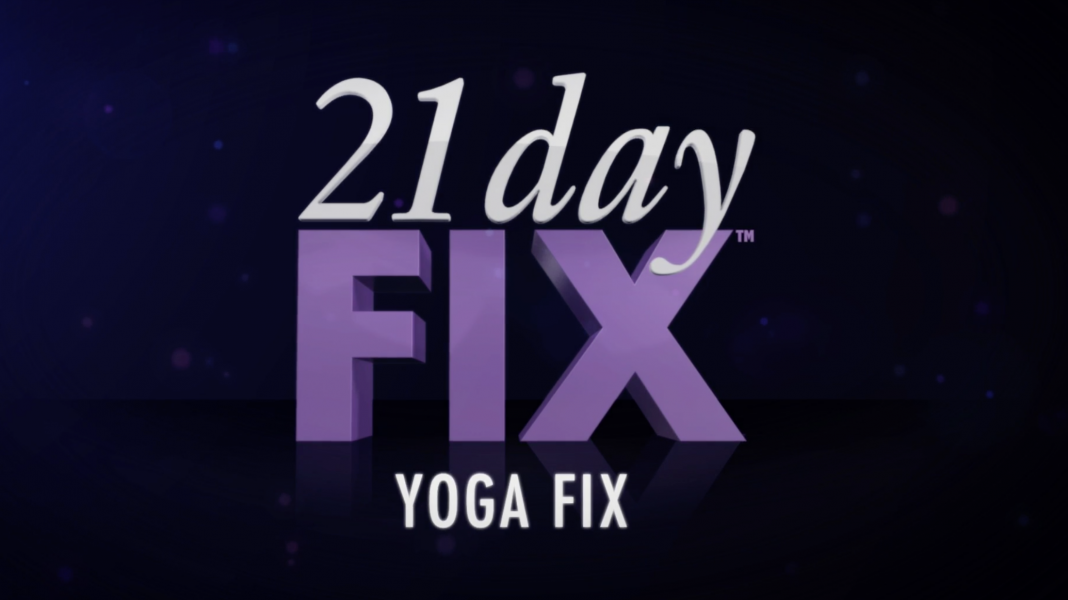 21 Day Fix Yoga Fix Calories Burned
Doing the Yoga Fix workout burns about 105 calories. This is impacted by your efforts, modifications, body weight, height, temperature, and all sorts of other factors. If you do not have a way to monitor your heart rate while exercising, I highly recommend an Apple Watch.
I love my Apple Watch when it comes to working out. It gives me an exact overview of my heart rate, my calories burned, and of course, my time spent being active.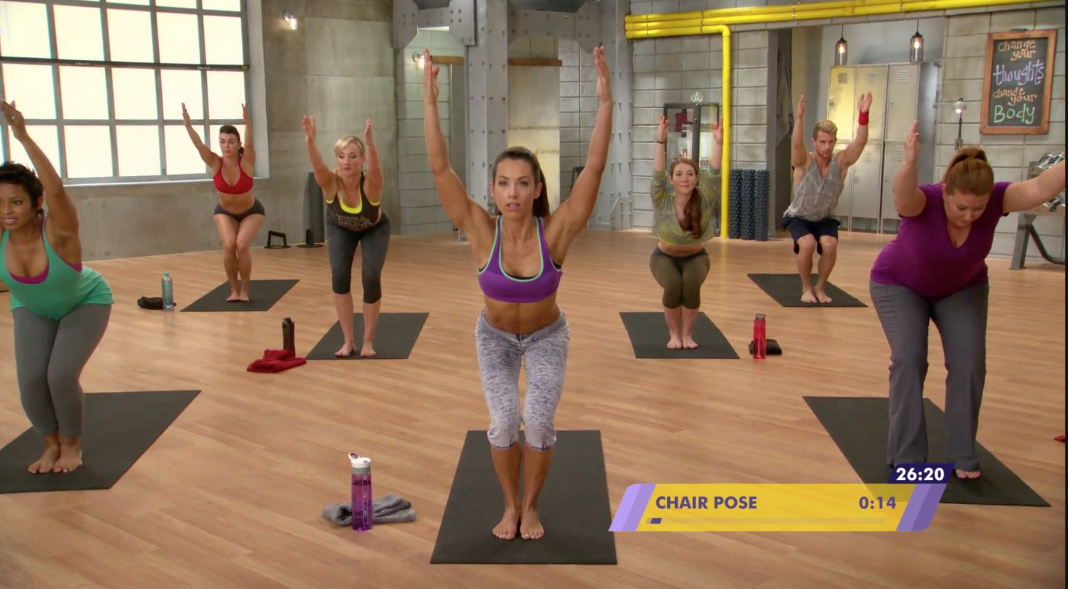 Yoga Fix Workout Videos
You can access the 21 Day Fix Yoga Fix workout via Beachbody On Demand, or you can obviously work from the DVDs that are included in the 21 Day Fix program package. The On-Demand system is SO convenient. I don't usually travel without my laptop or my smartphone, so I always have access to this system.
There are no missed workouts and no skipped days!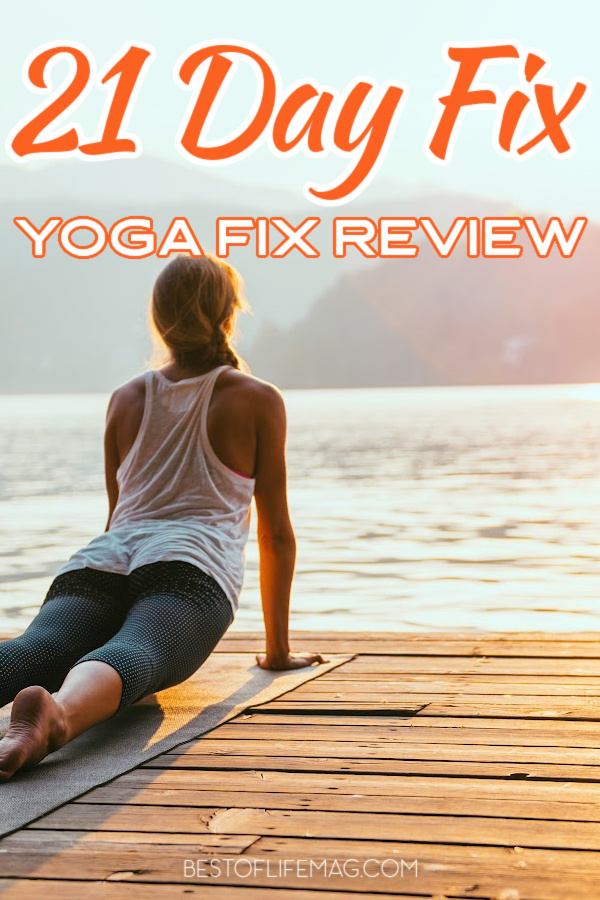 More 21 Day Fix Workout Reviews
21 Day Fix Total Body Cardio Fix | Cardio is very important, especially if your goal is to lose weight and tighten things up.
Upper Fix Workout Review | Focusing on different parts of the body during different days helps make it so you aren't entirely sore every single day.
Pilates Fix Workout Review | Pilates is another great way to exercise daily. You can use Pilates Fix to work on your core and get that core strength you will need moving forward on your fitness journey.
Lower Fix Workout Review | The lower body needs some love as well. People mostly refer to lower body workouts as "leg day."
21 Day Fix Cardio Fix Workout Review | Cardio Fix and Total Body Cardio Fix are two different things. You can use both so there is a variety of cardio exercises in your routine.