25 Things to Do in Wailea Maui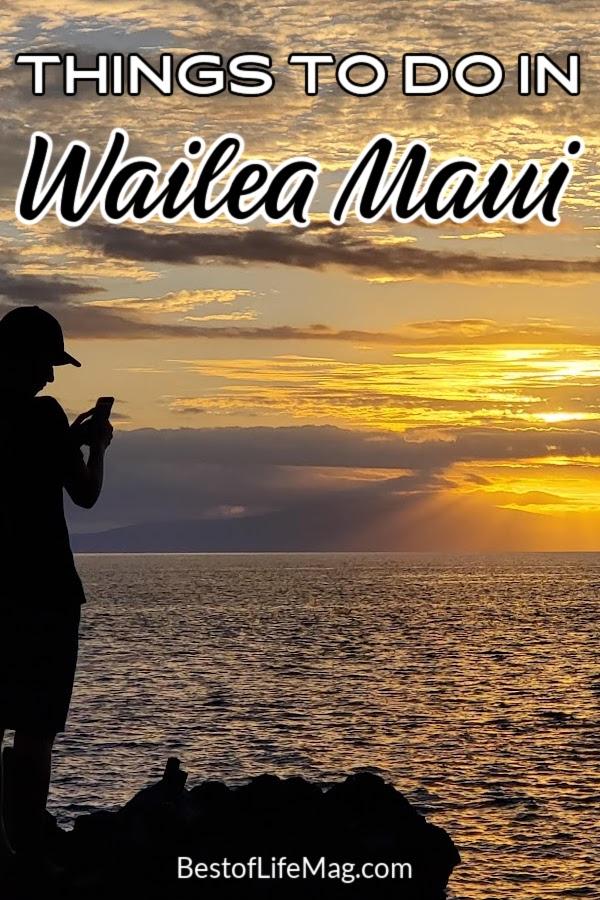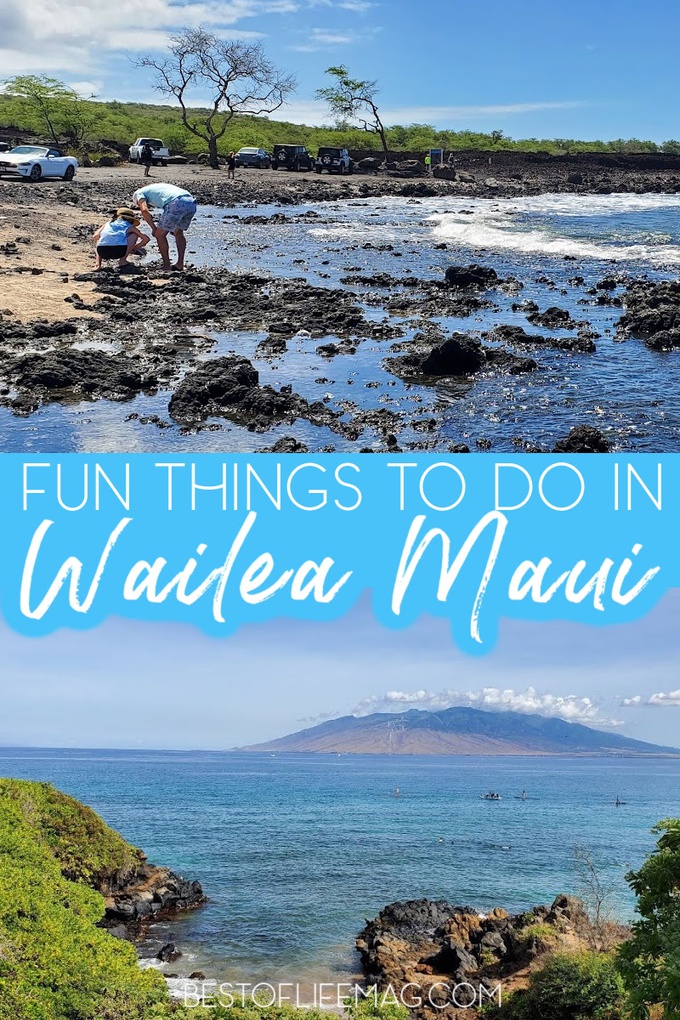 The trip to Wailea Maui requires me to not only find the best place to stay but some of the best things to do in Wailea Maui. Once I have all of my research, I know that my family and I will have a very good time. The list will grow and grow over time because I will always be looking for the best.
Planning a family trip to anywhere in the world requires a bit of work. Family travel needs, even more, work when it's your first visit to a new place. My family and I will be going to Wailea, Maui this year and it will be our first time.
Add these 25+ fun and exciting things to do in Wailea Maui to your travel plans! They make for a perfect Hawaii vacation any time of year.
Things to Do in Wailea Maui | Wailea Golf Club
Maui claims to have the best golf courses and resorts in Hawaii, and the Wailea Golf Club is among them. You can easily spend an entire day golfing in Maui. Just be sure to bring your clubs so that you are comfortable with your tools.
La Perouse Bay
Come early to La Perouse Bay and keep your eyes open for the dolphins swimming and playing nearby. You will surely see something you haven't before. But this place offers an easy way to experience the beauty of Hawaii right near where you're staying.
Mulligans
Mulligans is known throughout Maui for the best dinner and a show schedule around with different acts every night from magic to music.
Makena Beach
Makena Beach is the largest beach on the island of Maui and offers different experiences for everyone. A trip to Maui without visiting one of the best beaches in the area. You will truly enjoy the warm sand, blue waters, and bright sun shining down on your vacation.
Mandara Spa
Most spas offer a relaxing experience but at Mandara, Spa relaxation is paired with healing. You can't go on vacation without experiencing the ultimate relaxation.
Te Au Moana
A Hawaiian trip needs to have a Lu'au somewhere in the trip, and if you want the best Lu'au, you need to get to Te Au Moana.
Keawakapu Beach
Beaches are all over the place in Hawaii, so finding your favorite is a matter of how you feel during the day. Keawakapu Beach is the beach you want to go to for a romantic sunset when you are are looking for things to do in Wailea Maui.
Wailea Tennis Club
There are many different places to practice your tennis swing and Wailea Tennis Club is best one.
Makena Stables
Horseback riding in Hawaii is a whole different experience with morning tours, excellent instructors, and stunning views.
Shops at Wailea
A trip is not complete until you've found souvenirs and gifts for friends and family. The Shops at Wailea is where you will want to go for your shopping needs. And if you have a teen girl, then they will be very appreciative if you add this to your travel list of things to do in Wailea Maui.
Wailea Beach
Surely you can't go to Wailea without going to Wailea Beach. No matter what way you look, you will have a picture-perfect opportunity to share with your friends and family.
Coastal Nature Trail
Hawaii is a top travel spot because of nature, its history, and the overall experience. The Coastal Trail is a walk that will encompass everything Hawaii has to offer.
Makena Landing Park
When you think of a park you probably think of playgrounds and grassy fields. Makena Landing Park adds to that with a cove, shore diving, and stunning views.
Paddle On!
Activities on the water are just a given, but a private paddleboarding tour is just above and beyond awesome.
Maui Undersea Adventures
Most of the beauty in Hawaii is under the surface; you just need to get to the best snorkeling experiences to see them.
Spa Grande
Getting a relaxing spa treatment just screams Hawaii and Spa Grande just screams the best spa experience for relaxation.
Clear Kayaks Maui
Going kayaking is beautiful but going kayaking and being able to see things below you is even better.
Hawaiian Sailing Canoe Adventures
Experiencing the culture of Hawaii is easier when you have tour guides that have lived here for generations.
Palau'ea Beach
You may find that you're always surrounded by people depending on when you travel. Finding a beach that is off the beaten path is always nice, and Palau'ea Beach is where you want to go.
Maui Bombers
It's important to stay active, even while on vacation. Maui Bombers offers one of the most beautiful and fun ways to do just that with their bike tours.
Maui Pacific Tours
Getting out of your comfort zone is a great way to experience a new culture. Maui Pacific Tours offers windsurfing, kite surfing and so much more to get you out on the water.
Road To Hana
There is one very famous road in Maui that offers waterfalls, tropical foliage, and sea cliffs that are sure to make for a great day.
Helicopter Tours
Seeing everything from different angles helps one soak in the beauty so why not see things from a bird's eye view?
Whale Watching
There is a perfect time to go whale watching in Maui, and that is from mid-December to mid-May when 4,000 to 5,000 humpback whales come to play.
Zip Lining
Getting unique views from a helicopter, from under the ocean, and beachside views is perfect, but sometimes you need a little more excitement. Go zip-lining through the tropical Maui canopies.
More Travel Ideas
Beach Bag Essentials: What to Pack for the Beach | Going to Hawaii means a lot of beaches. You will want to make sure you pack your beach essentials for the trip.
OtterBox Yampa Dry Bags Size Guide | You can also bring a dry bag with you to keep your stuff dry while out on the ocean.
Temecula Wine Tasting Tips | Temecula in California is a beautiful place to visit as well, especially during the sunset.
Best Places to Stay on Catalina Island for Luxury Travelers | Catalina Island is not Hawaii but it is a beautiful island that you can enjoy a bit more easily.
Experience Caribbean Luxury at Sandals Negril Jamaica | The Caribbean is another tropical place everyone should visit at least once in their lifetimes. Save