21 Low Carb Cloud Bread Recipes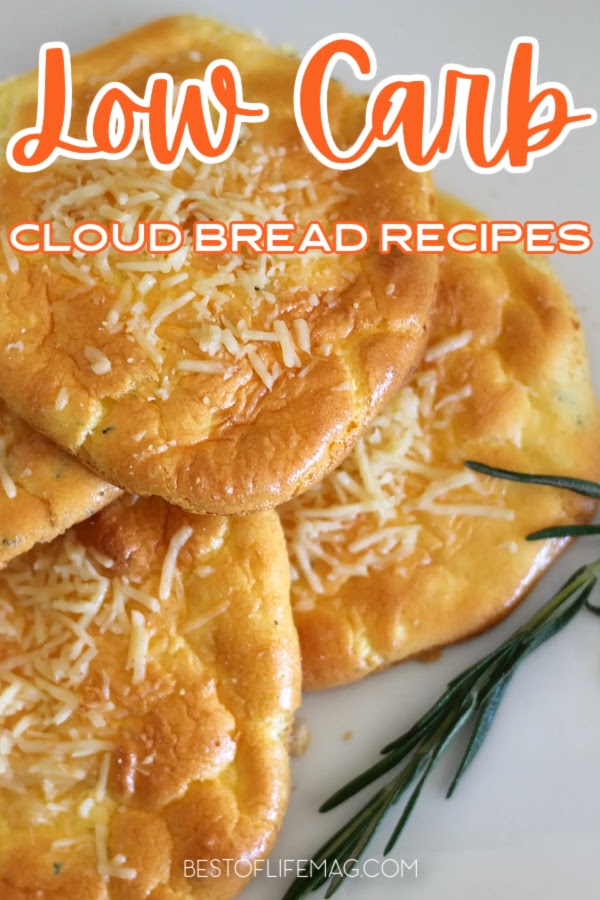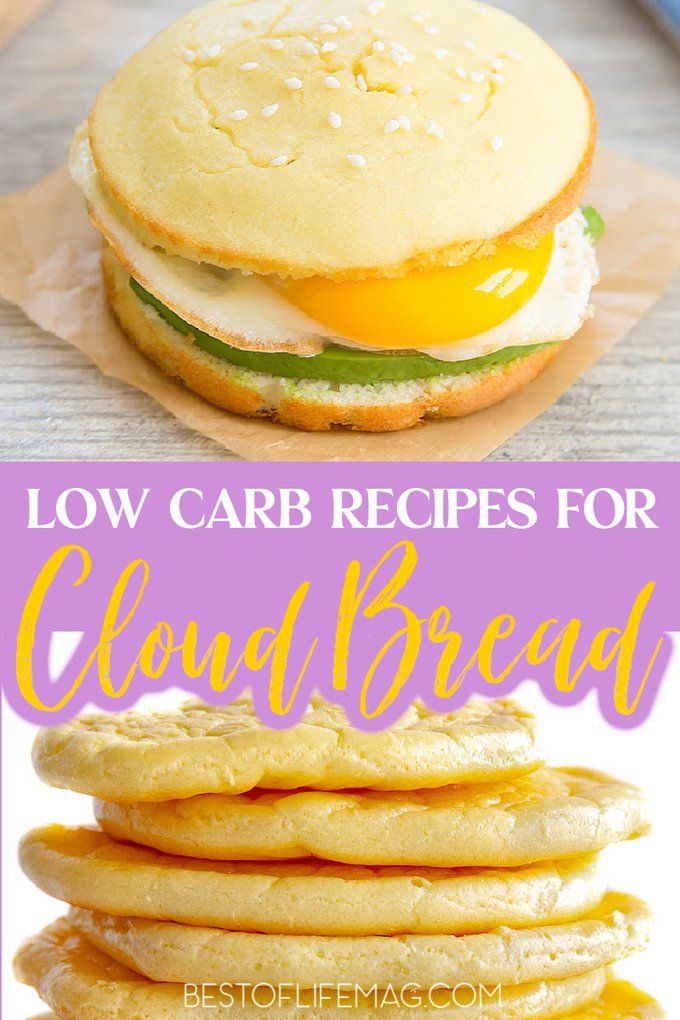 There are ways to use bread that will help you lose weight, but things can get a little complicated. That's why cloud bread recipes are becoming more and more popular. Low carb cloud bread recipes give you the opportunity to eat bread without the guilt that comes along with it.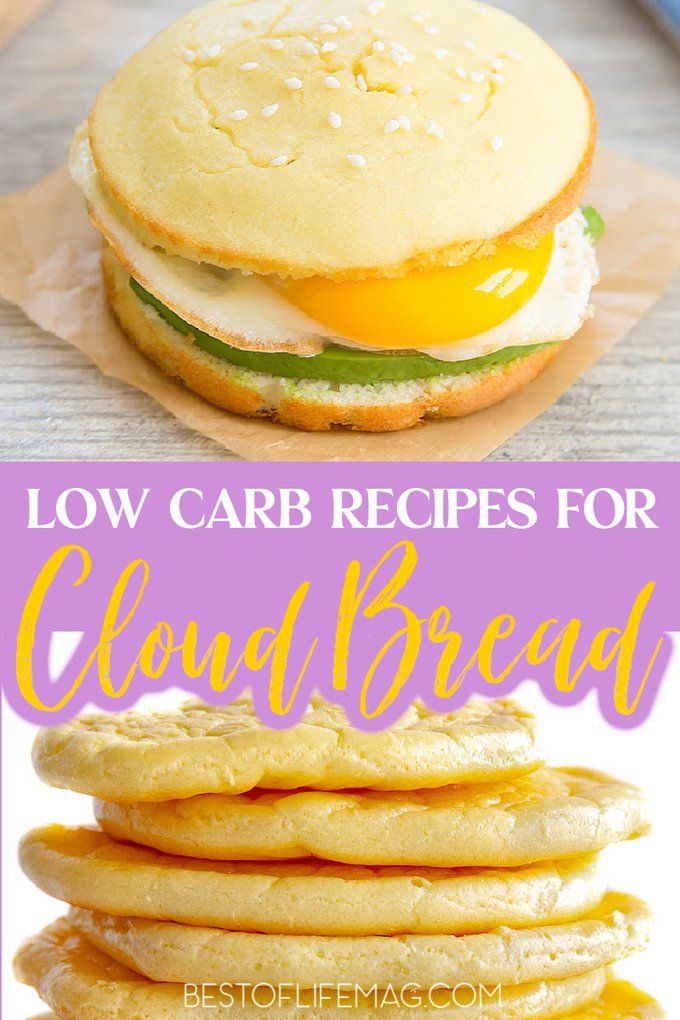 When it comes to trying to lose weight, it often seems we're basically told to exercise and avoid bread. The best low carb cloud bread recipes can help you enjoy bread again and keep you losing weight in a healthy way. Cloud bread is an easier way to enjoy bread without having to worry about the consequences at the scale.
We usually avoid bread when dieting and can often spend a lot of money trying to find viable alternatives that allow us to stay on our diets and keep the weight off for good. The best low carb cloud bread recipes use only a few simple ingredients to make a bread that is not only low carb but actually healthy for you.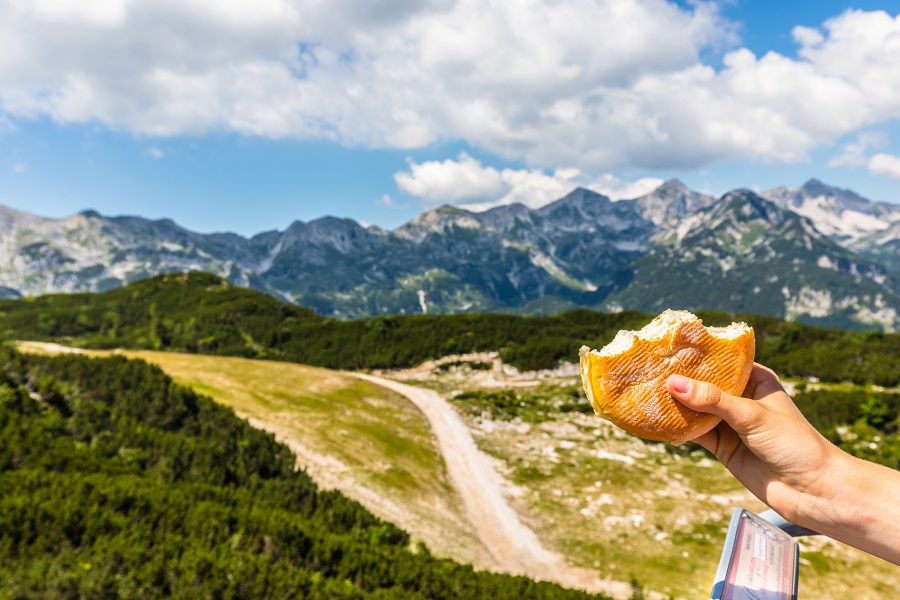 You can also do many different things with cloud bread, similar to regular bread, and still lose weight the entire time. For example, you can add different flavors to your cloud bread when you make it, like rosemary and garlic or pumpkin and cinnamon!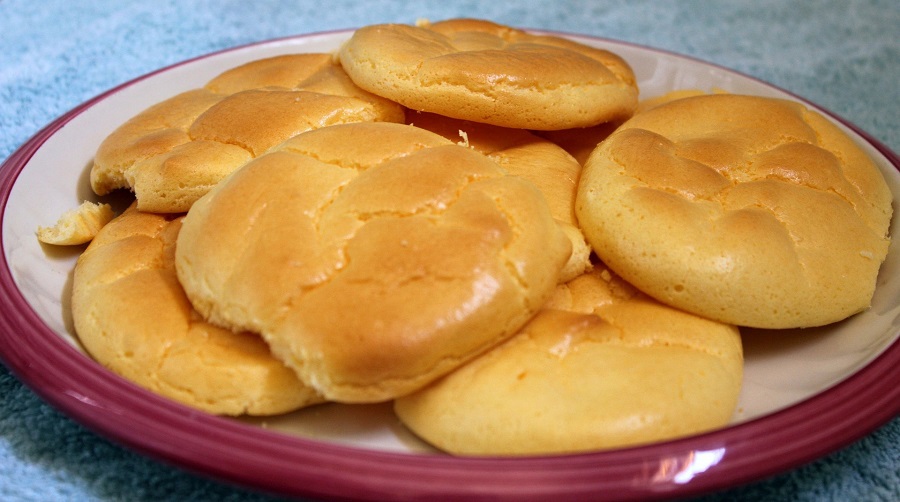 The best part about easy low carb cloud bread recipes is that they don't require you to use a bread-making machine. Anyone can make cloud bread! Incorporate this into your meal prep routine, and you'll always have a healthy meal on hand. Or simply warm it up in the microwave or toaster oven for an easy and healthy snack.
Rosemary Cloud Bread | The Big Apple Mama
Best Cloud Bread | A Spicy Perspective
Cloud Bread Burger Buns | So Many Recipes
Baking Powder Cloud Bread | iSave A to Z
Cloud Bread Cheese Danish | Low Carb Yum
Pumpkin Cloud Bread | Ze Health Blog
Garlic, Rosemary and Parmesan Cloud Bread | Low Carb Delish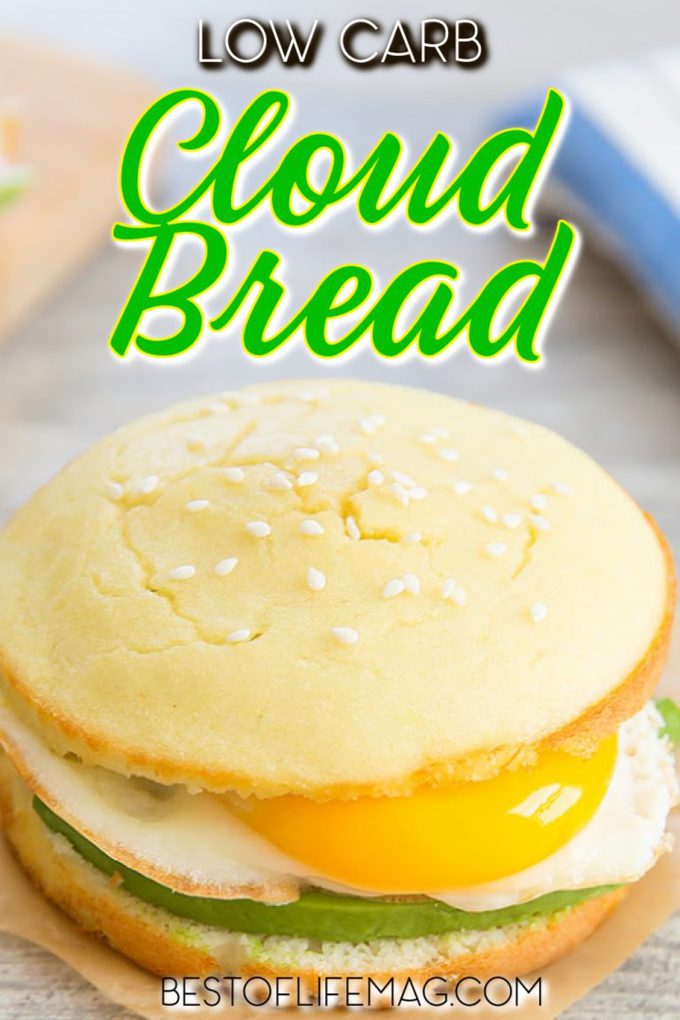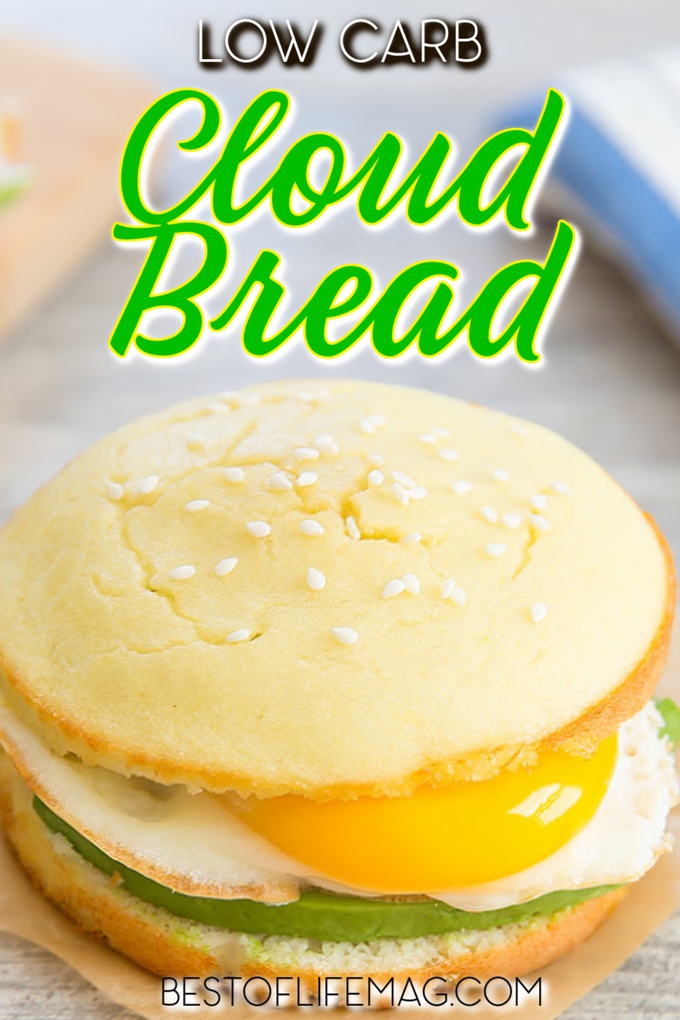 Low Carb Cloud Bread Recipes
Bread is seen as the enemy of weight loss. We all try to avoid it or decide to eat healthier versions like wheat bread. But cloud bread is on a completely different level, especially when it comes to weight loss. There are so many different versions of cloud bread that can serve as a bread substitute.
You can have garlic cloud bread with a light salad or regular cloud bread as a sandwich.
Avocado Cloud Bread | Delish
Garlic Cloud Bread | Low Carb Lab
Cinnamon Cloud Bread | Creative Green Living
Greek Yogurt Cloud Bread | My Crazy Good Life
Goat's Cheese Cloud Bread | All Recipes
Oopsie Bread Cloud Bread | Wholesome Yum
Garlic Cheese Cloud Bread | Copy Me That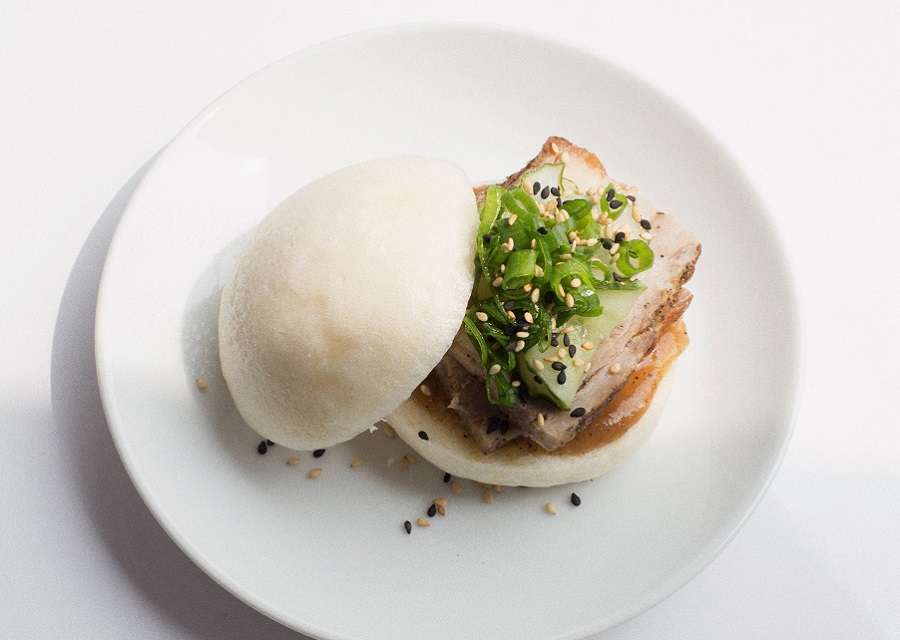 Easy Recipes
The possibilities are endless, and you won't know which you like best unless you try as many as possible. Luckily, these recipes are all very easy to make, and you don't have to be a pro baker to make them. In fact, little experience is necessary, which makes cloud bread such a good option.
Anyone can add cloud bread to their weight loss plan. There are actually ways to enjoy bread without worrying about what it will do to your diet. Cloud bread is the answer. Use these recipes to make cloud bread and then use that bread the same way you would use regular bread.
The possibilities are endless, and that is why it is such a good idea to keep these recipes in your back pocket.
Cloud Bread Hot Dog Buns | Step Away From the Carbs
Cloud Bread Buns | Kirbie Cravings
Garlic Cloud Breadsticks | 360 Family Nutrition
Cloud Bread French Toast | Sugar-Free Mom
Cloud Bread Loaf | Joyful Girl
Basic Cloud Bread | Culinary Ginger
Cloud Bread with Chives and Peppers | Happy Body Formula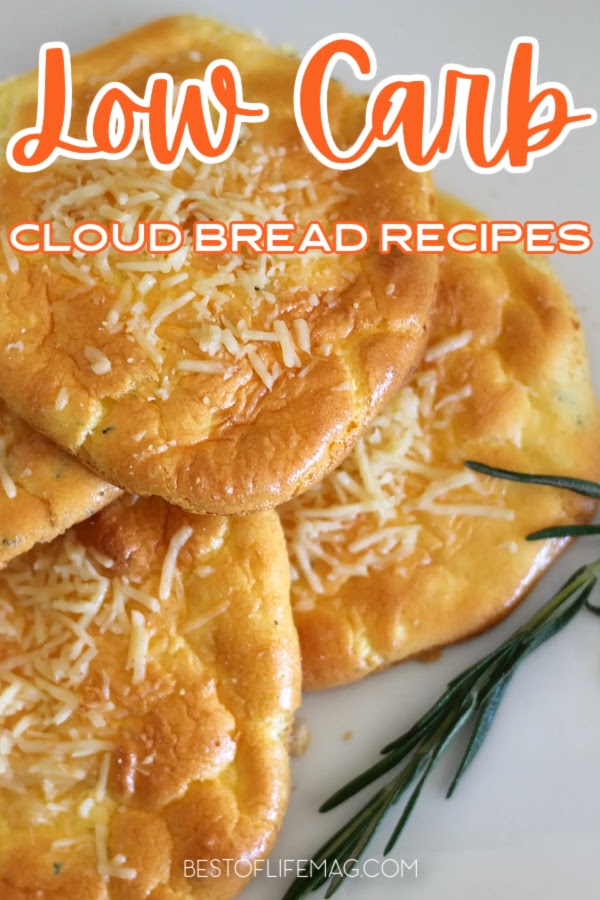 More Low Carb Recipes
Low Carb Coffee Creamers – What to Look for on the Label | Coffee is low carb, but then the creamer hits the cup. But there are low carb creamers that will get the job done without the carbs.
Low Carb Protein Balls | Low Carb Protein Ball Recipes | Protein is important when you are in ketosis, but we need to add some fat which is why protein balls are perfect.
Easy Ways to do a Low Carb Diet | 9 Low Carb Plans | Eating a low carb diet is easier when you realize there is more than one way to get it done.
Tips for a Low Carb Diet | 10 Things to Know | Everyone can use a little help to succeed with weight loss, and there is nothing wrong with getting a little help.
Low Carb Healthy Breakfast Wraps | Start your day off on the right foot with low carb breakfast recipes that fit into a low carb diet plan.