This site contains affiliate links. Please read our Policies for information.
Dining in Southern Orange County is an experience; with an abundance of restaurants there is something for everyone no matter where you go. If you are looking for a sandwich shop that stands out on its own, then look no further than The Trough OC.
Your dining guide to The Trough OC is here!

The Trough OC is found in Rancho Santa Margarita but also recently expanded their chef driven sandwich shop to Newport Beach and updated their menu.  The Trough's menu features gourmet sandwiches, sides, and rather unique finds that pull in all taste buds. Sauces and dressings are made in-house and they offer unique beers that we had not seen many places in Orange County.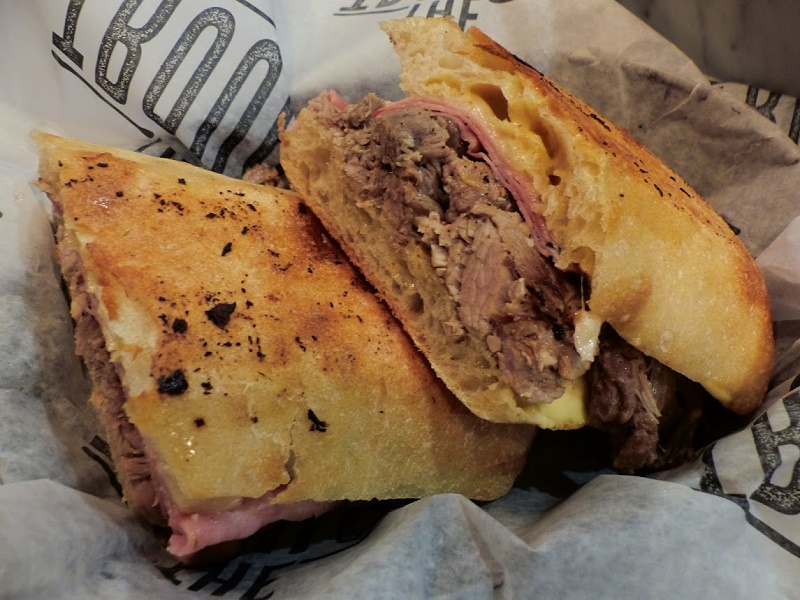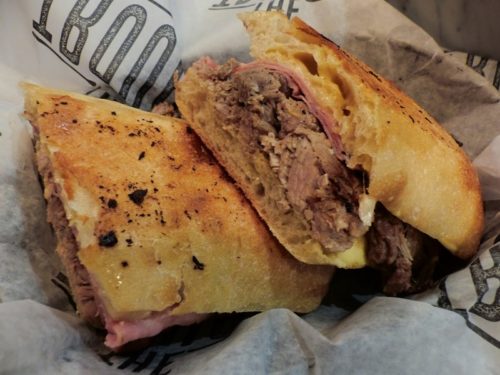 The Food
The menu at The Trough OC includes tried and true favorites as well as new dishes to inspire.  The Caprese with chicken breast, tomato jam, mozzarella, basil & olive oil aioli, and baby arugula on a squaw roll was our favorite after sampling quite a few. While we did not sample the Chasu Pork with braised pork belly, marinated egg, pickled ginger, house kewpie mayo, and baby arugula on ciabatta, the people next to us seemed to fully enjoy it.  The California Cowboy is also new and offers tastes many can identify with featuring chicken, bacon, lettuce, tomato, and house ranch on sourdough.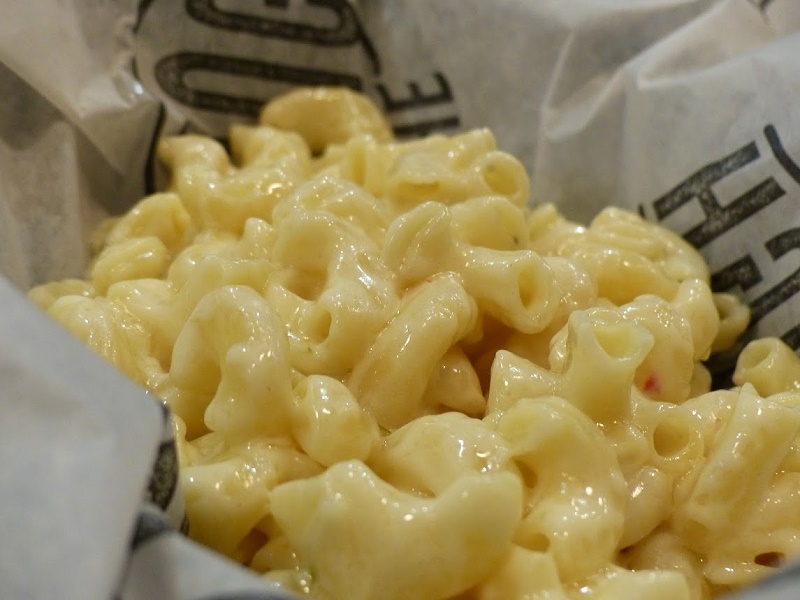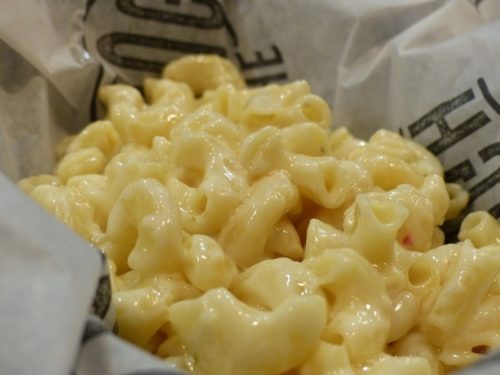 Our kids showed a clear preference for the Macaroni and as parents we loved that The Trough was not rigid in their menu. Many chef-driven establishments can lose sight of the customer in their approach and passion, but Tony the owner seems to have a clear focus on listening to what customers want.
While the menu is unique some may find it a bit limited; if you are not a mayo or sauce person be sure to ask for your sauce on the side. I personally would love to see a salad on the menu, perhaps one that takes inspiration from my favorite sandwich, The Caprese. The breads at The Trough are pretty amazing; one of our favorites is their squaw roll which would make some fab homemade croutons.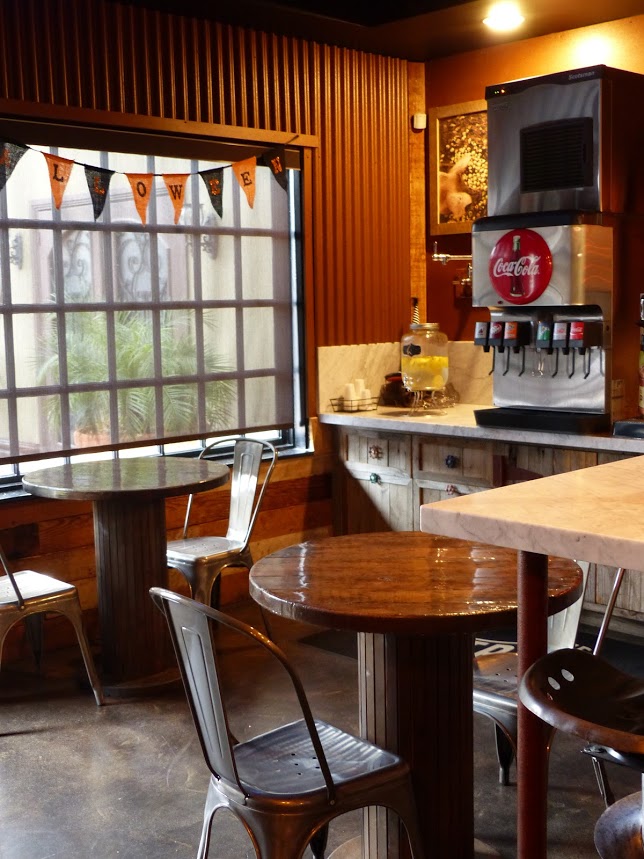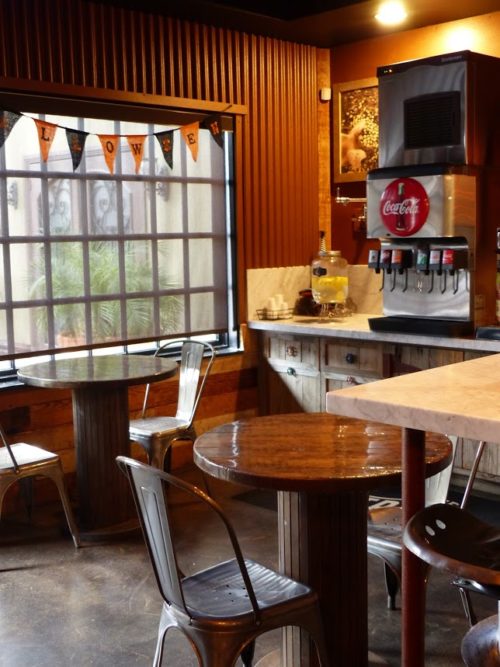 The Environment
The vibe at The Trough is a special one for me. Growing up in the Midwest, I learned at an early age to appreciate a rustic feel where everyone is treated like family. As we dined, we watched locals walk in and out placing their regular orders with a comfort that can be very hard to find at restaurants in Southern California. Clearly, the owner being a local that wanted to contribute to the area comes to play here.
Keep in mind that seating is a bit limited but take out is a breeze. There isn't a place to sit down inside at a table as a group of four but you can sit at the counter and watch the food made fresh to order. There really is not a place to sit inside as a family, which may be challenging for some, especially those with younger kids.
The Family
It is always great when we find a restaurant we can take the kids to dine as a family and know they will enjoy it just as much as we do. At The Trough OC, rest easy because the kids will be happy! Our kids loved the French Toast and added bacon as a side which filled them up but they couldn't resist a side of macaroni so had that as well. Honestly, the side of macaroni is a meal on its own so if you have a kiddo that loves it you are golden!  If you have young children keep the seating in mind and sandwich a kid between you to make sure everyone is happy.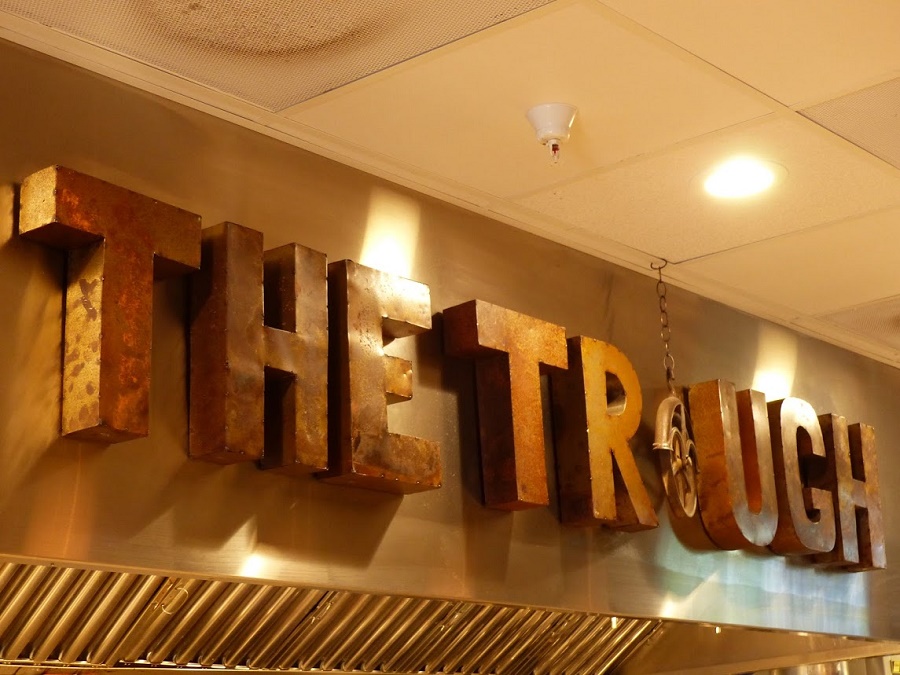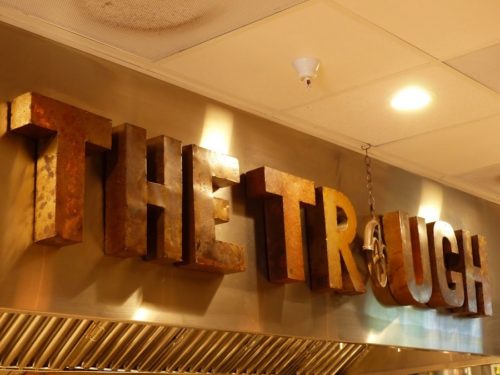 The Trough OC
The OC is a funny place when it comes to eating; we have a plethora of restaurants that fit every desire and need. The problem is this makes it hard for restaurants to stand out with their own foodie voice if they are not careful. At The Trough OC, it was evident from the moment we entered that they are paving their own way and have established their place in Orange County adding it to the list of things to do in the area.
The Trough OC provides guests with food that is fresh and of high quality but also fast and unique which is very hard to find all in once place. When you are done eating be sure to take in the local beauty and go for a walk on the lake.