This site contains affiliate links. Please read our Policies for information.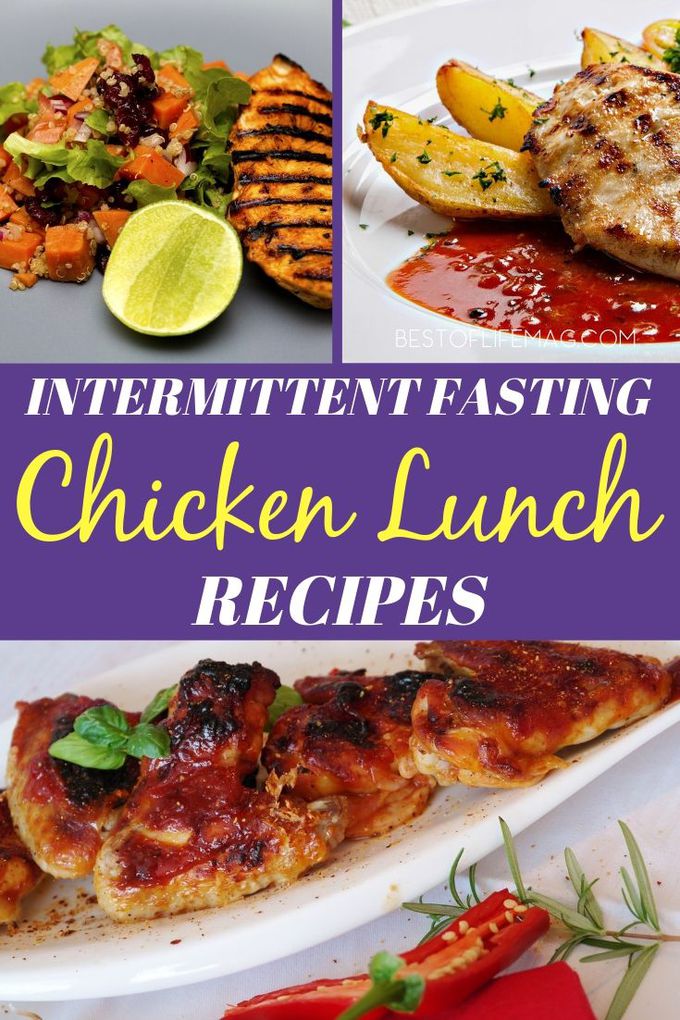 Intermittent fasting is when you give yourself an 8-hour window of time to eat. You also don't eat for the remaining 16 hours. While you have an 8 hour period where you can eat, it is important that you eat right. Healthy food will help you lose weight which is the point of intermittent fasting. Chicken is always a good idea when you're trying to lose weight. This is why it's a good idea to have intermittent fasting lunch recipes with chicken on standby.
Intermittent Fasting lunch recipes with chicken can help you stay on track with your weight loss goals and keep your meals exciting.
Intermittent fasting is meant to help you lose weight. While intermittent fasting itself will help you find success, there are ways to increase your results.
The most important thing you need to do is eat right during your eating hours. Healthy intermittent fasting lunch recipes with chicken can help.
In fact, any healthy recipes would help as long as you use them correctly. Many people go with a low carb diet during their eating hours.
Baked Chicken Fajitas | Hike N Dip
Low Carb Loaded Chicken Salad | Low Carb Diet World
Chicken Teriyaki Quinoa Bowl | Spinach 4 Breakfast
Thai Basil Chicken | The Girl on Bloor
Chicken Shawarma Quinoa Bowls | Peas and Crayons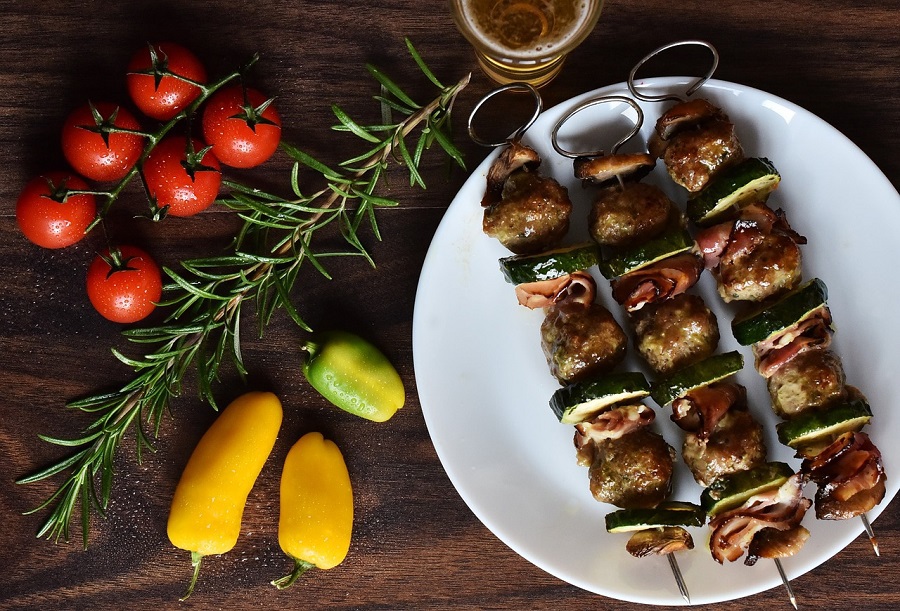 By going low carb, you get the benefits of intermittent fasting as well as the benefits of a keto diet.
Avocado BLT Chicken Salad Wraps | Fixed on Fresh
Buffalo Chicken Ranch Meal Prep | 40 Aprons
Baked Sweet Hawaiian Chicken | Kitch Me Now
Meal Prep Roasted Chicken and Veggies | Gimme Delicious
Taco Chicken Salad | 55 Recipes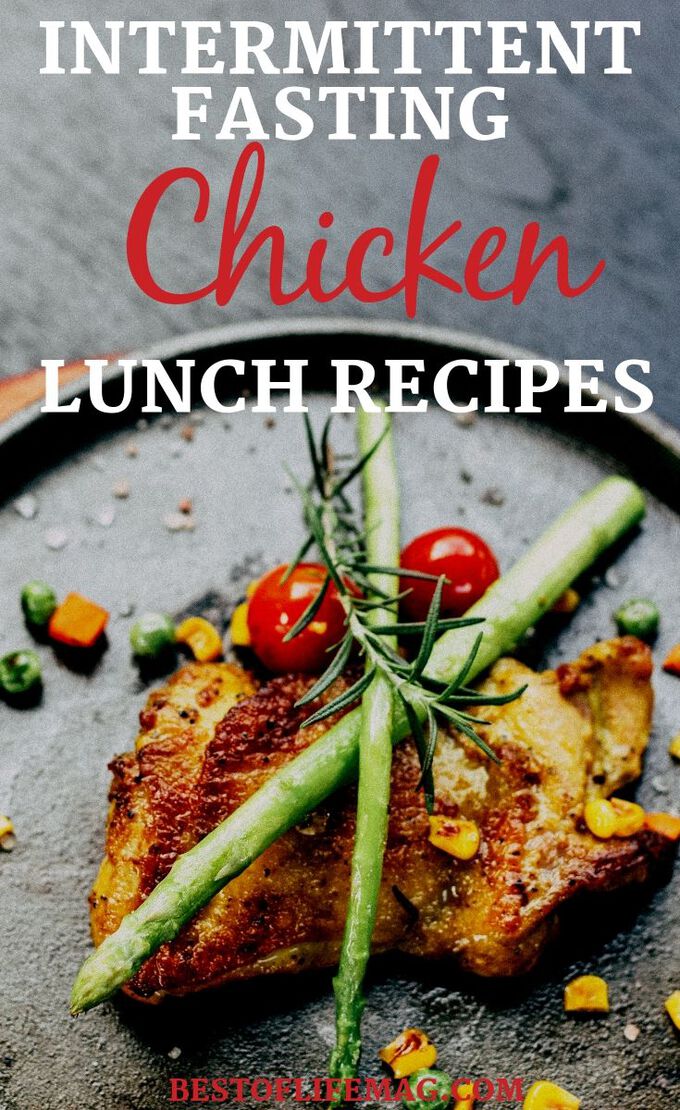 Together, these eating methods will help you reach your weight loss goals, help you live a healthy life, and most importantly, help enjoy your new diet.
Buffalo Chicken Taquitos | Life is Sweeter by Design
Skinny Sesame Chicken | Derecipes
Fajita Pasta | Pointed Kitchen
Greek Chicken | Lovely Culinary
Chicken Tenders | Only Slim Recipes
More Healthy Recipes
Healthy Salad Recipes for Intermittent Fasting
Low Carb Desserts with Cream Cheese
Chicken and Veggies Sheet Pan Dinner | Dairy Free
Low Carb Healthy Breakfast Wraps