This site contains affiliate links. Please read our Policies for information.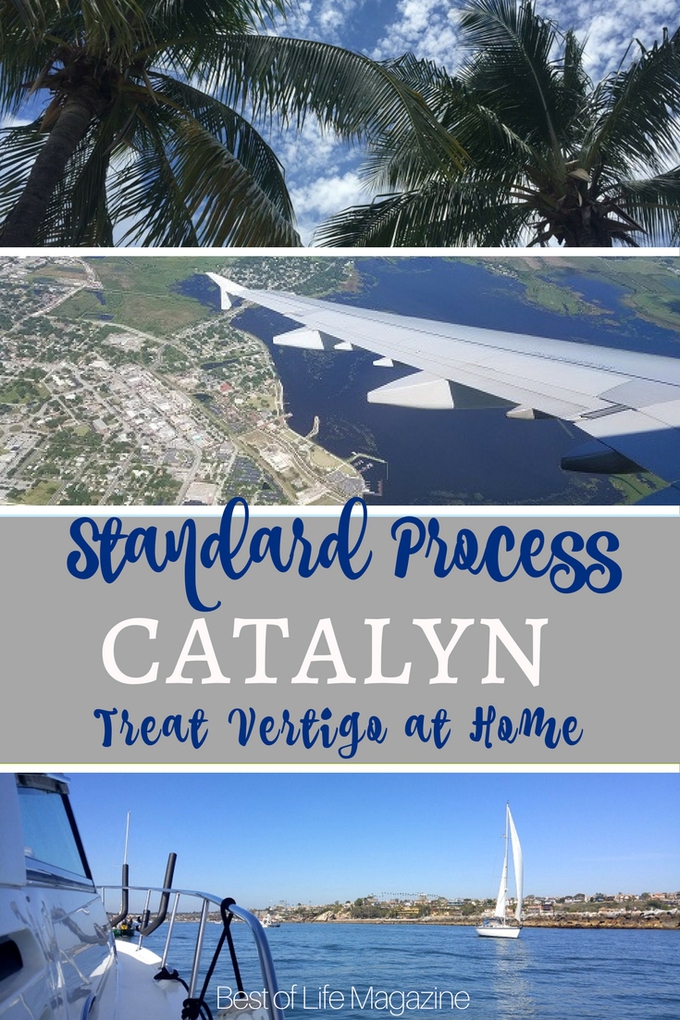 Two and half years ago, I had my first episode of severe vertigo/dizziness. I rolled over in bed and the room started viciously spinning. At the time, I had no clue what was going on…thought I had the flu…stayed in bed. Little did I know that being on my back and rolling around only made everything worse. After a day of vomiting and not being able to walk or eat, we went to the ER. 90 minutes and 7 people later, I left with Meclizine to treat Vertigo. But Standard Process Catalyn was going to make things better.

Standard Process makes so many great supplements. As a family we have used many of their products and we have a pretty great system in place now. It's awesome to know that I can keep my family healthy and happy with Standard Process supplements. We take home remedies over a doctors visit any day, not only does it keep us healthier it also saves us money and time!
Consider this at home remedy to treat vertigo at home with Standard Process Catalyn. If my story is any proof, it works well.
How Does Vertigo Start?
"Probably related to the flu or something." That was February 2006. It came back completely out of the blue in November 2006 when I was 28 weeks along in a high-risk pregnancy. I remember that because the vomiting triggered contractions and I was afraid I was going to go into labor. Then again in February 2007…and November 2007. (Can you see a strange pattern?) Since these "episodes" can debilitate me for the first day and last time I checked, a baby and 3-year-old are not able to care for themselves; I went to an ENT. I was told that this could be triggered by a trauma in an accident…hmmm….nope.
The only thing that could have been related was slipping on my Grandparents linoleum floor after they had dusted the baseboards with Pledge (In case you are wondering, you should spray on the rag and be careful NOT to do this over the floor because it basically creates an ice skating rink). My feet went out, and I fell very hard on my tail bone. Did that dislodge some Otoliths? Again, who knows? It was our best guess. I had a great ENT that I worked with. After an MRI to verify that there was nothing more serious going on, I was diagnosed with Benign Paroxysmal Positional Vertigo (BPPV).
Updated 1/2017: I still have vertigo. 🙂

Life After Diagnosis
After I had spoken with my ENT, the frequency of the episodes increased, but they didn't last quite as long. They came every 3 weeks and lasted a few days. Then 4 weeks, then 6, and I just passed my "two-month" anniversary this past week. It is such a freeing feeling to sleep on both sides and play with my children without fear of getting dizzy. (I should really knock on wood right now, shouldn't I?)
Has anyone else experienced these episodes of Vertigo or do you suffer from BPPV??
It is an absolutely horrible feeling, but one that is hard to articulate to others. Generally, my symptoms started very severe and then gradually dissipated over a period of 7-10 days. I have learned how to control them by reducing caffeine and sodium, staying still, not shifting my weight, not drying my hair in the morning as to avoid tossing my head from side to side, or heaven forbid, upside down.
Standard Process to treat Vertigo
However, here is my interesting observation. I was taking a multi-vitamin that I loved. High energy and no nausea. Not one complaint. I began to wonder if there was an herbal stimulant in them that was contributing to my vertigo. After all, stimulants make it worse.
I had started taking Congaplex, a supplement by Standard Process, in February of this year. So, I read about their multi-vitamin, Standard Process Catalyn, and decided to try a bottle. Since then, my BPPV episodes dramatically changed. The symptoms did not knock me out for the entire first day, the duration shortened, and the frequency decreased. Some of the ingredients in Standard Process Catalyn can be found in Congaplex. If you read about Congaplex, you will find that it can be useful for ear infections…hmmm….

The Science?
S0 – do I have a scientific study on my hands?
No. But, I do believe that taking Standard Process Catalyn has helped my BPPV. I still have those strange sensations that things are moving (My favorite is when I am standing outside an elevator, and I could swear that there is an earthquake as the elevator arrives at our floor). But, those too are reducing. I love Catalyn and have no plans to discontinue it.
Does anyone else take it? How do you like it? What about other supplements by Standard Process?
Save