This site contains affiliate links. Please read our Policies for information.
Yogurt is more than just a quick snack; it's also healthy and filling. But if you're living a dairy free lifestyle, yogurt isn't that great of an idea. But there are ways you can enjoy yogurt even when you're lactose-free. Even better, there are dairy free Instant Pot yogurt recipes that can help you enjoy the quick snack all on your own. You can rely safely on these recipes because you made the yogurt yourself.
These dairy free Instant pot yogurt recipes are so delicious you won't even miss the dairy. They are perfect for a healthy snack throughout your day.
When you live a dairy free lifestyle, you miss out on a lot of great tasting foods like cheese, ice cream, and yogurt.
There are dairy free recipes that let you get back some of those things, but some of those recipes just don't taste right. In fact, some people just don't deal with it anymore and skip out on that fantastic dairy free version of their favorite foods they can't eat.
On the other hand, there are a few dairy free recipes that actually make the cut. These dairy free Instant Pot yogurt recipes are among them (some would say they taste even better than their dairy counterparts), and they are simple to make in your pressure cooker.
Stock up on the ingredients you need, like gelatin and probiotics, along with some mason jars and your thermometer, and you will be ready in no time to make your own dairy free Instant Pot yogurt.
Coconut Milk Yogurt | Instant Loss
Non-Dairy Yogurt | Little Blue Plates
Cultured Coconut Milk Yogurt | Epicurious
Soy Yogurt | Glue & Glitter
Two-Ingredient Yogurt | Sweet Treats Baking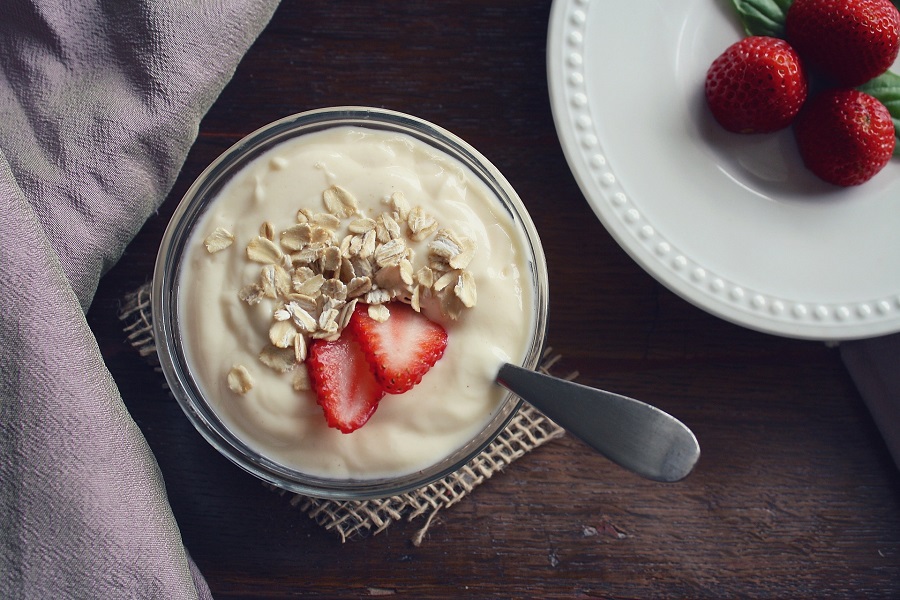 Vegan Yogurt | Detoxinista
Thick Yogurt | Wholefully
Easy Yogurt | Allergy Free Alaska
Almond Hemp Yogurt | Flo & Grace
Easy Yogurt | Food Gawker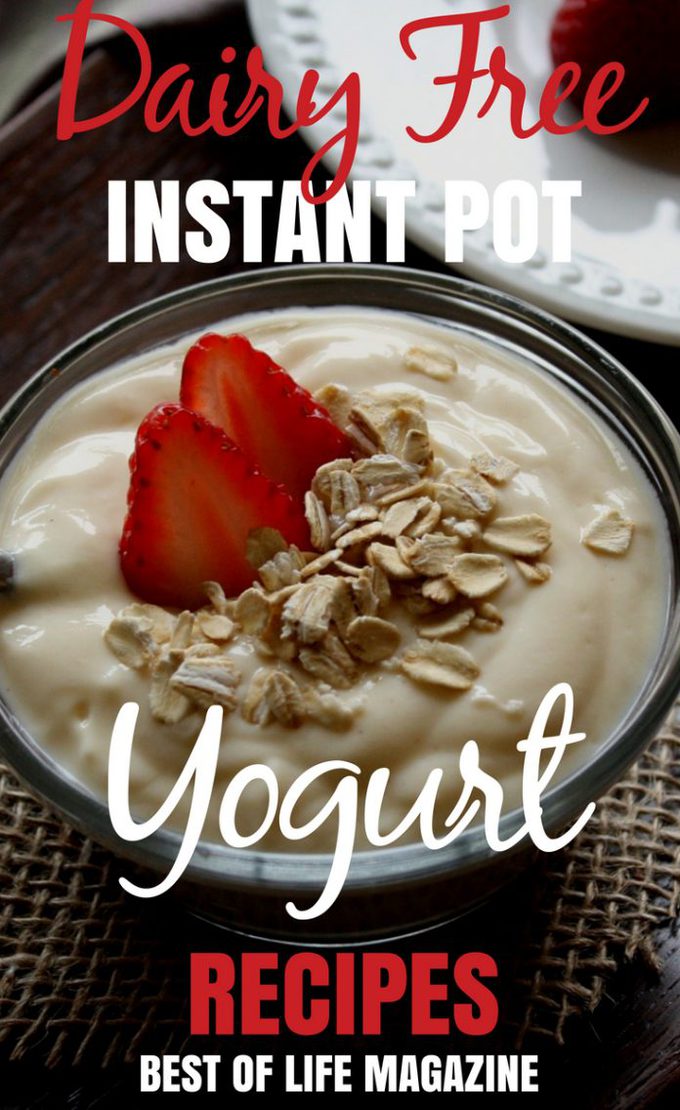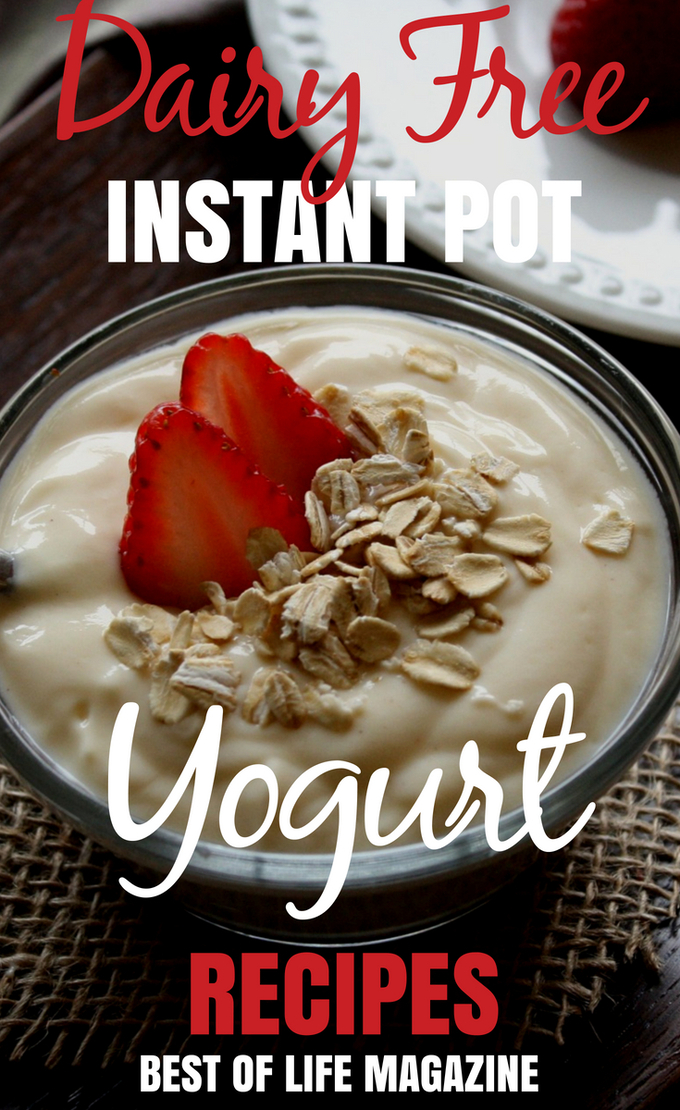 More Dairy Free Recipes
Dairy Free Instant Pot Mashed Potato Recipes
Dairy Free Keto Breakfast Recipes
Dairy Free Salad Recipes | Healthy Dairy Free Recipes
Slow Cooker Chicken Broccoli and Rice Casserole | Dairy Free Crock Pot Recipe
Shredded Chicken Tacos Crockpot Recipe (Dairy Free & Ketogenic)
Dairy Free Ketogenic Chicken Recipes
Best Dairy Free Cookbooks on Amazon
Dairy Free Fresh Blueberry Pie Recipe
Dairy Free Holiday Cookies {that are Awesome}