Sharkbanz 2 vs Sharkbanz: What's the Difference?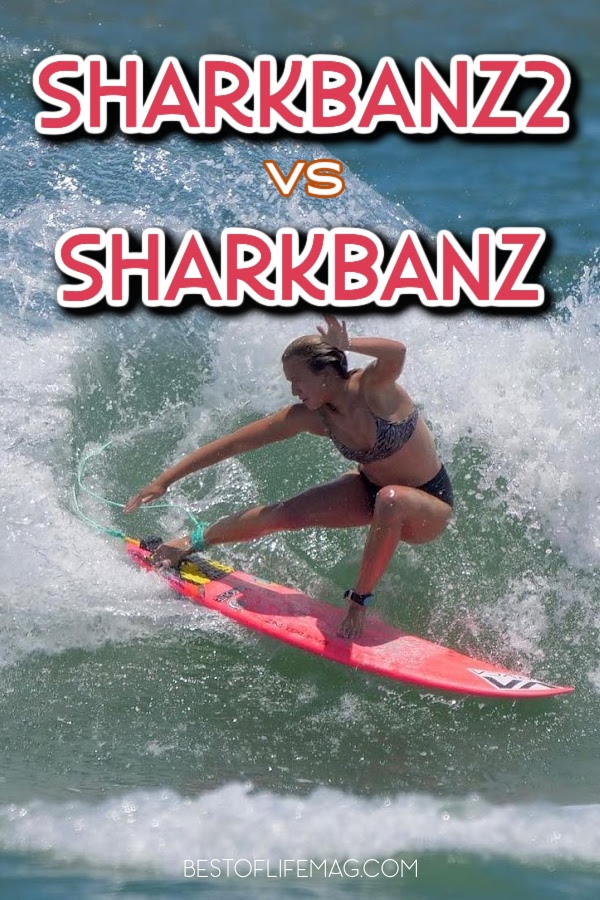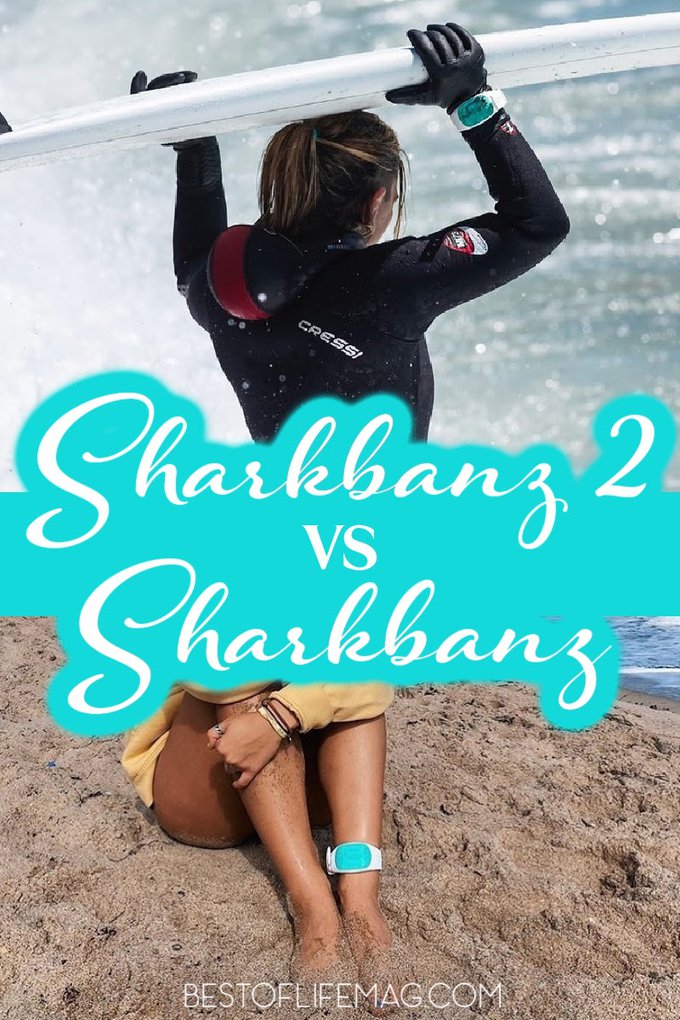 Sharkbanz has been a popular accessory for quite some time now, but things may be changing very soon. A newcomer has hit the beach, and it's called Sharkbanz 2. The Sharkbanz 2 changes things up a bit and may outdo the first version of this easy-to-use shark deterrent wearable.
Sharkbanz is an accessory that many beachgoers consider to be a must. The simple band can help deter sharks while in the water and keep you safe as you enjoy the ocean on your paddleboard, surfboard, or other water activities.
Sharkbanz 2 has been officially released, and everyone wants to know who wins in a Sharkbanz 2 vs Sharkbanz comparison that compares the difference. Living in SoCal means my family and I spend a lot of time at the beach.
In fact, my son takes part in team ocean swim practices at the beach. Recently, there were a lot of shark sightings near the piers where my son would practice, and that makes for a very worried mother. Luckily, we got our hands on Sharkbanz, and while I still didn't want to tempt the sharks with my son as tribute, I felt better knowing we had options, Sharkbanz and now, the Sharkbanz 2.
Sharkbanz 2 Review
It's hard to write up a full review of how Sharkbanz and Sharkbanz 2 work or even compare one over the other. The reason for that difficulty is simple, sharks have never attacked us. That could be due to the Sharkbanz, or maybe we're just really lucky.
You can decide what you believe in that aspect, but we personally attribute our success to Sharkbanz since we've taken more than a dip in waters that are known to have sharks. What we can compare, luckily, is the design and comfort of each version.
Sharkbanz 2 vs Sharkbanz | Design
The design is noticeable in a few different places and unnoticeable in one major place. First of all, the original Sharkbanz was released in 2015 and has been making me feel better about swim practice ever since.
The first version uses a magnetic field to deter the sharks by creating an electromagnetic field around the person wearing the band. That magnetic field confuses the sharks and sends them in the opposite direction.
Over the years, Sharkbanz has been researching and researching to see how they can improve upon the original. The outcome? A stronger magnetic field that is unnoticeable to the person wearing the band but entirely confusing for sharks.
The other differences include a smaller profile in Sharkbanz 2 than the original Sharkbanz and a sealed magnetic chassis that ensures a rustless device.
Sharkbanz 2 vs.Sharkbanz | Comfort
Sharkbanz is an easy-to-use device that can easily be clamped onto your wrist or ankle. While the original Sharkbanz has always been comfortable to wear, the Sharkbanz 2 is even more comfortable. The band is now silicone, making it very lightweight and almost unnoticeable once on.
Another added bonus is the matte finish to the clasp, which makes it shine less in the sun and less attractive to heat from the sun. overall, the Sharkbanz 2 is a more comfortable device than the original Sharkbanz, and it may do a better job than the original.
While my family has not decided to put Sharkbanz to the test by diving into shark-infested waters, the company behind Sharkbanz has. Research has been done in partnership with leaders in the shark repelling science fields and the leaders at Sharkbanz.
When professionals say they trust the device to work, we listen and attribute the lack of shark bites occurring in our family to Sharkbanz 2.
More Boating Ideas
15+ Beach Bag Essentials | Sharkbanz should be in every beachbag for a trip to the beach. But you can also fill that bag with plenty more.
Wine Glasses for the Beach or Pool | A day at the beach isn't complete without some wine.
Catalina Island Boating Tips | Catalina Island is one of the best places to visit.
Best Boating Drinks and Summer Cocktails | You will need some good cocktails for your day on the boat.
Fresh Marine Watermaker | You can make safe drinking water out of marine water with a single tool.