Sarcastic Quotes about Love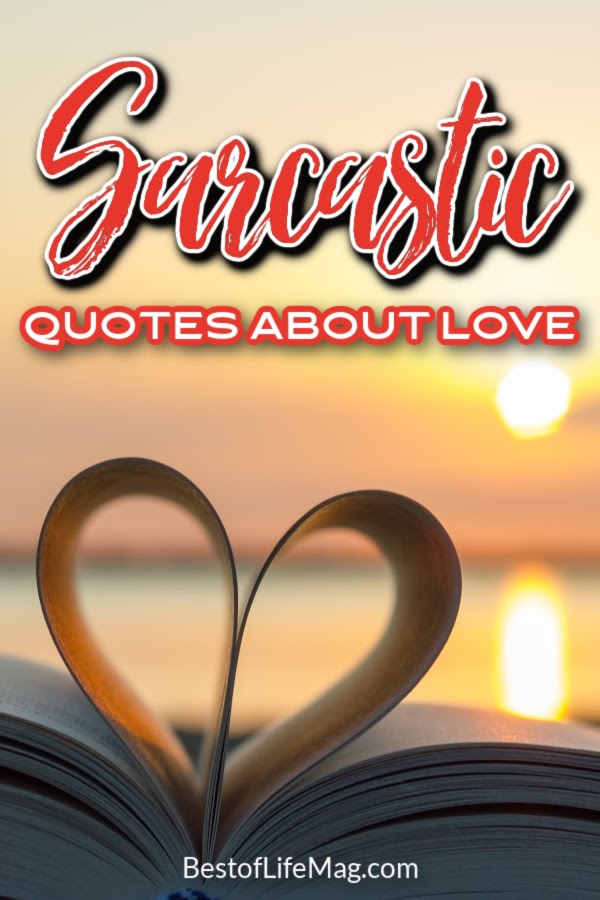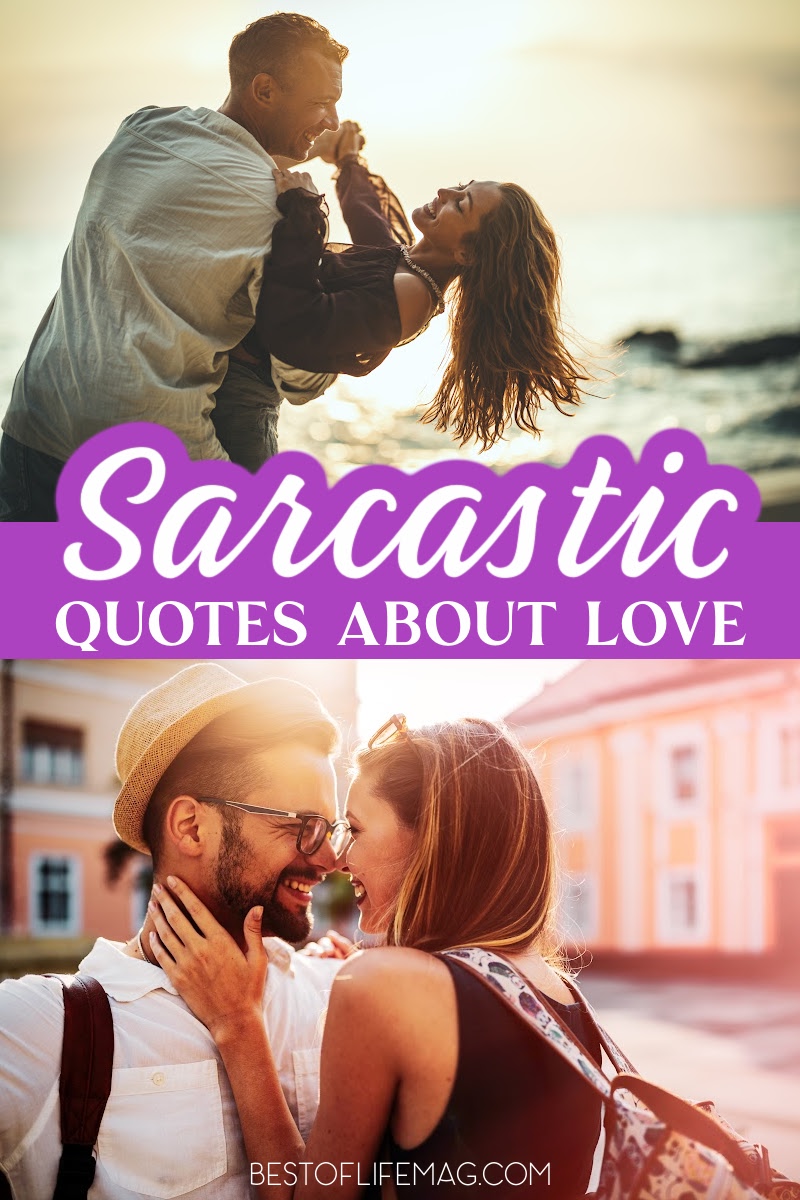 One of the easiest things to be sarcastic about is love…it's just so utterly mockable. Even as a person who occasionally finds herself "in love" I find it much more fun to share sarcastic quotes than sappy love riddled ones!

It's no secret that I love sarcastic quotes. My family, friends, and even online acquaintances are all familiar with my somewhat caustic sense of humor and my love for all things sarcastic. Sarcastic quotes about love are funny but they're also true…hence the sarcasm part.
While these are meant to mock they are also meant to be funny, we could all use a laugh! As with all of the magnificent quotes posts we have here at The Best of Life Magazine, I have suggest you print these suckers out. Give them away as business cards to all of those love-stricken couples you come across.
Or you can just hang them on your refrigerator, stick them on a shirt, or set them as the background on your computer, laptop, or smartphone. I love setting them as the face on my smartwatch. More like a smartass watch in my case 😉
Sarcastic Quotes about Love

"What's a queen without her king? Well, historically, better."
Hello! Yes. This is a great sarcastic quote about love. Because let's face it. Sometimes the whole idea of love is just absurd. Think about it, historically the queens who didn't put love first did a lot better!

"Trying to understand some people's actions is like trying to smell the color 9"
In love can we ever really understand what is going on all of the time? This sarcastic quotes about love feature reminds us that some people just can't be understood. In life, love, or math.

"I'm a real sweetheart…and a real smartass. It's a package deal."
We can't all just be cute and sweet. Some of us have to be sassy and smartassy. This is great, there is a lid for every pot as they say! If you are also a sweetheart and a smartass, like me, that's why I chose this quote, hang in there. Eventually you will find someone who with love all of those qualities.

"I love everyone. Some I love to be around, some I love to avoid, and others I'd love to punch in the face."
Not all love is romantic and sweet. Some love is about daydreams…where you get to smack the stupid off of everyone who walks by!

"Not everybody has to love me. I can't force you to have good taste."
I will fully admit that I love this quote. Sarcastic quotes about love are great, they're funny, but this one is so true. I can't make you have good taste…but if you do have good taste, you'll love me…right?!?

"No honey, you're not the reason I breathe. Ever heard of oxygen?"
Nothing is worse than couples in love. Sarcastic quotes are sometimes just a traditional quote with a twist! This one is so much fun. Of course, we want to feel like we're the light of someone's life. But we can't take the place of oxygen, even when you are madly in love.

"Love at first sight is the most common eye disease."
Have you ever had this eye problem? It's pretty common. Lots of people come down with it!

"All you need is love…And an IQ low enough to believe that."
Love doesn't pay rent…at least it never has for me! I love this sarcastic quote because it makes me laugh. When you are young and in love this seems possible…once the real-world smacks you around a little bit you realize that only stupid people think that love is enough. See the oxygen quote above if you are not agreeing with me yet.

"Admit when you're wrong. Shut up when you're right." -John Gottman
This is the true key to lasting love. Unless you are a super smartass like me! Admitting when you are wrong is key, rubbing their nose in it when you are right is not advised.

"I won't cry for you, my mascara's too expensive."
I had to include this one because I tell my husband this all the time. Recently when he hurt his toe…yes, his TOE, I told him this. He was boo hooing all over the place because his toe was hurting, and I just could not take another second. Hello man-pain, let me tell ya about my friend sarcasm, she's done with your shit!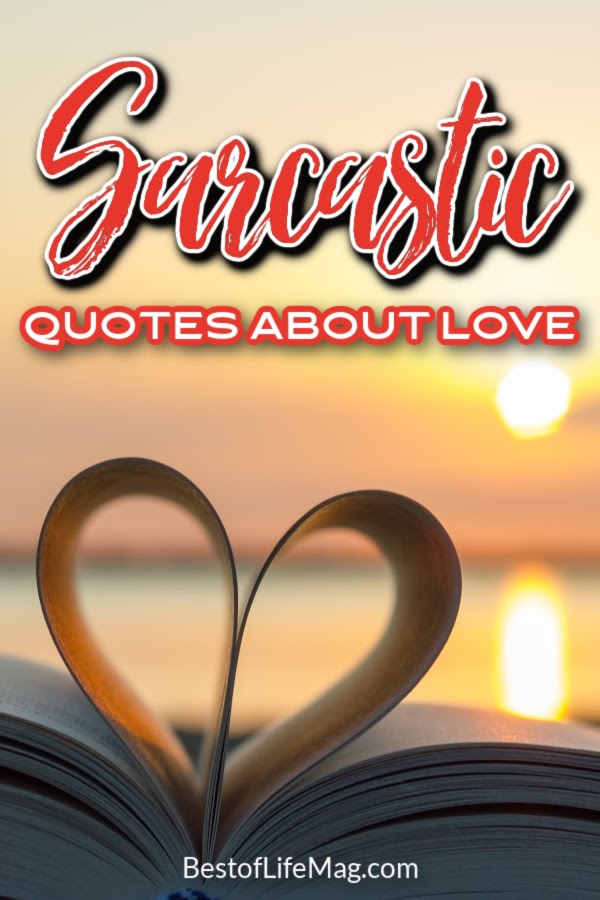 More Quotes
Printable Jillian Michaels Quotes from Ripped in 30
10 Stillbirth Quotes to Help you Cope