Best Places to Stay on Catalina Island for Luxury Travelers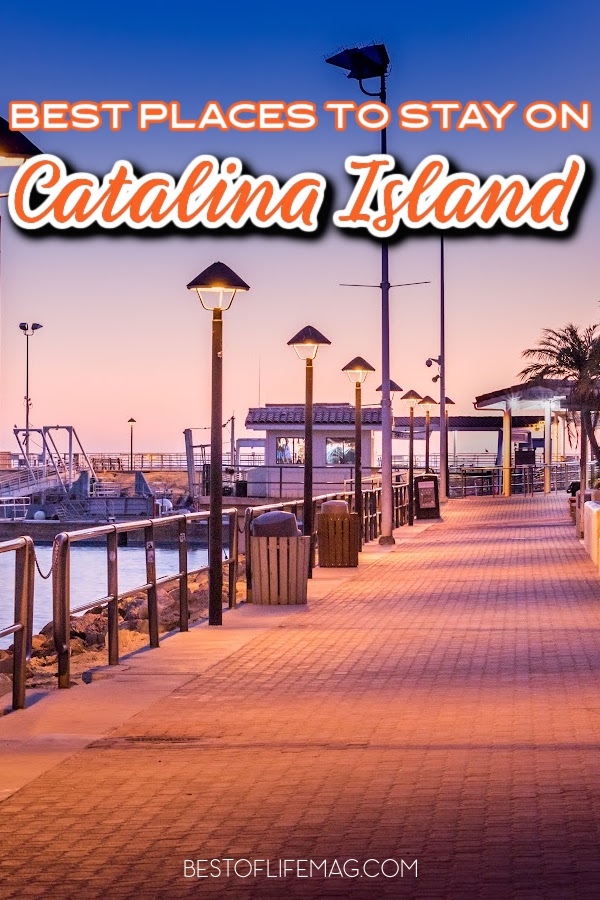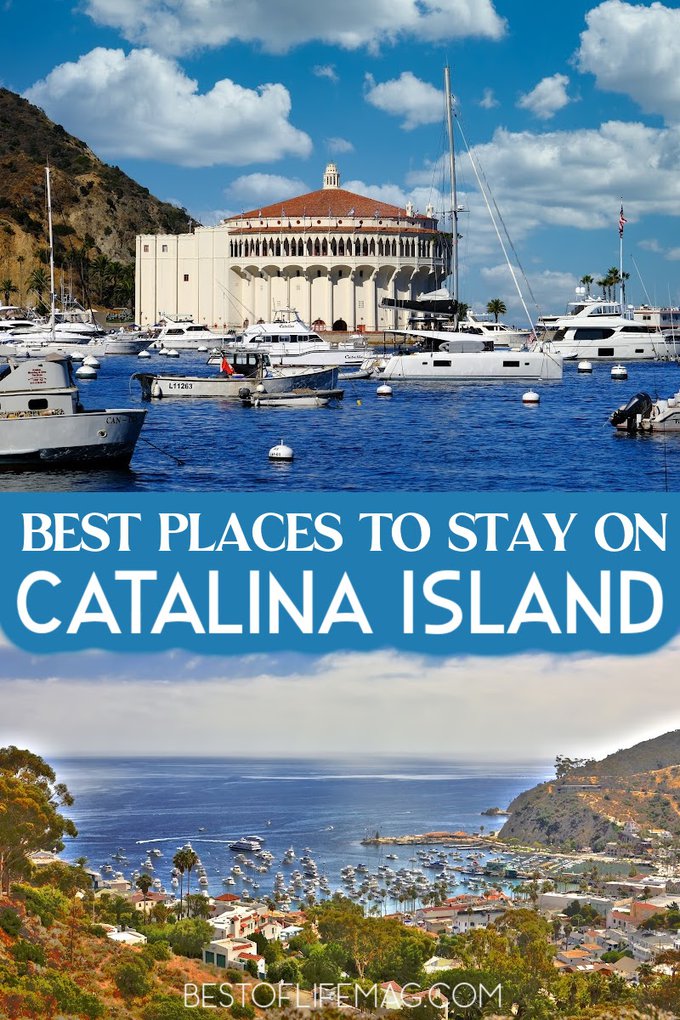 A wide range of hotels and resorts on Catalina Island meet the requirements of almost any luxury traveler. But before you pack your bags and head out, you'll want to book your room(s) at one of the best places to stay on Catalina Island. These options range from modern and luxurious to rustic and charming.
No matter how you define luxury, knowing the best places to stay on Catalina Island will fit your luxurious needs and wants for your island getaway. Just 22 miles off the coast of SoCal is where you will find Catalina Island.
This island is open to visitors all year long, and all year long it is filled with visitors. Avalon is where you will find the same things you usually find in a large city but here, everything is twice as amazing. While there are campsites and a smaller village for visitors to enjoy, Avalon is where the best places to stay on Catalina Island will be found. These hotels are luxurious, filled with activities and great places to relax.
Best Places to Stay on Catalina Island | The Avalon Hotel
Starting with the namesake hotel, The Avalon Hotel offers complete luxury with the comfort of home. This resort is close enough to the beach that the views from the room are only the beginning of your experience. Designed with a craftsman feel, The Avalon feels more like a B&B than a beachside hotel.
You can stay in your room and relax, head up to the rooftop patio, or ask one of the knowledgeable staff members for recommendations for where to go and what to do.
Best Places to Stay on Catalina Island | Mt. Ada
There are many signs that you've found one of the most popular places to stay but when you struggle to get a reservation at Mt. Ada, it all becomes more clear. Yes, there is a struggle because there is 92% occupancy all year long at Mt. Ada and when you actually get reservations that work for you, you'll realize just how worth it the struggle was.
This mansion was owned by William Wrigley Jr. and his wife Ada. Together, this couple owned 99% of the island at one time and their home was converted to an Inn in 1985. Since then, it has become one of the most popular places to stay thanks to the amazing views of both the Avalon and Catalina Harbors, private golf carts, and so much more.
Best Places to Stay on Catalina Island | Pavilion Hotel
The Pavilion Hotel is what will welcome you on to Catalina Island from the ferry into Avalon. You won't find a pool to sit poolside but why would you need one? The beach and the ocean are right across the street. Instead of a luxurious pool, you'll find luxurious rooms.
The beds at Pavilion Hotel are covered in silk sheets, you'll be welcomed with complimentary wine and cheese, and the staff is among the friendliest on the island. There are other amenities that some can't live without like free WiFi and flat-screen TVs.
But the most important thing is that you will feel welcomed, you'll enjoy your time and you will be more relaxed than you've ever been at The Pavilion Hotel.
Best Places to Stay on Catalina Island | Snug Harbor Inn
Not every hotel needs to be filled with rooms and people to be luxurious, in fact, some would say the fewer rooms to pick from the better. The Snug Harbor Inn only has six rooms to choose from and that means they can pay better attention to the luxuries they offer.
This inn offers a contemporary style but still has all of the charms of old-school inns. The placement is beachside and you can enjoy the view with a hot, continental breakfast delivered right to your room every morning of your stay.
There is a lounge called the Nantucket Lounge which offers complimentary wine and cheese, hor 'd oeuvres, free WiFi throughout the inn, fireplaces in every room and complimentary chairs to take down to the beach.
You will feel like you've become a celebrity with the amount of attention you'll get at Snug Harbor Inn.
Best Places to Stay on Catalina Island | Hotel Metropole
When people travel to Catalina Island, you expect to be close to the beach and have easy access to it all. Hotel Metropole is steps away from the beach and boasts an island feel throughout the hotel. The beauty of Hotel Metropole is that you get that island feel, you get luxury, but you don't get snobbery or any of the negative aspects that are usually associated with luxury resorts.
The hotel is discreetly located above a small shopping plaza and you will have more privacy than you may think. You could enjoy the privacy or choose to spend all of your time on the beaches or exploring the island if you want.
More Travel Ideas
Best Beach Resorts in the US Virgin Islands | Catalina Island is beautiful. But you can visit another island destination with luxurious accommodations.
Beach Bag Essentials: What to Pack for the Beach | Packing for the beach is not quite the same as packing for a trip to grandma's.
San Diego Zoo – Tips for your First Trip | The San Diego Zoo is a must-see for a lot of people. Why not add it to your list?
Big Bear California Summer Activities for All Ages | People love traveling to Big Bear during the winter months. But you can also enjoy the area during the summer months.
Catalina Island Boating Tips | Boating to Catalina Island is an entirely different experience.