This site contains affiliate links. Please read our Policies for information.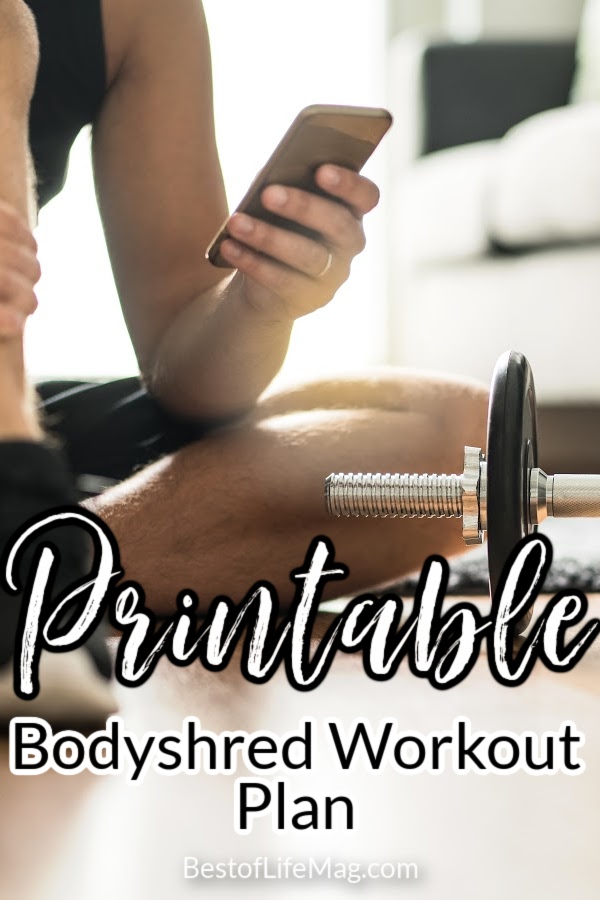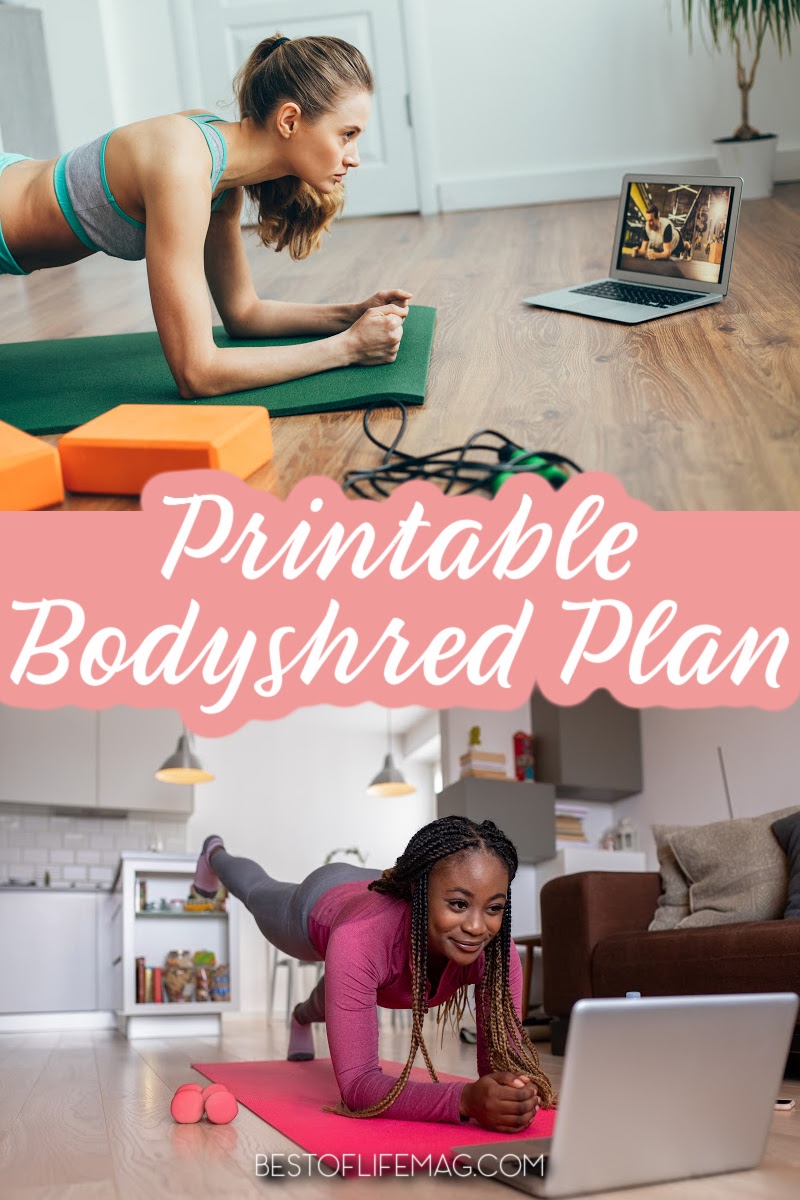 There are times when I am traveling for work or pleasure when it is not feasible to view my hard copies of the workouts. That's where
exercise and fitness printables
come in! They
help me stay on track
no matter where I am so why not make one for Amplify so I can take that Bodyshred workout plan with me wherever I go?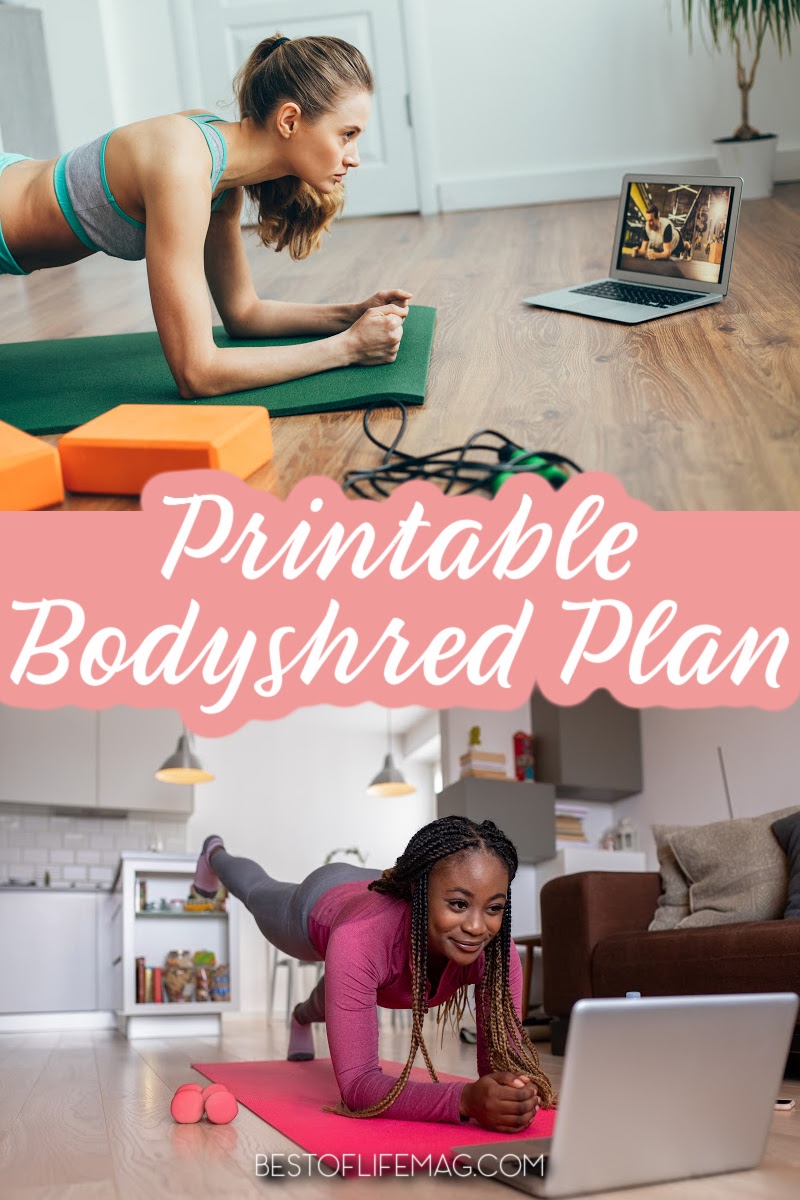 I just finished Jillian's Bodyshred workout program this month and while I am taking a couple weeks to insert some different workouts (largely Jillian 😉 ) for a change of pace and to work some different muscles, I will be rotating Bodyshred back in on a consistent basis.
The Jillian programs are killer. You can get BODYSHRED or even some of the standalone programs like 30 day shred, 6 week 6 pack, or beginner shred. The Body Revolution program takes a bit more dedication but it is SO worth it in the long run.
This printable Bodyshred workout plan will take you through Jillian Michael's Bodyshred Amplify workout with an easy-to-use checklist. This printable Bodyshred workout plan will take you through Jillian Michael's Bodyshred Amplify workout with an easy-to-use checklist.
Bodyshred is a workout program that sculpts and tones while working me harder than many other Jillian Michael's workouts. I love Body Revolution but this tops that with more aggressive moves and a shorter timeline which I prefer so I can rotate other things in and switch up my workout routine.
After all working out should be challenging and fun at the same time so variety is key. Plus as we all know – life is busy and time is short. As I am making my way through the program I am gathering Bodyshred workout resources, printables, and tips in one place for myself and The Best of Life Magazine fitness readers.
If you would like to see any other printables, leave a comment below and I will do my best to make it or have it made for you.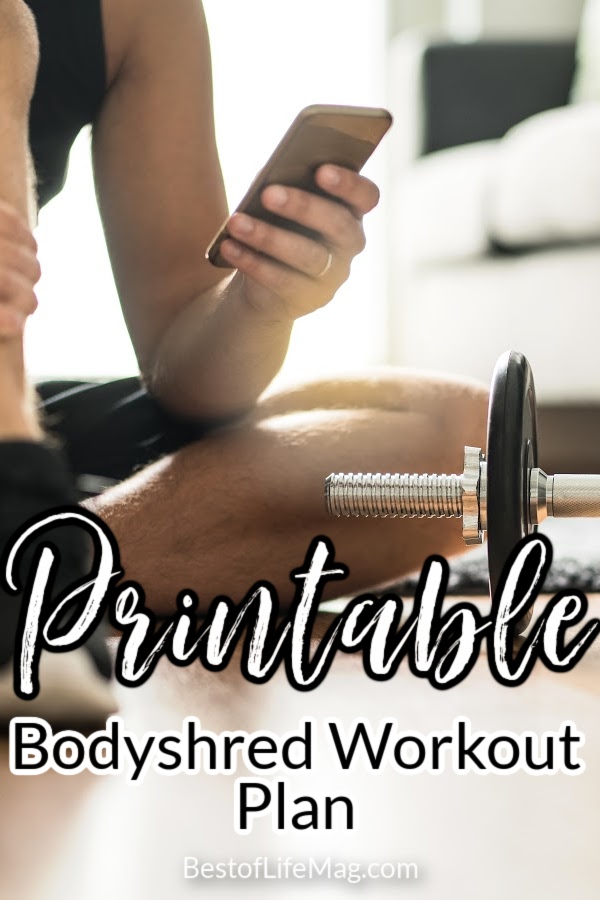 More Beachbody
Beachbody Meal Plan 1200 Calorie Recipes | Beachbody has plenty of different options for workouts that you can choose from and many of them come with diet plans.
Beachbody Hybrid Calendars for LIIFT4 Workouts | Hybrid calendars are when you combine two different programs and adapt the workout schedule so you can get the maximum benefits from the workouts.
101 2B Mindset Crock Pot Recipes | Nutrition is a big part of losing weight. You can't lose weight by just working out and then eating a ton of burgers.
21 Reasons to Try 21 Day Fix Workouts | 21 Day Fix is an immensely popular plan from Beachbody because it focuses on the nutrition side of fitness. That is an especially important aspect of your fitness.
Transform 20 Calendar Schedule and Workout Tips | But your schedule is what will get you results. You need to stick to your diet plan every day and make sure you don't skip your workouts.
Save
Save