This site contains affiliate links. Please read our Policies for information.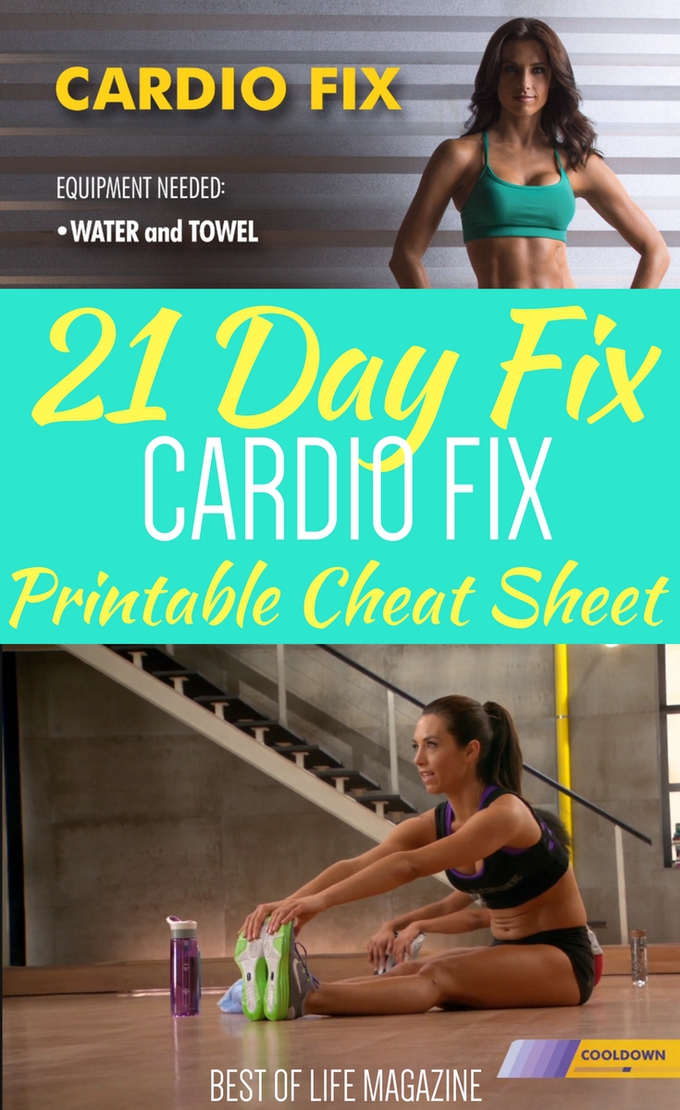 The 21 Day Fix Cardio Fix workout is part of the three-week long cycle of exercises and a specific meal plan with portion control containers to get you amazing results in a short period of time. This particular workout is great for on the go because it does not require a lot of extreme equipment or access to a gym. The Beachbody 21 Day Fix Cardio Fix cheat sheet printable makes it easier than ever to work out…no matter what!
Use this 21 Day Fix Cardio Fix cheat sheet for an easy-to-print list of the moves and exercises in this extreme 21 Day Fix workout. Take the workout wherever you go for a no excuses workout!
You can use this Cardio Fix Cheat Sheet to exercise on the go! Now when you travel you won't have to worry about packing a bunch of equipment, you can just save or print this easy to follow. The Cheat Sheet and be on your way!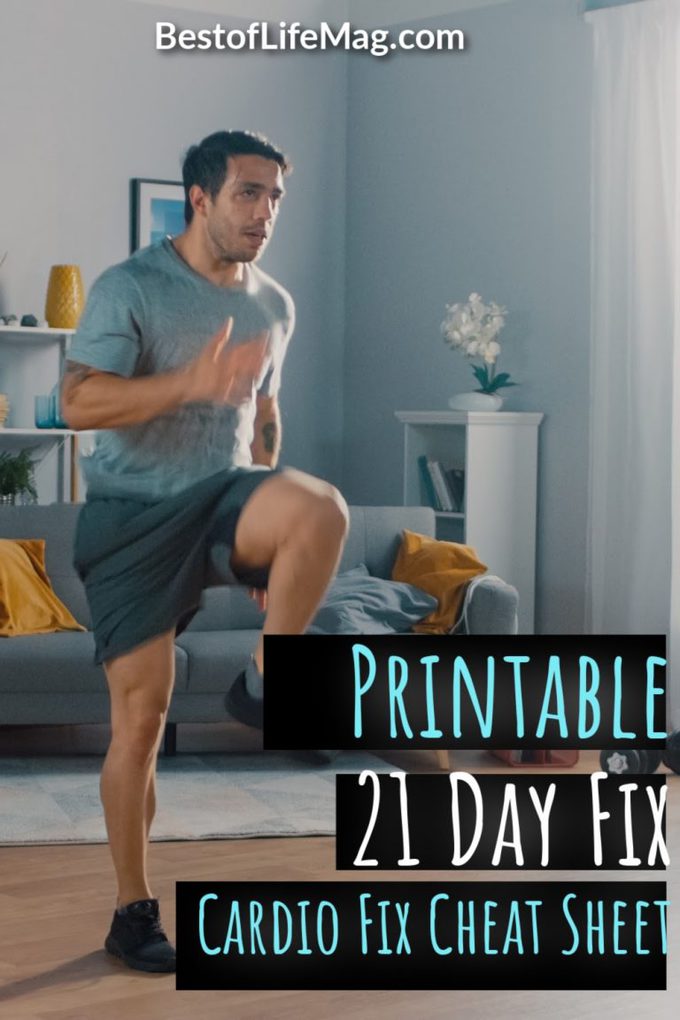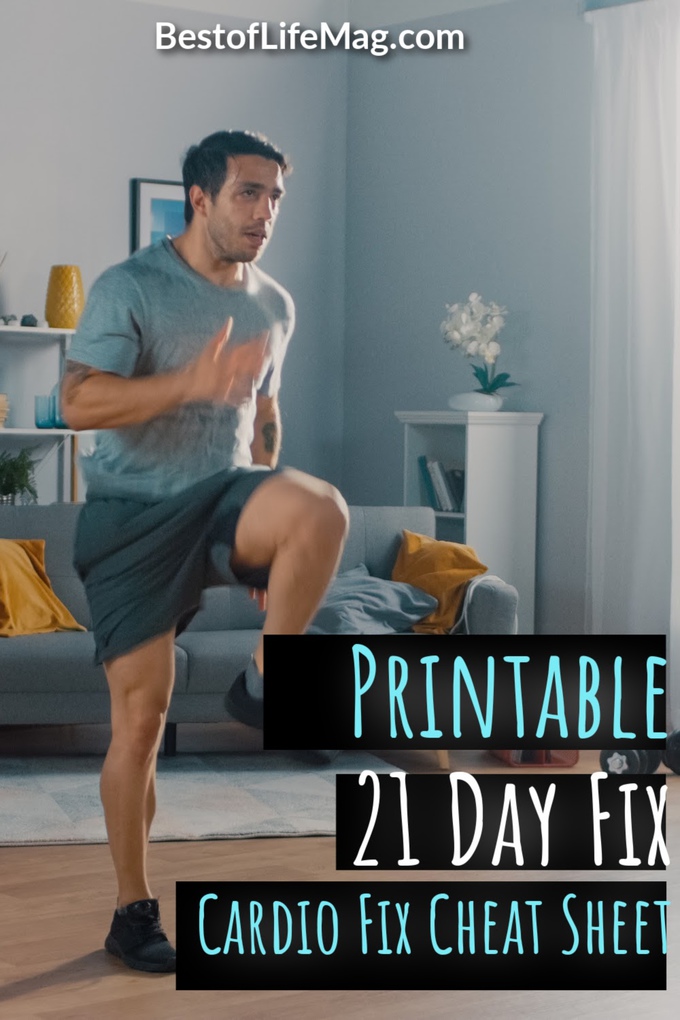 Cardio Fix Cheat Sheet
You can PRINT THIS 21 DAY FIX CARDIO FIX PRINTABLE CHEAT SHEET here or by clicking the image below. It's easy to follow and simple to take with you when you are on the go or traveling.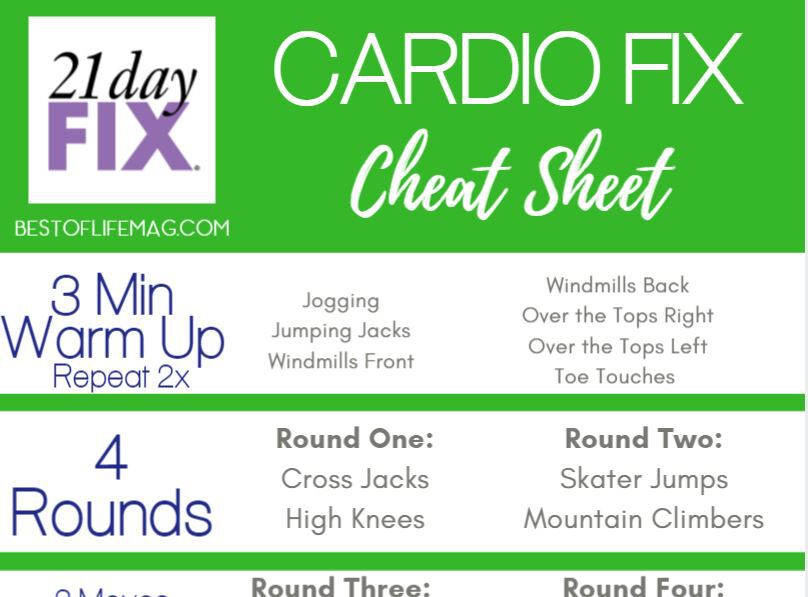 The 21 Day Fix
The 21 Day Fix is a great program to use if you need to learn about portion control. It has a great meal planning system that will help you get a handle on your cravings and it will encourage you to learn to eat things in moderation.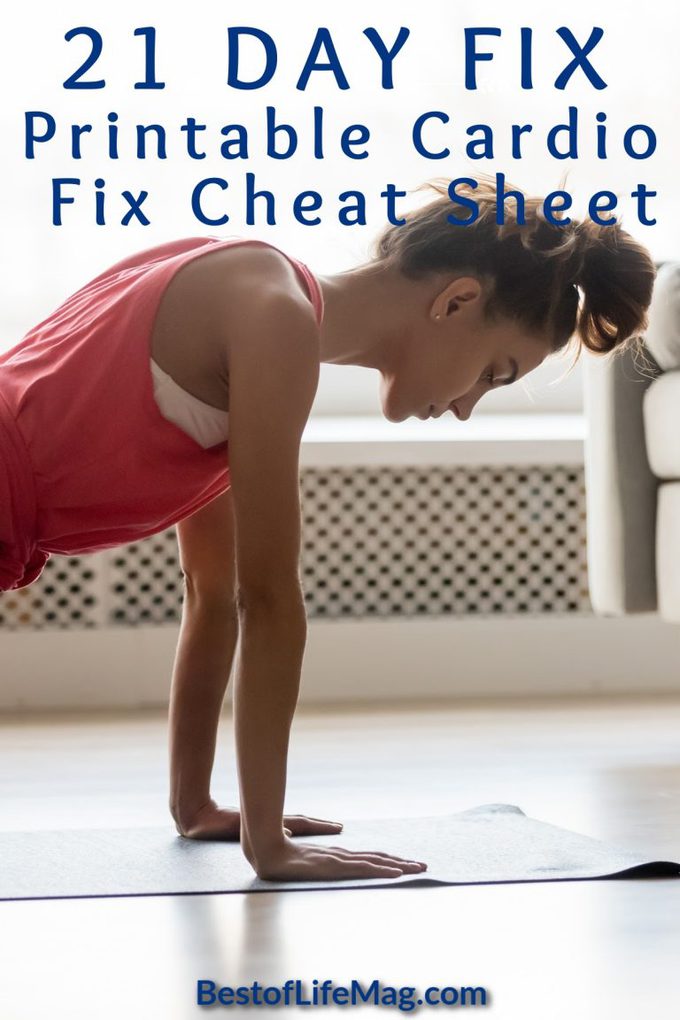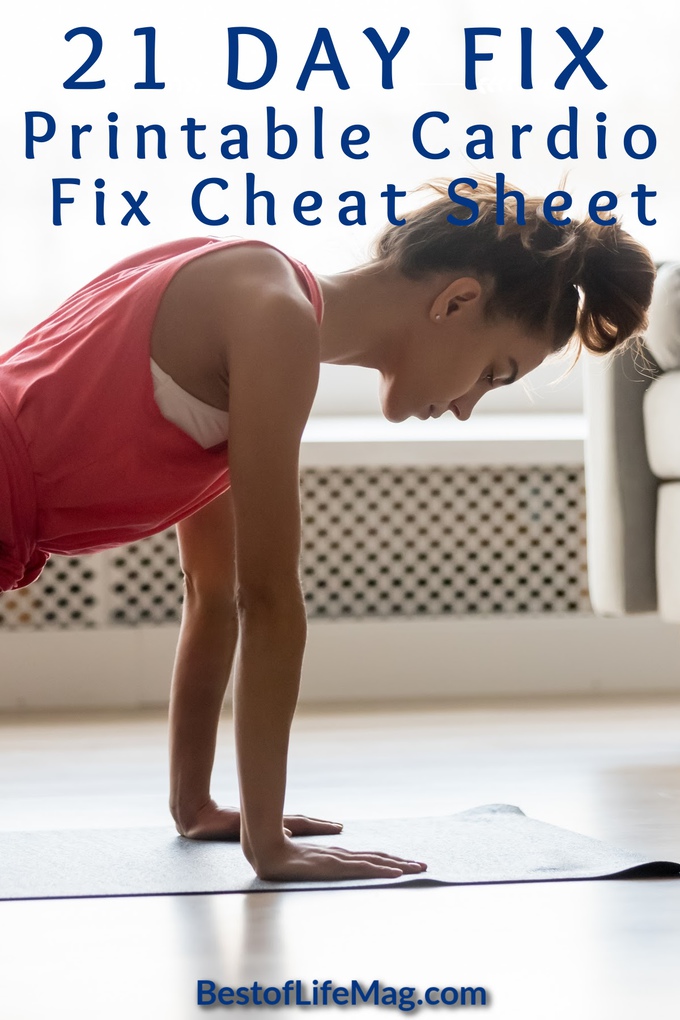 As for the workouts, they're all doable even for those of you who might not feel like you are in the best shape of your lives! Check out the links below for an overview of each of the workouts within the program.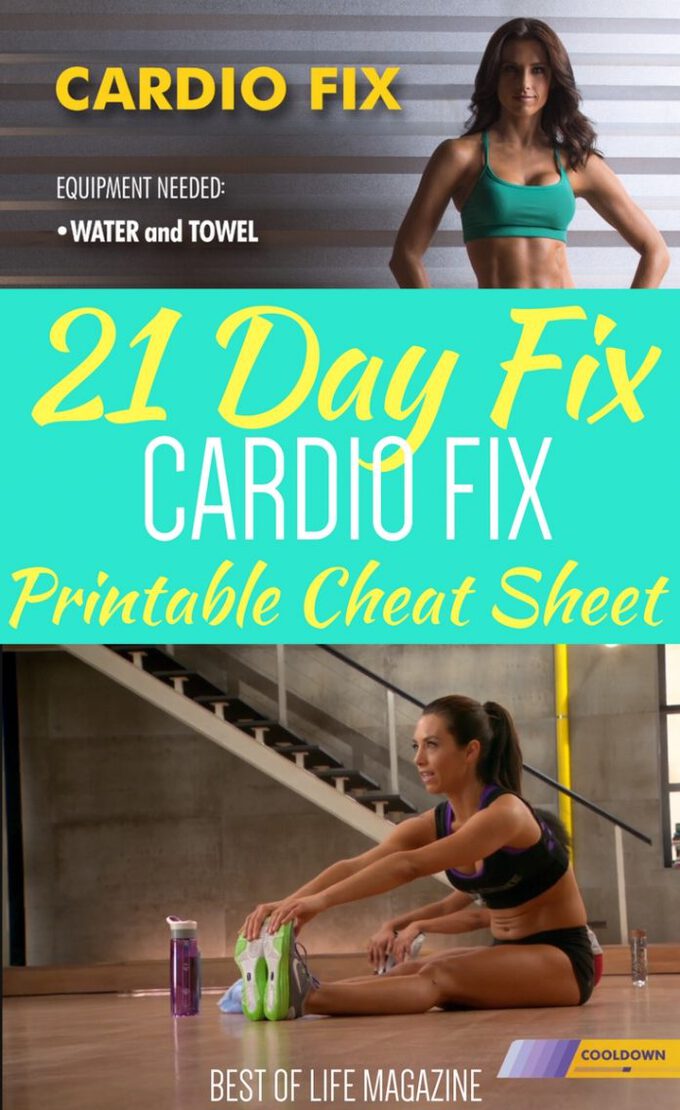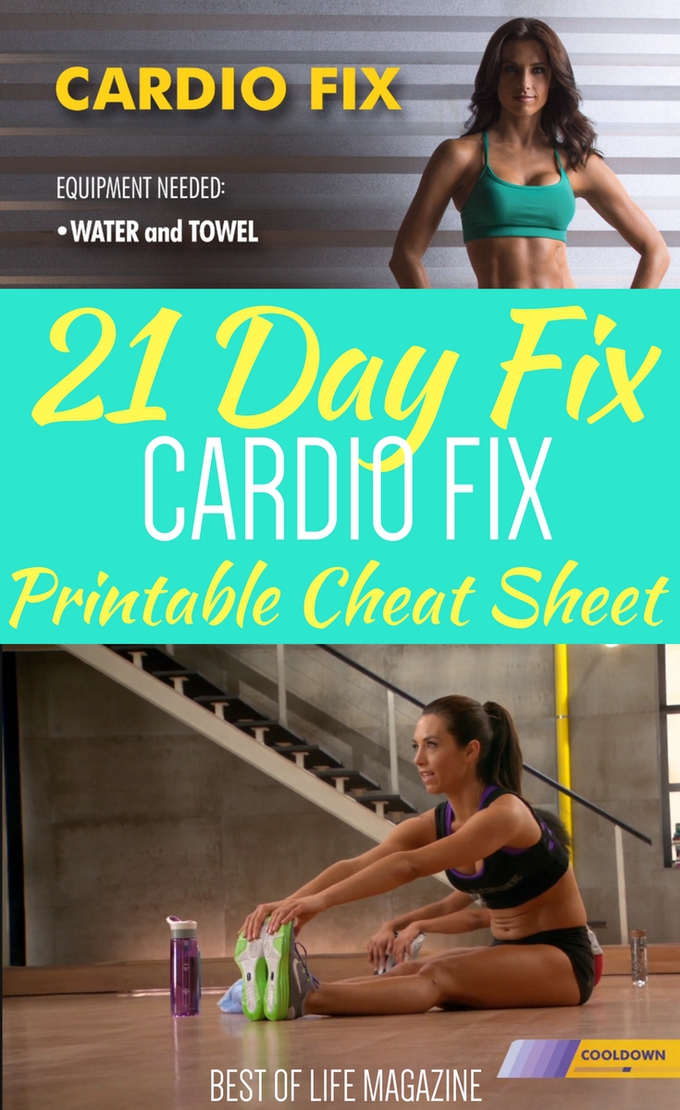 21 Day Fix Workouts
Plyo Fix Workout Tips and Review
10 Minute Fix For Abs Tips & Overview
Dirty 30 Workout Review {Moves & Exercises}