This site contains affiliate links. Please read our Policies for information.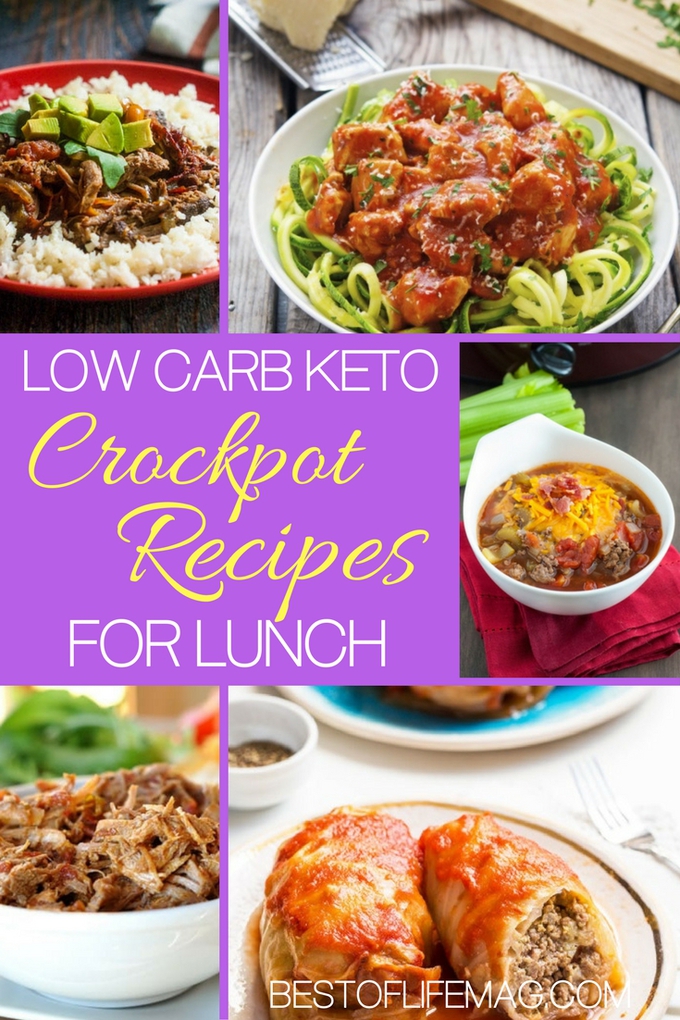 There are many factors that can make a keto diet difficult for just about anyone. One of the biggest reasons people stray from their diet is not having recipes that work for them. Crockpots are a great way to help you through your keto diet. You can set a meal to cook and forget about it. Things get even better when you realize that there is a world of people who can share their favorite low carb keto crockpot recipes for lunch dinner and more.
There are a lot of great ketogenic diet resources out there now. There are supplements, cookbooks, recipes, guides, and even workout programs that can help you see amazing results with the keto program!
Use the knowledge of others to help you build out a complete menu of low carb keto crockpot recipes for lunch or any other meal of the day.
Starting the day with a low carb breakfast is almost mandatory when on a keto diet. But keeping that low carb going with a low carb keto lunch is almost as important. Staying on track is key and even if you aren't a gourmet chef, you can stick to your diet.
Use the recipes of others to build out your own personal menu. Recipes can range from easy to difficult and from tasty to downright delicious. No matter where you land on the spectrum of skill, you can enjoy low carb keto crockpot recipes for lunch.
Slow Cooker Stuffed Peppers | The Slow Cooking Housewife
No Bean Chili | Drop the Sugar
Dairy Free Shredded Chicken Tacos in the Crockpot | Best of Life Magazine
Meatball Pizza Bake | 3 Little Greenwoods
Loaded Cheesy Cauliflower Soup | Recipes That Crock
Sour Cream Chicken Enchiladas | Kalyn's Kitchen
Zucchini Noodles & Slow Cooker Meatballs | The B Keeps Us Honest
Buffalo Chicken Tacos | Crockpot Ladies
Pork Chili Verde | My Natural Family
Crockpot recipes come in handy for everyone. Most recipes are very simple and don't require you to watch over the cooking as it goes.
Instead, you just toss all of the ingredients into the pot, set it, and enjoy the food when it's ready.
Salsa Chicken | Sweet Potatoes & Social Change
Creamy Chicken Arrabbiata | The Iron You
Soy Honey Pulled Chicken | Deb's Pots
Pork Ribs with Killer Barbecue Sauce | Beauty and The Foodie
Cauliflower Bolognese with Zucchini Noodles | Inspiralized
Tomato Basil Pulled Chicken | Cupcakes & Kale Chips
Carnitas | Paleo Betty
Using low carb keto crockpot recipes for lunch is simple. Either set the crockpot before you go to sleep, then pack the food in a container and go or make extra dinner.
Simply use a recipe you like for dinner one night and pack the leftovers for lunch the next day. Crockpots can really help you stick with your diet.
Chipotle Pork | My Life Cookbook
Pizza Chicken | Smile Sandwich
Cheeseburger Soup | The Low Carb Diet
Ropa Vieja | Paleo Magazine
Beef Bourguignon | The Healthy Foodie
Mediterranean Chicken | Family Food on the Table
Kalua Pork | So Let's Hang Out
Staying on track with your low carb keto diet doesn't need to take months of planning either. There have been many different versions of a keto diet and many who have done them before.
Let those who have come before you help you make it through your journey with their experience.
Cabbage Rolls | Grubs Paleo
Un-Stuffed Cabbage Roll Soup | Sugar Free Mom
Chili Verde | Mel's Kitchen Cafe
Chicken Bacon Chowder | Peace, Love, and Low Carb
Buffalo Chicken Meatballs | How to This and That
Pulled Pork Sliders | CrossFit Unveiled
Pulled Pork Taco Salad | Anya's Eats
Thanks to so many people following a keto diet in the past, we have so many different recipes that work. You never have to get bored with the foods you eat because you can try something new almost every day.
That excitment and ease of use is what makes keto dieting so easy. Even if you're just starting out and need a few low carb keto recipes to get you started.
Ground Beef Minestrone Soup | Confessions of an Overworked Mom
Shredded Chicken | Fed and Fit
Collard Greens with Bacon | Meatified
Coconut Curry Pork | Paleoly
Bacon Cabbage Chuck Beef Stew | The Nourished Caveman
Zuppa Toscana Soup | Gal on a Mission
Cauliflower Mac and Cheese | Apples for CJ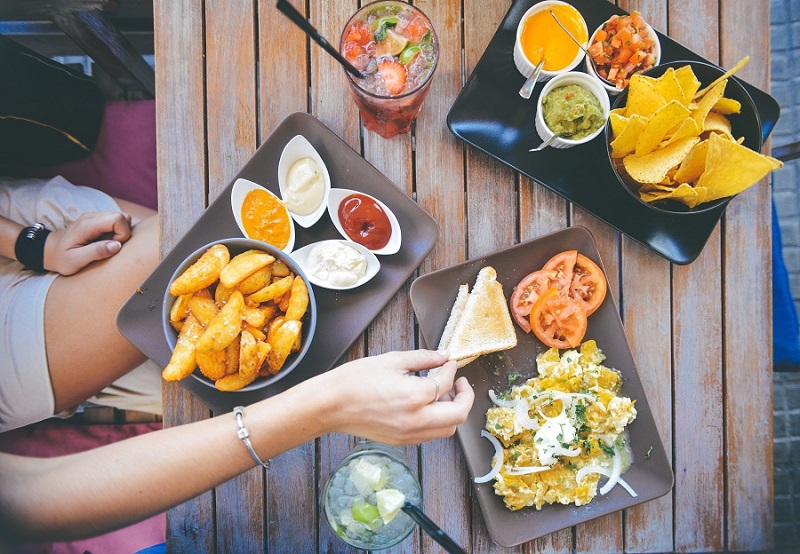 More Low Carb Keto Tips and Recipes
Low Carb Breakfast Recipes for a Keto Diet
Easy Keto Dessert Recipes to Diet Happily
How to Get Your Body into Ketosis | Optimal Ketosis Tips
Ketogenic Diet Plan Shopping Lists
Easy Keto Recipes with Ground Beef
Dairy Free Ketogenic Recipes to Enjoy