This site contains affiliate links. Please read our Policies for information.
Luxury skincare items don't have to be difficult to find or expensive! There are tons of products out there that can be a great addition to your skincare and beauty routine. One of the biggest reasons why I look for great beauty items is to achieve one goal: younger looking skin. We all want to look and feel our best for as long as possible. With these awesome beauty products that goal becomes a little easier to achieve. These are the most popular items that can help you get younger looking skin.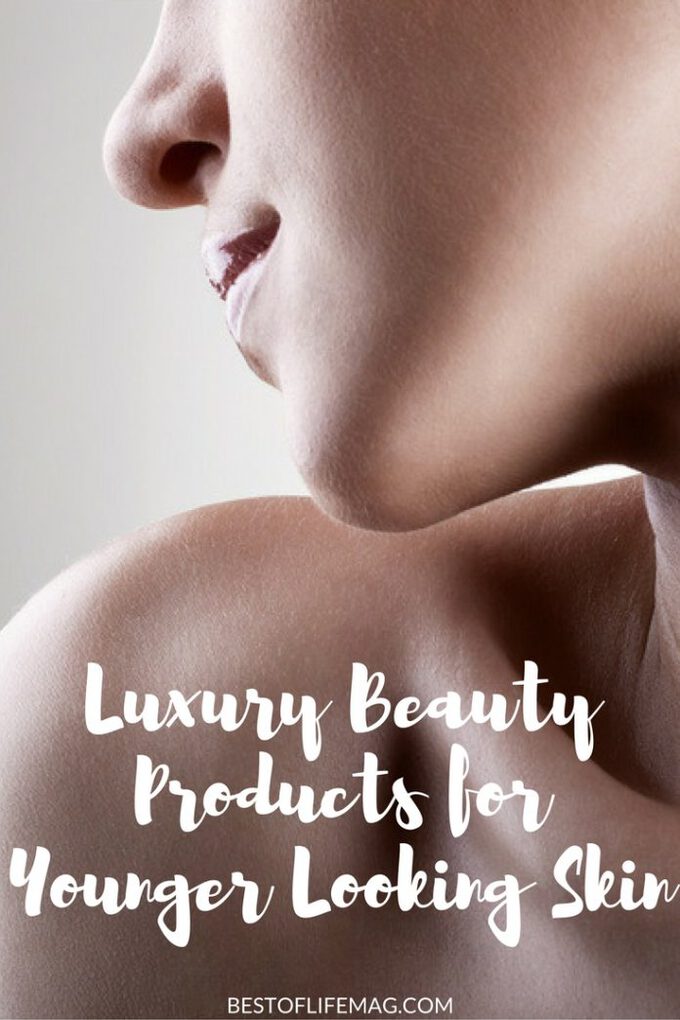 Luxury Beauty Items for Younger Looking Skin:
Masks & Scrubs
If you've never experienced the joy of a face mask you have to try some of these products for younger looking skin. These are all facial masks and scrubs that help remove impurities, soften skin, and add they can also help bring back that youthful glow!
Cleansers & Lotions
One of the most important things to remember on the journey towards younger looking skin is to cleanse and moisturize no matter what! Even when you're tired it's important to wash your face and put on the lotion! Dry skin tends to age more quickly and most moisturizers have SPF in them that will aid in the fight against aging.
Serums & Tools
Sometimes you need a little extra help than cleansing and moisturizing can't take care of, in that case you might want a serum or some tools. Taking care of skincare issues can be a breeze when you have proper tools. Serums also come in handy for keeping skin extra soft, supple, and looking younger!
Save