Easy Low Carb 2 Ingredient Desserts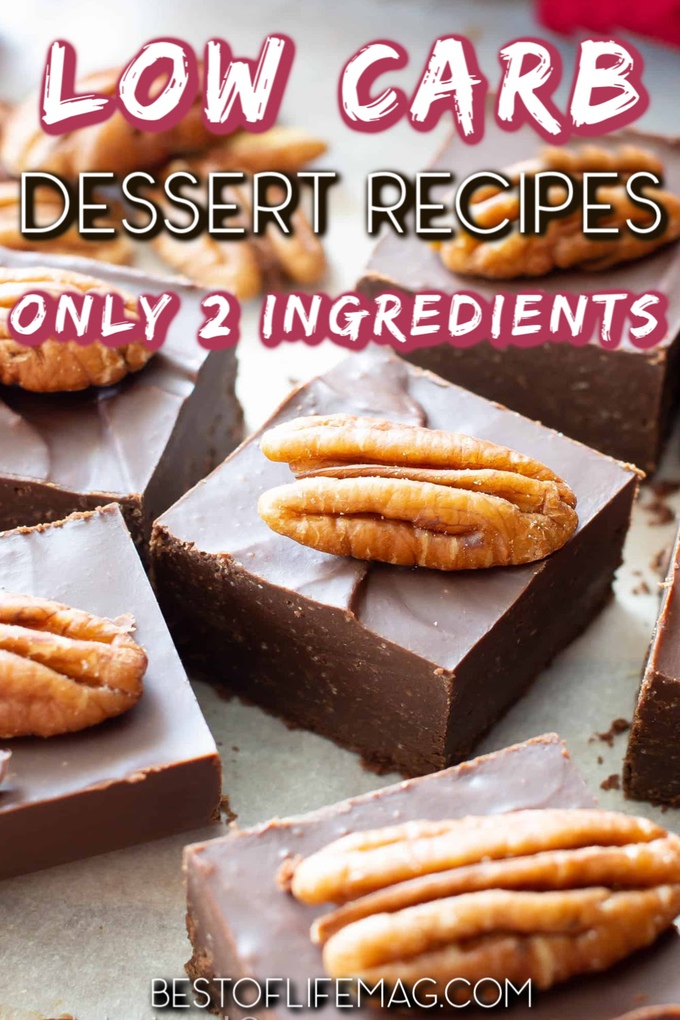 Dessert cravings happen! You are following your low carb or Keto diet and doing well. Then all of a sudden, a craving for something sweet hits you like a truck. Realistically you have 3 choices. Try to ignore the craving and hope it goes away. Come on willpower! Give in to your craving and risk saying goodbye to ketosis and your good intentions. Don't do that! Instead, take the third option and have quick and delicious and pre-portioned, low carb 2 ingredient desserts on hand.
Finding delicious low carb desserts will help you be successful on a low carb diet tip. These low carb 2 ingredient desserts are easy to make and help satisfy a sweet tooth.
These low carb 2 ingredient desserts are so simple you can whip them up on a moment's notice or make a batch in a few spare minutes, then freeze or refrigerate until your sweet tooth rears its head.
There is no excuse to reach for sweet pre-packaged treats that will be laden with carbs and ruin your diet. If you have a tendency to crave chocolate you are in luck. There are so many ways to get your chocolate fix.
From mousse to fudge and even frozen pops, you will have a variety of desserts to choose from. If your dessert taste runs more on the fruity side, you are covered as well.
Mousse Pudding | Listotic
Keto Fluff Dessert | Quirkshire
Sugar-Free Fudge | My Montana Kitchen
Cheesecake Mousse | This Southern Girl Can
Chocolate Pecan Low Carb Fudge | Beaming Baker
Low Carb 2 Ingredient Desserts
Believe it or not, you can even make cookies (yes cookies!) using just 2 low carb ingredients. Choose your favorite, or two, from the dessert recipes here and you will literally add two ingredients to your next shopping list.
Orange Creamsicle Jello Whips | Resolution Eats
Jello Pops | My Life Cookbook
Pudding Dessert | Moore or Less Cooking
Keto Fudge | The Big Man's World
Chocolate Truffles | Green and Keto
Cooking Tips
Even if you have never considered yourself much of a dessert chef, these recipes are so simple we're sure a kid can do it.
They are so tasty you might also want to hide them from your kids, but why not share the sweet healthy rewards. You can always make another batch.
Peanut Butter Cookies / Keto | Keto and You
Chocolate Fat Bombs | Easy Keto Living
Low Carb Peanut Butter Cookies | Low Carb Diem
Mousse | Ketovale
Fudge | Kirbie's Cravings
More Low Carb Recipes
2B Mindset Instant Pot Chili Recipe | Low Carb Beanless Chili
Low Carb Zoodles and Meat Sauce Recipe
Low Carb Vegetarian Recipes for Dinner
Easy Ways to do a Low Carb Diet | 9 Low Carb Plans