Winter Margarita Recipe Ideas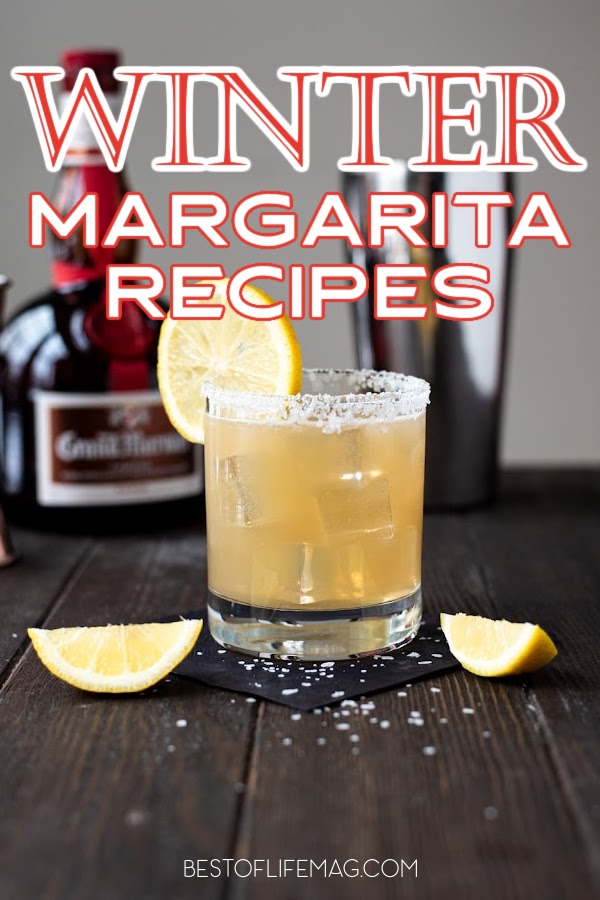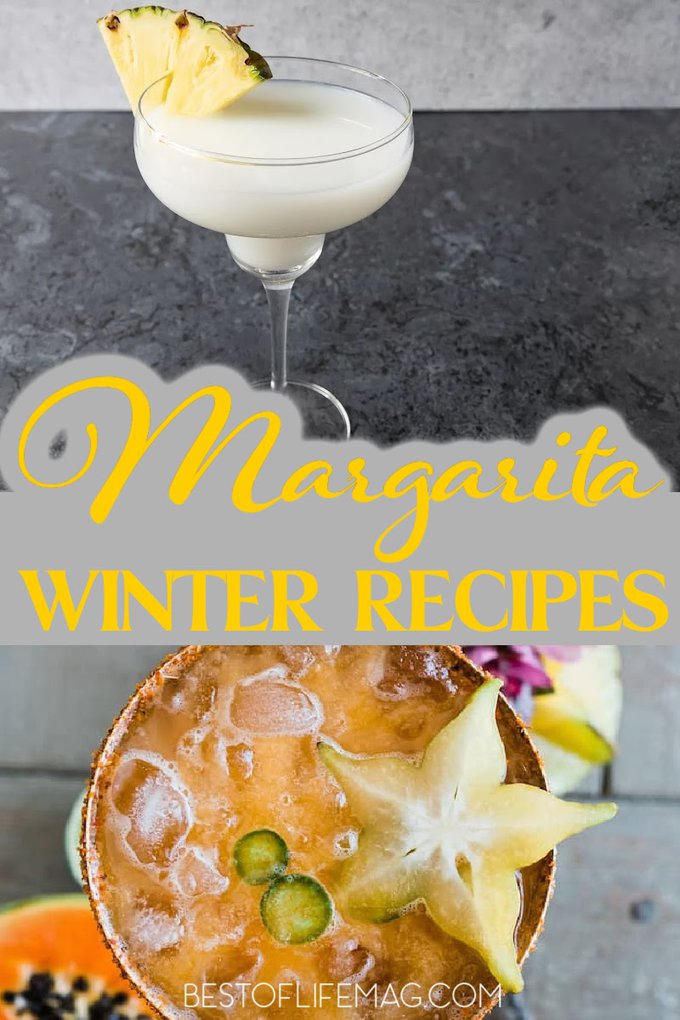 When people think about margaritas, they often picture poolside drinks in warm weather. But margaritas are the perfect cocktail and can be made to fit into the winter season. Winter margarita recipe ideas use slightly darker tequilas, making them more soothing than energizing.
Don't put the margarita mix away this winter. Instead, use some winter margarita recipe ideas to get you through the season. Some cocktails have a season, like mulled wine for winter and pina coladas for summer.
Most people associate margaritas with summer; however, there is no need to put the tequila away when the weather gets cold. Instead, use winter margarita recipe ideas to keep you going. It's relatively easy to make a margarita in the winter and enjoy it, but if you want to make that margarita feel more like the season, you will need specific recipes.
The best tequila to use for these margaritas is a darker, Anjeo tequila. The tequila alone is more like a whisky, but it still has that tequila taste. Once you have the right tequila, the rest will fall into place like a warm winter glove on a cold night.
You may recognize some of these margaritas, but they all have the winter twist you're looking for. Whether you prefer them blended to perfection or on the rocks, each of these margaritas is tasty and will remind you of summer while also soothing the soul on a chilly wintry day.
Sparkling Blood Orange Margarita | The Best of Life Magazine
Cranberry Margarita Recipe on the Rocks | The Best of Life Magazine
Patron Grapefruit Margarita | The Best of Life Magazine
Honey Lemon Margarita | Kitchen Swagger
Border Grill Anejo Margarita | LA Weekly
Winter Margarita Recipes
Winter Margaritas come in many different flavors, just like normal margaritas do. However, these margaritas use more flavors from the season. You will find coco, honey, lemon, and winter flavors. We can also rely on our favorite fruits from other seasons as well.
But the biggest draw of these margaritas is how they will remind you of warmer seasons. We are more accustomed to using margaritas as a summer drink; that's a mistake. We should be using these recipes to take us back to sunnier days when the clouds come rolling into town.
Coco Margarita | The Spruce Eats
French Kiss Margarita | Bakers Royale
Papaya Margarita | Muy Bueno Cookbook
Tangerine Margarita | Chow Hound
Tres Hombres Margarita | Surf and Sunshine
Winter Cocktails
Winter Margarita recipe ideas are just the beginning. You can make plenty of winter cocktails that are perfectly suited to get you more in touch with the season. The goal should be to pull ingredients that are in season during winter.
Pears, lemons, kiwis, persimmons, and oranges are just a few fruits that are harvested in the winter. That means that some of the fruits we mostly associate with summer are actually winter fruits. You will find a lot of those flavors in these margaritas. But they go great in other cocktails as well.
Guava Margaritas | Martha Stewart
Cold Brew Margarita | Powell & Mahoney
Mile High Margarita | Patron Tequila
Kumquat Dream Margarita | Liquor
Cadillac Margarita | 3 Amigos Tequila
More Margaritas
15 Fall Margaritas for a Cozy Evening. | Margaritas are not just for specific seasons, they fit in just about every season.
Blackberry Lemonade Margaritas. | Fruit plays a big role in cocktails. You can make some amazing margaritas with fresh fruit.
Mermaid Margarita Recipe. | Take things to the next level with a batch of mermaid margaritas for summer parties.
Margarita Pitcher Recipes that are Perfect for Parties. | One margarita is never enough; you might as well make an entire pitcher.
Strawberry Jalapeno Margarita Recipe on the Rocks. | You can add a little spice to your margarita with jalapeno and some strawberries.