Low Carb Breakfast Recipes for a Keto Diet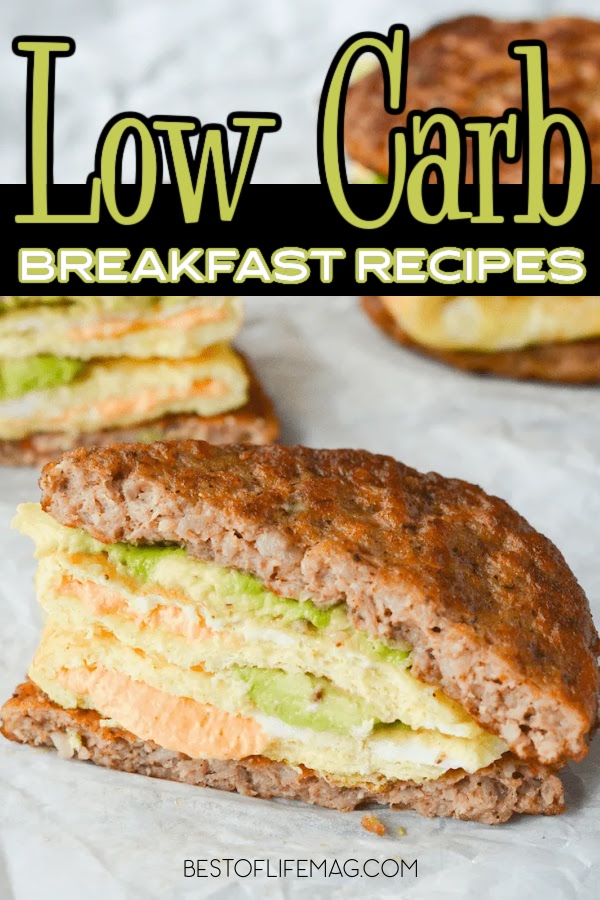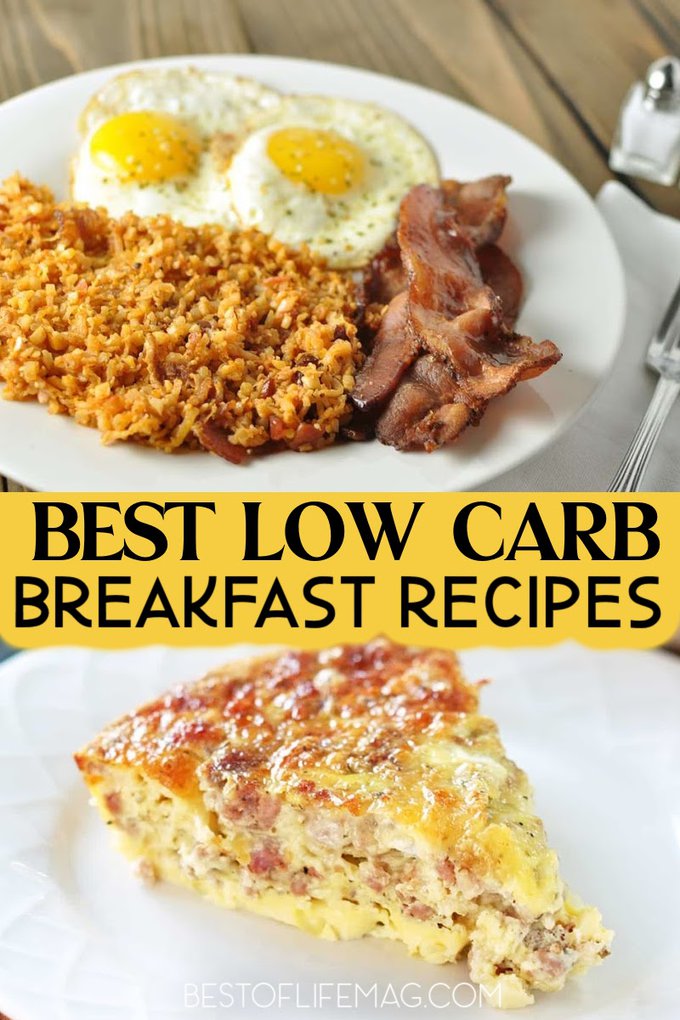 A keto diet requires a little more effort in the kitchen especially when it comes to breakfast. Not just any old pancake or waffle recipe will do the job. However, there are plenty of great low carb breakfast ideas that will keep you in line with your keto diet and keep you satisfied at the same time.
The best part is, there are some breakfast recipes that let you enjoy the things you love without having to stray from your diet. Use these best low carb breakfast recipes to start every day off on the right foot with your ketogenic diet and enjoy dieting again.
When people think breakfast they think of a few mainstays. Pancakes, waffles, eggs, and bacon are among the most popular breakfast items in the country. Luckily, for low carb breakfasts, the mainstays include pancakes, waffles, eggs, and bacon.
That means you can enjoy the breakfasts you love and stay in line with your keto diet plan. The best low carb breakfast recipes will make you feel like you're not even on a diet, even if you have a strict regimen ahead of you.
Keto Breakfast Muffins | The Best of Life Magazine
Crockpot Overnight Breakfast Casserole | The Best of Life Magazine
Chocolate Chip Waffles | Tasteaholics
The Ultimate Keto Bagel | The Nourished Caveman
Blueberry Cream Cheese Danish | All Day I Dream About Food
Low Carb Breakfast Recipes
A low carb diet is a type of ketogenic diet that allows your body to enter a state of ketosis. When your body is in a state of ketosis fat is used for energy instead of carbs. However, to be successful on a ketogenic diet, you need to enter a state of ketosis first.
Keto Raspberry Chia Pudding | Keto Diet Blog
Fried Radish and Cauliflower Hashbrowns with Bacon | Peace, Love and Low Carb
Blueberry Muffins | Low Carb, So Simple
Cinnamon Roll Muffins | Grace-Filled Homemaking
Grain Free Chocolate Donuts | Sugar Free Mom
Staying in Ketosis
Removing as many carbs from your diet as possible is the best way to enter a state of ketosis. Breakfast, lunch, and dinner all must be treated the same and if you snack, you must snack on low carb options. You must be disciplined enough to stick to the diet or else you'll risk leaving the state of ketosis and ruin your diet.
Sausage and Egg Breakfast Casserole | 730 Sage Street
Keto Breakfast Sandwich | Hey Keto Mama
Breakfast Burrito | Living Chirpy
Cinnamon Streusel Coffee Cake | Briana-Thomas
Mexican Cheese Danish | Jen Saves
Low Carb Diets
Luckily, there are enough low carb breakfast recipes, lunch recipes, and dinner recipes that will help keep you on track. You don't need to sacrifice flavor or your favorite meals to stay low carb which makes it easy to remain strict on your diet. Enjoy the foods you like and stay in line with your diet.
Bacon Studded Maple Donut Holes | I Breathe I'm Hungry
Sausage Rolls & Gravy | Nana's Little Kitchen
Sausage Cream Cheese Pinwheels | My Table of Three
Roasted Eggplant Shakshuka | The Brick Kitchen
Smoked Salmon and Egg Stuffed Avocados | Fresh Planet Flavor
More Low Carb Recipes
Low Carb Healthy Breakfast Wraps | Breakfast wraps are an easier way to enjoy breakfast while you're on the go.
Low Carb Buffalo Cauliflower Bites Recipe | Cauliflower bites are a healthy snack that get better with a bit of buffalo sauce.
Crockpot Chicken and Veggies Soup | Soup is not always easy to gauge for a low carb diet. But this soup has the green light.
Low Carb Cauliflower Rice and Shrimp Recipe | Cauliflower really is more versatile than you may think.
Low Carb Crockpot Pizza Casserole | You can enjoy almost all aspects of a pizza while on a low carb diet. You just need to skip the dough.