Crockpot Freezer Meals for New Moms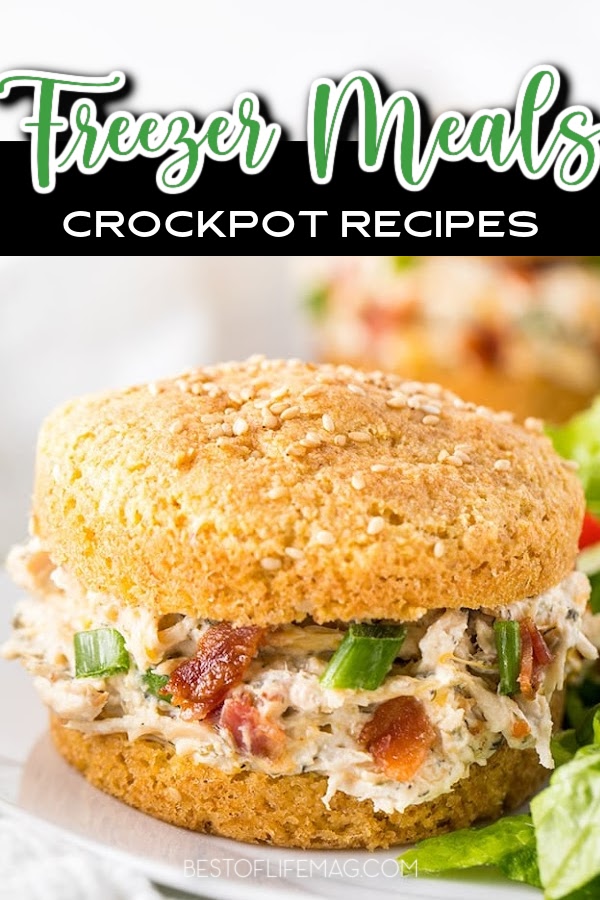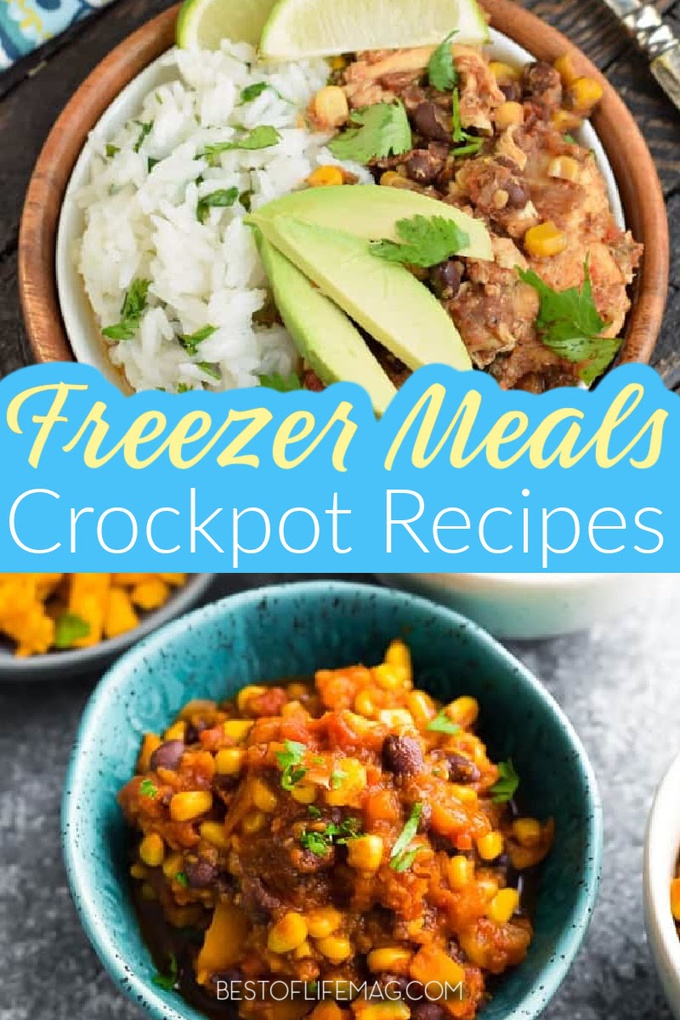 Being a mother is a rewarding thing with so many opportunities to make amazing memories and hit heartwarming milestones. But there is a catch. New moms have very little time, if any, to themselves. But there are crockpot freezer meals for new moms that could help save a little time each day throughout the week.
New moms don't have a lot of time to enjoy a great meal, let alone prepare a healthy and delicious dinner, but crockpot freezer meals for new moms will help. These crockpot freezer meals for new moms are not for baby food. Instead, you can use these recipes for you.
The idea is to make it easier to actually enjoy your meals as much as possible. You will need freezer bags, freezer bag stands, and of course, a crockpot. You can spend one afternoon prepping as many meals as you'd like. Simply toss the measured ingredients into a freezer bag, then place it in the freezer.
You can then pull out a bag before you go to bed one night, put it in the fridge, and then dump it in a crockpot in the morning. The meal will be ready by the time you are ready for dinner. It is that easy. That will open your evenings up so you can handle the new addition to your family.
You could even share nap time with your new baby without worrying about what will be for dinner. But what makes that even better is that you know dinner will taste amazing. It won't be a flop just because you didn't stand over it and watch it cook the whole time.
Italian Pork Roast | The Family Freezer
Beef and Broccoli | Mommy Savers
Pineapple Chicken | Crystal & Co.
Pineapple Beef Teriyaki | Once a Month Meals
Beef Stew | Pinch of Yum
How to Make Crockpot Freezer Meals for New Moms
The first thing you will want to do is prep your recipes. Most people like to make many different recipes in one afternoon. In fact, some people have prepped more than 25 meals in one day. That is why it is a good idea to figure out which recipes you want to use and which you don't.
You will then need to gather all of the ingredients and get to prepping.
Cheesy Tortellini | Damn Delicious
Chicken Taco Soup | The Chaos and the Clutter
Crockpot Nacho Chicken | Mommy's Fabulous Finds
Vegan Chili | Sweet Peas and Saffron
Crack Chicken | Wholesome Yum
Cooking the Meals
Crockpot freezer meals for new moms are meant to save time by moving the prep to when you have free time. The meals are prepped and then tossed in the freezer. You will want to move one of the freezer meals from the freezer to the fridge the night before you plan to make it. This will allow the meal to safely thaw out.
Dump the contents of the bag into your crockpot in the morning and then let it cook throughout the day. The meal will be ready for dinner time, and you've spent all day doing more important things.
Cilantro Lime Chicken | Shugary Sweets
Chicken and Rice Soup | Slow Cooker Kitchen
Sticky Chicken Drumsticks | Farm Girl Gourmet
Taco Chili | Grace and Good Eats
Jamaican Jerk Chicken | Fit Slow Cooker Queen
More Crockpot Recipes
Dairy & Gluten Free Slow Cooker Hawaiian Chicken Recipe | Crockpots are great at making chicken but even better at making flavorful, Hawaiian chicken.
Easy Crockpot BBQ Ribs Recipe | Slow Cooker BBQ Ribs | Your ribs will be extremely juicy, very tender, and probably the best ribs you've ever made all thanks to your crockpot.
Easy Crock Pot Chicken Tortilla Soup Recipe | Low Carb Slow Cooker Tortilla Soup | Tortilla soup makes the perfect dinner or even make-ahead meal that can easily be made in a slow cooker.
Slow Cooker Chicken Broccoli and Rice Casserole | Dairy Free Crock Pot Recipe | Chicken is very versatile. You can make a Hawaiian chicken like the recipe above. But you can also make a classic chicken and rice plate, too.
Crockpot Black Bean Dip Recipe | Slow Cooker Cheesy Bean Dip | You can even use a slow cooker to make dips for your chips or veggies that can easily be served at your next party.