This site contains affiliate links. Please read our Policies for information.
With the long list of things that we should do as parents, there is nothing more important that teaching your children to love books.  Books open up new worlds and allow us to escape and explore a place we would never know and we are so excited to partner with Mom Select to help share a new book that children will surely love.  New York Times bestselling author and Children's Choice Book Award Author of the Year James Patterson has brought a new heroine to life for children – and parents – to enjoy in Jacky Ha-Ha.  This twelve-year-old girl makes people laugh in an easy to read book that all kids can relate to.
Jacky Ha-Ha by James Patterson will resonate with young girls and foster their love of reading through a relatable story filled with laughter.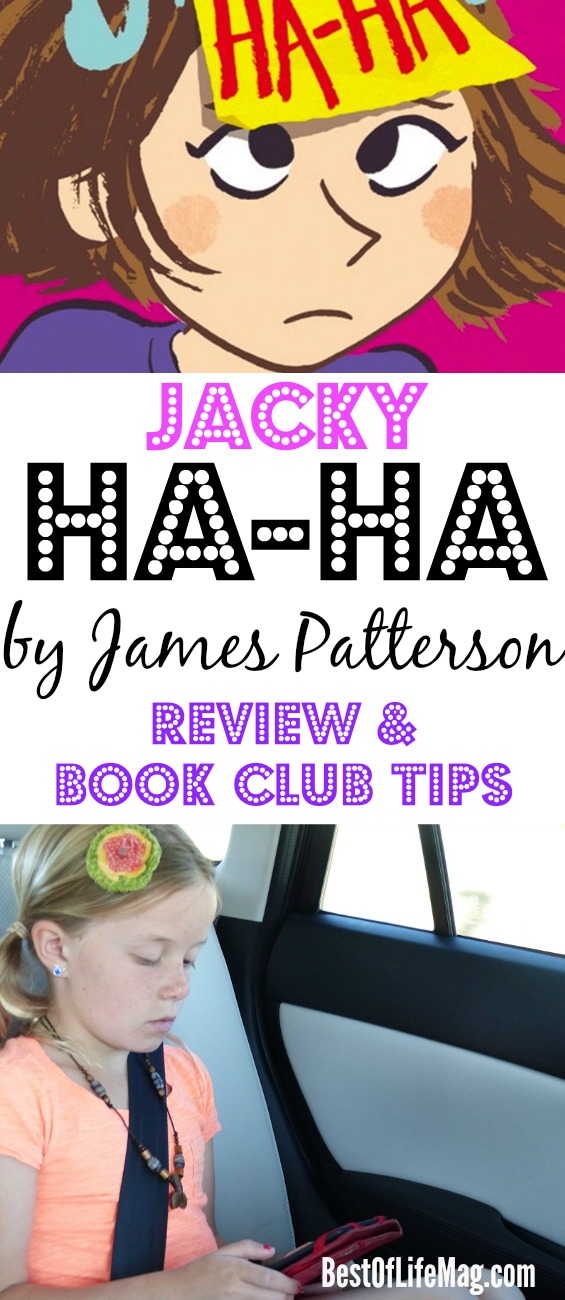 About Jacky Ha-Ha
James Patterson is well known to many of us and in Jacky Ha-Ha, his new middle grade novel, he introduces us to a funnier than ever new heroine, Jacky Ha-Ha.  As the class clown she is always able to tell a joke to make sure kids laugh with her instead of at her.
While hilarious, Jacky's "strategy" is more common than ever with children because they all struggle to figure out when it is okay to do things and how to distract from the issue at hand with humor.  At twelve-years-old Jacky Ha-Ha loves to make people laugh but it also keeps Jacky from thinking about the less than funny things going on in her life.  We all know these issues are incredibly real for many children.
Despite her love of laughter Jacky Ha-Ha needs to decide just what she will give up to ease her worries and in the process learns a bit more about herself.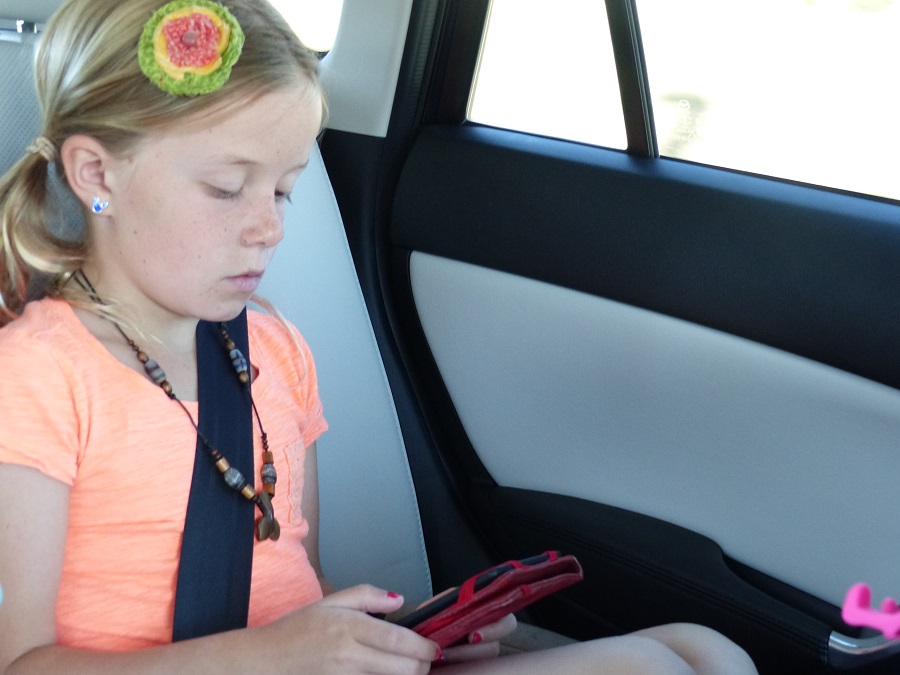 Reading Age
Ava is in third grade and loved the entire experience of reading Jacky Ha-Ha!  I would consider her to be a slightly above average reader and she struggled very little with words and as we talked along the way, it was evident that she was able to comprehend what she was reading throughout.   The book is 384 pages as well so once your reader is confidant with longer books, Jacky Ha-Ha is perfect; my personal recommendation is the book is good for readers through sixth grade.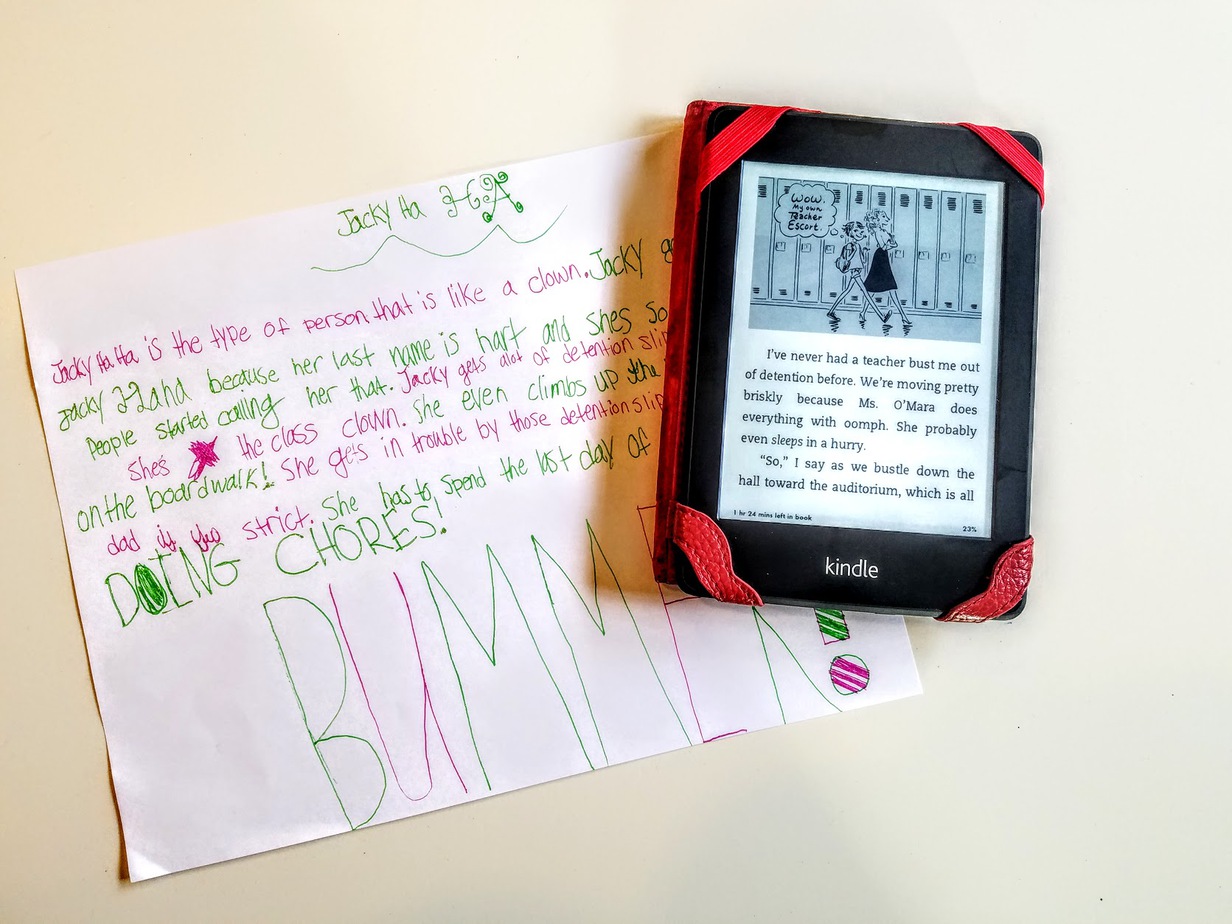 Mother-Daughter Book Club Tips
Children always learn best by watching the adults around them, especially parents.  As a former educator with my Masters Degree in Reading this is such an important topic that I am very passionate about.  So much focus is spent on getting kids to read from birth on, which yes, is critical.  But many readers are lost during their upper elementary and middle school years.  Jacky Ha-Ha captures those readers and pulls them into a story, and a life, that is relatable and truly funny.
Read Together:  Ava and I had so much fun reading Jacky Ha-Ha together and chatting about it along the way!
Make it a Date: She wrote some of her thoughts down and we would talk about them over a walk or Starbuck's date; Jacky Ha-Ha by James Patterson really is the perfect book to read as a mom-daughter book club to further develop the love of reading.
Share a Common Language:  Bonding with children is amazing at any age, but experiencing this with Ava over a good book was magical, allowing us to share a common language.
Keep Communication Open: This experience really got me thinking about how important a book club with our daughter is because it will keep the lines of communication open.
Jacky Ha-Ha
debuted at #1 on the New York Times bestseller list and is available to purchase in hardcover or Kindle format.