This site contains affiliate links. Please read our Policies for information.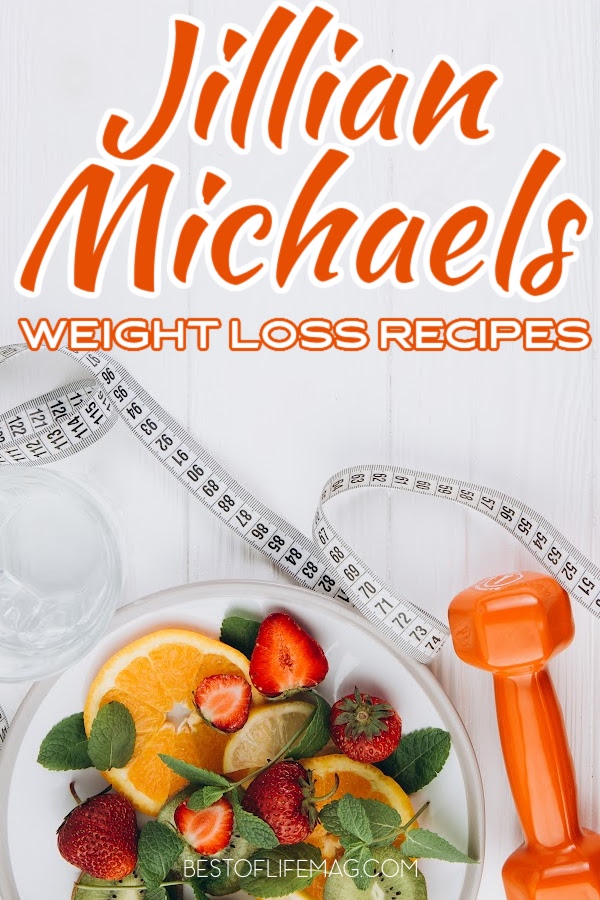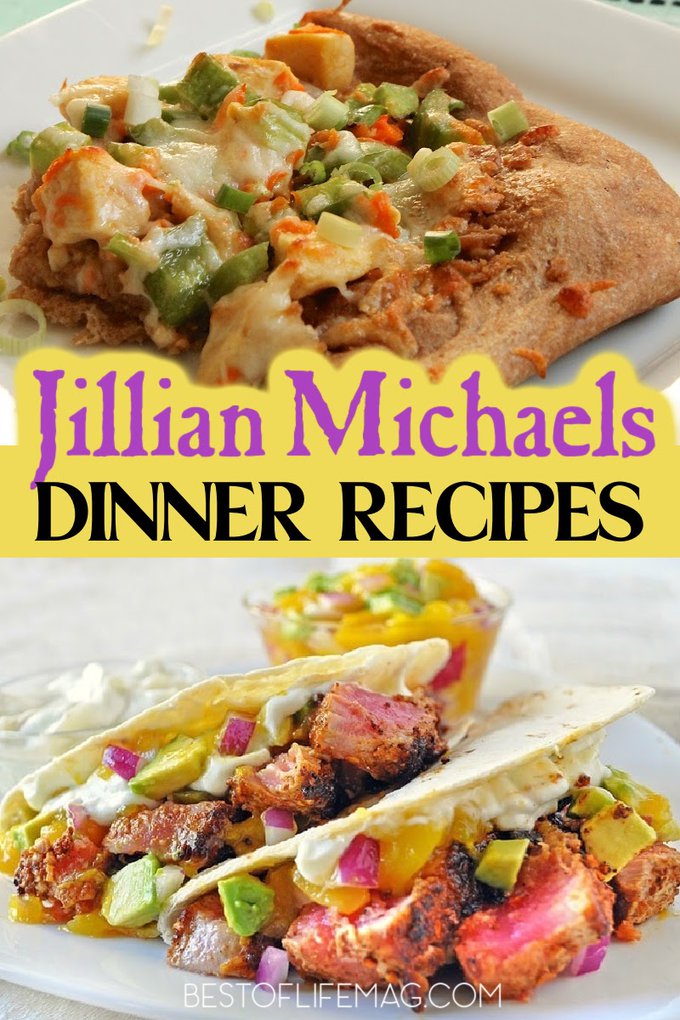 Trying to eat healthy all day can get a bit complicated. When dinner comes around, you may not know what to cook or eat that will keep you on the health train. Luckily, Jillian Michaels dinner recipes are easy to make and keep you on the right track.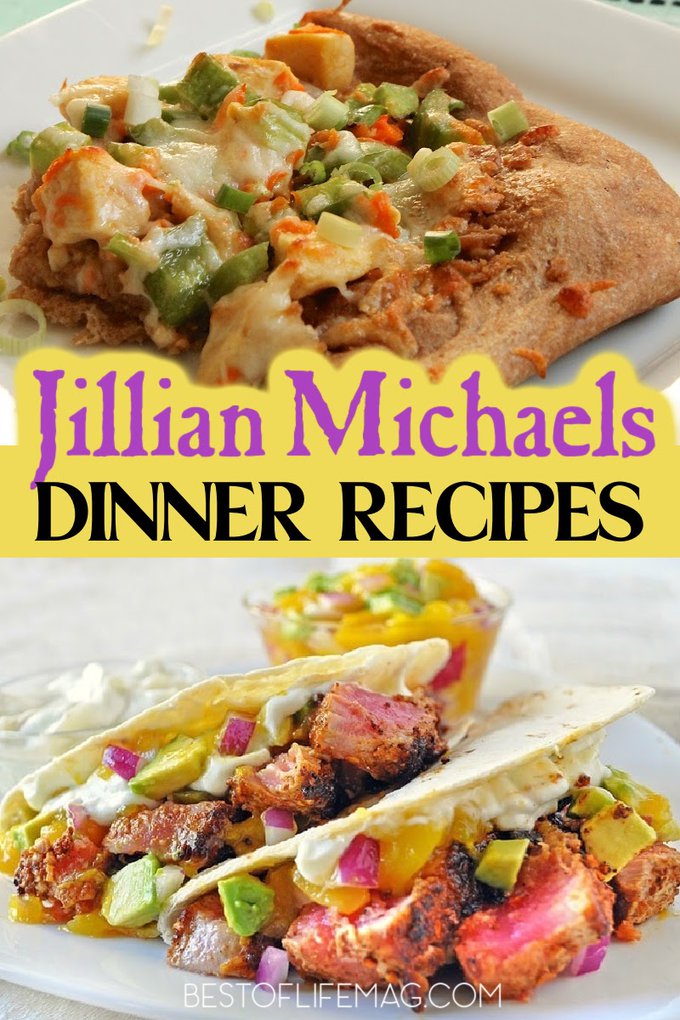 You no longer need to struggle to find something that sounds good and is healthy to end your long day of eating right. Pull out your grill pan and get ready to enjoy a wonderful dinner! These Jillian Michaels dinner recipes can help you end the day right and keep that weight off.
Spinach Frittata | The Best of Life Magazine
Pasta With Zucchini, Tomatoes, and Creamy Lemon-Yogurt Sauce | Ezra Pound Cake
Mediterranean Pizza | Jillian Michaels
Quinoa Stuffed Peppers | Health, Food, and Fitness
Hot German Potato Salad | All Recipes
Spicy Mahi Mahi and Mango Fish Tacos | This Mama Cooks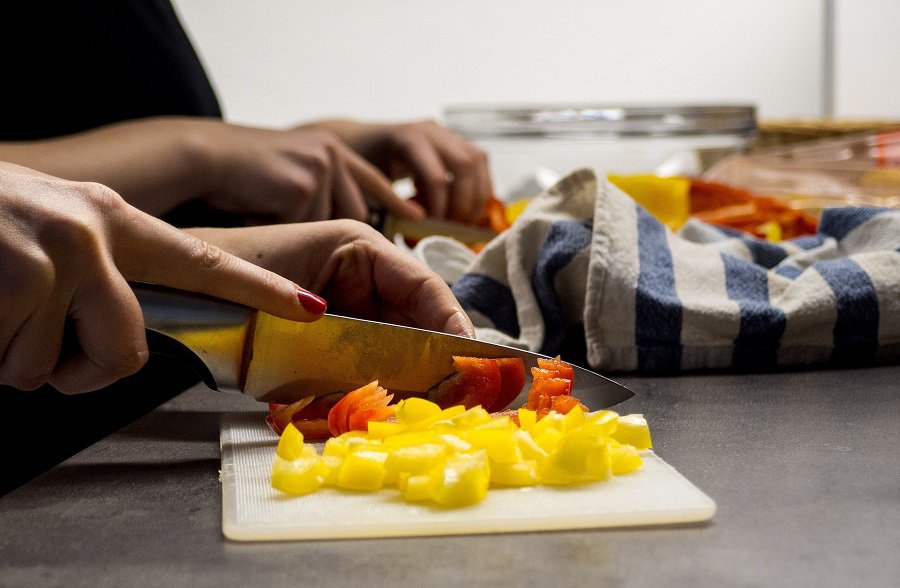 Jillian Michaels Dinner Recipes
Staying on track with any of Jillian Michaels workout plans requires equal work in the kitchen. However, Jillian makes things easier by giving you all the tools you need to stay on track.
Chipotle Flank Steak Tacos | Shrinking Jeans
Salmon and Lentils With Moroccan Tomato Sauce | Jillian Michaels
Chickpea Burgers | Strong Girls Eat
Grilled Skirt Steak | Sparkrecipes
Lemon Garlic Shrimp | Wendy Nielsen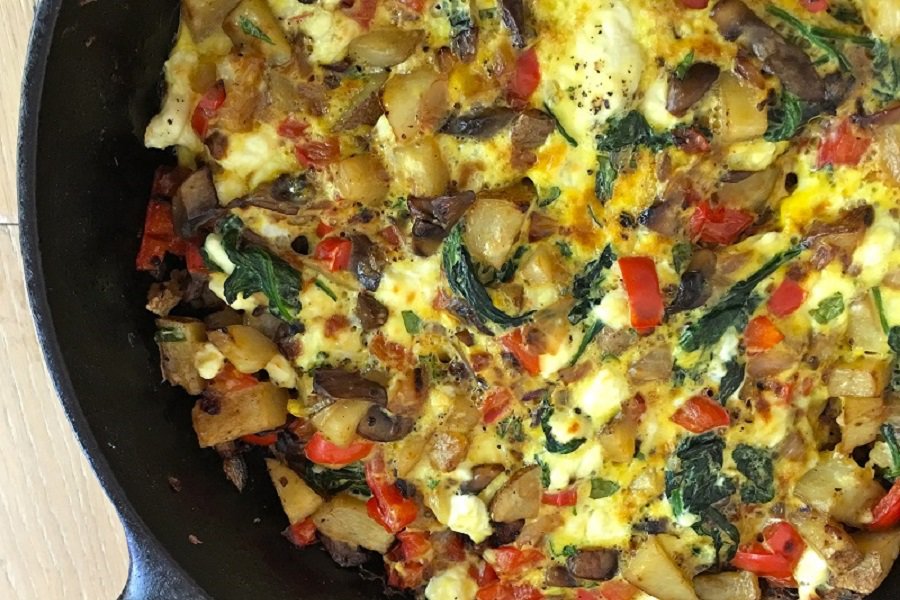 Tips for Weight Loss
All of the healthy recipes are meant to help you lose weight and tone up. You can rest assured, though, that the recipes include a ton of flavor and are suitable for the whole family to enjoy. There's no need to cook a meal for your family and a separate one for yourself.
Not everyone likes to eat a full meal, which is fine. Replace any meal of the day with Jillian's Green Juice, and you'll have the nutrients you need to keep going. Maybe you're also a bit adventurous and like to have breakfast for dinner. No rule says you can't, so enjoy a spinach frittata that Jillian recommends.
Thai Chicken Pizza | Stephie Cooks
Grilled Lemon Chicken | The Not So Perfect Housewife
Poached Salmon | Jillian Michaels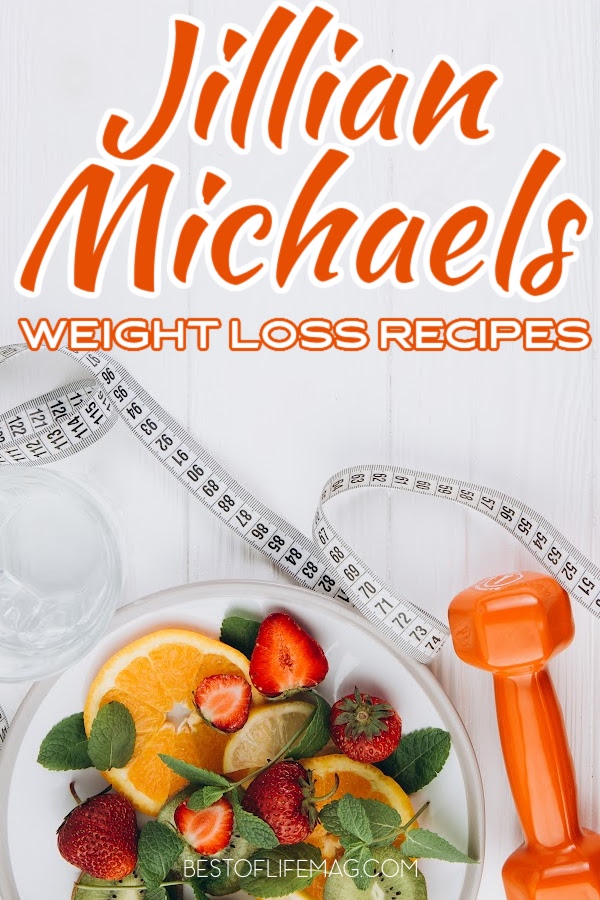 More Jillian Michaels
Jillian Michaels Detox Tips | Detoxing before you start a new diet plan is always a good idea.
Jillian Michaels Amazon Shopping Links | Jillian Michales is all about healthy living, but that does get easier with the right tools.
Meal Plan Recipes and Resources | One of the most challenging aspects of eating right and losing weight isn't so much the food but the schedule.
Jillian Michaels Lunch Recipes | Dinner isn't the only meal you should be focused on; lunch is one of the more difficult ones.
Jillian Michaels Breakfast Ideas | Starting your day off with the proper meal can help set the tone for the rest of the day.