Keto Crockpot Chili Recipes | Low Carb Chili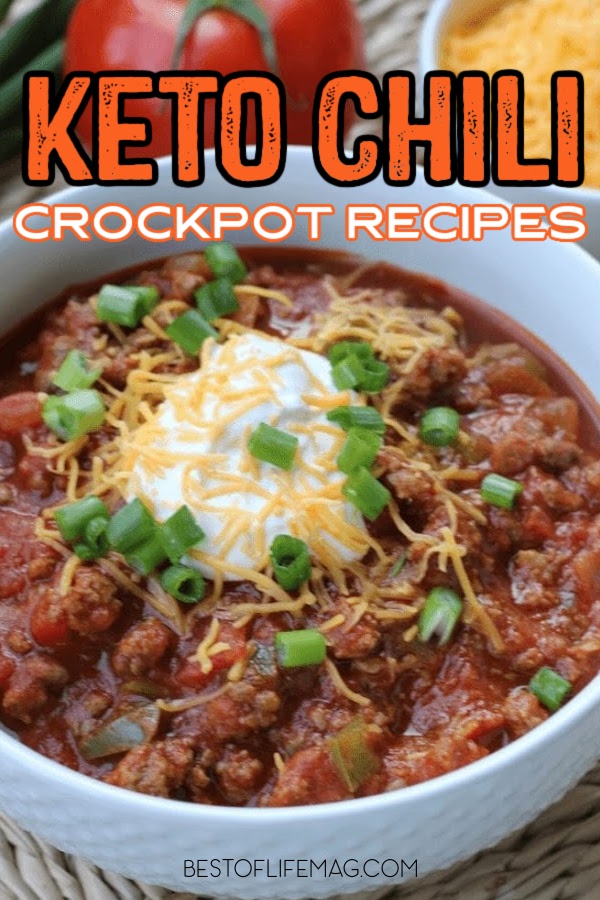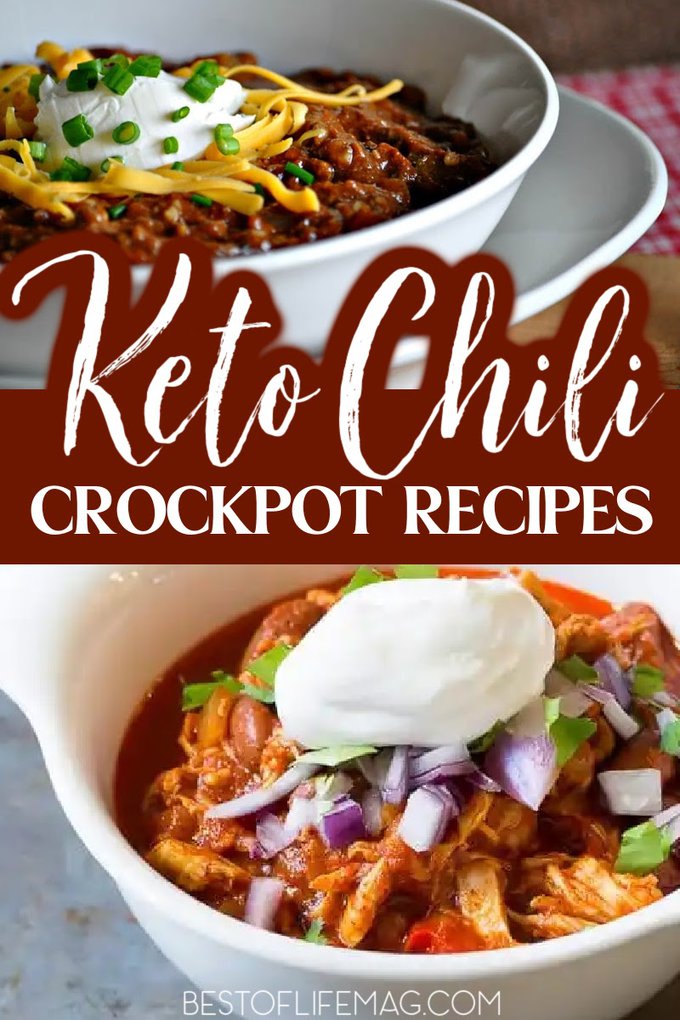 Trying to combine the most popular diet with the most popular crockpot recipe sounds like a dream. Keto crockpot chili recipes are a dream come true, creating low-carb chili that's just as delicious.
One of the most popular recipes ever made in a crockpot is chili. Chili is a perfect crockpot recipe because the goal of good chili is to let multiple flavors simmer together for a long period of time. If you're looking for a low carb chili recipe, look no further than keto crockpot chili.
These recipes bring together the best of both worlds. If you're looking for more info on the keto diet we can help with that! And if you are looking for some other regular chili recipes we have those here too! Crockpots are a great way to make low carb chili.
The flavors can all be combined in the morning and when you get home, you'll have a delicious bowl of chili waiting. A low carb bowl of chili can fit easily into your keto diet plan. After all, a low carb diet is a version of the keto diet.
The best part is, low carb doesn't mean low flavor. You can have an amazing bowl of keto crockpot chili without feeling like it's a bowl of keto crockpot chili.
Turkey Chili Crockpot Recipe | The Best of Life Magazine
No Bean Chili | Forks 'n Flip Flops
Ketogenic Crockpot Chili | Low Carb Alpha
Slow Cooker Kickin' Chili | Peace, Love and Low Carb
White Chicken Chili | Lowcarb-ology
Keto Crockpot Chili Recipes
A keto diet is a diet that lowers a number of carbs you take in and force your body to resort to fat for energy. If paired well with a good workout routine, you'll surely get into a healthier state. Luckily, keto recipes don't always mean you need to get rid of things you already like.
You can enjoy chili and stick to your keto diet without any issue. That is why it is such a good tool to have with you when you're on a keto diet. It tastes great, fills you up, and follows the low carb rules. What could be better than this combination?
Texas Slow Cooker Beef Chili | Low Carb Yum
Caveman Chili | Caveman Keto
Keto Chili | Keto Karma
Roasted Red Pepper Chicken Chili | A Spicy Perspective
Best Low Carb Chili | Cafe Mom
Winter or Summer
Chili is an interesting recipe. Many people refer to chili as the recipe for cool weather. However, chili can also be enjoyed during the summer months. Use crockpot chili recipes with hot dogs or with cheese and you've got a great summer, winter, spring, fall meal.
Slow Cooker Chili | All Recipes
Chili | The Low Carb Diet
Livestrong Chili | Livestrong
No-Bean Chili | Low Fat Low Carb
5-Ingredient Chili | Wellness Mama
Keto Crockpot Chili Time
Another amazing aspect of chili is the cooking time. Chili is a recipe that begs to be cooked in a crockpot. Simmer over a long period of time and then bag it up or store in containers and you've got meals for a week. What could be better than a recipe that requires little oversight and plenty of enjoyment?
Meal Prep Chili | Six Pack Bags
Not Your Caveman's Chili | Ruled.Me
Kim's Paleo Keto Beanless Chili | Eat Fat Lose Fat
Keto Chocolate Chili | Keto Size Me
Keto Approved Chili | My Keto Recipes
More Keto Recipes
Keto Recipes with Coconut Flour | There is nothing better than turning your favorite recipes into recipes that fit into your diet.
Keto Chocolate Chip Cookies Recipe | Chocolate is not off limits on a low carb diet. You can make some amazing keto cookies.
21 Tasty Ketogenic Chicken Strips Recipes | Keto Chicken Tenders | Chicken strips are the perfect low carb meal.
Slow Cooker Ground Beef Keto Recipes | You can enjoy plenty of your favorite ground beef recipes during a keto diet.
Low Carb Meals for Diabetics | Keto Meals that Reduce Blood Sugar | Diabetics may have a tougher time with a low carb diet, but it's not impossible.