Healthy Vegetarian Crockpot Recipes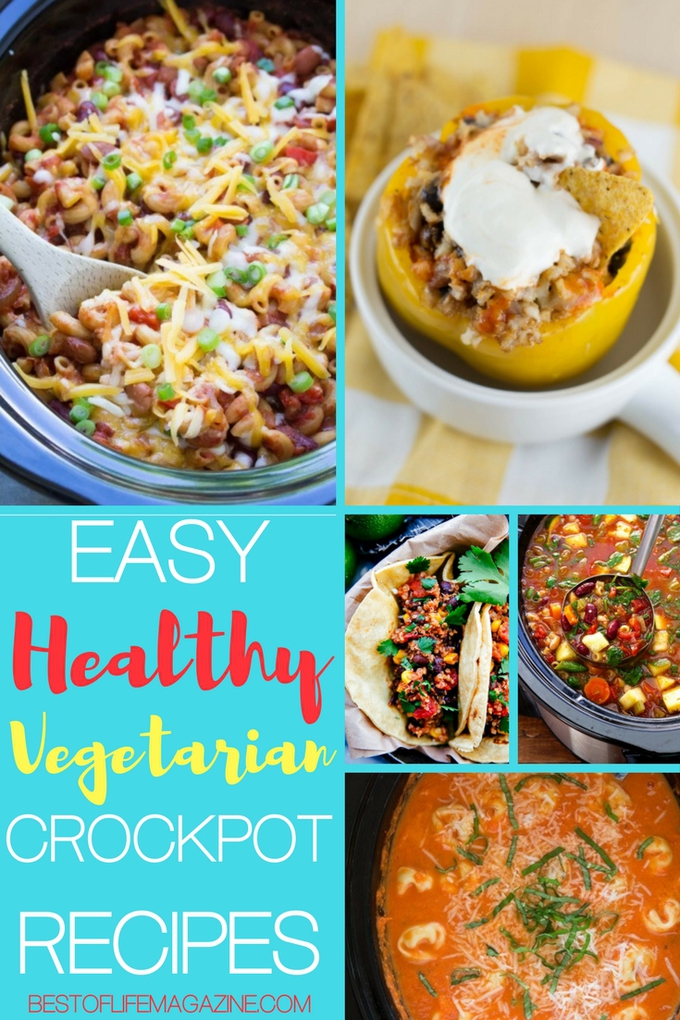 Crockpots are useful for slow cooking meats and making great broths. But meat eaters aren't the only ones who can enjoy crockpots, vegetarians can too. There are many healthy vegetarian crockpot recipes that are delicious and made better by a crockpot. Vegetable soups are perfect examples of how to use a crock pot for vegetarian meals. You can also turn normally meat filed recipes into vegetarian recipes with a crockpot.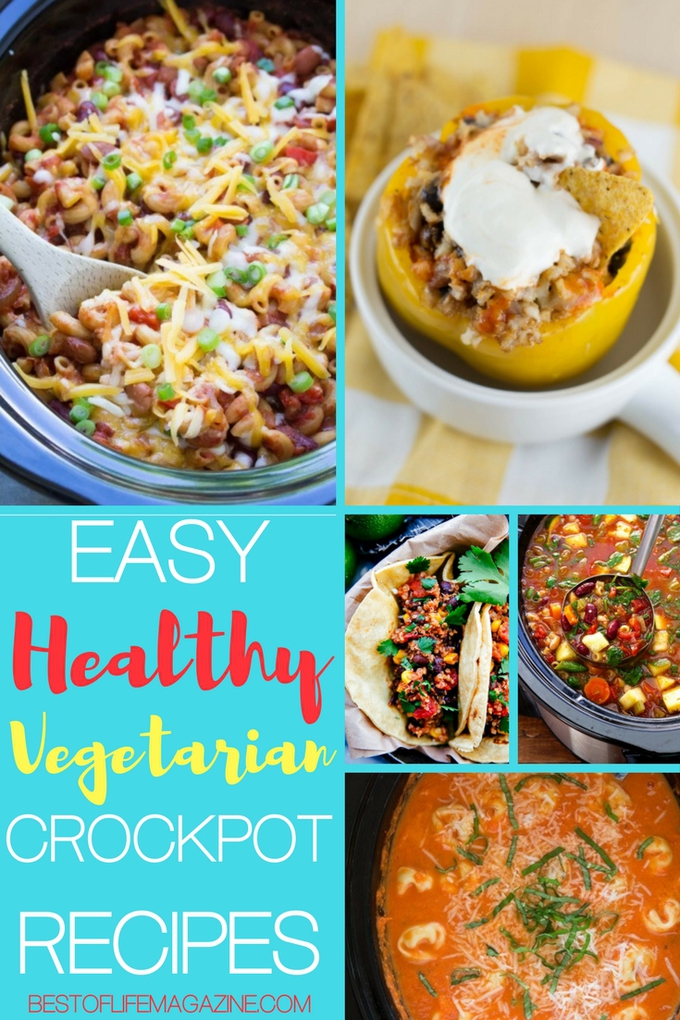 There are plenty of healthy vegetarian crockpot recipes that will keep even the pickiest of vegetarians happy and healthy.
There is no prerequisite for a recipe to be the best crockpot recipe that says meat must be involved. Meatless crockpot meals are just as good and, in some cases, may be better. Minestrone soup is a great example of a recipe that tastes better without meat and can be made easily in a crockpot. Making healthy vegetarian crockpot recipes is also a great way to save time and plan ahead. Like any other crockpot recipe, you can set it and forget it, at least until it's time to eat.
Crockpot Mexican Quinoa Tacos | Chelsea's Messy Apron
Coconut Quinoa Curry | Simply Quinoa
Veggie Lasagna | Well Plated
Vegetable Soup | The Recipe Rebel
Vegan Jambalaya | The Veggie Girl
Vegetarian meals come in all shapes and flavors. The important thing is that you enjoy the meals. In fact, enjoying a meal is the most important aspect of any healthy recipe. If you don't enjoy the meal you may not continue eating healthy.
Vegetarian Chili Mac | Kristine's Kitchen Blog
Taco Soup | Running in a Skirt
Split Pea Soup | Tabs and Tidbits
Stuffed Peppers | Build Your Bite
African-Inspired Peanut Stew | The Girl on Bloor
Turning normally meat-filled recipes into vegetarian meals is really easy. In some cases, all you need to do is replace the meat with something like quinoa or lentils. Take enchiladas, for example, you can make quinoa enchiladas and you'll be eating healthy, vegetarian dishes.
Mexican Lentil Soup | Yummy Mummy Kitchen
Minestrone Soup | Little Spice Jar
Vegan Slow Cooker Sloppy Joes | One Green Planet
Veggie Burrito Bowls | Amuse Your Bouche
Slow Cooker Vegan Enchilada Chili | Fit Mitten Kitchen
Another thing to remember is that any vegan recipe will work for a vegetarian diet. However, not all vegetarian recipes work for vegans. Vegans don't eat meat but they also stay away from animal byproducts like milk or cheese. Vegetarians, on the other hand, do eat dairy products and sometimes even eggs.
Butternut Squash Macaroni | Healthy Slow Cooking
Sweet Potato Soup | Veggie Primer
Veggie Omelette | Diethood
White Bean Stew | Cafe Johnsonia
Tomato Basil Tortellini Soup | Cooking ClassySaveSave