Healthy Salad Recipes for Intermittent Fasting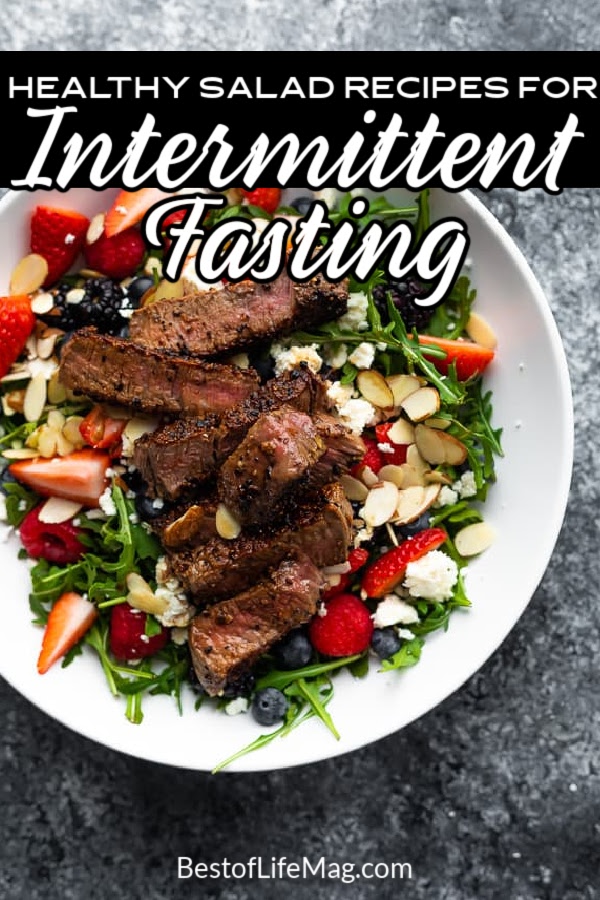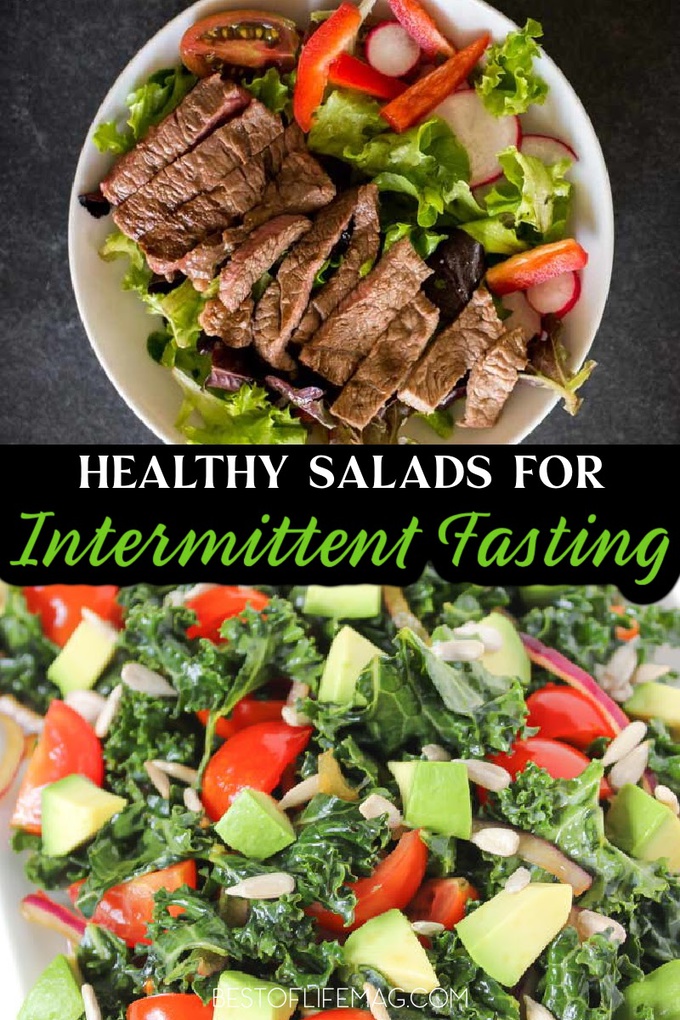 Eating healthy will make sure that you reach your goals faster with intermittent fasting. Salads are a great option to fill your eating hours, and with so many different healthy salad recipes for intermittent fasting, you will never run out of options.
Intermittent fasting is a great way to get healthy and lose weight. The goal of intermittent fasting is to create a schedule so you can eat during a certain time and not eat anything during the rest of the day and night. However, that doesn't mean you should be eating whatever you want.
Take advantage of the best healthy salad recipes for intermittent fasting that will help keep you healthy, losing weight, and feeling great. Healthy salad recipes for intermittent fasting are similar to the salad recipes you already know and love, and will help you reach your weight loss goals more quickly.
One of the biggest differences is that they provide more vitamins and nutrients to help keep you healthy while you're fasting. Here is a quick rundown of how intermittent fasting works. Simply set a schedule, like 16/8 (i.e., 16 hours of continuous fasting and 8 hours when you can eat).
During your daily 16-hour fast, you are free to drink water and even black coffee or tea. But the goal is to not eat during those 16 hours. How you split up that schedule is up to you, but your eating hours need to be consecutive, and your fasting hours do too.
Cranberry Walnut Chicken Salad | Skinny Fitalicious
Balsamic Asparagus Quinoa Salad with Baked Tofu | Taste Space
Marinated Kale Salad | The Garden Grazer
Low-Fat Chicken Salad | Eat. Drink. Love.
Strawberry Arugula Salad with Steak & Balsamic Vinaigrette | Sweet Peas and Saffron
Grilled Shrimp Caesar Salad with Homemade Light Caesar Dressing | Diethood
Best Ever Broccoli Salad | Mom on Timeout
Blood Orange and Roasted Beet Salad | Delish Knowledge
One tip that will greatly affect your results is to eat healthy things during your eating hours. Healthy salads for intermittent fasting are good places to get started. And with so many delicious and healthy salad variations, you'll never get bored.
If you prep these salads ahead of time, you'll have a healthy and delicious meal waiting for you when your fasting window closes.
Grilled Lemon Herb Mediterranean Chicken Salad | Cafe Delites
BBQ Chicken Salad | Life in the Lofthouse
Low Carb Big Mac Salad | Wholesum Yum
Herb Roasted Vegetable Panzanella Fall Salad | Cotter Crunch
Korean Spinach Salad | Posh Journal
Keto Cobb Salad with Homemade Ranch | The Chunky Chef
Tamari Marinated Steak Salad | Paleo Flourish
More Weight Loss
16/8 Intermittent Fasting Plan Tips | Intermittent fasting is a great way to approach dieting, even if you aren't trying to lose weight.
Why Does Intermittent Fasting Work? | There are many reasons intermittent fasting works so well but it helps to understand why it works.
At Home Workout Equipment for Small Spaces | Working out at home is easier when you have the right tools on hand.
Do Anywhere No Weights Needed At Home Workouts | Of course, you don't have to have the equipment to workout, you don't even need an open area.
10 Tips for Starting a Ketogenic Diet | Keto has become the standard for weight loss because it actually works. You just need to get started and stay on track.