Healthy Easter Dinner Side Dishes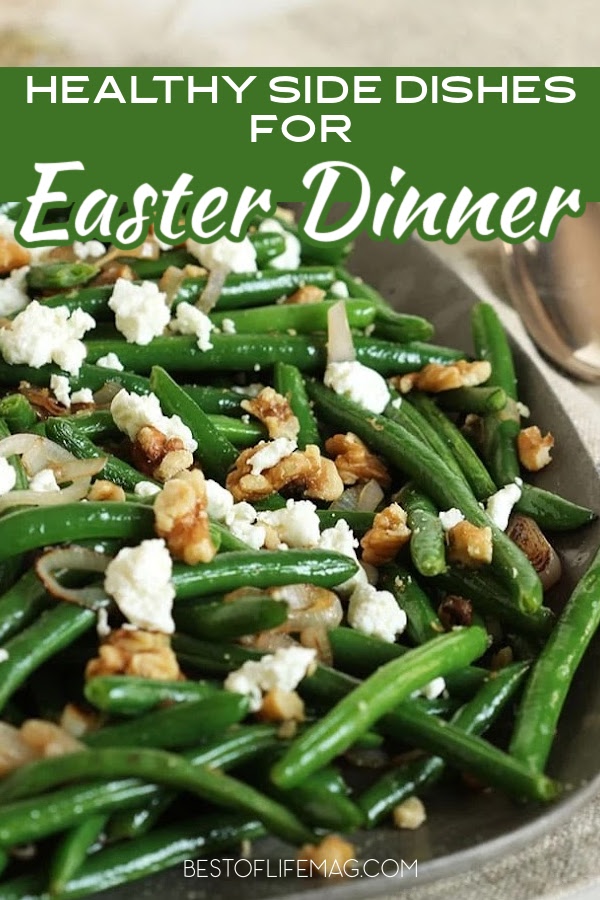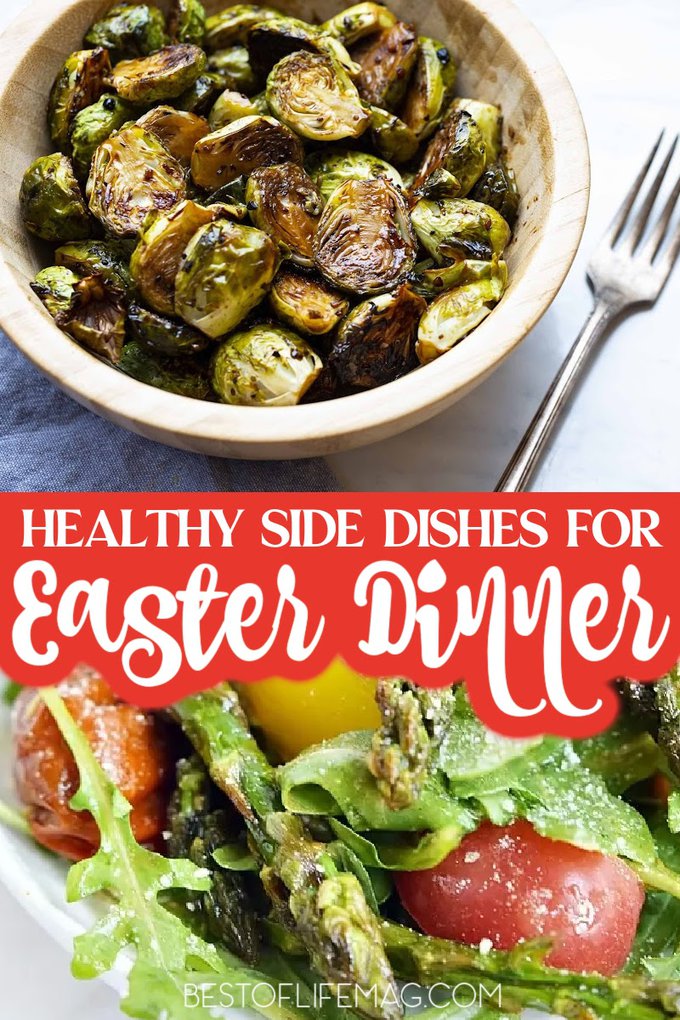 Easter dinner starts with a pork or lamb dish, usually ham. That makes it easier to pick out healthy Easter dinner side dishes as well. There are plenty of healthy Easter dinner side dishes you can use to make a traditional Easter dinner healthy and delicious.
What is a traditional Easter dinner? Most dinners are built around the main dish. For example, Thanksgiving dinner starts with the turkey. What goes well with turkey? Mashed potatoes, cranberry sauce, gravy, green beans, and bread rolls.
Of course, people expand on that and make the dinner their own, but the idea is the same. We often think about ham for Easter dinner, but the original dish was lamb. Lamb was the main course for Easter because of the Jewish Passover.
Lamb was used because many Jewish people would eat lamb for Passover which ends on Easter. Jewish people continued the lamb tradition when some of them converted to Christianity. The world used to survive on things that were in season only, which is why we switched to ham.
Ham used to be in season around this time of year, it was more affordable, and could feed more people with less money. We continue to use ham and other healthy Easter dinner side dishes to celebrate with family and friends.
But it is fun to know that we switched from lamb to ham soon after World War II and it has been that way ever since.
Easy Twice Baked Potatoes Recipe | Le Creuset Mashed Potatoes | The Best of Life Magazine
35 Amazing Easter Appetizers | The Best of Life Magazine
Perfect Pesto Pasta Salad Recipe | The Best of Life Magazine
Instant Pot Red Pepper Tomato Soup | The Best of Life
Instant Pot Mashed Cauliflower | Best of Crock
Healthy Easter Dinner Side Dishes
Easter dinner has plenty of room to work with. Ham is remarkably similar to turkey when it comes to what pairs well with it. We usually make a sweeter skin for the ham which means you would want more savory side dishes. Things like potatoes, veggies, and cheeses work well with ham.
These recipes incorporate all these things and provide a good starting point for your holiday dinner.
Balsamic Brussels Sprouts | I am Baker
Crack Carrots | Swanky Recipes
Roasted Tomato and Asparagus Salad | Home Made Interest
Green Beans with Goat Cheese, Shallots, and Walnuts | The Suburban Soapbox
Roasted Spring Vegetables | Bless This Mess
Staying Healthy
Eating healthy on holidays is not always at the forefront of our minds. But there are so many different healthy recipes you can utilize that it becomes easy. These side dishes will go perfectly with your ham dinner.
You can customize them if you choose to go with lamb or maybe your family has a different main dish tradition. These side dishes work in any circumstance.
Low Carb Popovers | Keto Adapted
Green Cabbage Cucumber Salad | Olga in the Kitchen
Skinny Cheesy Potato Casserole | Recipe Runner
Garlic Honey Roasted Carrots | Joyous Apron
Garlic Sugar Snap Peas | West Via Midwest
Serving a Crowd
The sides are often the dish you want to make ahead of time. Main dishes are better served fresh but there is nothing wrong with heating up a casserole dish filled with veggie sides in the oven. This is the best way to not lose your mind trying to keep everything together in the kitchen with healthy Easter dinner side dishes.
Cauliflower Broccoli Slaw Salad | Living Well Spending Less
Spinach and Strawberry Salad | The Kitchn
Loaded Cauliflower Au Gratin | It's Simple
Parmesan Roasted Broccoli | To Simply Inspire
Twice-Baked Sweet Potato Puffs | Tastes if Lizzy T
More Side Dishes
Red Wine Vinegar Salad Dressing Recipes | You can top your beautiful Easter side dishes with some amazing red wine vinegar salad dressings, too!
Goat Cheese Guacamole Recipe | Simple Guacamole Recipe | Just be sure not to forget that people will get hangry if they wait too long.
2B Mindset Kung Pao Veggies Recipe | You can also go a Kung Pao route and completely change up your traditions.
Macaroni and Cheese Slow Cooker Recipe | But the classics will always be waiting for you if you want to stick to something mroe traditional.
Healthy Copycat Chopped Salad Recipes | Perfect for Intermittent Fasting | Even the classics that were created by other people.