Jillian Michaels Workout Rotation Printable Checklist – Body Revolution Phase 2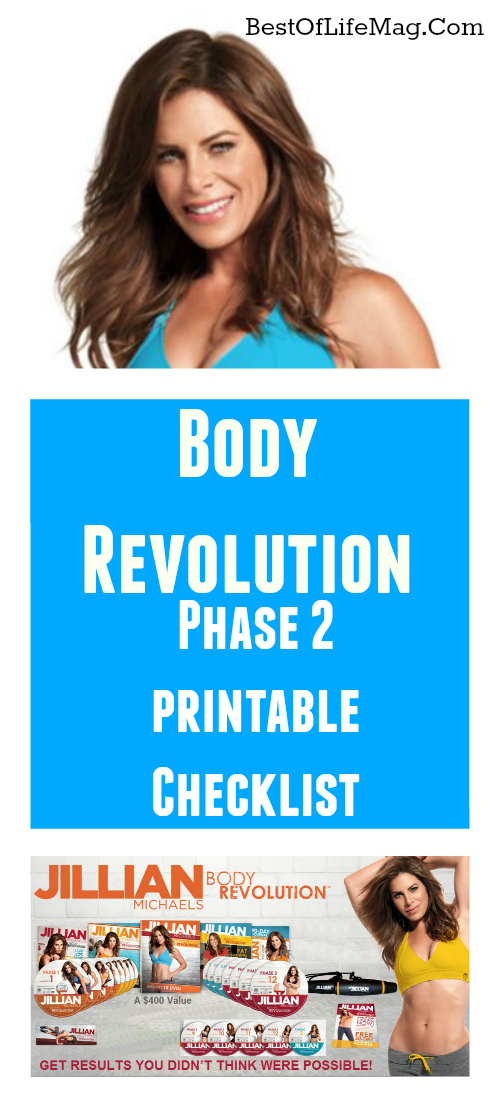 With all of Jillian's workouts it is fun to weave in a different Jillian Michaels workout rotation or two to keep my at home workouts fun and unique. I am finishing up Jillian's Bodyshred workout program in just a few more weeks after which I am heading back to her tried and true Body Revolution program. I misplaced some of the things I got when I ordered the program so shared the Body Revolution Workout Checklist for Phase 1 last week.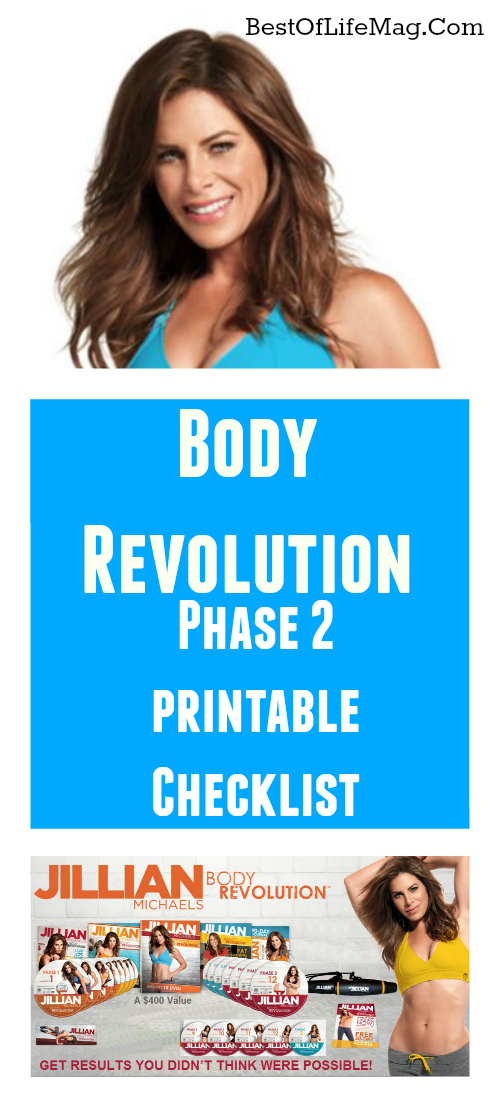 After you complete Phase 1 move onto Jillian Michaels Workout Rotation of Body Revolution Phase 2 with this printable workout rotation checklist.
Simply print this checklist and use it to stay on track with your workout program for Phase 2. I have always found that checking things off helps me stay on track and not give into the temptation to vary or take a day off; I simply can't stand knowing I did not do it as outlined by the world's toughest trainer herself.
Yes, I do love Jillian Michaels and all of her workouts.
Remember that each of Jillian's workout programs are designed with intent to provide quick results for any body type. It can be tempting to want to switch her schedule around but I can speak from experience when I say "Don't". Personally, I have learned over the years that the workouts I want to switch are most often the ones that are not in line with my body's natural strengths. My biceps are stronger than my triceps and my lower body is far stronger than my upper so the days I dislike the most tend to align with my weaknesses. Stick to her plan for the best results.
And be sure to check out our full list of Body Revolution resources and printables to help you make the most of your workout.