This site contains affiliate links. Please read our Policies for information.
Being able to share an inside joke or have secrets with your friends is a form of bonding. They make you feel closer to that person and like you really mean something to them. The Disneyland Resort has plenty of secrets and inside jokes that they like to share with us. After all, as much as you love going to the parks, they love having you there. The hard part is knowing where they all are hidden. It could be something as small as an ink blot on the wall or something as big as a building. The trick to them all is to keep your eyes open and your imagination working because you never know where a secret is hidden. Just because the land is new doesn't mean there are no secrets.
Cars Land and Bugs Land in Disney's California Adventure have their own set of secrets just waiting to be found.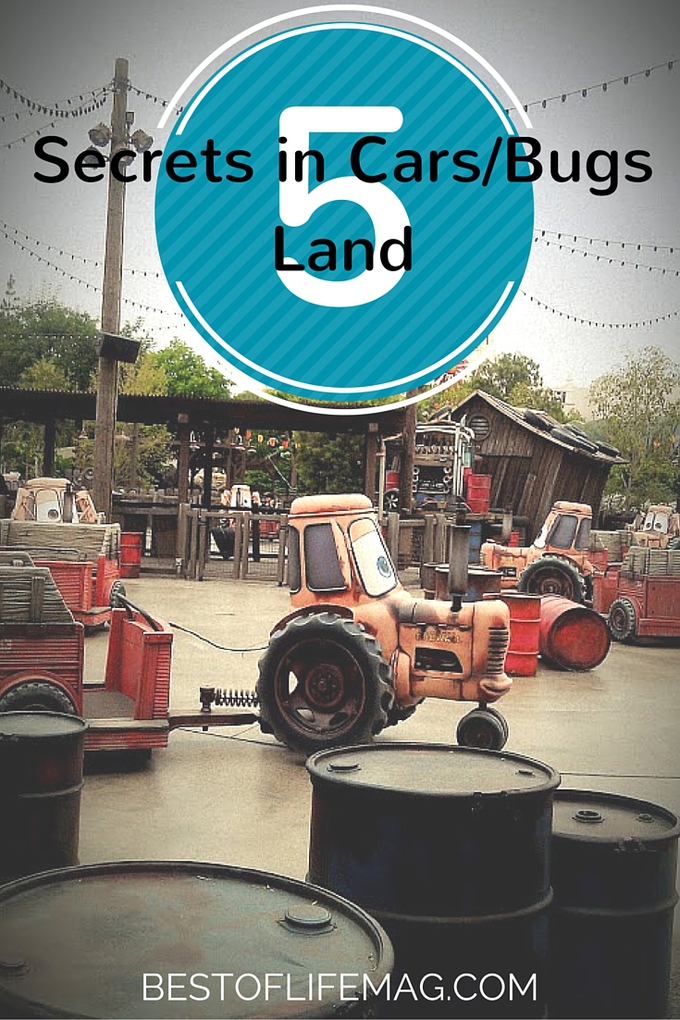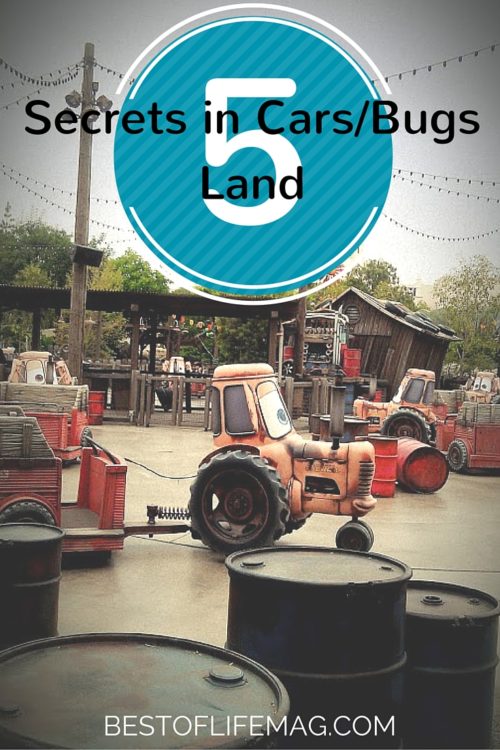 Signs
The movie Cars has had great success, so much so that there is now the land in California Adventure as well as a mini-series called Cars Toons. One of these Cars Toons has Mater become a drift racer in Tokyo. If you find yourself in the extended queue for Mater's Junkyard Jamboree you can find a reference to Mater's Tokyo days. A sign in Japanese if translated says, "Drift King".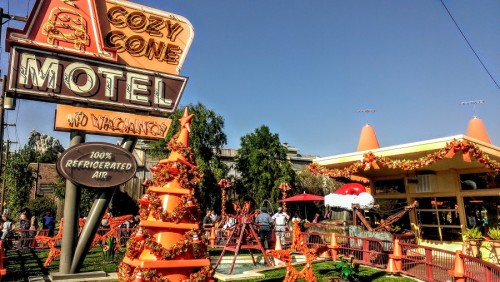 Cone Crossing
Like any Pixar film, you can always find reference to another Pixar film. In the Cozy Cone office, you can find a reference to another Pixar film. On the side of the desk, on the shelf, you can spot the toys from Toy Story hidden under the cones. Though you may only see their feet and legs, you can still figure out who is who. Just don't tell Andy.
Light The Night
This one is more of a fun fact rather than a secret. In the movie Cars, after Lightning McQueen fixes up the town there is a lighting ceremony of the town. That lighting ceremony can also be seen in life size in Car's Land. However, that wasn't in the original plans. It was John Lasseter's son who made the suggestion last minute and thankfully they listened.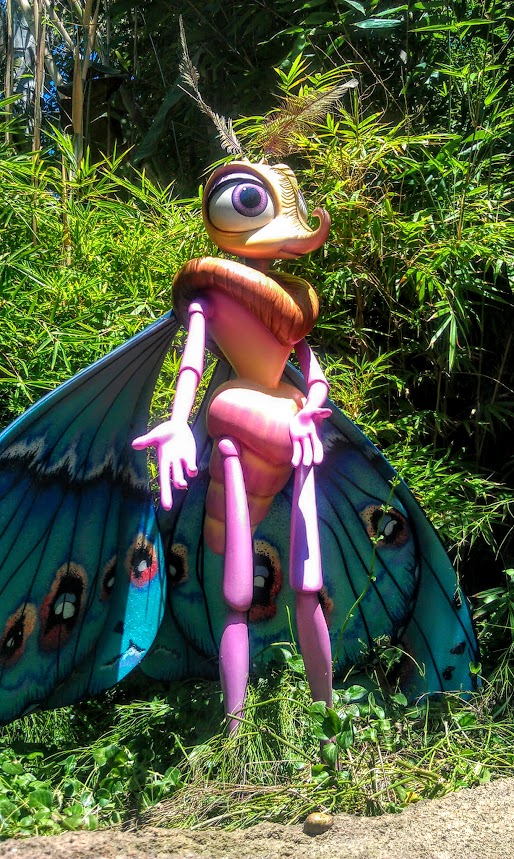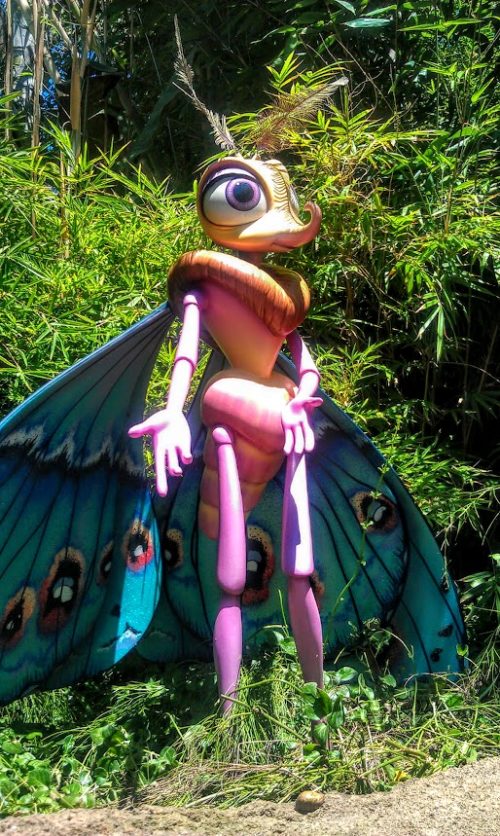 THE Four Leaf Clover
A four-leaf clover is considered to be rare and lucky due to the rareness. Things are not so different in Bug's Land. Keep your eyes open for the one and only four-leaf clover hidden in the land. Maybe if you get a picture with it or rub it you will get better luck for the rest of your stay at the Disneyland Resort.
The Pixar Effect
The Pixar effect is mentioned above in Cars Land and is also found here in Bug's Land. Walk through the giant cereal box to get into the land but pay attention to who is on the box. It's a box of "Woody's Cowboy Crunchies". There is also a Casey Jr. Cookies box in the land.  
The Disney California Adventure Secrets in Hollywood Land are also fun to see! While the resort is no stranger to secrets like those California Adventure Secrets found on Buena Vista Street or anywhere else in the park, Pixar just has a responsibility to their fans. This responsibility is to continue the traditions from their movies – making you part of the Disney Pixar family.
Save