US Virgin Islands vs British Virgin Islands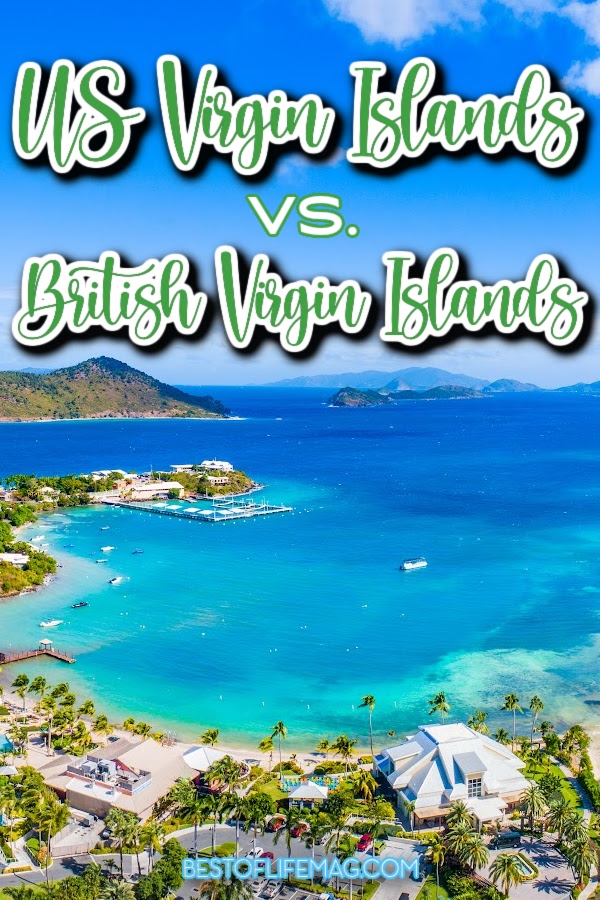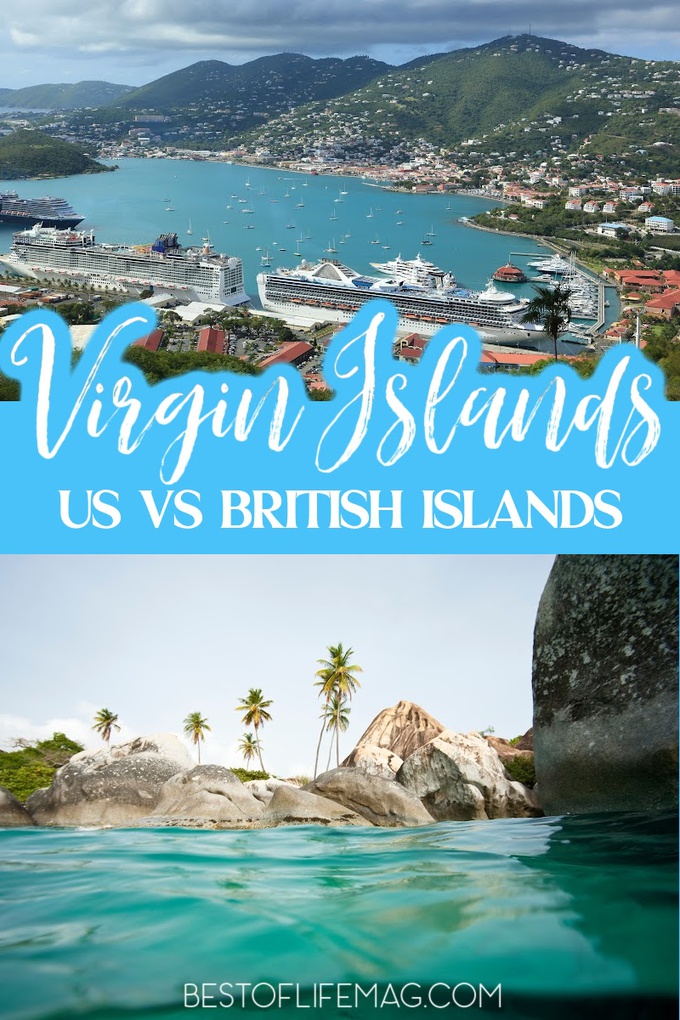 Both the US Virgin Islands and the British Virgin Islands are only miles apart, but they are very different. If you're planning a trip to the Virgin Islands, you may need to decide which side you want to be on for the best island travel.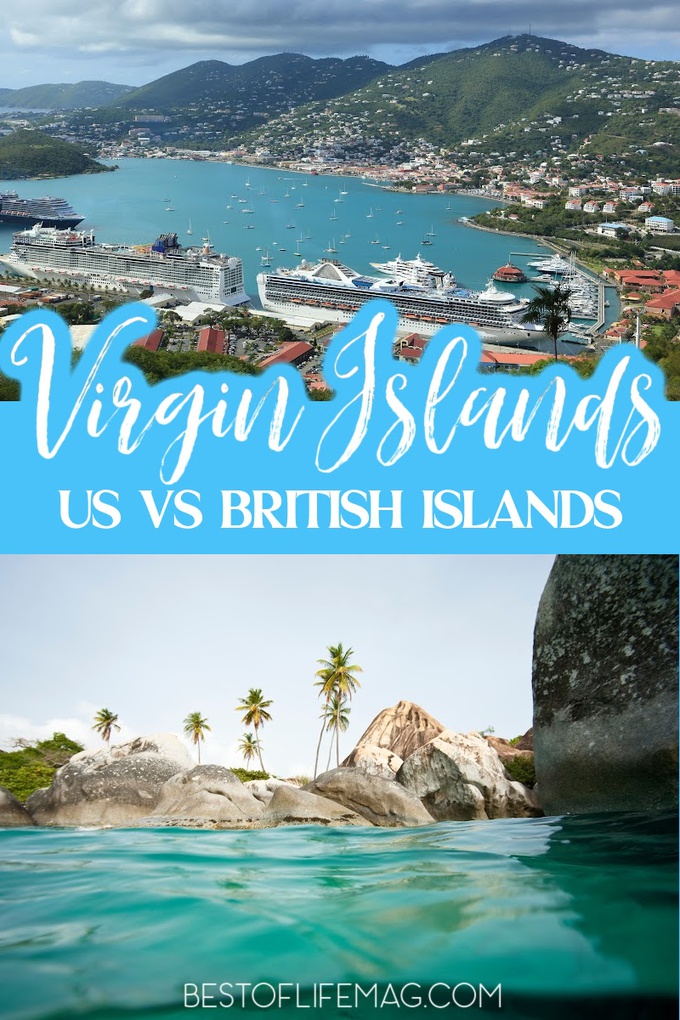 There is a cluster of islands off the coast of Puerto Rico that have had an interesting history. These islands are known as the Virgin Islands, both British and US. The islands are popular travel destinations that all offer luxurious experiences day and night.
Putting the US Virgin Islands vs. the British Virgin Islands helps you decide where you want your cruise to take you and how you'll experience island life. Traveling doesn't have to be as difficult as deciding where to visit…A great weekend bag, some travel accessories, a travel humidifier, walking shoes are a must, and of course, I recommend you take a camera!
This year my family and I will be taking our very first cruise. Given that we've had great experiences on both the west and east coast, we've decided to book with the Disney Cruise Line. However, unsure of how our family will react to life on a ship, we've decided to go with a short five-day trip.
On the other hand, we're not the type of family to let an opportunity pass us by. Since we'll already be so far offshore, we also decided to extend our trip so we can visit the Virgin Islands. That decision opened up a new world of problems, mainly, do we visit the US Virgin Islands or the British Virgin Islands?
The Beaches
When visiting an island during a vacation, most people are looking for a great beach. Obviously, both the US Virgin Islands (USVI) and the British Virgin Islands (BVI) have beaches, but they may be two different experiences.
The US Virgin Islands' beaches offer a more resort-like feel with restaurants and bars just feet away. The sights are beautiful as you watch ships come in on the horizon, and there are plenty of natural wonders. The British Virgin Islands have just as many beaches as its counterpart.
However, the beaches on the British side of the islands offer a more purely island experience. These beaches don't have a bar or restaurant in sight and boardwalks appear to be a US thing. While there are a few beaches, closer to the resorts, that offer a few more amenities, most will not.
Resorts
Both the US Virgin Islands and the British Virgin Islands have resorts waiting to make your trip magical. But again, we're faced with two different approaches to what a resort should be and offer. The resorts on the US Virgin Islands side provide a more American-ready facility.
Everything from the activities provided, to the food is made to fit the American way of life. Essentially, the goal of these resorts is to provide a home away from home with a beach setting. The resort has private balconies with community options almost everywhere else.
Pools, lounges, beaches, and more all are open to whoever is visiting the resort. The British Virgin Islands take a more luxurious, pampered experience. Here is where you'll find the fine dining, luxurious verandas, and infinity pools overlooking the Caribbean Sea.
It's no wonder the British side is more luxurious with such a rich history; literally. Peter Island is part of the British side and was once home to people like Sir Francis Drake and Christopher Columbus.
Conclusions…
Both the US Virgin Islands and the British Virgin Islands share the same, clear waters, some of the same views, and the same weather. However, both destinations are meant for different types of people with different preferences in a vacation.
On the US side of things, the audience they aim for is, of course, American. There are plenty of offerings that make it feel like you're just on the east coast with warm, clear water. The views are fantastic, and you can take full advantage of them while snorkeling, hiking, or just lounging on the beach.
If you're looking for a Caribbean vacation, with all the amenities of home, the US Virgin Islands is where you'll want to be.
The British Virgin Islands are the other side of the same sandy coin. The obvious audience here are those who like the quiet, want a retreat, and don't mind having to walk to get their rum. There are still amazing views and activities nearby but just a little further apart.
The beaches are covered in white sands that are always photo-ready, and with fewer people on the beaches.
If I were traveling, just my husband and I, the British side is where we'd be. But as a family, with a need for WiFi almost everywhere, the US Virgin Islands suit us well.
More Travel Ideas
Catalina Island Boating Tips | Catalina Island may not be the Virgin Islands but it is still a must-visit destination filled with fun things to do.
Experience Caribbean Luxury at Sandals Negril Jamaica | The Caribbean is more than just a Disney ride or movie. It is an actual place filled with amazing and beautiful places.
Big Bear California Summer Activities for All Ages | California has everything you could possibly want, snow, sand, forests, and cities.
25 Things to Do in Wailea Maui | Wailea Maui should be on everyone's travel list.
Boating Guide to Newport Harbor Guest Slips | Newport Harbor is the perfect place to get a guest slip for your boat and just float around.Save