This site contains affiliate links. Please read our Policies for information.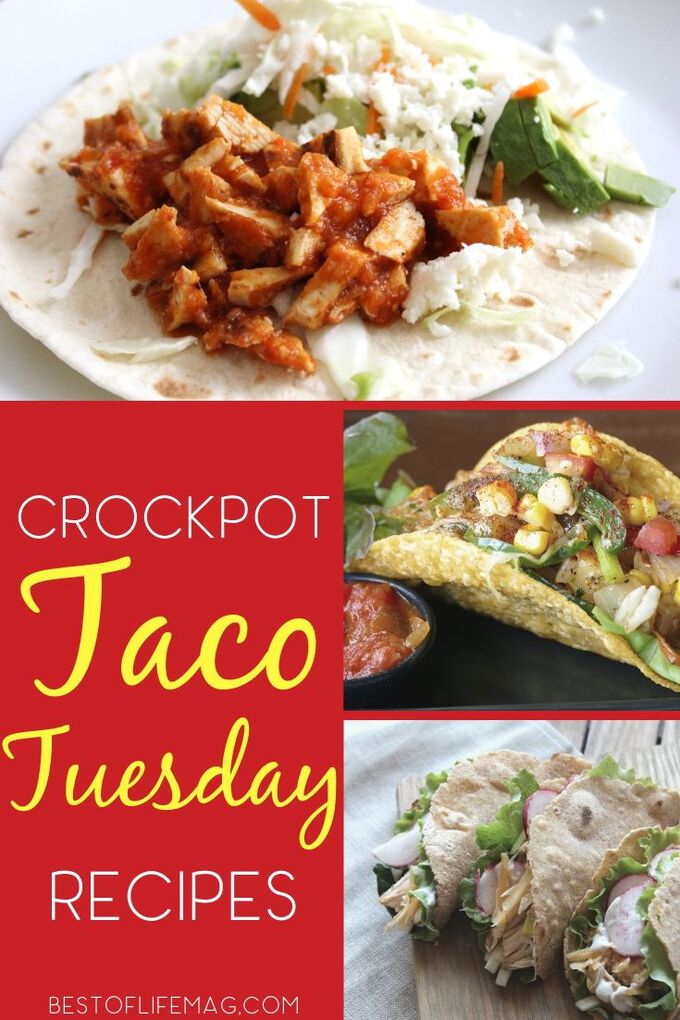 Taco Tuesday is an unofficial holiday that was first trademarked in 1982. That trademark belonged to a Mexican restaurant in New Jersey. You don't need to go to a restaurant to celebrate taco Tuesday. Instead, you can use crockpot taco Tuesday recipes at home. This way, every Tuesday can be a fiesta. With so many different types of crockpot Mexican food recipes, you will never run out of options.
Take your Tuesday night to the next level with the best crockpot taco Tuesday recipes that are filled with flavor and sure to enhance your weekly fiesta.
Tacos come in so many different versions. Beef tacos, chicken tacos, turkey tacos, soft tacos, double-decker tacos, so many different types of tacos. But the best tacos come from crockpot taco Tuesday recipes.
Not only do these recipes save you time, but they also pack a ton of flavor in each bite. You can enjoy a different recipe every week and share them with the whole family.
Chicken Tacos | Brooke Lark
Chicken Verde Tacos | Ripped Jeans & Bifocals
Crockpot Fritos Taco Bowls | Together as Family
Pineapple Pulled Pork Tacos | Food Insen
Taco Chili | Tornadough Alli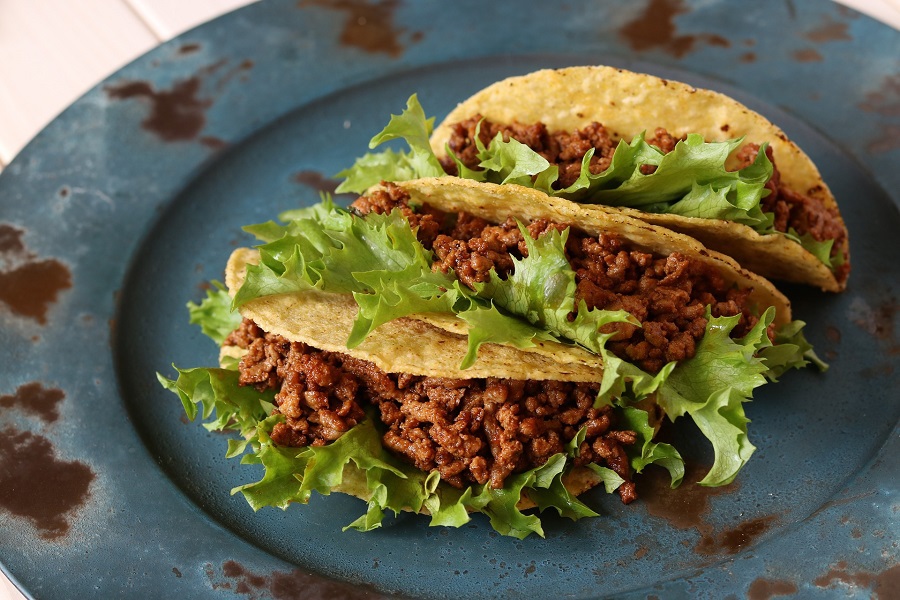 In fact, some of the taco recipes are so good that you will want to throw your own fiesta every Tuesday. But taco Tuesday has been around long enough that the recipes have extended outside of the ordinary taco.
Beef Barbacoa Tacos | Whitney Bond
Honey-Chipotle Chicken Tacos | The Flavours of Kitchen
Taco Pasta | Food and Goodies
Pineapple Jalapeno Pork Tacos | The Magical Slow Cooker
Tacos Al Pastor | Slow Cooker From Scratch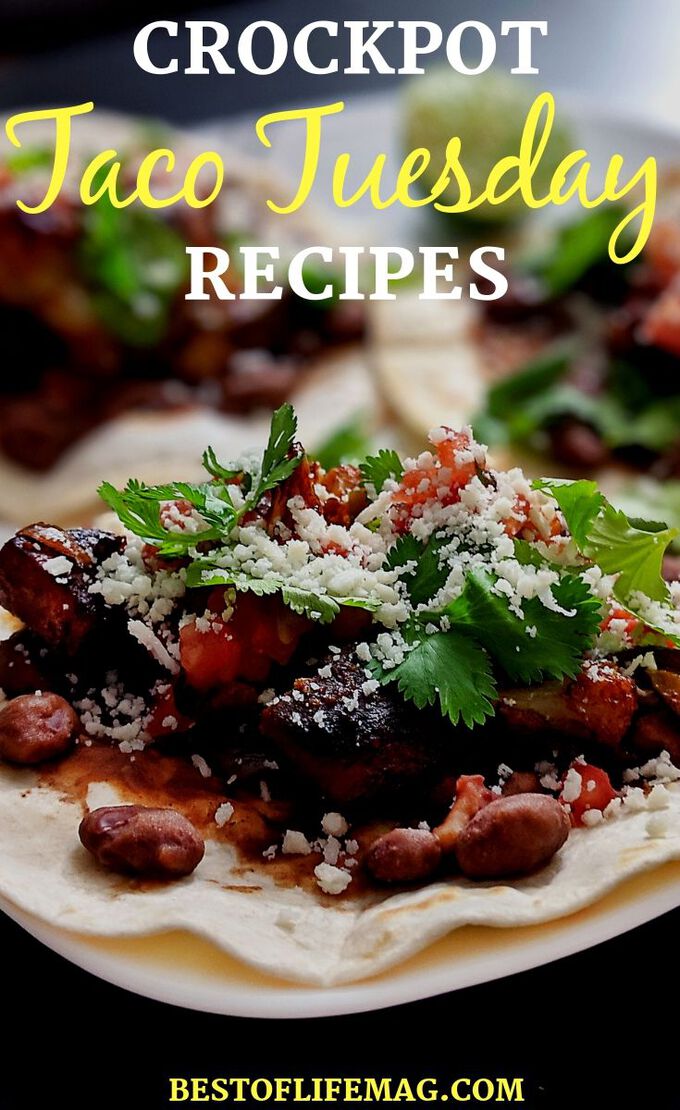 There are so many different Mexican crockpot recipes that you can explore an entire menu week to week.
Korean Beef Tacos | Slow Cooker Gourmet
Chipotle Beef Tacos | Sister Chives
Taco Mac Casserole | Recipes That Crock
Beer-Braised Baja Chicken Tacos | Official Kitchen
Venison Carnitas Tacos | Binky's Culinary Carnival
More Crockpot Recipes
Crockpot Chicken Taco Recipes | Slow Cooker Chicken Tacos
Shredded Chicken Tacos Crockpot Recipe (Dairy-Free & Ketogenic)
Beanless Crockpot Chili Recipe | Beanless Turkey Chili
Crockpot Meals with Leftover Chicken