10 Minute Body Transformation Second Edition by Jillian Michaels: Tips for Success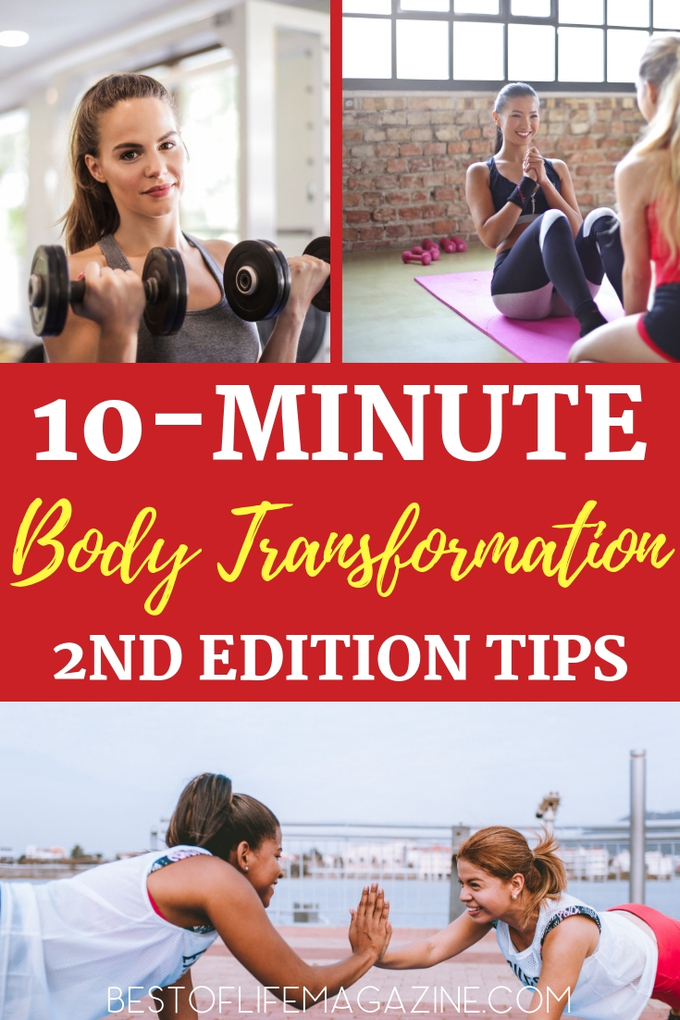 Using the 10 minute Body Transformation Second Edition by Jillian Michaels can help you reach your weight loss goals. However, a ten-minute workout usually consists of harder, faster-paced workouts. Since those workouts will be tougher some people may want to skip one or two and just double up on the easier workouts. That would be a set-up for failure and is a perfect example of why we all could use some tips to succeed with these ten minute workouts.

Jillian Michaels is back with her 10 Minute Body Transformation Second Edition workout and these tips will help you experience success along the way!
Over the years Jillian Michaels has become known for her amazing workout routines. She also has a line of cookbooks, a few different cleanses, and total health and body programs to help boost overall wellness. You can get Jillian Michaels workout gear, DVD's, books, the whole works. She's got it all covered and with some tips, determination, and plenty of sweat, you'll see amazing results.
The community that surrounds a DVD workout routine is the best part of any DVD workout routines. The community can help each other through a month of workouts or a week of dieting.
The level of support you can find is often astonishing. Another aspect of these workouts, like the 10 Minute Body Transformation Second Edition, that everyone should take advantage of, is the tips for success.
Most likely, you're not the first to go through the routine and you won't be the last. Use tips to get the body you want using Jillian Michaels workouts.
Remember your Body Needs them All
There are five workouts to choose from in Jillian's 10 Minute Body Transformation and it's important to remember that your body needs them all. Jillian Michaels is one of the best in the field so trust her and follow her lead when it comes to working out.
Don't pick and choose every workout but one because it is out of your comfort zone. Do them all because they all work and your body needs them all.
HIIT/PLYO:
HIIT stands for High-Intensity Interval Training and PLYO stands for Plyometrics which is high exertion workouts. Combined, these two workouts are designed to get your blood pumping and wake your muscles up.
HARD CORE:
Most of the fight for abs and a great midsection is fought in the kitchen but Hard Core is designed to help strengthen your midsection and make it swimsuit ready.
ANIMAL STYLE:
Animals naturally move in ways that strengthen muscle and most of us can take advantage of the full range of movements to get the body we want.
LIFT:
Most DVD workouts will require the use of weights at some point, LIFT is the portion of the workouts that will use weights to expand and stretch muscles.
YOGA – STRETCH & STRENGTHEN:
Another good stretching comes from Yoga movements and these workouts are designed to strengthen your core.

Try for 20 Minutes
Try for two of Jillian's 10 Minute Body Transformation workouts, but if you don't have time for two, one is better than none. When the day starts to get away from me, I always repeat this in my head, "Any exercise is better than zero exercises."
Obviously, there are more benefits to a longer workout, but the mental clarity and other things that come from even a ten-minute workout are SO worth it. If you need some motivation to check out these Body Revolution before and after photos.
Mix and Match
Varying workouts is key because they help me stay engaged and keep my body guessing and the same holds true for Jillian Michael's 10 Minute Body Transformation Second Edition workout.
There are five workouts to choose from in the second edition so vary them to keep workouts fun and effective for weight loss.

10 Minute Body Transformation Second Edition + Original
The bonus of Jillian making a second edition of the 10 Minute Body Transformation workout is that we can mix and match them with the workouts from the first 10 Minute Body Transformation DVD.
I love the first DVD and the workouts on the second edition are just as amazing and now we have TEN 10 Minute workouts to choose from.
Push through Weight Loss Plateaus
How do you get past a weight loss plateau? Knowledge is power, especially when it comes to a plateau. A weight loss plateau comes when you've lost enough weight and your body requires less energy to fuel a smaller you.
Reevaluate your body's needs for calorie intake. Another great way to get through a weight loss plateau is to confuse your body. Adjust the weights you use in the LIFT portion of the Body Transformation Second Edition or double up on a workout.
The most important part is that you adjust your calorie intake. There are some amazing weight loss apps to help if needed!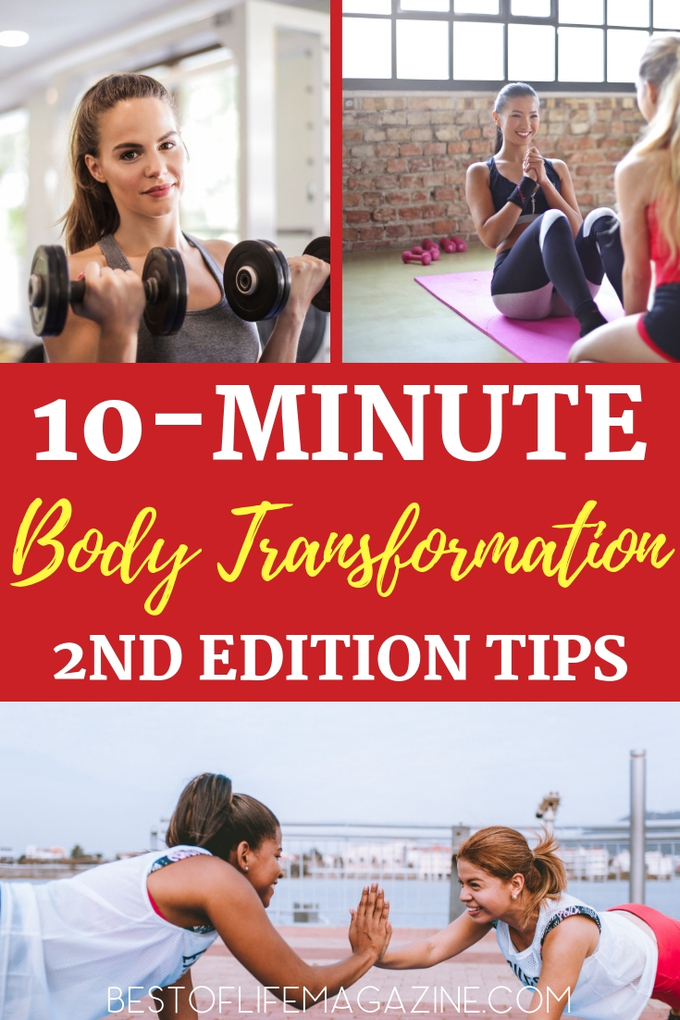 Use these Jillian Michaels Workout Resources
Use these Jillian Michaels workout rotations, printables, meal planning tips and recipes to amp up your workout and results.