BODYSHRED Escalate Printable Workout Checklist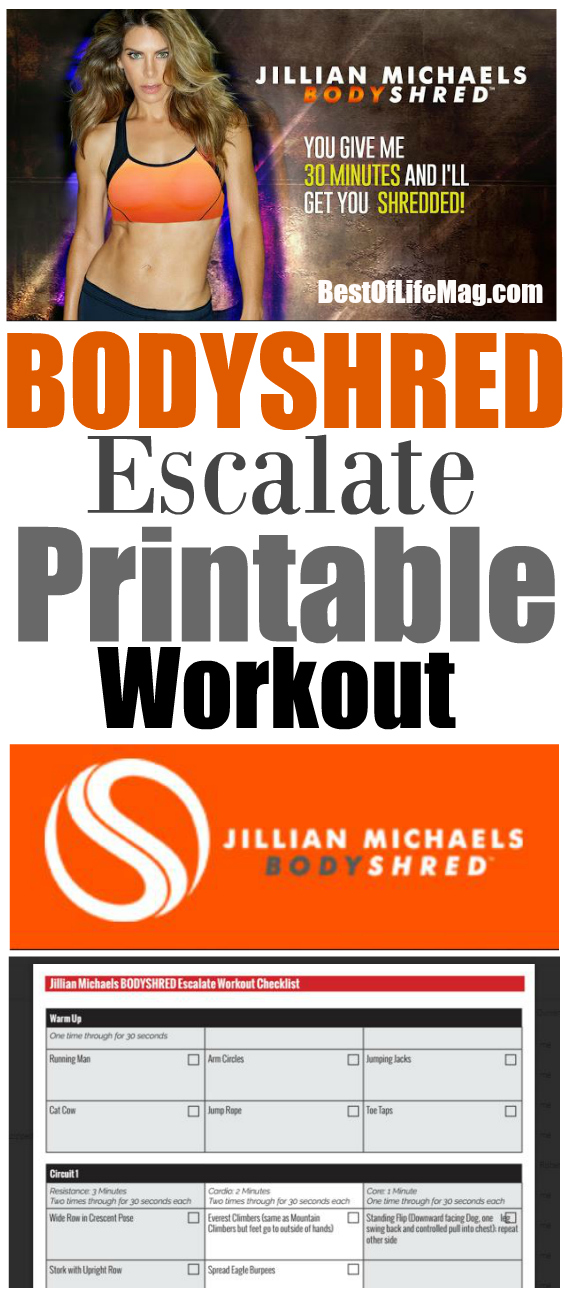 Getting through your workouts can be…well…exhausting both physically and mentally. Everyone knows that to get fit properly, you need to be organized, but that exhaustion can make you feel lost. Sometimes you wonder if you did legs today, or if you finished your cardio all the way through. Then there are workout DVDs that all have different workouts and plans to get you through them. BODYSHRED Escalate by Jillian Michaels is no different.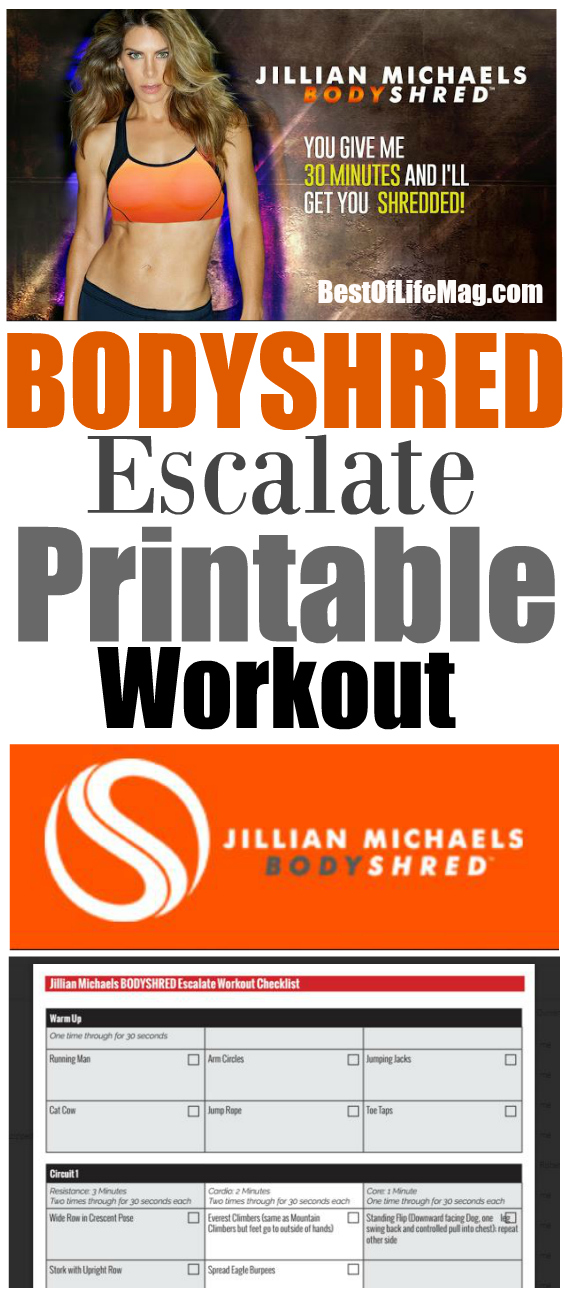 The Jillian programs are killer. You can get BODYSHRED or even some of the standalone programs like 30-day shred, 6 week 6 pack, or beginner shred. The Body Revolution program takes a bit more dedication but it is SO worth it in the long run. No matter which workout routine you choose, having the right tools will help. Many of the workout routines by Jillian Michaels includes different workouts that all help you reach your goal. One of the best tools you can have is organization and printables help do that very well.
Our BODYSHRED Escalate Printable Workout Checklist will help you stay on track with your BODYSHRED workout program no matter where you are. Print and get it done!
Using this printable workout checklist could help you keep track of your workouts as you make your way through BODYSHRED Escalate with Jillian Michaels. Simply print it out, and then as you workout, mark each one as done with a simple check. You can even skip around if you wish and as long as you're marking your checklist, you will always know what you have left to do.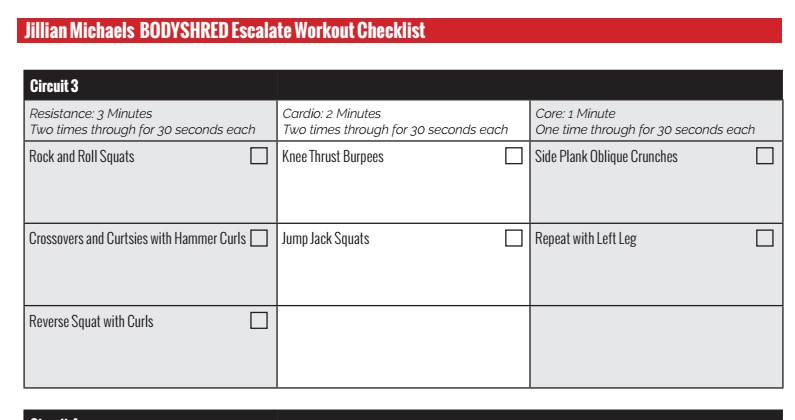 BODYSHRED Escalate is made up of four different circuits and it's easy to get lost in them. Between finding the time, keeping the nutrition on track and everyday life, no one can blame you. However, the checklist can help you make it through without missing a beat. Not to mention, marking something as done or complete is a great way to stay motivated. You'll also get a feeling of accomplishment when those pounds aren't shredding off as fast as you imagined. At least with a checklist, you can physically see things getting done. All your tools will make for a better experience. A checklist is great, but there are more ways to make it through BODYSHRED.
Jillian Michael's BODYSHRED Resources and Tips:
BODYSHRED Workout Plan Printable
BODYSHRED Workout 1 Launch Overview