35 Upper Body Workout Ideas for Women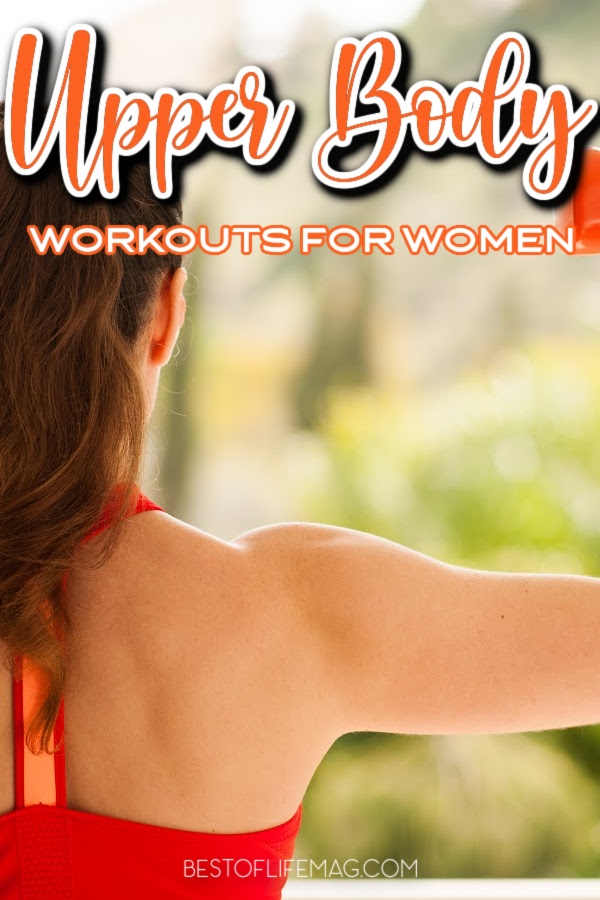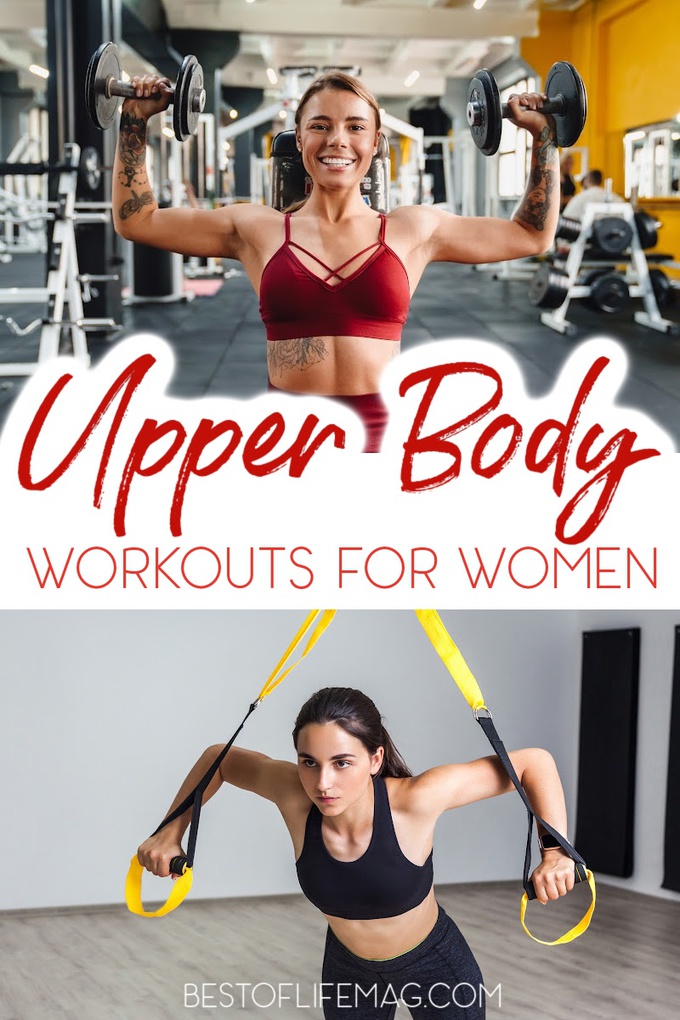 Basic workouts are needed like push-ups and pull-ups, but it's important to spice things up. Using 35 different upper body workout ideas for women, you could keep your muscles guessing. By keeping your muscles guessing, you will keep them growing and achieve the results you want.
For every part of the body, there are specific workouts that can be done. If the upper body is what you're looking to work out, you will need specific exercises. Upper body workout ideas for women are perfect ways to get those arms you've always wanted and shape your upper body perfectly.
The upper body is made up of a few different muscle groups found in your back, shoulders, arms, chest, and abs. This means that a lot of the best upper body workout ideas for women will be familiar to many but there are also some workouts that aren't as well-known.
The goal is to get your body where you want it while keeping your body guessing. Use as many different upper body workouts as you can in order to get the best results.
30-Minute Upper Body Workout | Bodybuilding
Firm Your Back and Biceps | SkinnyMs
Best Upper Body Exercises | Nourish Move Love
20-Minute Upper Body Workout | Women's Health Mag
Upper Body Strength Training | Stylecraze
Quick and Dirty Upper Body | Greatist
HIIT Upper Body Workout | StyleCraze Fitness
Upper Body Workout Ideas for Women
Exercises can often be divided up into one of two categories, upper body or lower body. There are full-body exercises that will work out parts of both the upper and lower body and then there are core exercises as well. However, core exercises can also fit into upper or lower body exercises. So what is the upper body?
The upper body refers to your arms, forearms, shoulders, chest, and upper half of your back. Some people also include hands into the upper body but people aren't really rushing to the gym to workout their hands. You can see why core exercises or ab workouts could be part of the upper body as well.
But abs are so popular that they are given their own category, core.
Beginner Upper Body Workout | Very Well Fit
Workout Routine for Women | Christina Carlyle
Upper Body Strengthening | Women's Running
Key Upper Body Workout | What's Good
Effective Upper Body Workout | Femnique
8-Minute Upper Body Workout | Map My Run
No-Equipment Arm Exercises | Self
Equipment or No Equipment
Upper body workout ideas for women may or may not require equipment. However, people often search for workouts that don't require equipment. Is workout equipment important? The answer depends on you. For example, you don't need equipment if your goal is only to lose weight, cardio can handle a lot of that.
However, if you want to gain strength, you will need to train your muscles. Training your muscles means you will need to be lifting things that are heavier than the muscle itself; which means equipment is needed. Women often find they don't want to build muscle, they just want to tone their muscles.
Upper Body Ladder Workout | Fitness With PJ
Best Shoulder Workouts for Women | Fit Body Buzz
Over 40 Upper Body Workouts | Clean Cuisine
Upper Body Fat Blaster | Ace Fitness
30-Day Arm Workout Challenge | Refinery29
Home Upper Body Workout | Get Healthy U
The Everygirl Workout | The Every Girl
Toning vs Strength Training
It is time to put the myth to bed. There is no difference in toned muscles vs bulky muscles; they operate the same. For example, workouts of any kind will strengthen and grow your muscles, there is no workout that will specifically tone your arms. Instead, toned arms is a stage of muscle growth.
Think of it this way, pull-ups can be on a toned arms workout list, and pull-ups with ankle weights might be on a bulk workout list. Either way, pull-ups will get the results, it's all in how you do them and maintain them. The fear that some women may have about using upper body workout ideas for women shouldn't be a thing since it is not possible.
Upper Body Chair Workout | Weight Watchers
Sweaty Workout for Women | Runtastic
Amazing Upper Body Workout | New You Challenge
Slim, Sexy & Toned Upper Body Workout | Spotebi
Most Effective HIIT Workout | Julie Lohre's Fit Body
Tricep and Bicep Workout | She Fit
Back and Shoulders Workout | Eat Train and Love
Upper Body Workout Ideas for Women
These workouts are great workouts for toning and strengthening your upper body. You can use the best judgment for when to slow down or when to add equipment to your workouts. We know that toning and bulking are very similar, it's just a matter of weights and speed. So take things slowly at first and find your sweet spot.
Upper Body Fat Workout | Healthfully
3-Circuit Upper Body Workout | One and Tighten
Arm Workouts | The Live Fit Girls
Armed for Summer | Fitness RX Women
At-Home Workout | Fit N Classy
Advanced Upper Body | Athlean-X
Toned and Tightened | Purely Twins
More Workouts
At Home Tabata Workouts for Beginners | Tabata workouts are a lot like HIIT workouts. They are intense, quick, and burn a lot of calories.
Oblique Workouts to Do at Home | People are always so focused on their abs that they often forget about their obliques.
15-Minute At-Home Workouts for No Excuses | You may be running behind schedule, but that is no excuse to skip a workout. Instead, shorten the workout and get it done.
At Home Workout Equipment for Small Spaces | Workouts without equipment are fantastic, but workouts with equipment are even better.
Upper Body Disk Slider Workouts | You don't even have to spend hundreds on equipment to improve your workouts.