How to Get Through Hunger When Fasting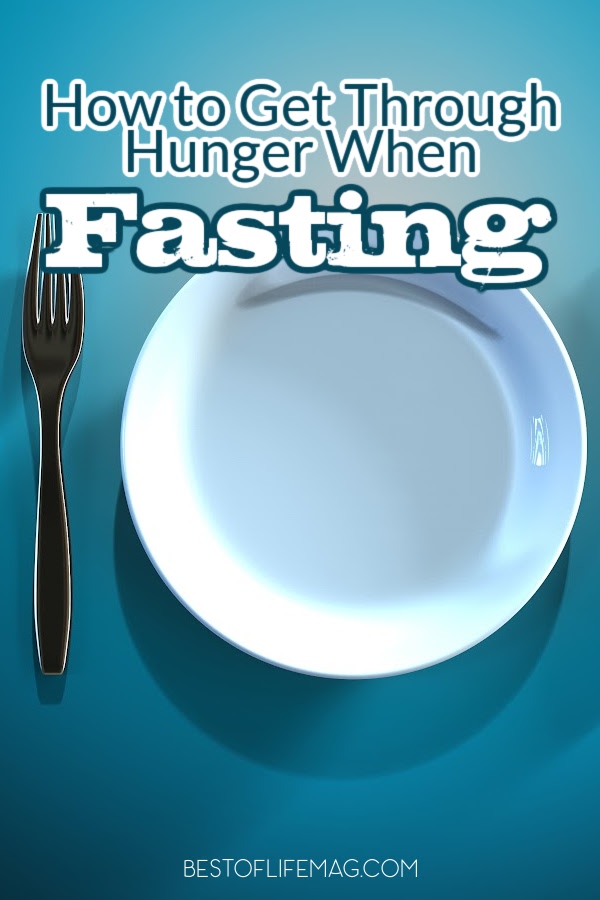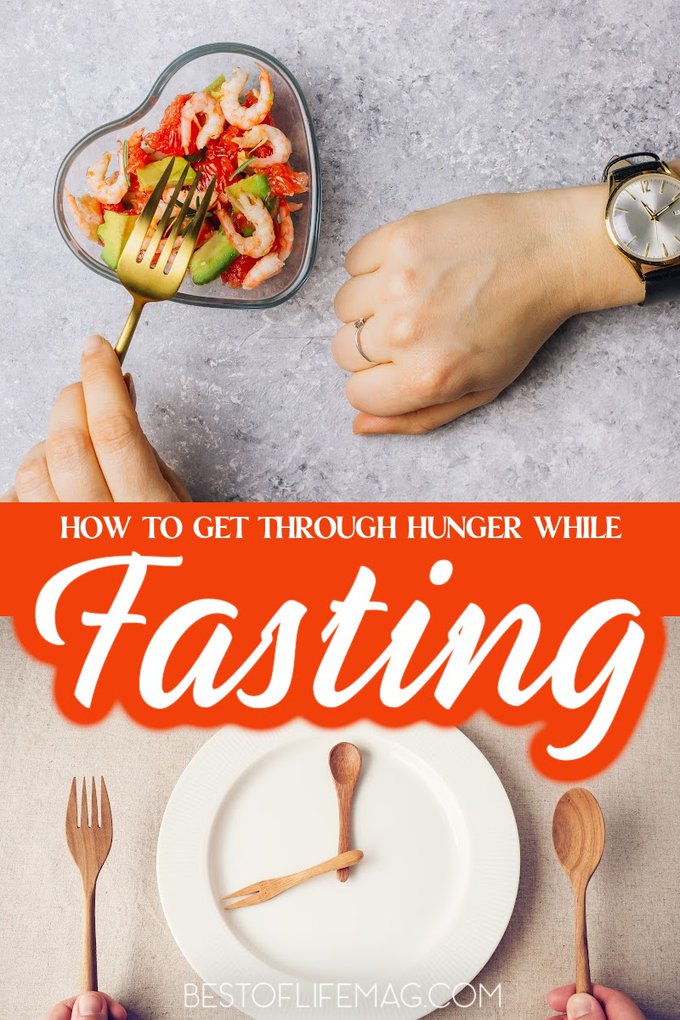 Intermittent fasting is when you alternate between fasting periods and periods of time when you can eat. There are a few different ways to schedule your fasting periods. However, whenever you fast hunger pains are sure to come. Learning how to get through hunger when fasting is very important if you want to succeed with intermittent fasting.
Fasting is a major part of intermittent fasting. That is the most unknown fact of the day. But losing weight with intermittent fasting means knowing how to get through hunger when fasting periods arise and not overeating when they're done. The most popular intermittent fasting schedule is known as 16/8.
The 16 stands for 16 hours of fasting time. The 8 stands for 8 hours of eating time. For 8 hours a day, you can eat as many healthy meals as you wish. Though it is recommended to eat a low carb diet during this time. People often organize the hours so that it lines up with sleeping habits.
For example, you could stop eating at 8 pm and not eat again until noon. No matter how you set it up, you will surely run into hunger at some point. Knowing how to get through hunger when fasting will help you keep fasting without a hitch.
How to Get Through Hunger When Fasting | Water
Water is your best friend when fasting. In fact, water will not make you gain weight that sticks around for long, and it will make you feel full. Americans drink only 20 ounces of water per day, on average. The recommended amount of water to drink per day is 64 ounces. While fasting, you will want to drink not only the recommended amount of water and then some.
How to Get Through Hunger When Fasting | Tea, and Coffee
The hardest part may be morning hours. After going to bed without having a meal or even a snack could lead to morning hunger. Luckily, coffee and tea are perfectly fine while fasting. Just be sure that the coffee is plain and the tea is unsweetened. Green tea is a great option. Any tea without sweetener, and that is an all-natural sweetener, will do the trick.
How to Get Through Hunger When Fasting | Psyllium Husk
Psyllium husk is made from the husks of Plantago Ovata seeds. You can find psyllium husk in supplement form at any health store. This supplement is very rich in fiber. That high fiber content will tell your brain that you have food in your stomach, and that will reduce any hunger pains you may be feeling. Not to mention, fiber is good for you.
How to Get Through Hunger When Fasting | Sleep
It is important for your overall health to get enough sleep. Leptin is reduced, and ghrelin is raised in the body when you don't sleep enough, and that means hunger pains. While the jury is out on how much sleep is the right amount, some studies have given us an idea.
For example, a study tested the results of people who slept for 8.5 hours each night and a group who slept for 5.5 hours each night. The 8.5-hour group lost 50/50 fat and lean mass. The 5.5 hours group lost 20/80 fat and lean mass. This shows us that 8 is better than 5, so aim for that.
How to Get Through Hunger When Fasting | Stay a Busy Bee
For the few hours that you're awake at night, staying active isn't easy. But in the morning, it is a good idea to stay active as much as possible. Working out is always a good idea, especially if you're trying to lose weight. But working out isn't the only thing you can do to stay active.
Run errands, talk with friends, clean the house, get ready for the day, whatever you can do to occupy your time, and keep your mind off of eating.
How to Get Through Hunger When Fasting | Don't Trick Yourself
Humans are more creatures of habit than anything else. In fact, our bodies follow what is known as a circadian clock. A circadian clock allows the body to anticipate daily events instead of reacting to them. Cells in our bodies follow that clock and produce ghrelin at specific times during the day.
Ghrelin tells the body that you need to eat, and that is when you feel hunger pains more often than not. This means that we need to be able to tell the difference between when our bodies are following a clock or are truly hungry.
More Intermittent Fasting
Healthy Salad Recipes for Intermittent Fasting | Eating a nice healthy salad is always a better option. But you also want to feel fuller for longer while intermittent fasting.
Why Does Intermittent Fasting Work? | Intermittent fasting does work, and the science behind it is interesting enough to warrant a deeper dive.
16/8 Intermittent Fasting Plan Tips | The schedules you use for intermittent fasting will determine if you succeed. The problem is, there isn't a one-size-fits-all.
Intermittent Fasting Hours: Plans and Hours to Eat | Do you know which plan works for you when you want to use intermittent fasting to lose weight?