What Can You Eat On A Keto Diet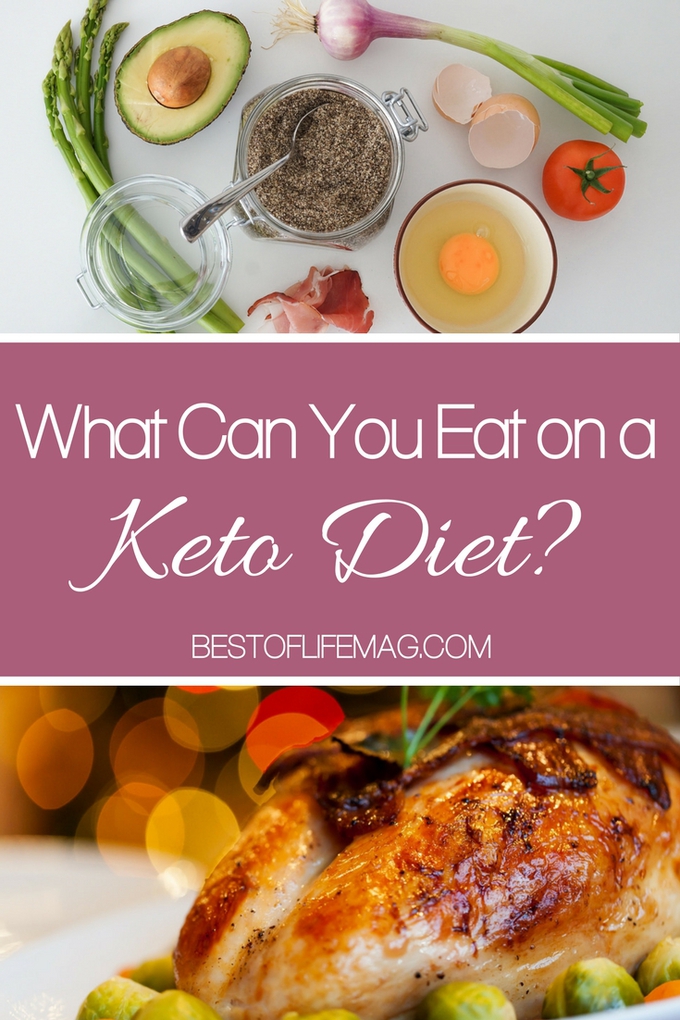 A ketogenic diet is one that focuses on forcing your body to pull from fat storage for energy. This means you have to be careful and make sure you know what you can eat on a keto diet. Eating the wrong things can slow or halt your progress! Use this post to help you stay on track or get started with a ketogenic diet.
Figuring out what you can eat on a keto diet can be tough if you are just starting out. It can be helpful to know what you can eat on a ketogenic diet!
Figuring out what to eat on a keto diet can be hard enough, figuring out what to eat when you need to be keto and watch out for allergens can be a nightmare! There are some great resources out there though!
There are cookbooks, programs, workout guides, and even online programs for exercising and eating right that can help you stay on track. There are also supplements you can take if you are interested in that!
Along with this guide, focusing on what you can eat on a keto diet, you'll be seeing results in no time…hard work and effort not included in this package, you have to provide those!
What Can You Eat on a Keto Diet?
Healthy Fat
This is the first thing you need to figure out…there is a difference between good and bad fats! Healthy fats can make up the majority of your caloric intake when on a keto diet.
When you are figuring out what to eat on a keto diet make sure you are including things like olive oil, coconut oil, nuts, seeds, and even grass-fed butters. They'll help stave off hunger and give you much-needed energy.
Vegetables
It's important to include vegetables in any healthy diet. When planning what to eat on a keto diet you need to stay away from starchy vegetables. Include lots of broccoli, cauliflower, lettuce, kale, dark green lettuce varieties, cucumbers, asparagus, and zucchini. You can also have things like cabbage, Brussels sprouts, celery, chives, and fresh herbs and spices.
Low Carb or No Carb Proteins
This can include chicken, turkey, eggs, most varieties of fish, organ meat, and grass fed beef or lean pork. You will need protein for building muscle, and it will keep you full, focused, and full of energy. If you are looking at more non-meat protein options make sure they are low or no carb!
Full Fat Dairy Products
This one might surprise you but don't forget, you need those good fats! Healthy fats like those found in full-fat dairy products can be a great addition to your list of things to eat on a keto diet. I stay away from them but they are a great addition to ketogenic lifestyles!
Fat Based Fruits
The big one in this category is avocados! They make a great substitute for creamy dressings, they are a great snack, and they're packed full of healthy fats!
If you like avocados (or even if you don't) I'd highly recommend finding a way to work them into your list of things to eat on a keto diet. Your body will thank you for the natural boost.
Water
Okay, so this one you don't have to "eat" per say but it's still a very important part of what to eat on a keto diet. Your body needs water. Because you'll be avoiding starchy and sugary drinks water will be a natural replacement.
Nowadays it's easier than ever to drink water. Every water company on the planet (slight exaggeration) is making flavored carbonated water that is unsweetened. This means you can get all of the health benefits of drinking lots of water without having to chug it down plain!
If you crave bubbles after a long-standing soda addiction carbonated water can be a great alternative.
Looking for more great Keto content?
Easy Keto Recipes with Ground Beef
Keto Crockpot Chili Recipes | Low Carb Chili
Ketogenic Diet Recipes for Breakfast
Dairy Free Ketogenic Recipes to Enjoy